Indiana is known for being a flyover farming state that grows an overabundance of corn fields. As well as being home of the Indianapolis Colts, the Indy 500, and one of the largest children's museums in the United States. However, when it comes to education, Indiana also has many options from public and private schools. There are many factors to consider for parents when trying to choose whether or not to send their children to a private school. However, did you know that by researching the richest schools in Indiana, the answers to many important questions that parents would like to know may just be at their fingertips?
Some of these important questions include the school's tuition, what types of resources are available for my child, and if any financial help is available.
When educating our children, every parent wants the best. Researching these schools can help you make the right decision, especially if you are considering sending your child to a private school or looking for a college.
Evansville Day School
3400 N Green River Rd
Evansville, IN 47715
Tuition: $17,000 per year
Evansville Day School began in 1946. This school aims to set children up for success in the future by providing a complete curriculum that encourages thinking skills.
Evansville Day School offers many extracurriculars, including the battle of the books team, chess club, choir, drama productions, and pom squad. When it comes to sports, Evansville Day School has eight sports for children to participate in, including basketball, cheering, tennis, and soccer.
However, the price of this school may make a parent's head spin. It is important to note that the tuition of Evansville Day School varies depending on the grades your child enrolls in. The range is between $5,422 to $17,990. Additionally, there are 277 students in attendance here, with an average class size of 12, and the grades offered are pre-kindergarten to twelve grade.
Evansville Day School is fully independent and focuses on individualized student instruction. Also, one of the main goals of this school is college preparation, meaning children will get instruction that will prepare them to attend college one day. Educating children as a whole is also a focus of daily academia and classes, including physical education, visual arts, creative dramatics, and more. Although Evansville Day School is pricey, financial aid is available.
Cathedral High School
5225 E 56th St Indianapolis, IN 46226
Tuition: $15,765
Cathedral High School was founded in 1918 and usually has an enrollment size of 1,053 or more. This school is a Catholic college preparatory school. Also, their rates boast graduating 100 percent of their students, with most of the students attending college.
Cathedral High School focuses on values found in the Holy Cross Values, and they plan to keep with the tradition. This high school also offers plenty of AP courses to help students reach their goals while also offering fun sports and extracurriculars. Sports offered at Cathedral High School are football, golf, ice hockey, tennis, wrestling, and more. Just as important, extracurriculars range over a list of 34. These include art club, concert choir, film study club, robotics, and yearbook.
Cathedral High School has an acceptance rate of 83%, and it does offer financial aid.
Roncalli High School
3300 Prague Rd Indianapolis, IN 46227
Tuition: $13,615
Roncalli High School is a private school in Indianapolis. The history of this school dates back to 1969 and is the result of the consolidation of two schools: Chartrand High School and Kennedy Memorial High School. It is also an interparochial archdiocesan Catholic high school. You may be asking exactly what that means. It means that this school receives support financially and pastorally through the 14 parishes of the Indianapolis Archdiocese.
One interesting characteristic of Roncalli High School is that it boasts of being a life-preparatory high school instead of a college preparatory.
Academically there are financial aid and scholarship opportunities available on the website. In addition, there are 20 AP courses and 18 sports offered. The sports include swimming, gymnastics, dance, and soccer.
Lutheran High School
5555 S Arlington Ave Indianapolis, IN 46237
Tuition: $11,600
Lutheran High School is a Christian high school that aims to give students a Christ-centered place to learn while thriving in academia.
Lutheran High School has an acceptance rate of 95 percent and a class size of 18 students. When it comes to academia, many faculty have gone on to receive advanced degrees. AP courses are also offered to the students, including calculus, chemistry, mathematics, honors physics, and Spanish.
Sports and extracurriculars are also important to Lutheran High School, with opportunities for students to participate in golf, basketball, bowling, graphic design, drama, wind ensemble, and many more! While attending school here, the students are also involved in service work.
Equally important, Lutheran High School is a college-preferably high school, and the students test 23 percent higher than the national average.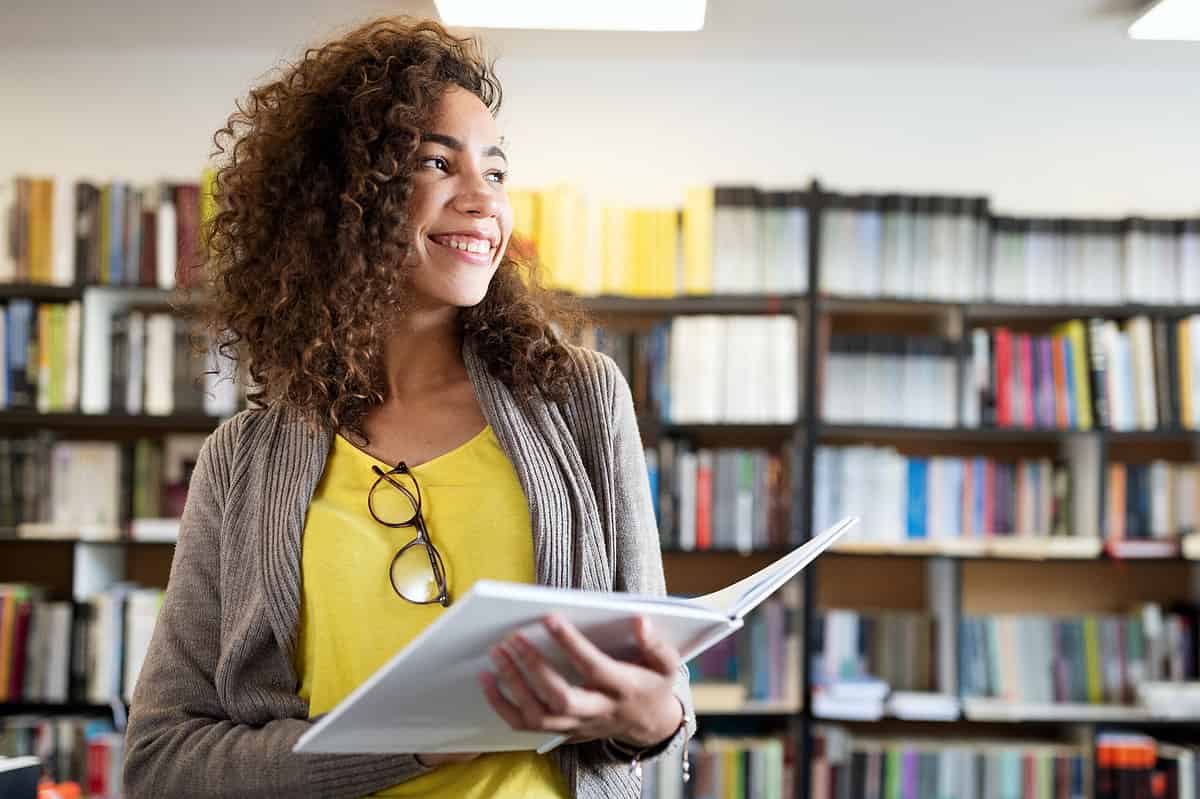 University of Notre Dame
400 MAIN BUILDING NOTRE DAME, IN 46556
It's no wonder that this college has made the richest schools in Indiana list, considering the University of Notre Dame is one of the richest colleges in Indiana, with an in-state tuition of $58,336 and an endowment of $16.729 billion.
In 1842 the University of Notre Dame began by Rev. Edward F. Sorin, C.S.C. He began this university with the intention of there being a Catholic university that was exceptional in the United States. Not to mention, it is currently ranked as the second Best Catholic College in America.
Not only is Notre Dame University a predominantly exclusive University with an acceptance rate of 15 percent, but also there is a small faculty-to-student ratio of seven to one.
The most popular major is finance, with economics trailing just a little behind. There are around 8,956 students enrolled in the undergraduate program.
DePauw University
204 EAST SEMINARY STREET GREENCASTLE, IN 46135
DePauw University has an average tuition cost of $52,900 and an endowment of $730 million. The endowment per student is $381,599, and the annual budget is $180 million.
At DePauw University, the values of being open-minded and having free expression are at the top of the list. This college's most popular major is economics, and the second is communications.
DePauw University has an acceptance rate of 65 percent, and are 1,700 undergraduates currently enrolled. This college focuses on the individual success of each student and boasts a tremendous liberal arts curriculum. DePauw University has excellent resources for its students, setting them up for future success.
Rose Hulman Institute of Technology
5500 WABASH AVENUE TERRE HAUTE, IN 47803
Rose Hulman Institute of Technology is in Terre Haute, IN, and began in 1874. Rose Hulman Institute of Technology focuses on engineering, and it's the top undergraduate engineering college in America.
Faculty and professors are committed to helping students succeed in STEM to go on and be successful in the future.
Rose Hulman Institute of Technology has an In-State Tuition of $49,479 and an endowment of $209.8 million as of 2020.
The most popular major is mechanical engineering, and then computer science. Additionally, Rose Hulman Institute has an acceptance rate of 77 percent. With the resources available for a STEM education, it's no wonder this college is number one in engineering.
In Conclusion
The richest schools in Indiana are great if you are looking for a school with immense resources and the ability to invest in each student's education. Whether you are looking for a private school for your high schooler or a college to attend after school, these richest schools in Indiana rank high and have a caring staff that makes education something to look forward to. No matter which route you choose, these schools are a must to look into!
Indiana Schools
The image featured at the top of this post is ©Monkey Business Images/Shutterstock.com.