Bacon is a delicious protein used in many different meals. Whether having it for breakfast or adding it to a sandwich or salad, bacon can be a hassle to cook. On the stovetop, cooking bacon can cause a mess, and you might even end up with burns. In the oven, cooking the bacon is easy, but it takes quite a bit of time. Using the microwave only takes minutes to cook bacon and creates little to no mess to be cleaned up. Today, we're going to go through how to cook bacon in the microwave, the quickest and easiest way to cook bacon!
Step 1: Prepare The Bacon
To cook your bacon in the microwave, you will want to have a microwave-safe plate and cover it with paper towels. Grab your bacon from the fridge and place as many slices of bacon as you can on the plate in a single layer. It's important that the slices of bacon do not overlap each other.
If you have more bacon than you can cook on one plate in a single layer, place another layer of paper towels over the bacon on the plate. You can then place another layer of bacon on top of the first layer. Be sure to add a final layer of paper towel overtop the bacon.
Step 2: Microwave
Place your plate of bacon in the microwave and cook on high for three to four minutes. Once completed, check the bacon. If it is still translucent, then it is not fully cooked. Continue to cook the bacon for 30 seconds at a time, checking each time if it is cooked and crispy to your liking. Once you've cooked your bacon in the microwave more than once, you'll know how long it takes to cook it the way you like it.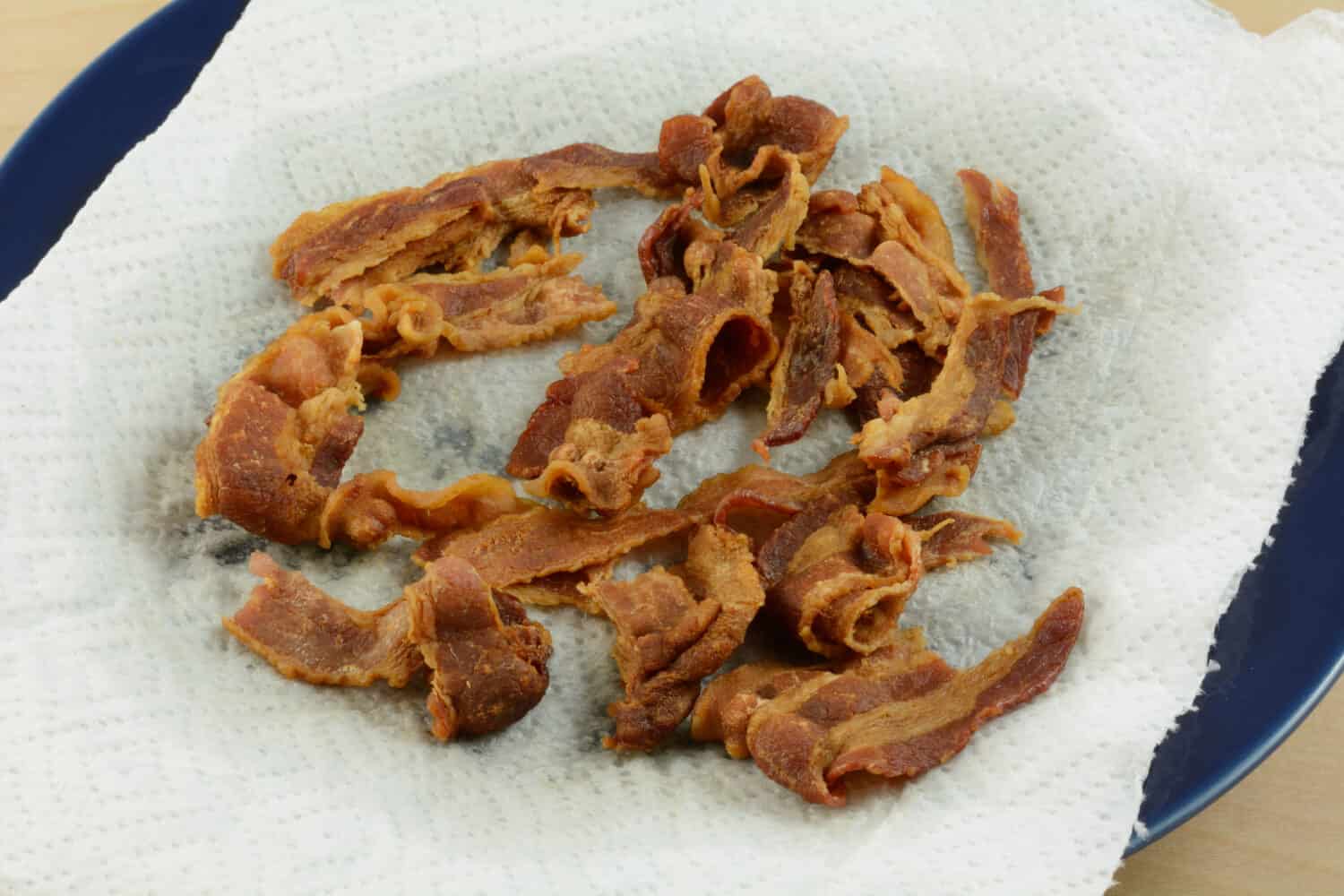 Step 3: Drain
Once your bacon is cooked thoroughly, remove the plate carefully. The plate will be very hot. Remove the bacon from the plate and place it on a fresh paper towel. Allow it to sit for a few minutes so that it can absorb the grease.
The image featured at the top of this post is ©/ via Getty Images.