Maine stands to be counted as a member state of the United States and the biggest of the six New England states. Despite its sparse population, it has colleges and universities that are worth envying with some regarded as wealthy educational institutions.
This post looks at the richest schools in Maine: elementary, middle, and high schools, and colleges/universities.
Elementary
Aucocisco School
126 Spurwink Avenue, Cape Elizabeth, ME, 04107
Aucocisco is a Special Purpose Private School approved by the state since 1994. It offers a unique learning environment tailored to students with diverse abilities. The school comprises lower, middle, and upper schools, ensuring a safe and inclusive educational experience for students of all ages.
At Aucocisco, small class sizes, individualized attention, and a strong focus on alternative learning styles empower students to acquire the skills and strategies they need to succeed. The curriculum addresses various areas, including reading, math, writing, auditory processing, social thinking, and executive functioning.
The school implements flexible scheduling, creating a secure, reliable, and supportive atmosphere for elementary through high school students. Children receive the necessary support to rebuild confidence and rediscover their love for learning from the moment they arrive. Aucocisco offers various programs to cater to different needs.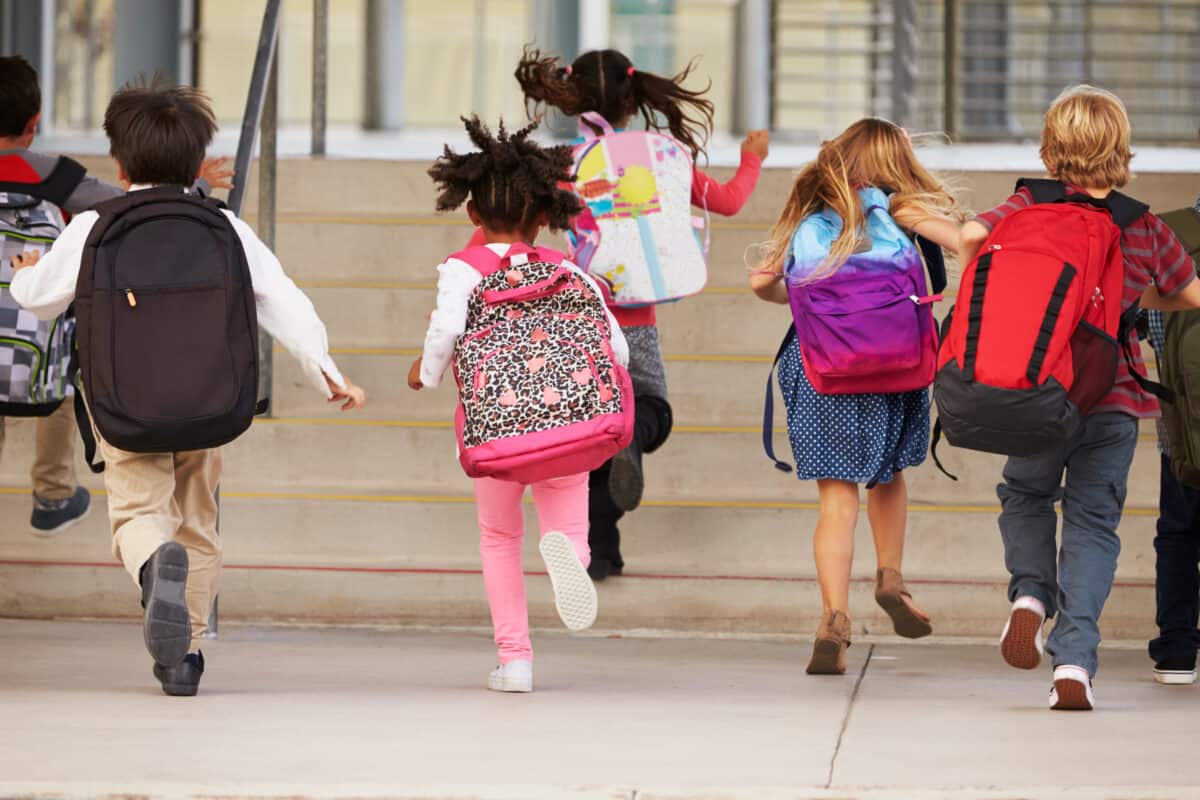 These include a small group academic program for students who are slightly behind in their placement, a learning center program designed to improve students' grade point average, a one-on-one intensive reading academy to enhance reading skills, and an intensive math tutoring program called Aucocisco Backstage, which provides personalized one-on-one instruction. Please note that these programs are fee-based.
The tuition fee for a full year of study at Aucocisco is $52,500. Additional expenses such as field trips, the yearbook, and individual school supplies are not included in the tuition.
Berwick Academy
31 Academy Street South Berwick, Maine 03908
Berwick Academy provides a nurturing environment for children in pre-kindergarten through grade four. The school is renowned for its outstanding teachers that push pupils intellectually, give each student their undivided attention, and place a high value on social-emotional growth in the classroom. Beginning in the homeroom classrooms, where committed instructors actively engage children in fundamental topics like reading, writing, math, and social studies, the Lower School experience is where it all begins.
Additionally, students participate in inquiry studies outside the homeroom curriculum, including art, music, science, physical education, library/infotech, and global languages and cultures (Spanish, Latin, and Mandarin). A vital aspect of the program is the personalized care and attention given to each student, accompanied by a rigorous and individualized curriculum.
Lower School teachers understand that the growth of young learners depends on creating a joyful and engaging environment where students are indeed known. Teachers foster critical thinking, curiosity, and a love for learning through a comprehensive approach to education. They recognize that every child learns differently and extends beyond academic subjects.
The Lower School faculty is committed to helping children learn from their successes and failures. The elementary school years are a time of exploration and discovery, where curiosity is at its peak. During these vital and formative years, Berwick Academy nurtures students' excitement and curiosity about learning. The annual tuition cost is $30,240. Financial aid is available, with tuition ranging from $5,000 to $26,400 for eligible households.
Breakwater School
856 Brighton Avenue, Portland, ME 04102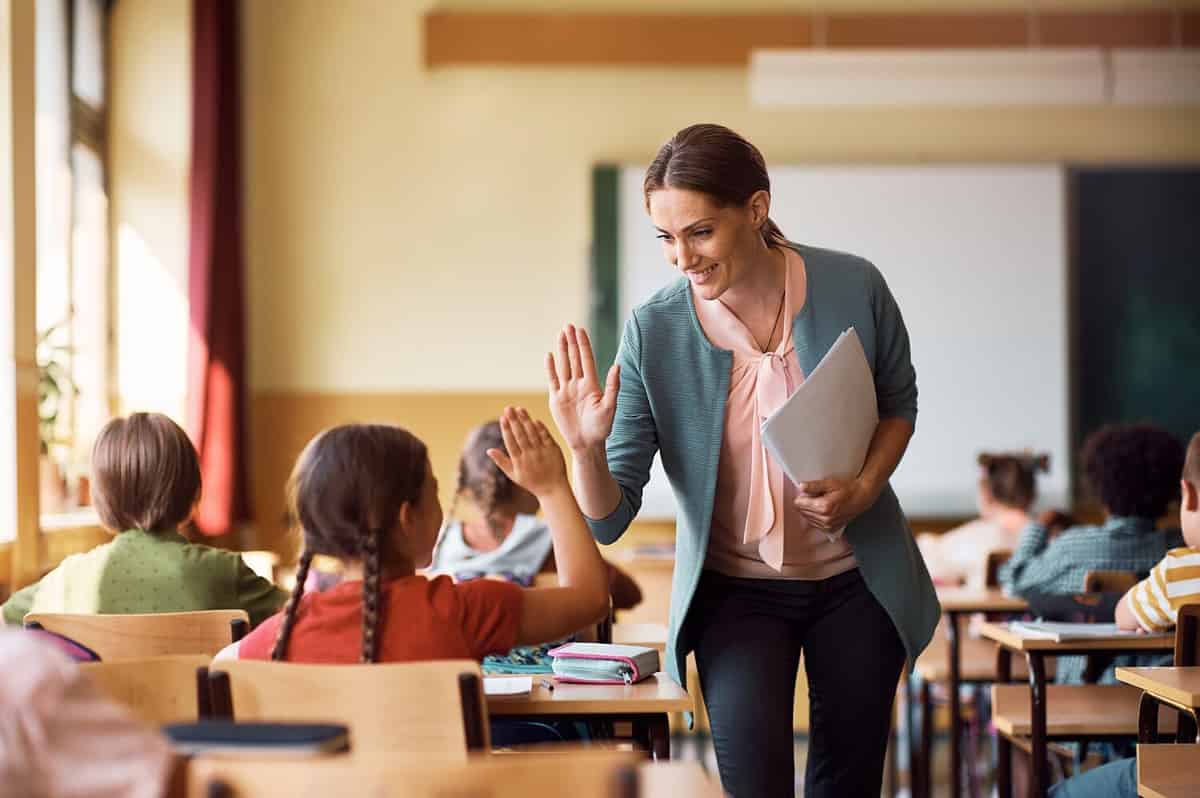 Breakwater School is committed to providing students with optimal learning opportunities to help them achieve their full potential. This commitment is realized through the continuous examination and implementation of best educational practices while embracing the values and spirit of the community.
The elementary program at Breakwater School is an excellent choice for students. Teachers use their child developmental understanding to plan and design engaging lesson plans carefully.
Science, tinkering, art, music, and global languages are emphasized for their relevance and contextual value, enhancing the overall learning experience for children. One notable aspect of the school is its focus on outdoor learning, which allows students to explore and engage with the natural environment.
Breakwater recognizes the outdoors as a rich setting for play, discovery, education, and interpersonal interaction. The school is fortunate to have ample access to various outdoor learning and play spaces on its campus and nearby locations accessible through short walks or bus rides, in addition to field trips and overnight excursions. The annual cost at Breakwater is $28,575, which covers expenses for the day school program, field trips, transportation, and supplies.
Middle Schools
Carrabassett Valley Academy
3197 Carrabassett Drive Carrabassett Valley, ME 04947
Carrabassett School instills a deep commitment to the community while integrating challenging athletic programs and College preparatory academics. Students are expected to excel both in the classroom and on the mountain, fostering a balance of dedication and achievement. In addition to providing rigorous academic instruction comparable to top public schools, Lincoln Academy's student body is distinguished by its diversity in skills, talents, and life experiences, enhancing its inclusive and prosperous learning environment.
Students at the school have access to exceptional learning experiences that are not generally available in standard educational settings. The curriculum is carefully crafted to give students a wide range of academic and critical thinking abilities from seventh grade through graduation, equipping them for success in post-secondary education. Small class sizes and individualized attention ensure that each student's needs are met and additional support is available.
At Carrabassett School, students are held accountable for their work and effort and are encouraged to advocate for their education. Regular meetings between students and their advisors provide opportunities for discussions about the responsible living curriculum, addressing challenges, and engaging in meaningful conversations. Carrabassett School welcomes both day students and boarding students. The tuition for day students is $45,690, while full-boarding students pay $62,255.
Thornton Academy
438 Main Street Saco, Maine 04072
Thornton Academy offers a comprehensive and flexible academic program that sparks a passion for exploration and learning. With over 200 courses across eight departments, including over 42 honors courses, students have ample opportunities to shape their futures and pursue their interests.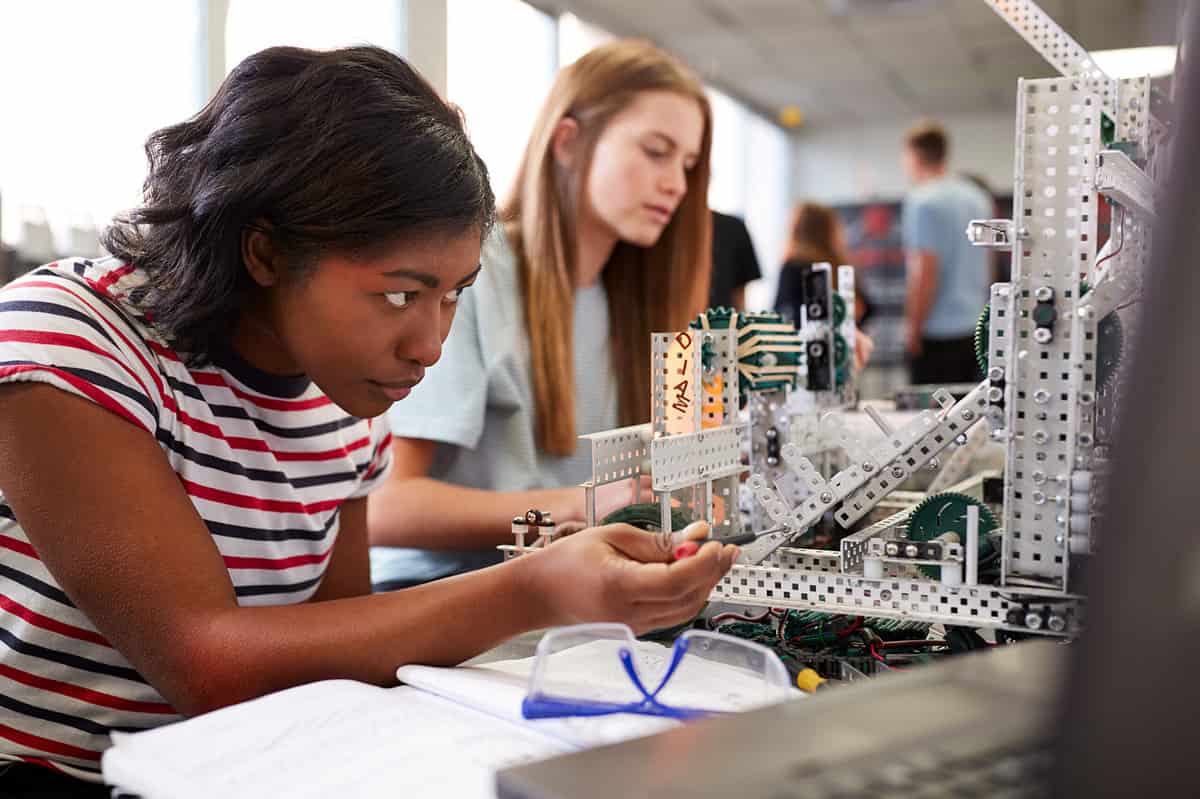 At Thornton Academy, technology is seamlessly integrated into every classroom through the iPad program, ensuring all students have the tools they need for success. The school values individuality and allows students to express themselves and become who they aspire to be.
Thornton Academy Middle School fosters a close-knit community where everyone knows each other, creating an environment where teachers inspire students and cultivate their curiosity. The sixth-grade curriculum at Thornton Academy focuses on building foundational skills that will set children up for future success.
For a full year of boarding tuition, room, and board, parents can expect to pay $50,800, with the possibility of future increases. Additionally, there is an additional $3,000 Residential Life Fee.
Lincoln Academy
81 Academy Hill Newcastle, Maine 04553
Lincoln Academy is a comprehensive secondary school that caters to both day and residential students, offering an independent educational experience. Lincoln Academy's student body is distinguished by its diversity in skills, talents, and life experiences, enhancing its inclusive and prosperous learning environment.
Regardless of a student's cultural origin, learning style, socioeconomic condition, or personal and national identity, the school is dedicated to meeting their individual needs and objectives. Lincoln Academy encourages the growth of traits that support happy and satisfying relationships in the future through its commitment to excellence, compassion, honesty, justice, resilience, and service to others.
Another crucial ability that is developed in the school is effective communication. Students are urged to articulate their ideas clearly, pay attention to all viewpoints, and show respect for those of others. Lincoln Academy understands a stimulating atmosphere with access to knowledge. The cost of attending Lincoln Academy varies depending on the student's residency status.
Maine residents with boarding students can expect to pay $29,500. International students have the same tuition rate ($49,900) as domestic students, with additional charges for activities, health insurance, enrollment fees, and the student emergency fund.
High Schools
Hyde School
616 High Street Bath, 04530
Hyde School adopts a personalized approach to academics to cultivate lifelong learners who possess intellectual curiosity, confidence in their academic abilities, and the drive to continuously grow academically, preparing them for success in college and beyond.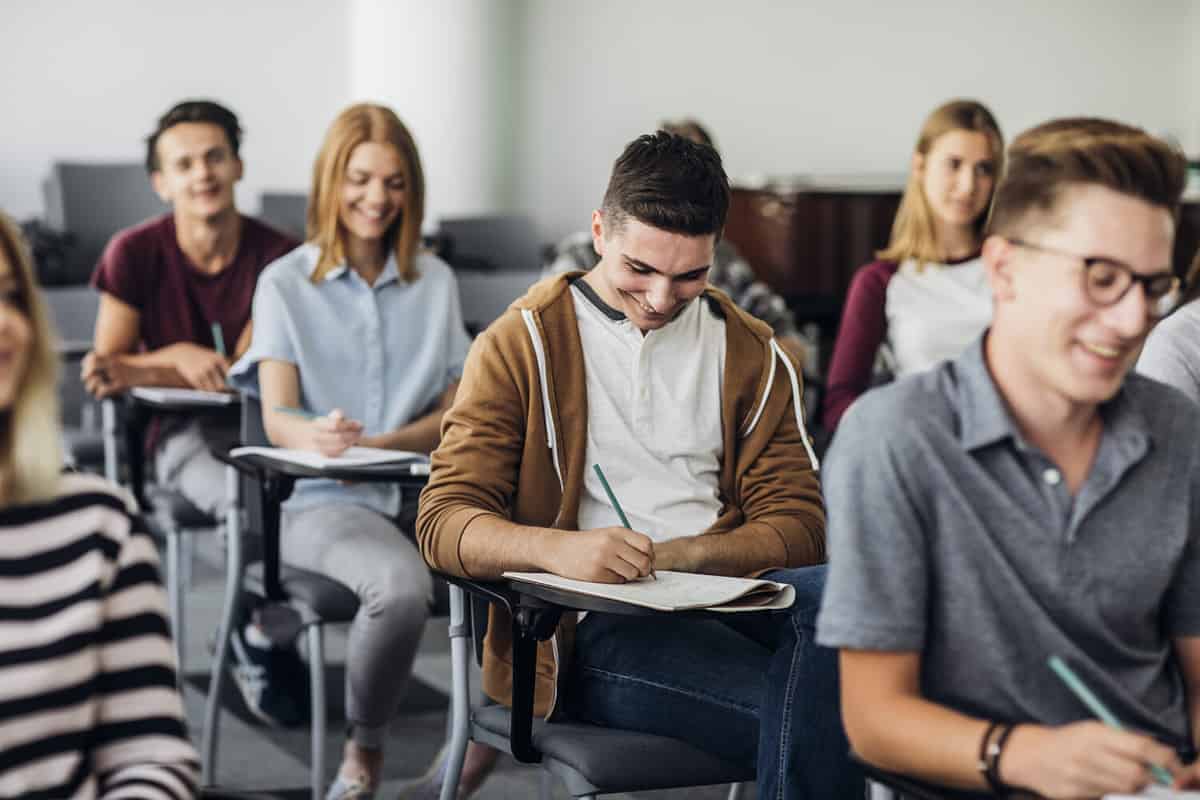 Central to Hyde's academic philosophy is the Learning Triangle, which places the student, teacher, and subject at the core of a student's intellectual pursuits. This approach recognizes the profound connection that forms between students and teachers through in-depth subject study. Collaboration between students and knowledgeable teachers fosters confidence.
Through a comprehensive grading system, students receive two grades at the end of each marking period: an effort rating that reflects their attitude towards learning and behavior in the classroom and an achievement grade that reflects their comprehension of the course material. Hyde encourages students to leave their academic comfort zones, promoting intellectual growth. By enrolling in challenging courses, demonstrating leadership in the classroom, and upholding high standards for themselves and their peers, students are encouraged to stretch their intellectual abilities.
Hyde School takes advantage of the Lennox Outdoor Leadership Center, offering a range of educational activities such as wellness retreats, outdoor adventures, camping, family programming, and various school outings.
The cost of boarding tuition at Hyde School is $66,000, while day students pay $29,500. International students are required to pay an additional $3,000 as an international fee.
Gould Academy
39 Church Street P.O. Box 860 Bethel, Maine 04217
Academically motivated students at Gould Academy are given the tools they need to develop into self-reliant, moral people who will live meaningful lives in a world that is changing quickly. Additionally, the school helps them get ready for College. At Gould Academy, the close relationships between teachers and students foster students' intellectual prowess, self-assurance, self-reliance, and respect for others.
Students' best effort is encouraged in all facets of their lives. The environment at school encourages unbiased inquiry and systematic evaluation of one's work.
Gould Academy believes in providing students with rigorous experiences in academics, athletics, the arts, community life, and the natural world to facilitate holistic development. With its small size, dedicated faculty, and personalized approach to teaching and learning, the school can meet students where they are on their individual academic and social development paths. Gould Academy offers support to guide students along their diverse journeys, recognizing that taking risks leads to growth.
For boarding students, tuition and fees amount to $71,000, while day students pay $53,250. Additional costs may include the English Studies Program, Academic Skills Comprehensive Program, Winter Athletic Competition Program, Prep-Level Ski and Nordic Ski Program, and International Student Fees.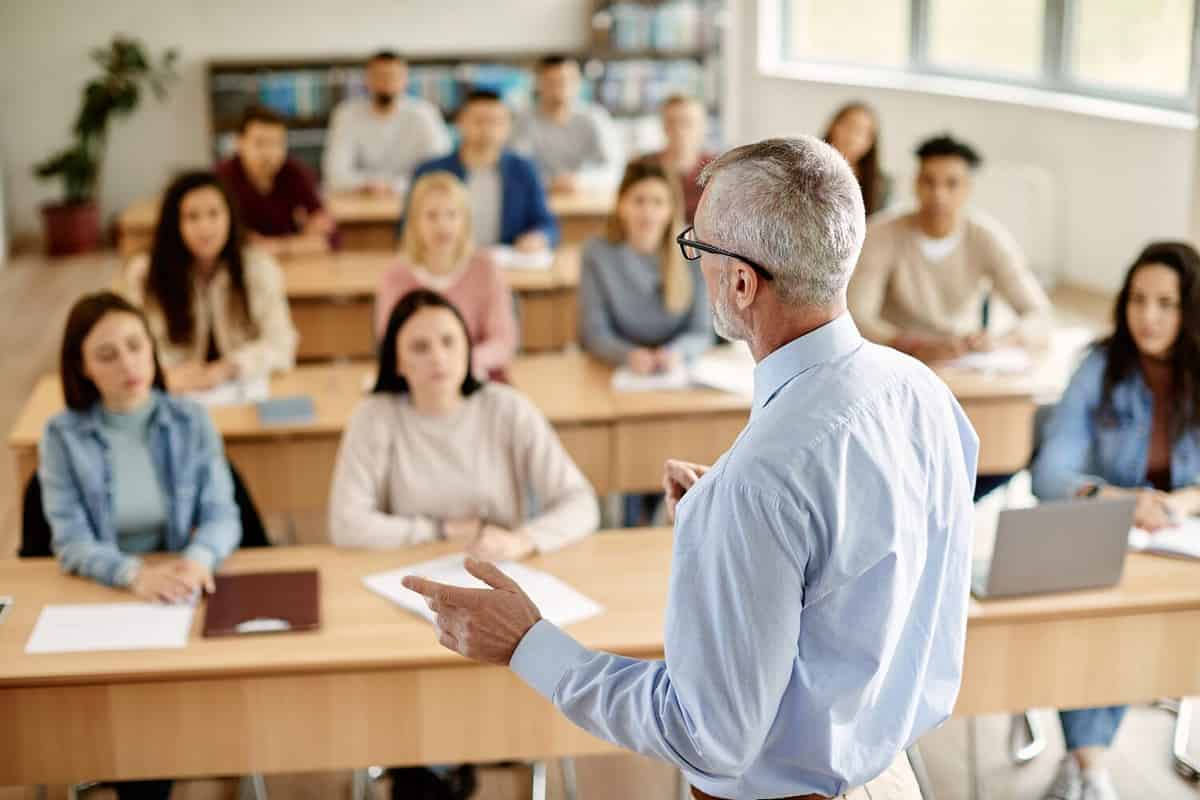 Colleges and Universities
Bowdoin College
255 Maine Street Brunswick, Maine 04011
The College offers a comprehensive four-year baccalaureate in liberal arts program that combines classroom instruction with residential life. Its objective is to provide academically brilliant students with a demanding and comprehensive education that will support their intellectual growth, nurture their creative abilities, and aid in their development as socially and leadership-savvy individuals.
Bowdoin is steadfast in its belief that a contemporary liberal arts education equips students with the knowledge they need to understand how their interests and passions could affect the society in which they live. All students must complete a writing seminar throughout their first two years of study. Additionally, at least one full-credit course must cover each of the five distribution areas – mathematics, statistical reasoning, natural sciences, global perspectives, and visual and performing arts.
Students declare their majors during the spring of their sophomore year after consulting with faculty members in their desired departments. While the specific requirements for each major vary, typically ranging from nine to twelve courses, many of which are at an advanced level. Minors generally consist of five courses.
To fulfill graduation requirements, students must complete at least thirty-two courses, allowing ample flexibility within the curriculum for exploration. The direct costs of attendance include tuition fees totaling $82,600, with an additional $2,500 allocated for indirect charges.
Bates College
2 Andrews Road Lewiston, Maine 04240
Bates College has been committed to the liberal arts' ability to emancipate people. It has been devoted to accepting men and women from all backgrounds since it was founded in 1855. Bates has consistently supported academic excellence, intellectual curiosity, social justice, and independence as a private, highly selective residential college focusing on undergraduate study in the liberal arts. It is essential in American higher education history as one of the early institutions that admitted women and individuals from diverse backgrounds, embodying a progressive legacy and fostering an inclusive social ethos.
The College strongly believes in equal opportunity and providing a hostile free learning and working environment. The institution cultivates a community of scholars among its students and professors who desire to learn and engage in rigorous academic endeavors using scientific methods, language standards, social science research, and artistic expression.
Bates' education encourages critical thinking, self-reflection, personal development, and a dedication to societal improvement. The College offers a demanding educational experience within a supportive and collaborative setting.
The total tuition cost at Bates College amounts to $81,382. Additional expenses, including books, personal costs, and transportation, are factored into each student's budget to determine their financial need and provide appropriate assistance.
Notable Bates College Alumni
Bates College is known for its free-thinking style of education. This education style has led to several very notable people graduating from its highly decorated halls. Some of these people might even surprise you.
Robert F. Kennedy – United States Attorney General (1961–1964)
Dorothy Clarke Wilson – Author of Prince of Egypt, a source for the Academy Award-winning film The Ten Commandments
Gurbir Grewal – New Jersey Attorney General (2018–present)
Elizabeth Strout – Author of Amy and Isabelle, Abide with Me, and Olive Kitteridge; winner of the 2009 Pulitzer Prize
Emily Bamford – Downhill skier, represented Australia at the 2014 Winter Olympics
Colby College
4800 Mayflower Hill Waterville, Maine 04901
Colby College offers students a pathway to pursue post-secondary education and has established a solid and enduring connection with the state of Maine. The College is committed to supporting the academic aspirations of students from diverse backgrounds by providing admissions opportunities, financial assistance, and access to college workshops and enrichment activities.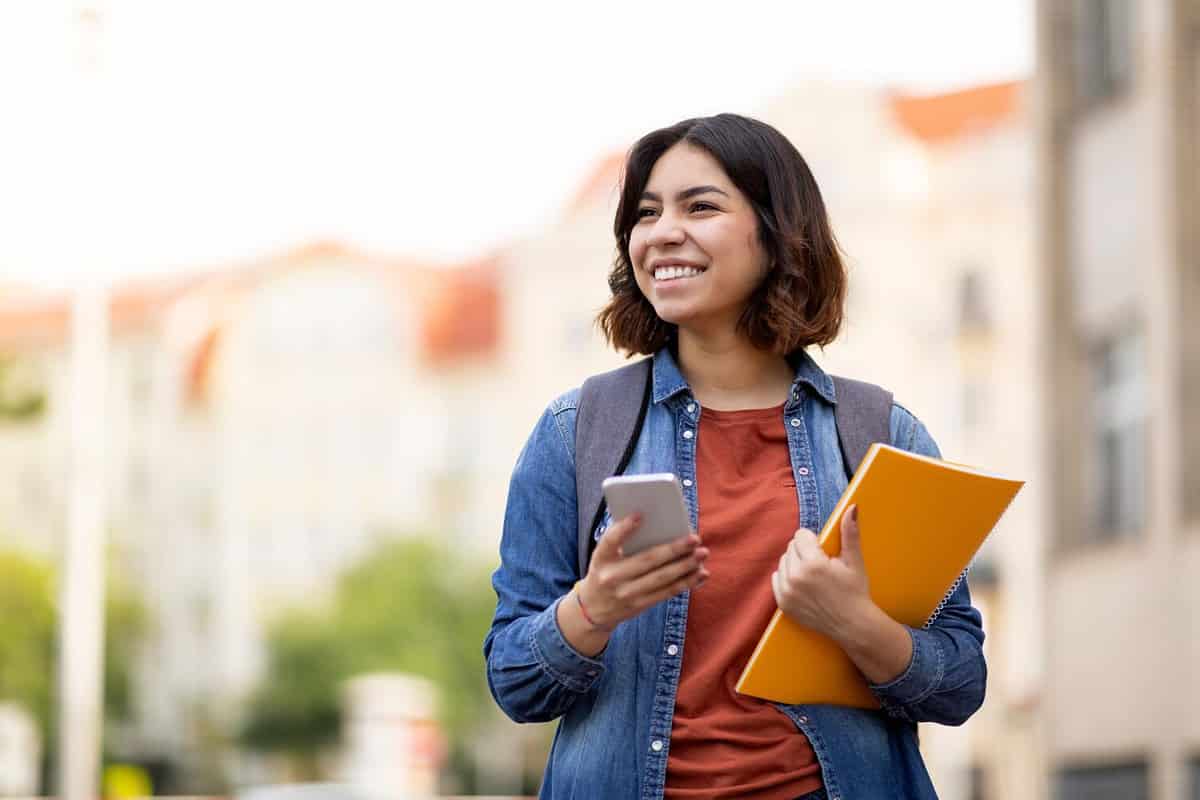 To ensure outreach to all corners of the state, Colby College has implemented the Maine Days program, where admissions and financial aid experts visit every open high school in Maine. This program's primary purpose is for the experts to one-on-one with students and offer them essential information about college admissions.
Colby College is dedicated to meeting the demonstrated financial need of every student without the necessity of loans. Additionally, community-based organizations in Maine are eligible to apply for travel funds to visit Colby's campus, further strengthening the College's ties to the local community. As part of this commitment, Colby has joined the Small Town and Rural Students College Network, enhancing outreach efforts to support rural families, students, and educators.
The College's ultimate goal is to provide exceptional educational opportunities to all talented students. The anticipated tuition at Colby College ranges from $85,470 to $86,720. Additionally, new students will be charged an extra $275 to cover the cost of outdoor orientation trips.
Conclusion
With this informative information, a parent will be in a better position to make the best choice for their children when considering the richest schools in Maine!
The image featured at the top of this post is ©ESB Professional/Shutterstock.com.