Illinois is home to several prestigious educational institutions and offers a rich educational landscape for students at all levels. The commitment to academic excellence, research, and innovation, has shaped the history of prestigious schools in Illinois, establishing a strong foundation for the state's reputation in education.
This article looks at some of the richest schools in Illinois in detail.
Elementary Schools
305 S. Oakton St.Elk Grove Village, IL 60007
Located in Elk Grove Village, Illinois, Ira Rupley Elementary School serves students from kindergarten to fifth grade, with an approximate enrollment of 380 students. The school takes great pride in nurturing a diverse student population and offers Elementary Educational Life Skills programs.
The core objective of the school is to provide students with the fundamental skills required for long-term achievement in various aspects of life. They are fully dedicated to providing unwavering support, encouragement, and an enriching environment that fosters creativity, collaboration, communication, critical thinking, and reflection. The school strives to create a safe, positive, and student-centered learning community through actively seeking feedback and engaging in self-reflection.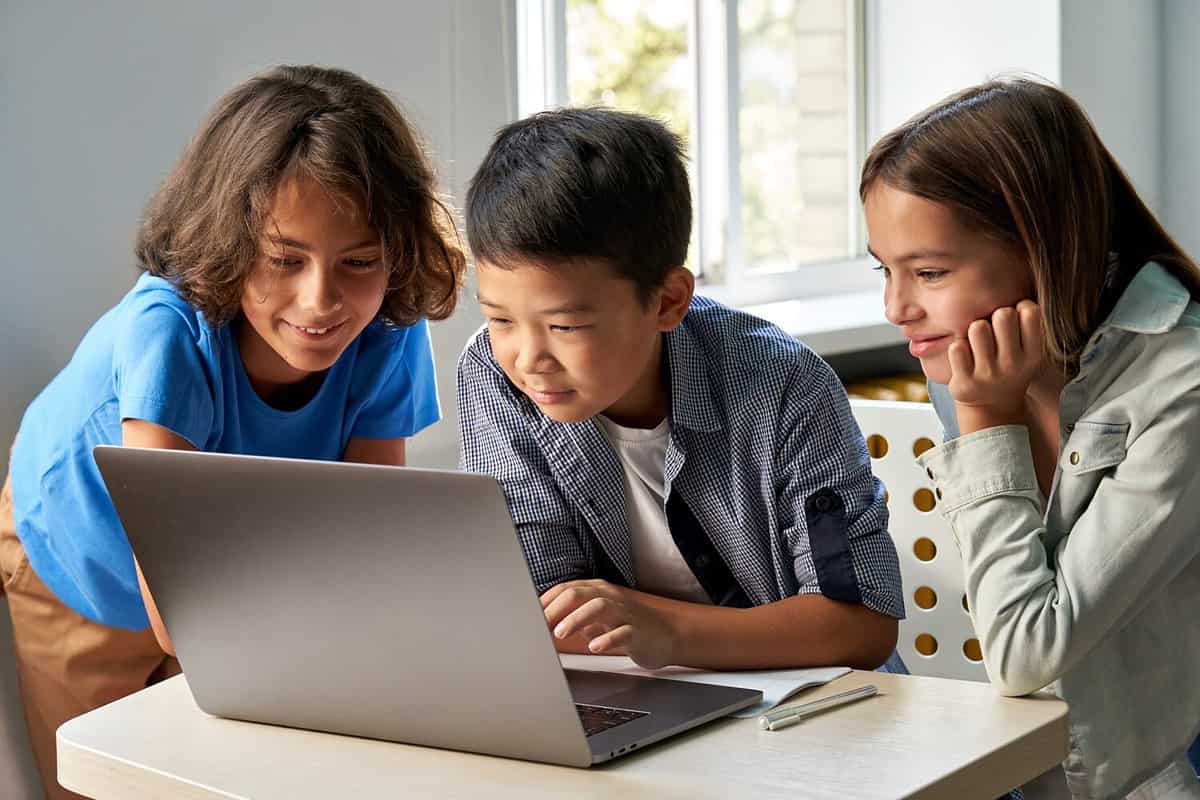 The staff at Rupley Elementary is committed to building strong relationships with students, parents, and community members to facilitate student growth. They firmly believe parents and community members contribute to the school's success.
Rupley Elementary eagerly looks forward to an extraordinary learning journey characterized by relevance, innovation, and long-lasting impact for every individual. Parents and guardians are encouraged to visit the school's website to understand its core values and essence better.
600 Romona Road, Wilmette, IL 60091
Romona School offers an enriched environment that encourages students to embrace challenges and strive for their fullest potential. The school is fortunate to have dedicated administrators, teachers, and staff members passionate about their work. Students are engaged in a rigorous curriculum that encompasses reading, writing, math, social studies, science, and Spanish. Alongside these core subjects, the students can explore music, art, technology, physical education, and library skills.
The school recognizes the importance of technology in education and ensures that students have access to updated resources. Each classroom is equipped with 1:1 iPads and Interactive whiteboards, enabling students to engage with innovative learning tools. The curriculum extends beyond the traditional classroom, as Romona boasts a state-of-the-art outdoor garden classroom that provides hands-on, curriculum-based learning experiences.
The Parent-Teacher Association at Romona School plays a crucial role in enriching and improving the quality of the learning journey. Through fundraisers and the dedication of hard-working volunteers, the PTA organizes meaningful support, including field trips, guest speakers, and hands-on activities. The PTA also sponsors an annual international festival, which fosters an appreciation for the diverse cultures represented at Romona.
Romona is nestled within District 39, a sought-after residential area for families, primarily because of its exceptional standards and accomplishments. Within the district, Romona School holds a prominent position and is highly respected for its commitment to meeting the diverse educational needs of every student.
542 Abbotsford Road Kenilworth, IL 60043
The Joseph Sears School seamlessly combines the charm and traditions of a close-knit community with the innovative practices of a modern educational institution. Their primary objective is to equip students with the necessary skills and values to thrive during their formative years and throughout their lives. They strive to foster their passions, instill a genuine love for learning, and establish a strong moral compass that will guide them into the future.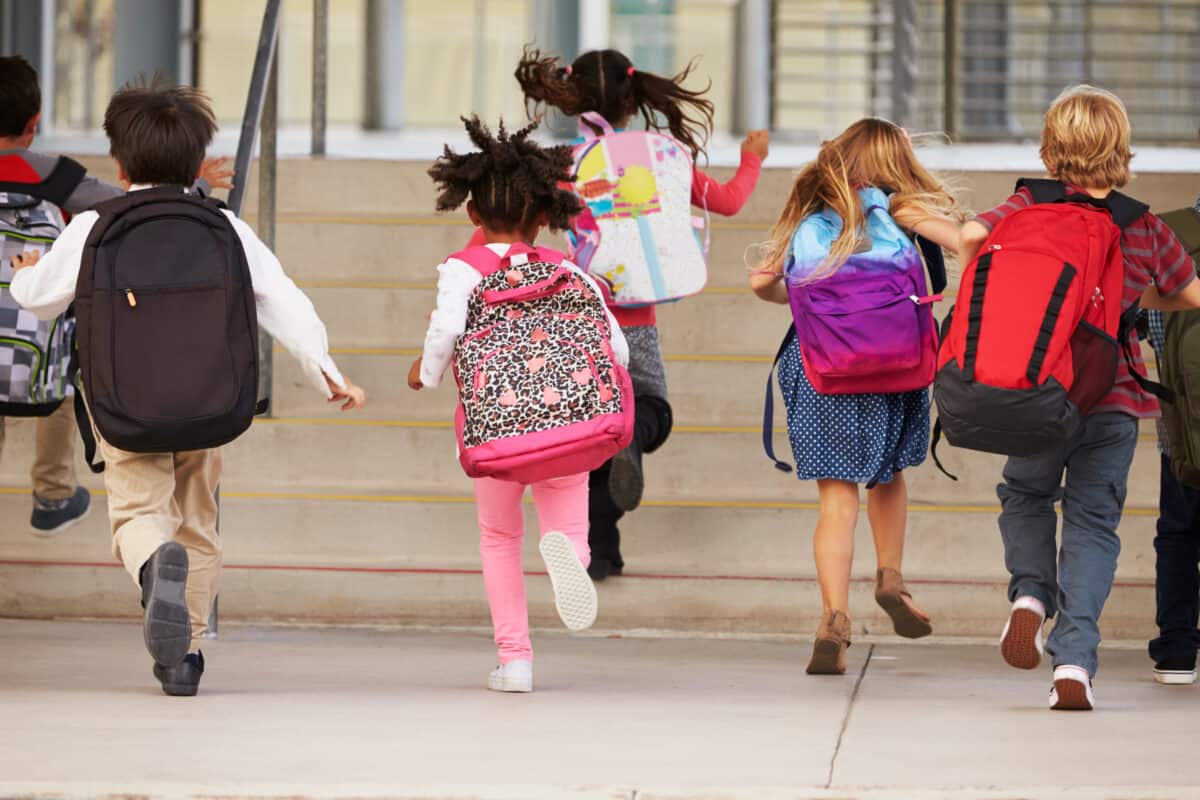 Every member of the learning community, including students, parents, teachers, and administrators, shares a common dedication to academic excellence, and this commitment is evident in their outstanding achievements.
Their dedication extends beyond academics alone. They are committed to our students' holistic growth and development, as exemplified by their Four Cornerstones. Responsibility, Kindness, Honesty, and Respect are core values that permeate their school culture and are displayed prominently throughout their building and district materials; these cornerstones serve as the foundation of their community, instilling pride and shaping the character of their students and the wider community.
At The Joseph Sears School, they strive to create an educational environment that nurtures well-rounded individuals who are equipped for success in all facets of life.
615 West Kemper Place, Chicago, IL 60614
Lincoln School, a longstanding educational institution in the Lincoln Park neighborhood, offers a specialized humanistic values curriculum emphasizing art, literacy programs, and technology.
Within its premises, Lincoln is also home to the Ecole Franco-Americaine de Chicago, a tuition-supported program certified by the French government catering to students who speak French from kindergarten to eighth grade.
Established in 1871, the school has proudly served the Lincoln Park community for over 150 years. Throughout its history, the school building has undergone several additions and renovations, with the most recent one occurring in 2015, resulting in the addition of 17 classrooms.
Lincoln Elementary School boasts an impressive legacy of academic accomplishments, with its students consistently receiving accolades in national competitions, with an enrollment of approximately 850 students, Lincoln Elementary School benefits from a dedicated staff of around 75 educators and support personnel.
The school proudly embraces its diverse student body, welcoming students from various social, ethnic, and socio-economic backgrounds, and successfully combines tradition and innovation to provide exceptional educational opportunities.
Middle Schools
310 GreenBay Road Winnetka Illinois 60093-4094
The foundation of North Shore Country Day in 1919 in Winnetka, Illinois, marked the beginning of a remarkable educational institution. From its inception, the school has been dedicated to fostering academic excellence and providing students with numerous opportunities to excel in various domains.
Whether through rigorous academic pursuits, laboratory experiments, theatrical performances, or athletic endeavors, North Shore ensures that students can flourish both inside and outside the classroom. Moreover, the school instills in its students the importance of active participation in their communities and beyond, guiding them to become confident individuals who embody the motto, "Live and Serve."
Over the years, North Shore Country Day has continued to uphold its commitment to challenging education, encouraging critical thinking, effective communication, and holistic personal growth. The school takes pride in its community, which comprises dedicated teachers, enthusiastic students, and supportive families. Together, they have forged a lasting bond, serving as a model of learning, living, and serving for a century.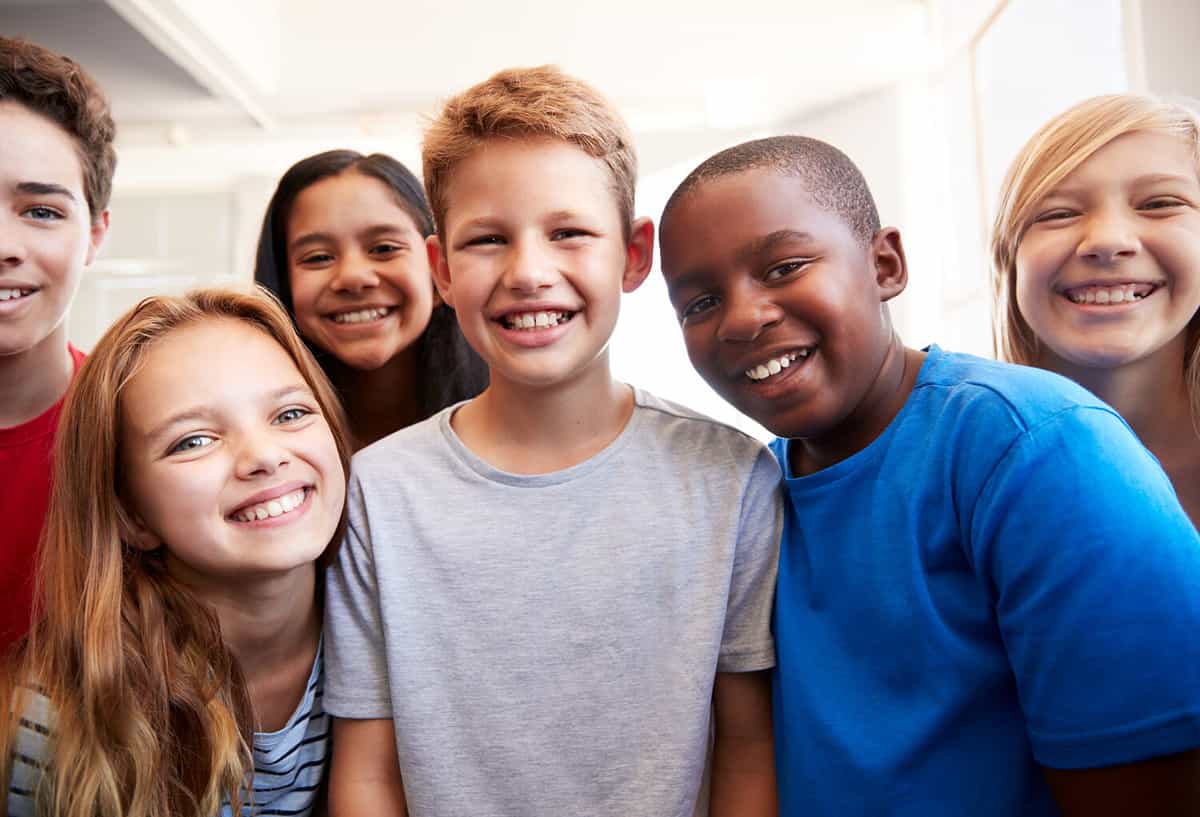 Although the global coronavirus pandemic disrupted the school's centennial celebrations, North Shore remains resolute in its mission to provide an exceptional education. Through its unwavering dedication to excellence, North Shore Country Day continues to shape students' lives, preparing them to thrive as ethical citizens and global contributors.
330 West Webster Avenue Chicago, Illinois
Parker School is a cherished second home for a diverse community of 944 students aged 4 to 18 years. The school brings together students, teachers, and families in a truly inclusive environment.
Parker Middle School aims to foster the development of educated, enthusiastic, and engaged individuals who possess intellectual curiosity, analytical thinking, creativity, inclusivity, empathy, and a strong commitment to positively impacting their communities. These qualities are the primary focus in nurturing and reinforcing the growth of all middle school students at Parker.
They understand the importance of this decision and encourage parents to embark on the journey of their children's school admission process, where they can inquire, explore, and embrace the experience.
Diversity and inclusivity are fundamental principles that Parker School holds dear. They actively seek out students from various neighborhoods and backgrounds across the city of Chicago, welcoming enrollees from a wide range of the city's 67 zip codes.
Since 1901, Parker School has been committed to providing an exceptional and timeless learning environment. Their progressive educational mission remains as relevant as ever, with a strong foundation in teaching skills that empower students to engage civically, participate in constructive dialogue, and advocate for social justice through collaboration, creativity, and critical thinking, guiding their students to lead purposeful lives and foster connections to the wider world.
High School
1034N.Wells Street Chicago, IL 60610
The Walter Payton School is a prestigious and selective public high school renowned for its innovative teaching and learning methods. Established in 2000, the school has created an atmosphere encouraging student exploration, intellectual curiosity, and global engagement. Located in downtown Chicago, Payton Prep has earned accolades for its exceptional math, science, world languages, humanities, fine arts, and adventure education programs.
The students at Payton eagerly embrace the challenges of an advanced curriculum, including honors and advanced placement courses. They collaborate with peers, teachers, and experts to tackle real-world issues and actively connect with sister schools worldwide through videoconferencing. While preparing students for success in top-tier colleges and universities is a point of pride, Payton's distinctiveness lies in its deliberate focus on fostering the holistic development of each student.
Payton students actively participate in student-led clubs, extracurricular activities, and competitive sports programs. The school promotes global exploration, offering exchange programs and international study opportunities.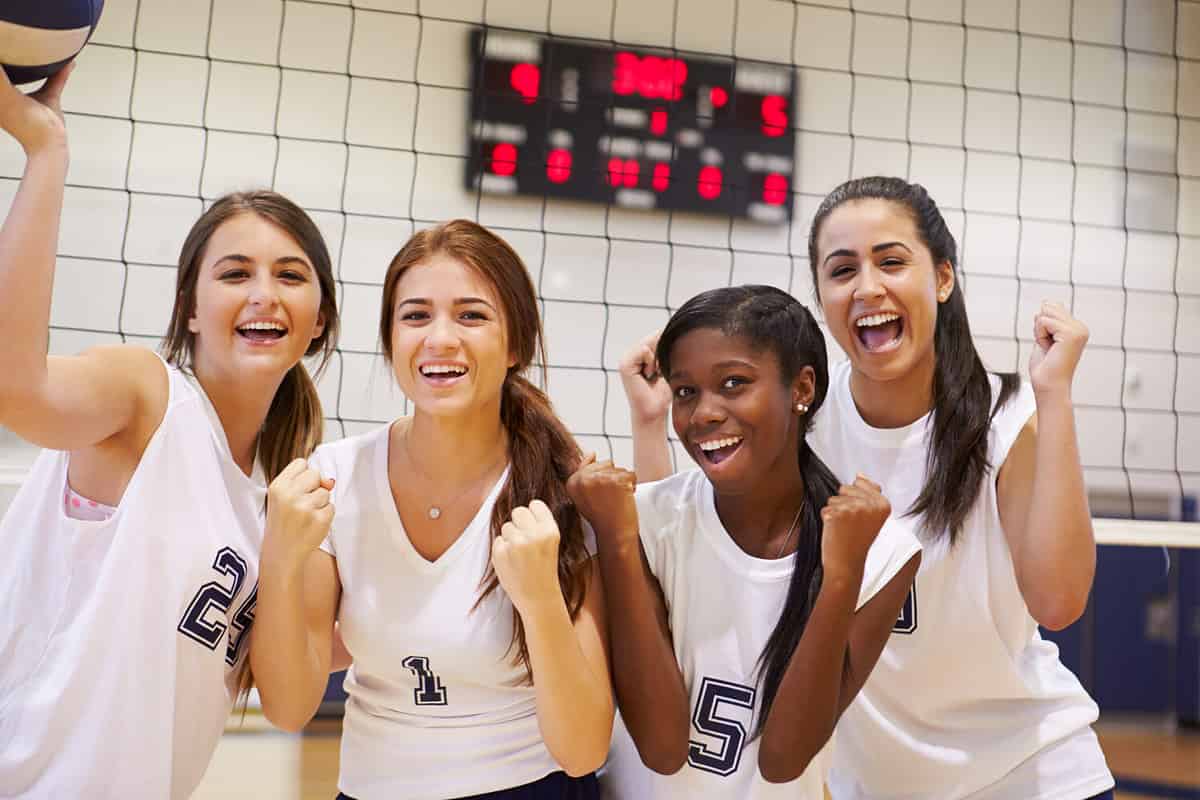 In addition to academic excellence, Payton emphasizes community and service engagement. Graduating at Payton allows students to emerge with the courage to face challenges, a strong moral character to thrive in a complex society, a commitment to social equality, and a curiosity that empowers them to make a tangible impact on the world.
The unwavering dedication of the faculty, staff, and parents creates a safe and inspiring learning environment at Walter Payton College Preparatory High School, nurturing the minds and leaders of tomorrow.
5501 N. Kedzie Ave. Chicago, IL 60625
Northside is an exceptional learning community that highly values respecting individuals and their educational journeys at every level. It continually exemplifies what public education can achieve through the collaboration of gifted students, experienced faculty, supportive parents, generous benefactors, and community partners.
The school offers challenging and rigorous programs that yield impressive results. Their outstanding performance on standardized tests has solidified Northside's reputation as a local and national top-tier school.
Living the Northside Experience means embracing the path of exploration less traveled. The school houses innovative and progressive educational initiatives where students construct knowledge through relevant and captivating experiences.
Additionally, they have an extensive range of liberal arts offerings extending to over 100 clubs and activities that support student interests and service learning. Complementing these offerings, their competitive athletic teams foster character development, life skills, teamwork, and lasting friendships.
Northside is a vibrant community committed to nurturing the potential of every individual and demonstrating the transformative power of public education.
700 S State St, Chicago, IL 60605
Jones College Prep, founded in August 1998, is a highly selective college preparatory high school renowned for its exceptional opportunities for academic achievement. It consistently ranks among the top high schools in the city, state, and country, reflecting its unwavering commitment to excellence and student success.
Jones College Prep's history spanning almost 150 years, has undergone significant transformations since its inception. The school's name pays tribute to William Jones, a notable figure who served as the first and later thirteenth president of the Board of Education. His progressive advocacy for the education of all children, including girls, remains an integral part of the school's ethos.
Over the years, Jones College Prep has experienced remarkable growth in enrollment, diversity, programs, and student accomplishments. It proudly stands as the most diverse among the selective enrollment high schools within the Chicago Public Schools system, attracting students from various parts of the city and representing various races, ethnicities, and socio-economic backgrounds.
The school's rigorous Honors and Advanced Placement curricula ensure that all students are well-prepared for the demands of College. The unique College Knowledge program, initiated in 2008, provides invaluable guidance and support to students and parents throughout the college search and application process.
Edward H. Levi Hall 5801 S. Ellis Ave. Chicago, IL 60637
Since its establishment in 1890, the University of Chicago has emerged as a pioneering urban research institution, consistently fostering innovative modes of thought. Their unwavering dedication to rigorous inquiry and intellectual freedom attracts visionary scholars to its global campuses, where groundbreaking ideas are conceived and developed, ultimately reshaping and redefining the world.
The University of Chicago is anchored by its main campus on Chicago's South Side, complemented by an extensive network of seven international campuses and centers across the globe. Within their undergraduate College, students can explore and specialize in 53 majors and 47 minors, providing diverse academic pathways. Additionally, the institution boasts four divisions and seven professional schools, offering an extensive array of graduate study options for those pursuing advanced degrees.
For over 125 years, the University of Chicago has charted a distinctive course, resulting in groundbreaking ideas and a transformative educational experience for its students. This path has catalyzed groundbreaking advancements in various fields, such as the sciences, medicine, economics, law, business, history, culture, the arts, and humanistic inquiry.
The university's commitment to rigorous inquiry motivates scholars to pioneer and shape new areas of study, ultimately enhancing the quality of life worldwide. Engaging in intellectual debate, scholars actively seek fresh evidence and perspectives, engaging with peers from diverse backgrounds and viewpoints. This dynamic exchange of ideas propels the university's academic community forward, fostering an environment that continually seeks innovation and knowledge.
The cost of attending the University of Chicago varies depending on the student's living arrangement. For students residing on campus, the estimated cost for the academic year amounts to $89,040. For commuters, the projected cost is $77,319, while for those living off-campus, the estimated cost is $84,819. These figures encompass expenses associated with tuition, fees, housing, meals, transportation, and other relevant factors.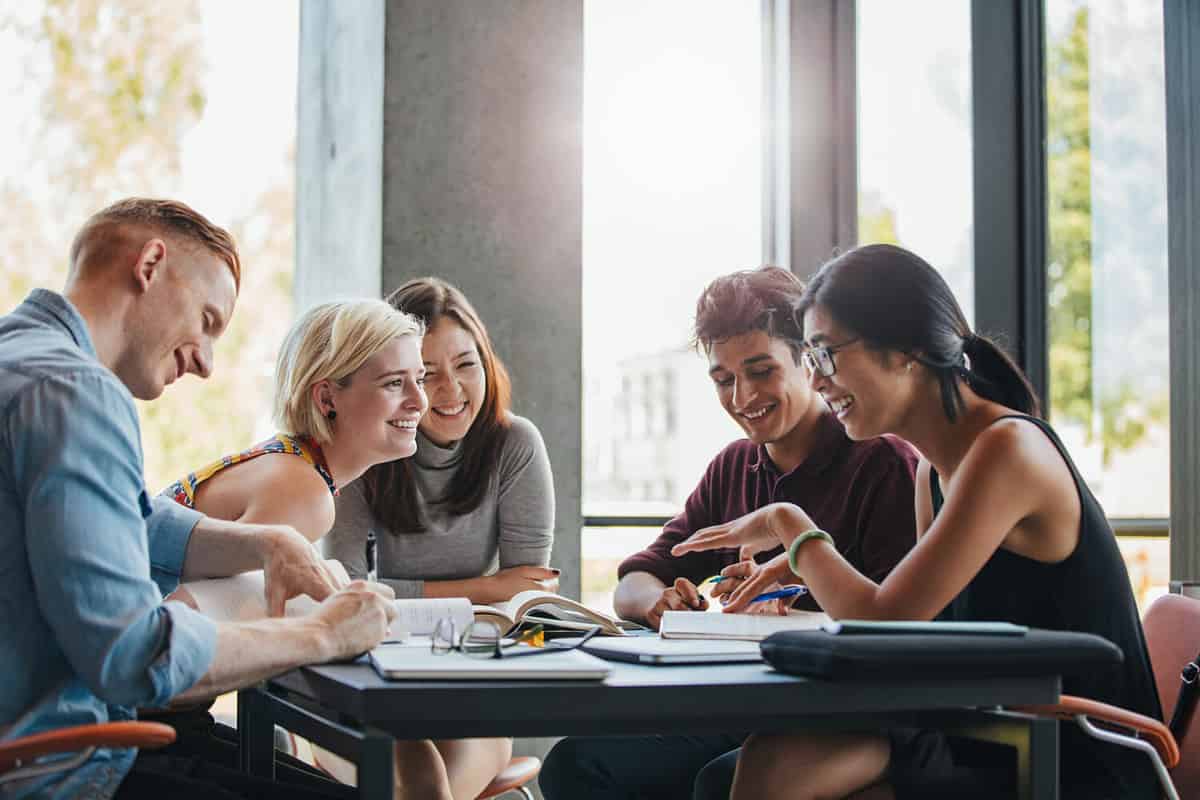 633 Clark Street Evanston, IL 60208
Northwestern University is recognized as a prestigious research institution that values interdisciplinary collaboration among its diverse schools and departments. The university provides a challenging academic atmosphere that integrates theoretical knowledge with practical experience, strongly emphasizing high-quality research, inventive thinking, artistic expression, and practical implementation.
By being a part of Northwestern, individuals become active participants in a vibrant and cooperative community dedicated to making a distinctive contribution to higher education. Notably, Northwestern stands apart from other top-tier universities, as it consistently achieves top-20 rankings across all five of its graduate programs, a remarkable achievement among the top-10 US institutions.
During the year 1853, the visionary founders of Northwestern University acquired a generous expanse of land spanning 379 acres along the picturesque shores of Lake Michigan. Situated a mere 12 miles north of the bustling city of Chicago, they established a captivating campus and embarked on the development of the surrounding land.
Northwestern has extended its reach beyond its original campus, establishing additional campuses in the vibrant city of Chicago and the international hub of Doha, Qatar. This remarkable evolution is a testament to Northwestern University's enduring commitment to excellence and its pursuit of intellectual growth and global engagement.
The cost of tuition for the academic year 2022-23 is $62,391. When considering additional expenses such as fees, books, room, and board, as well as transportation costs, the total estimated expenses amount to $87,804.
Notable Northwestern University Alumni
Northwestern is known as a pen-and-paper school for its stellar writing and journalism courses. Take a look at these incredible writers that call Northwestern their home school.
Stephen Colbert – Emmy Award-winning comedian
Greg Berlanti – Screenwriter and producer (Dawson's Creek)
Zach Braff – Emmy Award-nominated actor (Scrubs); writer/director
David Barstow – Pulitzer Prize-winning reporter, The New York Times
Susan Goldberg – Editor-in-chief of National Geographic Magazine
1312 Park Street Bloomington, IL 61701
Illinois Wesleyan University holds the impressive ranking of 7th nationwide in terms of placing its graduates in successful careers or graduate school. Moreover, it stands as the top-ranked small school in the state for producing graduates with the highest earnings.
Illinois Wesleyan University prioritizes expanding students' perspectives and fostering breakthrough moments while preparing them for meaningful careers across diverse fields.
The university is dedicated to undergraduate education, ensuring extensive personal attention. Professors teach all courses, and the average class size is limited to 16 students.
Experiential learning lies at the heart of Illinois Wesleyan's educational approach. Approximately two-thirds of their students engage in research projects and an impressive 71 percent complete at least one internship at the university.
The estimated budget for tuition and fees for incoming first-year students is projected to be $85,202. Similarly, the projected budget for sophomores is $84,902, while for juniors and seniors, it remains at $84,902. These figures represent the anticipated costs for tuition and fees during the respective years of a student's undergraduate education.
Conclusion
Illinois provides a rich and diverse educational landscape focusing on academic excellence, career readiness, research opportunities, and cultural enrichment.
Students in Illinois have access to a wide range of educational institutions and programs to support their learning and personal growth.
The image featured at the top of this post is ©Monkey Business Images/Shutterstock.com.