The cost of schooling is typically higher for institutions that prioritize exceptional quality. Increased tuition fees usually correlate to enhanced academic opportunities, superior faculty members, and more immersive learning environments catering to students of all age groups.
Here is a compilation of some of the richest schools in Louisiana.
Elementary
3200 Woodland Ridge Blvd Baton Rouge, LA 70816
Episcopal is a private educational institution and community in Baton Rouge, catering to PreK–3 through 12th-grade students. The primary focus of Episcopal is to empower each student to unlock their maximum potential, equipping them with the necessary skills for success in college and leading purposeful lives. The core objective of Episcopal is to provide holistic development to students, encompassing their spiritual, intellectual, moral, physical, and artistic growth.
In the lower grades, Episcopal offers a range of activities to foster skill development and instill self-assurance, enabling students to thrive in middle school and throughout their academic journey. These activities include music, art, religious studies, and learning two foreign languages. Additionally, lower-grade students benefit from weekly visits to the library, monthly social-emotional lessons guided by a counselor, and hands-on, inquiry-based learning experiences facilitated in the school's QUEST Center.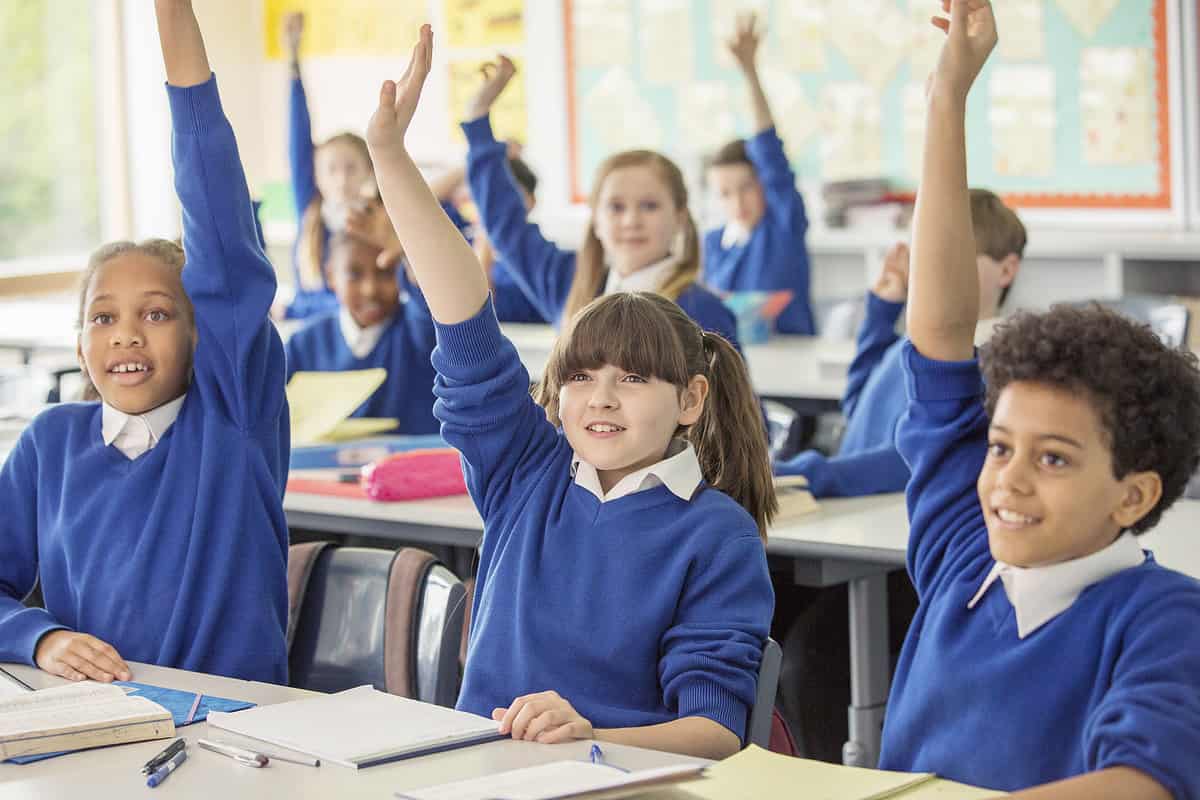 In the Lower School, students are motivated through project-based learning, which encourages them to utilize their own experiences to explore and address current issues while embracing challenges. Examples of such projects include showcasing musical interpretations using drums and Orff instruments, delving into computer programming, organizing reading or writing festivals, and participating in various project-based learning initiatives.
The tuition for the Lower School at Episcopal ranges from $11,800 to $19,800, with an additional commitment fee of $756.
11111 Roy Emerson Drive Baton Rouge, LA 70810
The Dunham School stands at the forefront of blending education with technology, serving as a true innovator. It has been a pioneer in preparing students for the future, earning the prestigious designation of an Apple Distinguished School since 2011. In 2017, Gallup recognized Dunham as one of the nation's most creative schools.
Within the lower school curriculum at Dunham, subjects such as math, reading, social and world studies, science, and Bible studies all embrace project- and inquiry-based learning approaches. Enrichment subjects encompass physical education, art, music, library/media, and Spanish.
As an Apple Distinguished School, Dunham provides immediate access to technology through its Lower School, STEM programs, and the Innovation Lab. The school's exceptional integration of cutting-edge technology is reflected in its seven-time recognition as an Apple Distinguished School. Through STEM instruction and the MacBook program, students actively engage in their learning experiences.
Students at Dunham are equipped with MacBooks, enabling them to become proficient in utilizing G Suite for Education, websites, and applications to create, publish their work, and exchange ideas with teachers, classmates, and even peers from around the globe.
The tuition fees for the Lower School at Dunham range from $11,465 to $18,460.
2343 Prytania Street New Orleans, LA 70130
McGehee is a prestigious, independent educational institution that offers a full education to female students. The school firmly embraces qualified girls from all races, religions, nationalities, and ethnic backgrounds as part of its commitment to fostering diversity and inclusivity.
What makes McGehee unique is its profound understanding of how girls learn and thrive, coupled with various initiatives aimed at unlocking the full potential of each student. With a wide-ranging curriculum, a favorable student-to-teacher ratio, and a personalized instructional approach, McGehee offers a stimulating and demanding learning environment. The Lower School at McGehee is specifically tailored to meet the unique learning needs of girls, nurturing an atmosphere where they can excel and flourish.
The faculty at McGehee demonstrates their dedication to excellence by attending professional development conferences nationwide, ensuring that the best teaching resources are employed in the classroom. One of the distinctive features of McGehee is the Toolbox program, which promotes the development of resilience, self-mastery, and empathy for others, and enhances the child's intrinsic ability to manage their own social, emotional, and academic success. This program equips girls with empowering tools that contribute to their personal growth.
Additionally, on a weekly rotation basis, girls at McGehee participate in various subjects, including French, Art, Library, Science/STEM, Music, Physical Education, and Living Skills.
The annual fees at McGehee range from $17,000 to $21,500.
Middle Schools
1903 Jefferson Avenue, New Orleans, LA 70115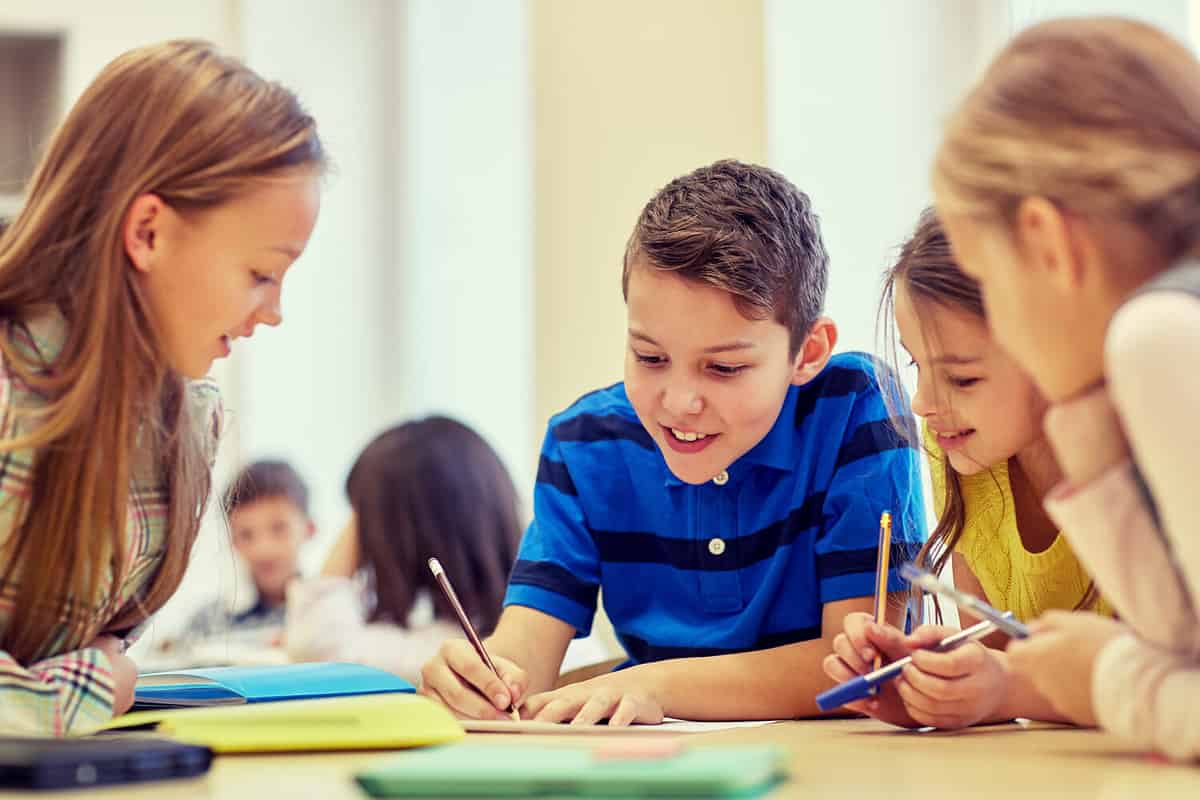 In the vibrant Uptown area of New Orleans, Newman represents a unique educational establishment. It proudly holds the distinction of being the only accredited non-sectarian, independent day school that provides coeducational opportunities throughout the entire city. Enjoying a strong national reputation, Newman has consistently demonstrated excellence in arts, sports, and academics.
Thanks to its differentiated curriculum instruction, Newman provides students with genuine and diverse opportunities to thrive in academics, arts, and extracurricular activities, such as speech, debate, and chess. The school's extensive advisory program is crucial in nurturing meaningful connections, encouraging student self-advocacy, and cultivating a tight-knit community. Within this program, a cohort of 10-12 students is matched with a dedicated adult mentor for three years.
The Middle School Enrichment program integrates academic support and social-emotional learning into the daily school routine. This dynamic approach is reflected in the focus on project-based learning, a wide range of academic and outdoor learning excursions, and service-learning opportunities. At Newman Middle School, students truly embrace the philosophy of "learning to do by doing."
The total fees at Newman include tuition, lunch, snack, technology, enrichment, and class trips, ranging from $28,587 to $29,337. Additionally, there is an optional tuition refund insurance fee of $183.
1557 Smede Rd. At HWY. 92 Broussard, LA, USA 70518
Episcopal School of Acadiana is a private coeducational day school catering to kindergarten through grade 12 students. Its primary objective is to nurture qualities of study and honor within each student.
From kindergarten to 12th grade, the curriculum at Episcopal School of Acadiana places a strong emphasis on problem-solving, experiential learning, and critical thinking. The school's approach combines core subjects with enrichment activities, fostering curiosity and stimulating academic growth.
Middle school students at Episcopal School of Acadiana have opportunities to develop their skills and assume new responsibilities. One remarkable feature of the school is the middle school advisory program, which brings together students and instructors weekly in small groups to build a close-knit and encouraging environment.
Teachers act as consultants and mentors, fostering a positive environment. Students are encouraged to approach teachers during the advisory/tutorial hour on Tuesdays and Thursdays for assistance in catching up on missed work or seeking further information on specific subjects. The Academic Support program is available to aid students who struggle with organizational skills or have learning difficulties. Through the peer tutoring program, members of the National Honor Society from the upper school provide support to middle school students in exam preparation, essay organization, and comprehension of challenging subjects.
The tuition cost at the Episcopal School of Acadiana is $20,500 per year.
Rosary Campus 4521 St. Charles Avenue, New Orleans, LA 70115
Mater Campus 4301 St. Charles Avenue, New Orleans, LA 70115
Sacred Heart is a member of a network of 25 schools located throughout North America. The school places a significant emphasis on cultivating self-awareness and promoting an understanding of the world. With its global education program, Sacred Heart strives to shape students into conscientious individuals who recognize their moral and ethical obligations in an interconnected society.
At Sacred Heart, education encompasses academics, community service, personal growth, and faith, encompassing many positive attributes. Students at Sacred Heart are grouped according to different disciplines, allowing them to interact with a wider range of peers in their grade. Additionally, various activities are planned to facilitate a smooth transition from Middle School to Upper School, introducing eighth-grade students to the Upper School environment.
The school promotes opportunities for students to apply their science, technology, engineering, and math skills through laboratory work, design thinking activities, and utilizing the Innovation Lab and Makerspace. Students also participate in performing arts and studio art classes and weekly chapel services, assemblies, advisory groups, and a comprehensive counseling and guidance program, contributing to their social and emotional growth. Retreats and field trips are carefully arranged throughout the year to enrich the educational journey.
Academic advisers play a pivotal role in providing support to students, aiding them in building confidence and attaining academic, social, and emotional accomplishments. Meetings between students and advisers are scheduled to help establish and achieve academic and personal objectives. These advisers collaborate closely with the dean of students and the counseling department. The fifth and seventh-grade tuition is $21,155, while the eighth-grade tuition is $21,255.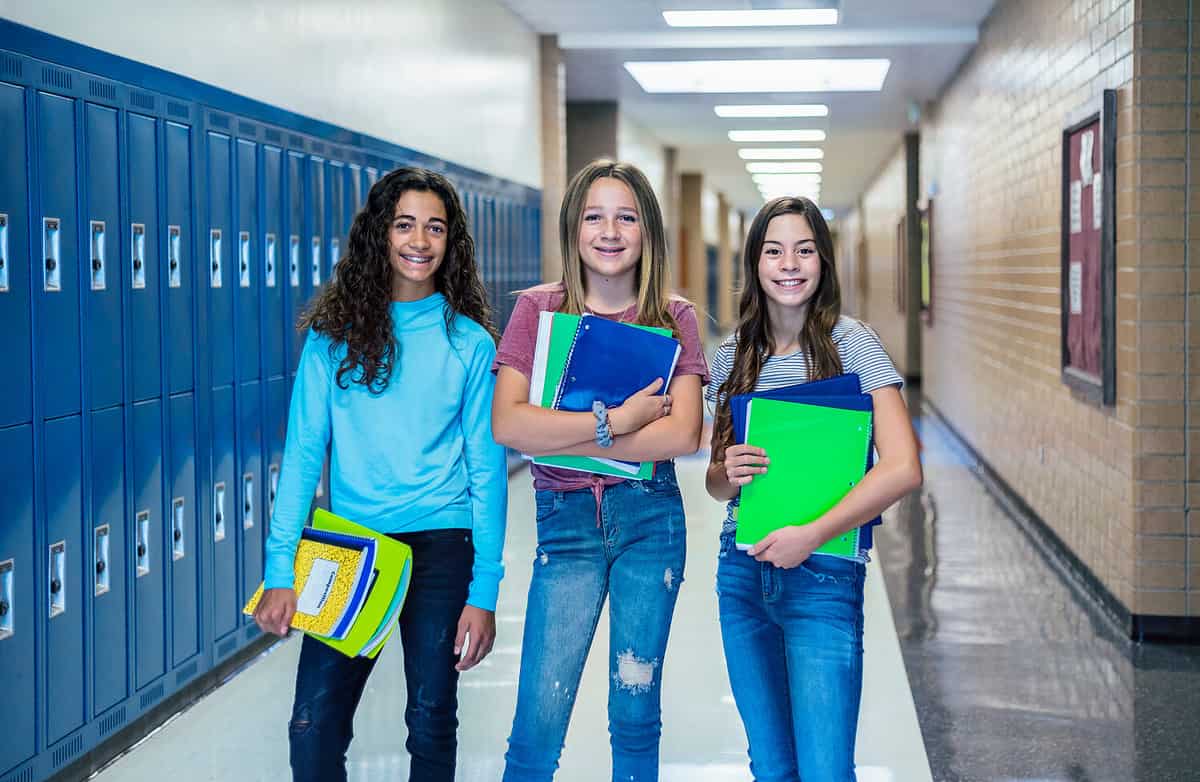 High Schools
300 Park Road, Metairie, LA 70005
Metairie Park Country Day School is an independent, coeducational, and nondenominational school. The school places great importance on fostering curiosity, critical thinking, character development, and good citizenship as essential qualities for all graduates.
Across the curriculum, students can access various honors courses and 17 different Advanced Placement options. For students with specialized interests, collaborative projects with faculty members are available, allowing them to delve into topics such as digital animation, ethnography, or architecture. The school's one-to-one tablet program enhances individualized learning, while regular teacher evaluations ensure fair assessment of student progress.
All students must complete four years of English, a world language, mathematics, science, and history. Seniors have additional obligations, including fulfilling their community service requirements and taking Global Humanities. The physical education/health curriculum spans two years and includes team sports, strength training, fitness activities, and health education. Two years of fine arts are also mandatory for all students. In the Upper School, students must enroll in at least two elective courses.
Metairie Park Country Day School boasts a distinctive Department of Applied Technology with state-of-the-art tools and equipment. Students can enroll in online courses or pursue independent study programs through the Global Online Academy. In addition, the school presents outstanding opportunities for studying abroad, granting students invaluable experiences in diverse cultures.
The tuition at the school varies between $18,525 and $25,120. Additional expenses encompass meals and snacks ($1,730), technology and maintenance ($1,800), excursions ($800), optional tuition insurance policy reimbursement ($850 to $1,500 per family for one-way and roundtrip coverage), as well as bus service ($850 to $1,500). Additionally, a $1,000 enrollment deposit is necessary.
225 Green Acres Road, Metairie LA 70003
St. Martin's is an autonomous, coeducational educational institution that provides a comprehensive college-preparatory education to students from 8 weeks old to 12. The school places great importance The St. Martin's Innovation and Design program is designed to foster the overall development of each individual by equipping students with problem-solving techniques and attitudes necessary for success in college and beyond. The curriculum not only underscores the value of education and creativity but also highlights the positive impact students can have beyond the traditional classroom setting.
St Martin actively engages its students in critical thinking and professional collaboration; students are well-prepared to tackle the challenging Upper School curriculum, which offers a wide range of honors and Advanced Placement courses. The school's administration actively encourages student involvement in all aspects of school life, instilling a sense of ownership and responsibility into their adult lives.
Parents are provided with comprehensive information regarding the annual tuition and fee schedules well before the upcoming academic year. The tuition for the Upper School is $26,400, which includes a $500 enrollment fee. There is a mandatory $250 per student technology fee and a $200 security fee.
1800 Chemin Metairie Parkway, Youngsville, LA 70592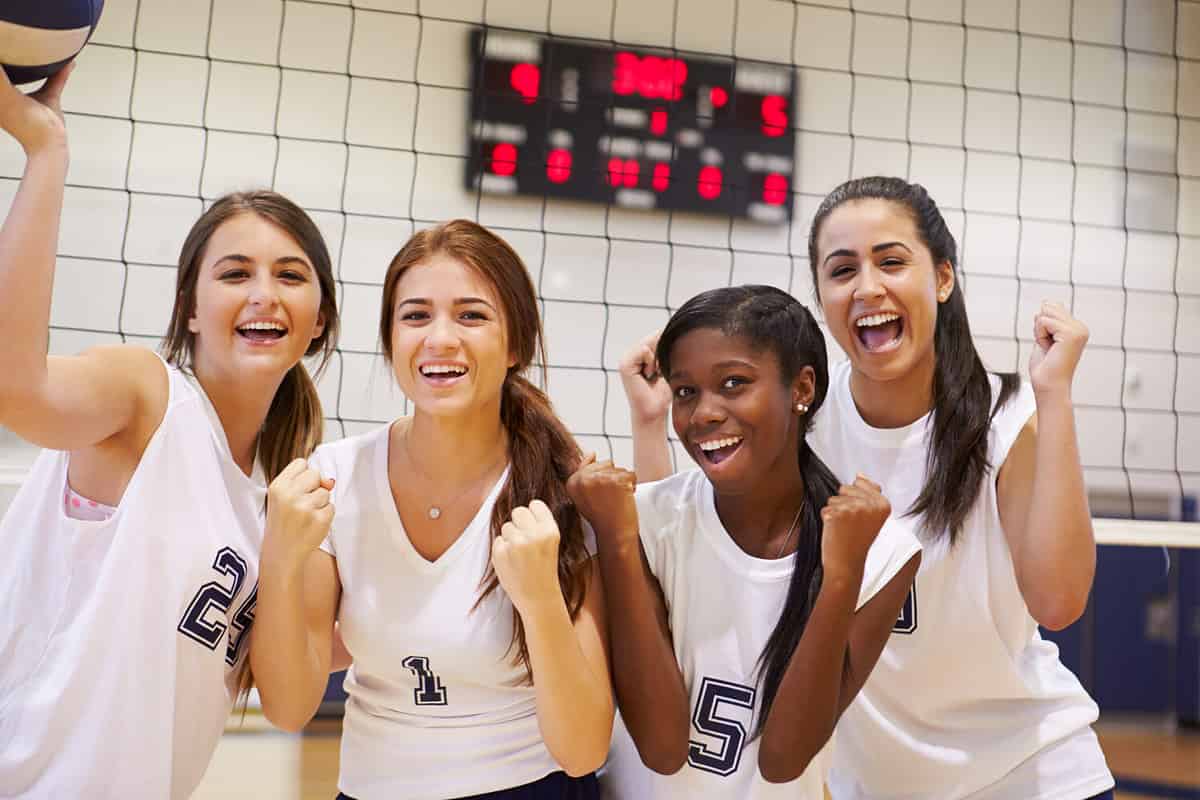 Ascension Episcopal School is dedicated to providing an outstanding education within a Christian environment. The school's mission is to cultivate an environment where individuals mutually uplift and encourage each other to explore, nurture, and apply their distinctive gifts and talents God bestows. This fosters profound connections with others, a commitment to serving the community, and glorifying God.
Ascension Episcopal School is committed to offering a comprehensive liberal arts education that nurtures the whole child. The school offers diverse opportunities in academics, athletics, the arts, and community service, ensuring a comprehensive educational experience.
Students complete weekly writing tasks throughout the course and culminate their work with a final thesis and formal presentation. Previous projects have covered diverse subjects, including business, entrepreneurship, food, art, filmmaking, medical research, physics, computer science, and genetic testing.
The tuition for Ascension Episcopal School is $17,500. Additional costs include a $250 tuition reimbursement plan, a $300 laptop rental fee, a $500 registration fee, and a $350 technology fee.
College/ University
6823 St. Charles Avenue, New Orleans, LA 70118
Tulane University was initially established as The Medical College of Louisiana, specifically focusing on training doctors to combat cholera and yellow fever. Today, the University embraces its distinctive history, location, culture, and organizational structure, enabling it to dismantle conventional academic barriers.
Tulane University provides a highly flexible degree program that allows students to choose from various undergraduate programs upon admission. Furthermore, students can engage in international study programs, thus broadening their educational perspectives.
The University strives to enhance accessibility to higher education for all students. Consequently, incoming first-year students are automatically considered for merit-based scholarships. Additionally, the campus houses a comprehensive career services center, offering valuable resources and job listings to support students in their professional growth. For those aspiring to pursue advanced degrees, Tulane University offers a diverse range of Master's programs in liberal arts, science, and engineering.
Tuition costs vary between first-year students and upper-level students. For first-year students, the tuition for commuters is $73,458, while residents pay $86,446. Upperclassmen residing on campus incur a residence cost of $87,246, while commuters pay $73,458. These expenses cover housing, food, transportation, books and supplies, tuition and fees, and miscellaneous expenses.
Residence for upper-level students: $87,246; commuters: $73,458
These expenses include housing, food, transportation, books and supplies, tuition and fees, and miscellaneous expenses.
Notable Alumni from Tulane
Tulane has been well-noted as a truly incredible university. In turn, some truly incredible people graduated from the school. While this list is not exhaustive here are some very important Tulane alumni.
Shannon Lee – Daughter of martial arts legend Bruce Lee
Ira B. Harkey Jr. – Pulitzer Prize-winning journalist
James H. Clark – Founder of Silicon Graphics, Netscape, and WebMD
Luis Guillermo Solis – M.A. 1981, President of Costa Rica
Jerry Springer – B.A. 1965, former mayor of Cincinnati, Ohio and television personality
2911 Centenary Boulevard Shreveport, LA 71104
Centenary College has established a solid foundation in liberal arts education. It is deeply committed to providing learning experiences inside and outside the classroom, within the community, and across the globe. Students at Centenary are expected to communicate effectively through clear writing and speaking. They will also develop skills in evaluating, interpreting, and synthesizing ideas and information, both qualitatively and quantitatively.
Guided by its Methodist roots and ongoing connection to the United Methodist Church, Centenary College upholds values such as compassion, integrity, intellectual and moral courage, and individual and group responsibility. The college recognizes the significance of civic discourse, the objective pursuit of scientific knowledge, and the intrinsic value of a liberal arts education in helping students lead meaningful lives.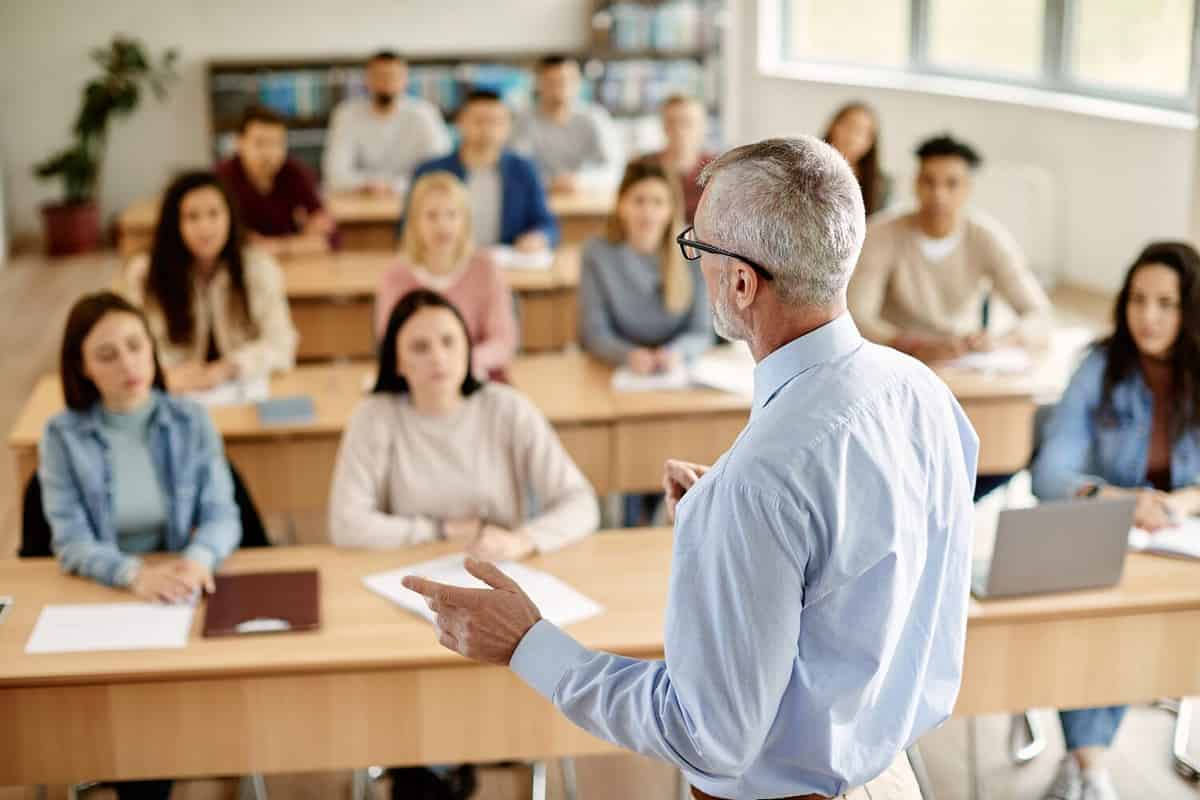 For more than 25 years, Centenary has been preparing students to face future uncertainties by offering them an innovative experiential curriculum known as Trek. Students are motivated to embrace calculated risks, explore novel avenues, and uncover their genuine passions throughout their academic path.
Regarding tuition fees, residents must pay $60,960, while those living off-campus will have a slightly lower cost of $58,100. Students staying home can anticipate a significantly reduced tuition fee of $50,800.
6363 St. Charles Avenue, New Orleans, LA 70118
Loyola University New Orleans is dedicated to providing a comprehensive education for its academic community as a Catholic and Jesuit institution. The institution welcomes students from all backgrounds and gives them the tools they need to lead fulfilling lives in the service of others. Loyola University New Orleans upholds Ignatius of Loyola's belief that God exists in all facets of life, grounded in the liberal arts and sciences.
The University's faculty and staff are dedicated to educating the full student via their committed efforts in teaching, research, artistic endeavors, and community engagement, even if they provide professional studies in several undergraduate and graduate programs. Through ethical behavior and critical thinking, students are taught to live out the Ignatian goals of faith, truth, justice, and service.
The University aims to enhance its selectivity and offer exceptional professional, graduate, and professional programs rooted in intellectual rigor, honoring the rich 450-year Ignatian legacy.
One notable feature of Loyola University New Orleans is its provision of accelerated learning opportunities beyond the traditional fall and spring semesters.
For non-resident students attending Loyola University New Orleans, attendance costs $47,740; for residents, it is $62,240. It's important to remember that these expenditures do not include lab charges for disposable supplies. In order to help them adjust to university life, first-year students entering the program must also pay a $250 one-time orientation fee.
The image featured at the top of this post is ©Monkey Business Images/Shutterstock.com.