The education system in California is known for its diversity and high standards. The state boasts a robust and challenging education system encompassing public and private schools and numerous colleges and universities.
In this article, we look at some of the richest schools in California today, the cost of educating a child there, and their impact on the communities around them.
Elementary Schools
Broadway Santa Monica, CA 90404
Established in 1971, this non-profit elementary School offers education from kindergarten to 6th grade, accommodating both sexes. With 206 students, the School is divided into nine classrooms organized into 4 clusters. It welcomes toddlers and emphasizes the arts, music, physical education, libraries, and studios.
Regarding fees, the School imposes an entrance fee of $150 and an annual tuition fee of $36,490. Additionally, families are expected to contribute $425 for parent community development, $200 for student activities, $1000 for capital improvements per child, a one-time student registration fee of $1500, and a childcare sitting fee of $300. Optional childcare services for before and after sessions are available, with the payment method chosen by the parents – either hourly or annually.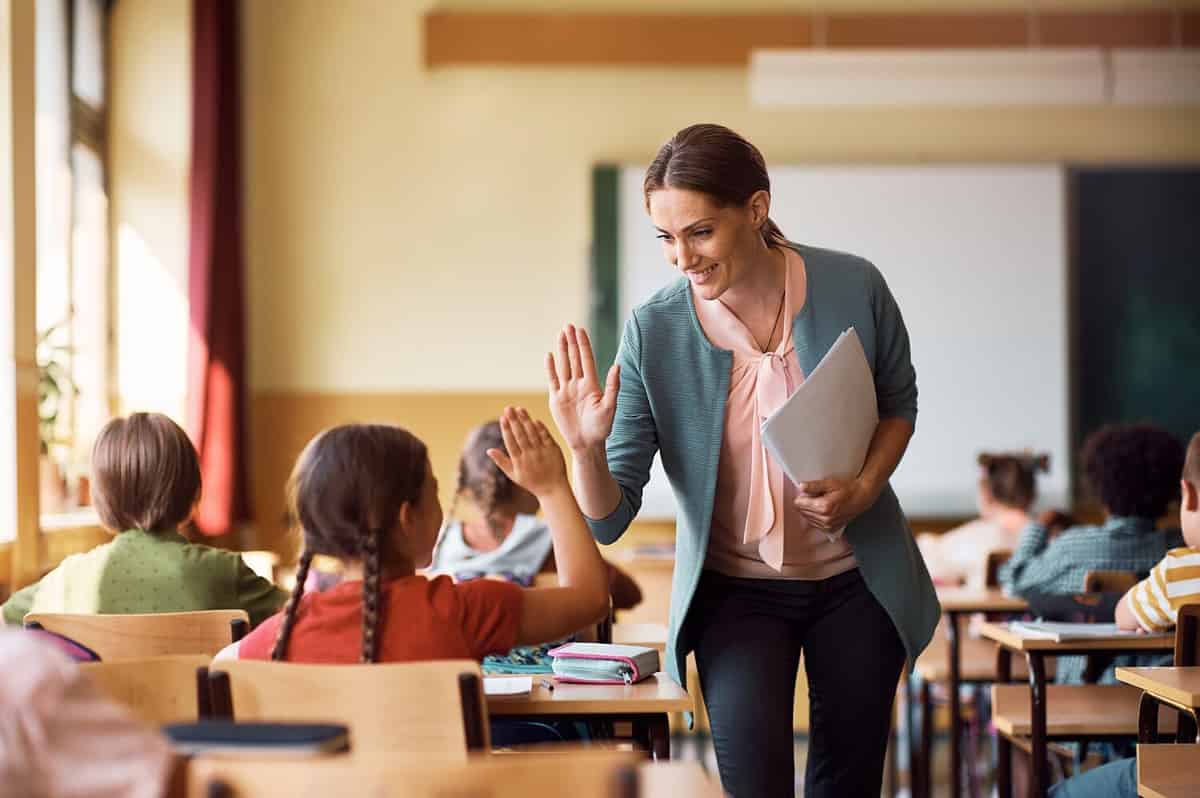 1666 Las Virgenes Canyon Rd, Calabasas, CA 91302
Muse Global Elementary School focuses on language development, where children learn to construct and expand phrases. They can confidently ask for help, seek clarification, and engage in conversations following rules. They also develop an understanding of verbs, adjectives, and their opposites. Students can compare and contrast characters in stories and connect images with text. They learn to recognize and write upper and lower-case letters while reading age-appropriate books. Writing skills include creating opinion, informative, and narrative articles through drawing, dictation, and writing.
In math, they practice counting, comparing quantities, and exploring shapes through hands-on activities. They also gain knowledge of materials and weather variations. Students develop map skills and create models of their surroundings. The MUSE Global School offers diverse learning experiences that combine core academics and passion-based learning.
Muse Global School accepts various payment methods, discounts tuition, and offers distance learning options. Tuition fees are $24,000 for early childhood education and kindergarten, $33,900 for kindergarten through fifth grade, and $17,200 for online learning in grades K-6.
5300 E La Palma Ave, Anaheim, CA 92807
Since 1953, Fairmont has prioritized students as its primary goal, aiming to prepare them for success in the modern era. Their P-12 educational program combines traditional principles with innovative teaching methods to cater to intellectual, social, and emotional development. The School hires dedicated educators who undergo rigorous training and evaluations to ensure that every student receives an excellent education.
In addition to academic excellence, Fairmont offers diverse opportunities for students to explore their talents in performing arts, sports, and extracurricular activities like robotics, speech, and debate. The School fosters a growth mindset, emphasizing effort, risk-taking, and perseverance for both high achievers and late bloomers. They promote a culture of cooperation and respect among students from different backgrounds.
Fairmont recognizes the unique learning paths of elementary school students and provides individualized attention through a low student-to-teacher ratio. Students can access enrichment resources and progress at their own pace using digital platforms for personalized learning. The curriculum encompasses language arts, mathematics, social studies, STEM, computer science, robotics, and the visual and performing arts.
Investing in a Fairmont education offers a transformative experience that benefits children throughout their lives. The School is committed to delivering an excellent education to every student and offers financial assistance based on individual needs to ensure accessibility. Various tuition payment options are available, including a single payment of $22,150, a two-payment plan amounting to $22,275, or an easy ten-month payment plan totaling $22,400.
Middle Schools
20 Magnolia Avenue, Larkspur, CA 94939
Marin Primary School and Marin Middle School have a shared mission to guide and support students transitioning from childhood to adolescence. Their goal is to nurture capable, curious thinkers and compassionate global citizens. The School emphasizes cooperation, communication, and polite interactions among students as they learn together. Collaboration is encouraged in various academic activities, such as group presentations, projects, experiments, and problem-solving.
Community service is integrated into the academic experience to instill a sense of making a positive impact. Teachers actively involve parents as partners and promote open communication to support each student and family. Graduates of the School leave as enthusiastic lifelong learners who are confident advocates for themselves and well-prepared for high school and beyond.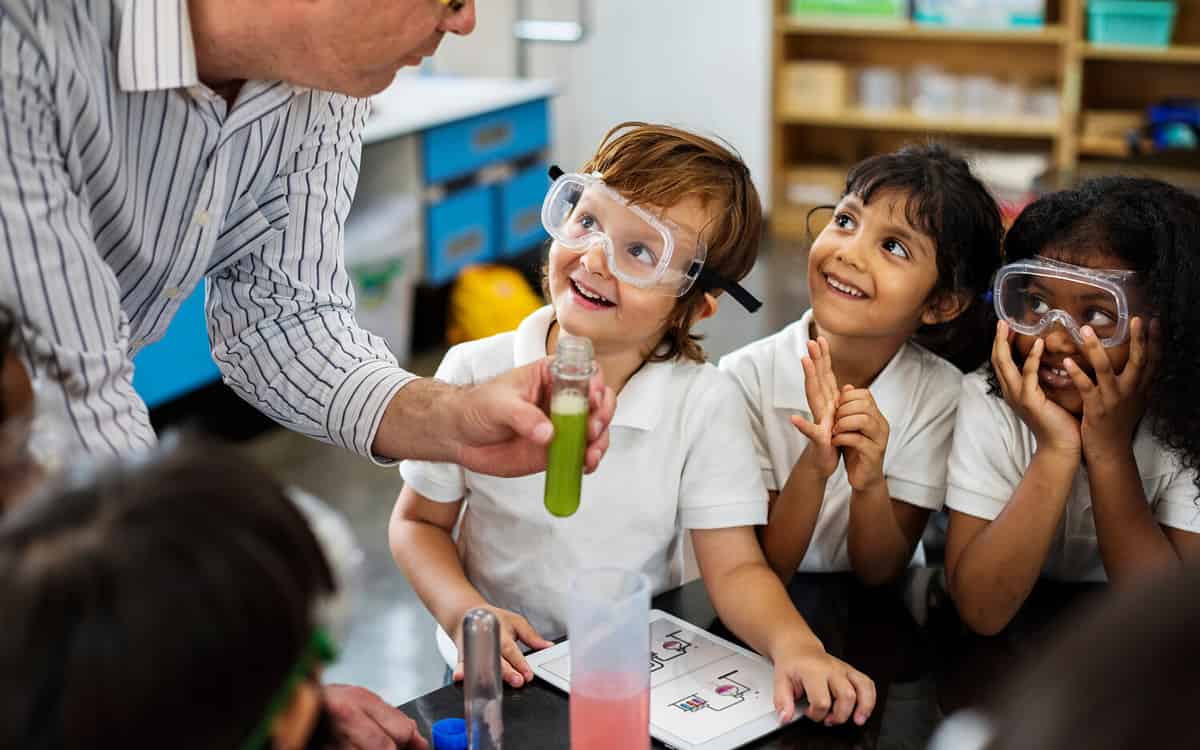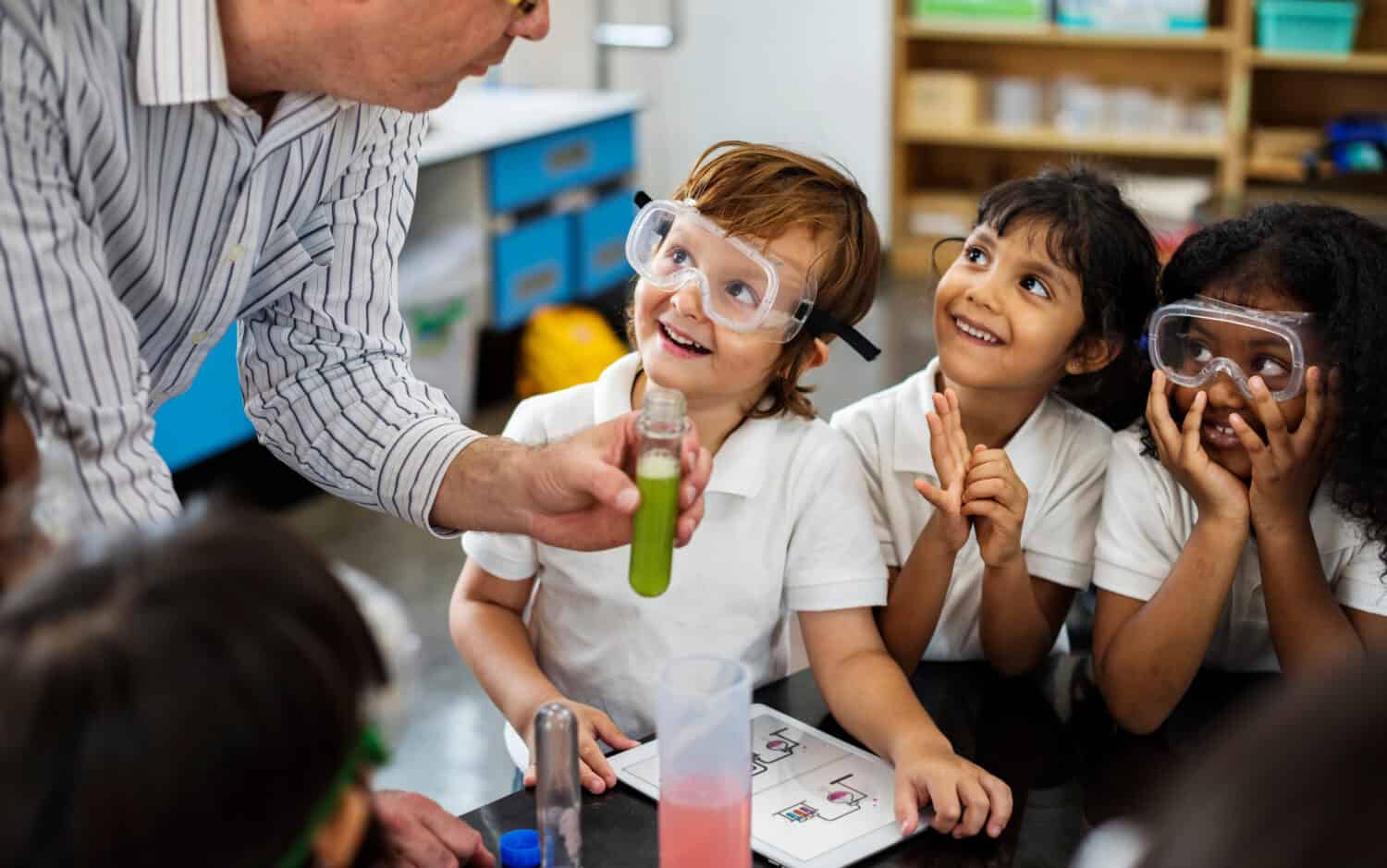 The School offers a comprehensive math, humanities, science, and Spanish academic program, complemented by specialized subjects like art, music, drama, physical education, and projects lab. Teachers and subject matter experts create meaningful learning experiences that are relevant and comprehensive. The School facilitates personalized education within a classroom community through small learning groups, enabling teachers to design engaging multidisciplinary projects in flexible workspaces.
Marin Middle School comprises grades fifth through eighth, with dedicated homeroom instructors for each grade. Academic groups are formed for sixth through eighth grade, ensuring teachers have a strong connection with each student. The low student-teacher ratio promotes positive and supportive interactions.
Tuition rates vary depending on the grade level. For preschool, it ranges from $23,490 to $38,485 (based on scheduling options). The School also offers tuition support to help families who may not be eligible for standard tuition assistance, thereby keeping costs affordable.
180 Fair Oaks Street, San Francisco 94110
The Adda Clevenger School has offered an accelerated academic and artistic curriculum to students in grades TK-8 in the San Francisco Bay Area for over four decades. The School is known for its commitment to education without any hidden intentions or political or religious affiliations.
Adda Clevenger was established to meet the needs of intellectually curious, creative, and active children who required more challenging and stimulating educational programs. The School strongly emphasizes live performances and performing arts in its curriculum, providing students with opportunities to overcome shyness and fear of mistakes. Through performances, students learn teamwork, personal accountability, and the value of striving for excellence, skills that seamlessly translate to the academic environment.
The School fosters a healthy sense of competition among students, allowing the class to progress academically at a pace aligned with the abilities of the most capable students. However, the most significant advantage reported by Adda Clevenger alums is the spirit of cooperation and camaraderie that develops among students across the entire School, creating a strong sense of community.
The School's small class sizes, individualized approach to education, and shared experiences through performances and trips contribute to the close-knit community. The tuition for attending The Adda Clevenger School is $34,417, with a 5% sibling discount available.
High Schools
17100 Superior Street, Northridge, CA 91325
Highland Hall offers a progressive and rigorous educational approach integrating the arts into all academic disciplines. The curriculum is designed to prepare students for college, with graduates being accepted into top schools and universities. The dedicated faculty values individual uniqueness and cultural diversity within a supportive learning environment.
The School believes fostering collaboration rather than competitiveness cultivates curiosity and a passion for learning. They aim to develop adaptable and imaginative problem solvers who can find purpose and meaning in their lives. The curriculum at Highland Hall engages students of varying abilities, encourages deep engagement with the subjects, and emphasizes experiential learning.
Highland Hall believes that a cognitively demanding and artistically integrated curriculum leads to academic excellence. The morning lessons focus on core subjects, allowing for in-depth exploration through lectures, discussions, writing assignments, and creative projects. Additional subjects such as English, math, world languages, music, art, and physical education are also incorporated.
The School values opportunities for community and interpersonal relationships. Each grade in the High School is supported by a Class Sponsor who helps foster social connections throughout the four years. Annual field trips build social bonds and promote mutual understanding among students.
Highland Hall cultivates a sense of social consciousness, activism, and inclusiveness in its high school environment. The School emphasizes students' interpretation and expression of what they have learned in class, a crucial aspect of Waldorf education. Balancing the challenges of academic life, music, drama, and art are integral components of the School's curriculum.
The Tuition Adjustment Program aims to make private education more affordable by aligning costs with a family's financial capabilities.
Notable Alumni
With its highly rigorous curriculum, Highland Hall produced some talented alumni. Here are a few of those individuals:
Frances Bean Cobain, Artist and Model
Mackenzie Phillips, Actress and Singer
Neal Moore, Writer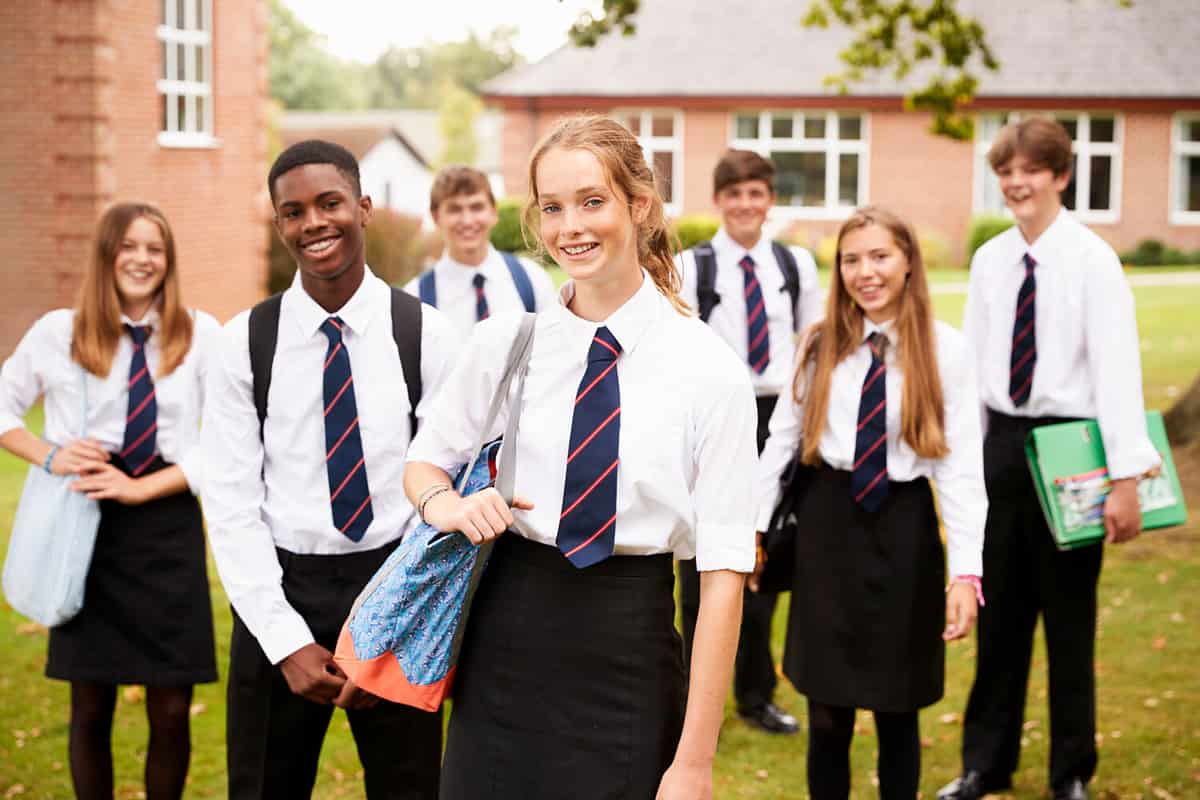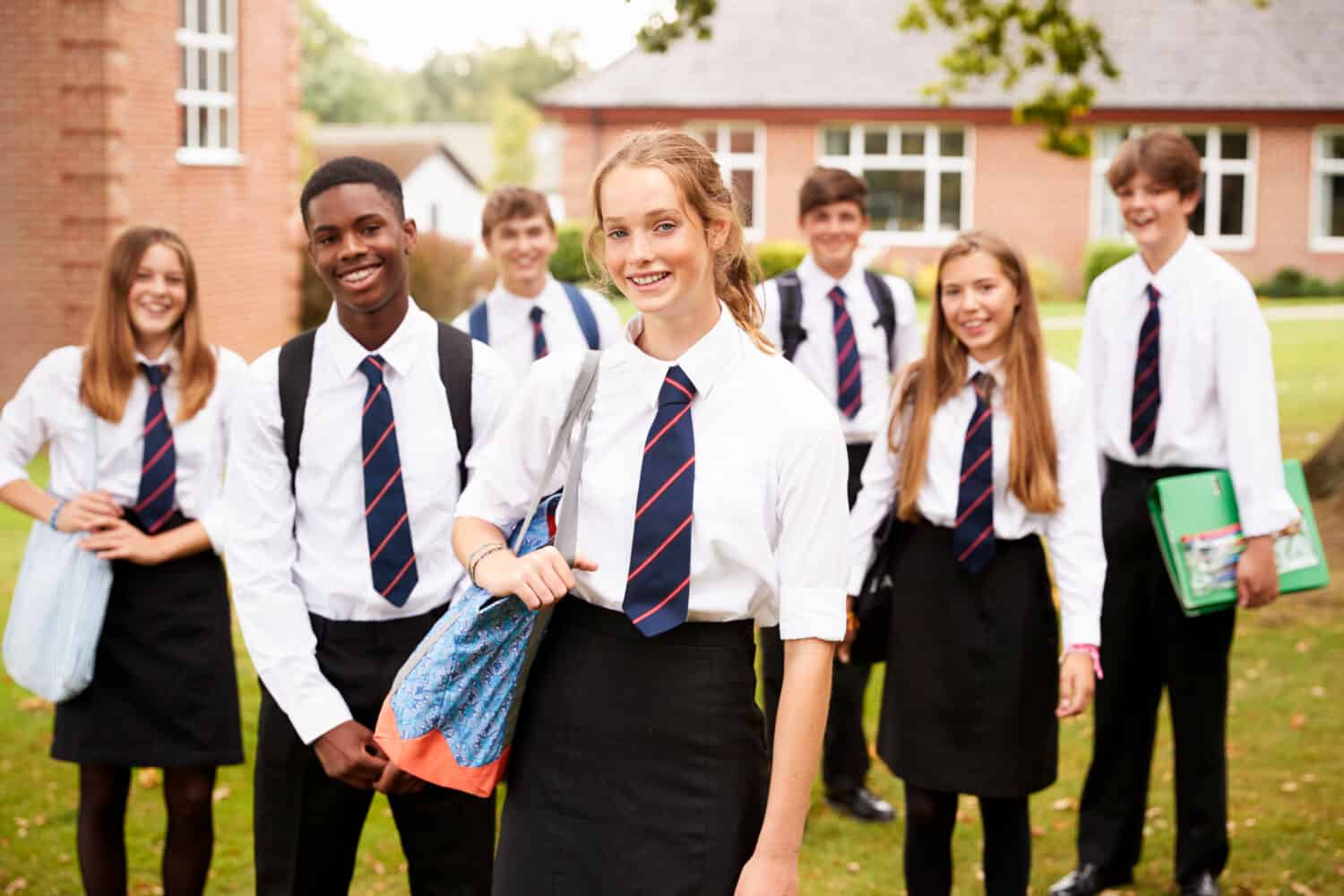 1175 W. Baseline Road Claremont, CA 91711
The Webb School of California's educational system promotes identifying and developing students' hidden abilities and resources while emphasizing the importance of following positive role models to navigate academic and personal challenges.
The school instills integrity and moral courage as its guiding principles. A significant contributing factor to the School's success throughout its forty-year history has been the transition from separate classes for ninth and tenth grades to inclusive classes for eleventh and twelfth grades, all within the same institution.
With a steadfast commitment to preparing for the future and the upcoming century, the Webb Schools strive to foster growth and expansion in ways that best support the Webb community.
Students nationwide are drawn to the vibrant campus community, characterized by a spirit of curiosity and free thinking. The School's need-based financial aid program ensures that tuition costs do not hinder students from receiving a Webb education.
Additionally, Webb offers extra financial aid to support the cost of extracurricular activities for students. Families are required to submit a new financial aid application each year, as the aid is renewable.
2100 Mt. Diablo Scenic Blvd, Danville, CA 94506
The Athenian Schools' academic curriculum is challenging and unique, combining analysis and creativity with active intellectual inquiry, interactive learning, and interdisciplinary studies. It provides students with the necessary skills to succeed academically in college and life. This approach makes the acquisition of knowledge enjoyable and authentic.
The School focuses on developing each student's attributes, aiming to cultivate integrated human beings with moral integrity, aesthetic sensitivity, and physical well-being. To become compassionate and responsible individuals who surpass their recognized potential, students in the Athenian community engage in open conversations, squarely addressing life's challenges. They foster an understanding of the interdependence of people, cultures, society, and the environment, respecting and appreciating the beauty and power of multiculturalism within diverse communities.
The School employs top professors on campus or in nearby Bay Area locations. These educators are enthusiastic about learning and expanding their knowledge, allowing them to make meaningful contributions wherever they go.
Athenian School uses a holistic approach to education, allowing students to foster a deeper awareness of themselves, nature, and society through rigorous hands-on learning across various disciplines. This results in students graduating well-prepared for college and as kind and responsible individuals who will continue to engage with the world as lifelong learners and contributors.
The Athenian Wilderness Experience, one of the School's notable activities, teaches students how to collaborate in cross-cultural teams, solve problems collectively, appreciate the environment, and develop self-awareness. Students also have the opportunity to participate in foreign exchange programs at other Round Square Schools for 7 to 10 weeks.
Regarding tuition, the middle and upper school fees at Athenian range from $42,520 to $43,520, respectively. Additionally, the School offers boarding accommodations, which require an additional payment of $82,015.
McComb Mendocino Campus 536 E. Mendocino Street, Altadena, CA 91001
The Waldorf High School timetable ensures a healthy and refreshing balance of academic, creative, physical, and social activities. The day includes introductory lectures, skill development, and art classes.
Following the introductory courses, the academic skills sessions allow students to apply and practice the skills necessary for comprehending the conceptual foundations introduced in the lectures.
The third period of the day is dedicated to refined, applied, and performing arts, physical education, and social community-building activities.
Waldorf School is committed to the belief that a rigorous and demanding education should not solely focus on standardized tests. The School encourages students to explore and master various disciplines in a manner that challenges their thinking, enlivens, and provides them with a sense of purpose. Waldorf School offers a student-centered, college and life-preparatory education. The School is committed to the principle that a comprehensive and preferred education should not solely revolve around standardized tests.
Waldorf school graduates possess the capacity to tackle obstacles through creativity, actively pursue their objectives, demonstrate moral behavior, and maintain a lifelong thirst for knowledge, their community, and the broader world. At Waldorf High School, students cultivate independent and innovative thinking skills while effectively engaging with their peers.
The determination of tuition affordability for families is conducted fairly and equitably by the School using the School and Student Services, which are based on financial needs. The application excludes costs such as the rental of musical instruments, after-school sports, the application fee, the enrollment fee, and unbudgeted field trips. It specifically applies to tuition.
The current tenure of scholarships at the School is one year, intending to support additional years and scholarships as they become available. The institution may distribute up to five scholarships among returning and new students.
Colleges/ Universities
450 Serra Mall, Stanford, CA 94305
Approximately 150 years ago, Stanford University was established with a robust communal purpose. The School's mission is to positively impact the world by advancing fundamental knowledge, fostering creativity, accelerating solutions, and preparing students for leadership and service.
At Stanford, students are equipped for leadership roles in a rapidly changing world. They also engage in both critical thinking and hands-on application of knowledge. The total cost varies depending on personal expenses and the specific campus attended.
The Tuition Stability Plan guarantees fixed tuition rates for up to six years. This includes system-wide tuition for non-residents, additional non-resident tuition, and student services fees covering areas such as student government, public transportation, and facility improvements. These fees remain unchanged regardless of the method of instructional delivery, and no reimbursement is provided if any classes are delivered remotely during the academic year.
Notable Alumni
As one of the top Ivy League schools, Stanford University has some impressive names who roamed its halls. Read on for a few of these top names:
Tiger Woods, Professional Golfer
Sundar Pichai, Head of Google
Reese Witherspoon, Actress
1200 East California Boulevard Pasadena, California 91125
Caltech, a renowned institution for science and engineering, attracts exceptional minds and utilizes cutting-edge technology to address significant societal issues and fundamental scientific challenges.
Caltech is located on a 124-acre campus in Pasadena, California, and is privately funded and independent. The School owns and operates prominent research facilities, such as the Seismological Laboratory and an international network of astronomical observatories.
A Caltech education is highly regarded for its rigorous coursework, close faculty relationships, and small class sizes. Regarding the academic environment, there is a lot of emphasis on interdisciplinary collaboration. The academic environment at Caltech emphasizes interdisciplinary collaboration, critical thinking, mutual support, and a deep understanding of fundamental concepts across various disciplines.
Caltech is committed to meeting students' demonstrated financial needs through grants, scholarships, student employment, and loans. The college guarantees that admitted students will receive financial assistance that covers their specific level of need. As the financial aid application and review process takes place annually, the amount of financial aid provided may vary based on individual circumstances.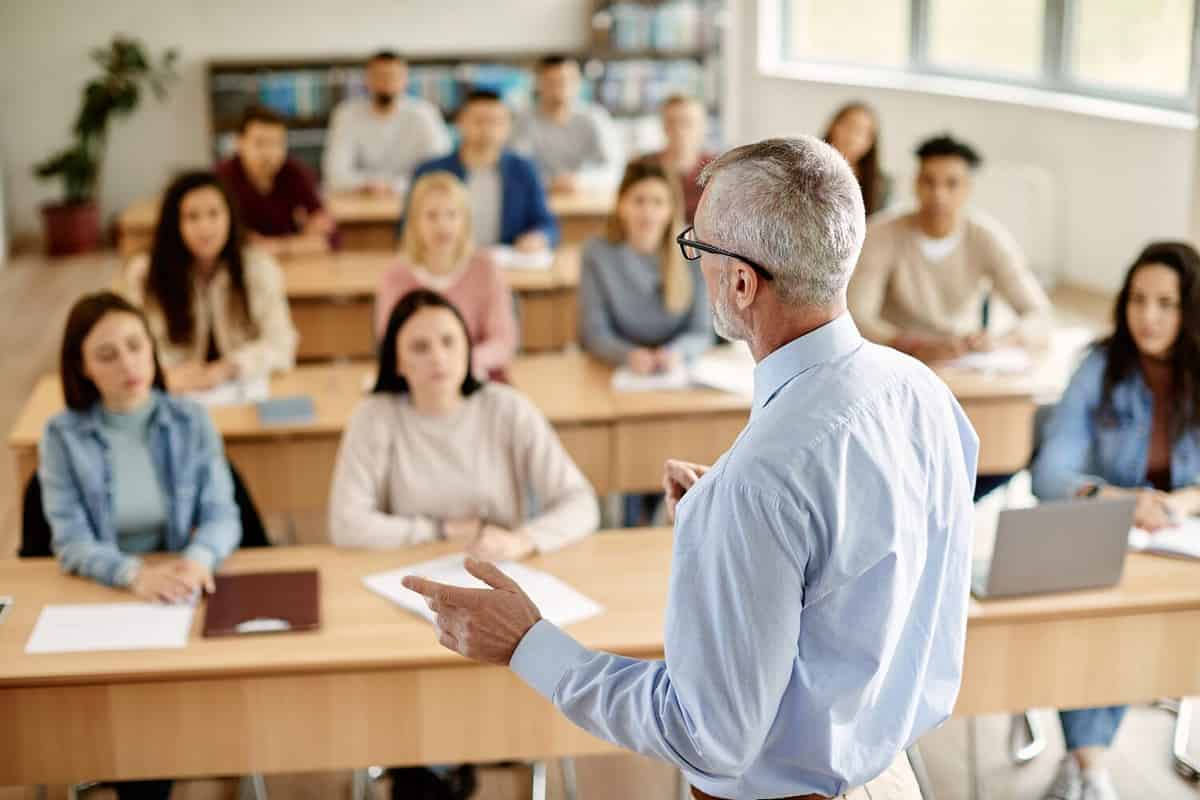 Conclusion
California has been at the forefront of educational innovation, embracing diverse teaching methods, curriculum reforms, and educational policies to meet the needs of its diverse population. The state continues to strive for educational excellence and equitable access to education for all students.
The image featured at the top of this post is ©Inside Creative House/Shutterstock.com.