From a demographic perspective, North Carolina holds the ninth position in terms of population among all states in the United States. Within its borders, a diverse range of educational institutions can be found, encompassing both public and private schools.
When evaluating the financial stability of a university, multiple factors are considered, including tuition fees, available resources, program offerings, and the compensation packages provided to faculty and staff members.
In this article, we'll look at some rich schools in North Carolina and how their financial muscle benefits the education of its students.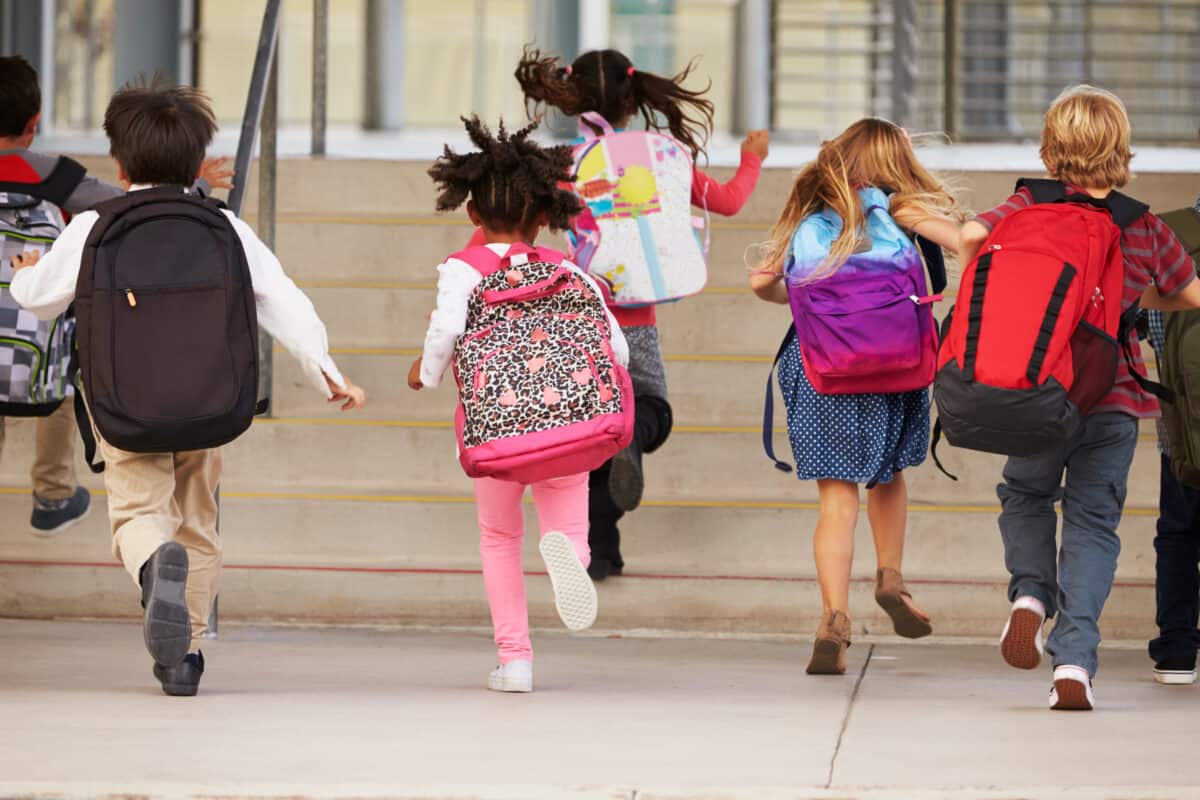 Elementary School
5225 77 Center Dr, Charlotte, NC 28217, USA
Established in 2000, Scholars Academy is an excellent public charter school operating as a nonprofit organization. It has a distinct purpose of catering to a specific group of children who often find themselves overlooked within the education system – those who demonstrate exceptional intellectual giftedness. These students, comprising only 2% of the population, come from diverse socio-economic backgrounds, cultures, and life experiences.
Failing to address the unique needs of highly gifted children adequately puts them at a heightened risk of facing social and emotional challenges compared to their peers. This results in academic underachievement, early disengagement from high school or college, and even potential regression in their educational journey. Research indicates that approximately 15% of the nation's youth in juvenile delinquency belong to the top 3% in intellectual capacity.
Scholars Academy takes pride in addressing the special requirements of highly gifted children in the community, aiming to unlock their full potential. By providing a supportive and tailored educational environment, the school strives to empower these students and help them thrive academically, socially, and emotionally.
160 Woodland Grove LaneChapel Hill, NC 27516
Wood Charter School prioritizes creating a supportive and engaging learning environment for students. They believe students thrive when they feel known and are encouraged to reach their full potential. The school combines rigorous academics with social and emotional learning, recognizing the importance of holistic education.
Benefiting from intimate class sizes, Wood Charter School cultivates an environment that inspires students to embrace challenges, embark on explorations, and cultivate a profound self-awareness alongside their academic pursuits. The school holds a deep sense of pride in its committed and highly skilled educators who forge strong connections with the families of each student. These teachers collaborate with their elementary counterparts, fostering camaraderie and mentorship relationships with middle and high school students, as the school follows a comprehensive K-12 model.
Wood Charter School utilizes hands-on and STEM projects to enhance learning and provide meaningful educational experiences. The teachers are committed to their professional growth and continuously strive to evolve as educators.
What sets Wood Charter School apart is the emphasis on exceptional instruction, meaningful relationships, and a sense of responsibility within the elementary community. The school values the involvement of parents, who are actively present in the school's daily activities. The curriculum combines Core Knowledge and Common Core standards, allowing students to delve into rich content across various subjects. The focus is on developing critical thinking skills, nurturing curiosity, excelling in mathematics, appreciating literature, honing writing abilities, and fostering values of truth and kindness.
Teachers at Wood Charter School are skilled at tailoring lessons to cater to its students' individual needs, whether they require additional support or have advanced abilities, or not. The school community strives for every student to be their best self and encourages personal growth and development. The sense of belonging and support creates a close-knit Woods family within the school.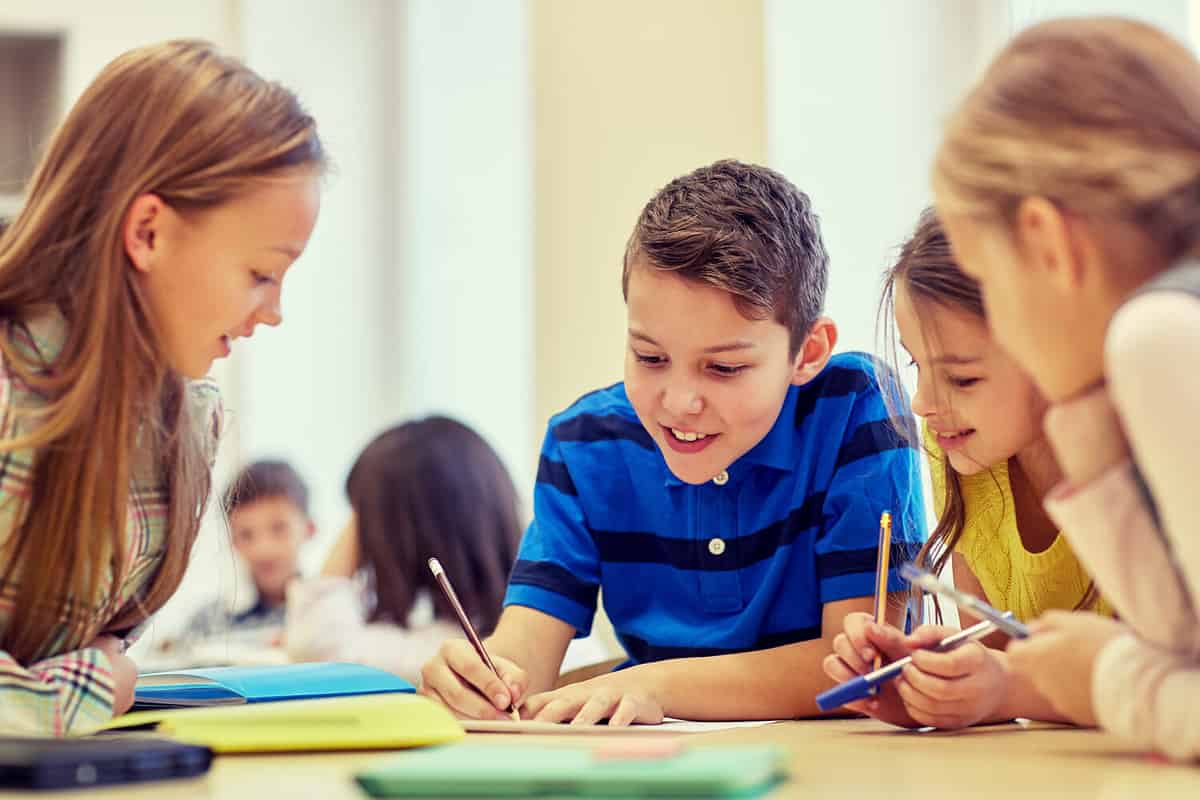 Middle School
212 Boyce Road Charlotte, NC 28211
Charlotte Prep fosters the empowerment of children as they shape their narratives through a unique academic approach, a deliberately small student body, and a supportive community.
Adopting a PreK-8 educational structure, Charlotte Prep embraces a time-honored and research-supported model that values and celebrates each developmental stage, from early childhood to middle school. This approach recognizes and cultivates the inherent opportunities for learning and personal growth at every age. At Charlotte Prep, students can be children for a little longer, free from the pressures typically associated with high school. They are encouraged to wholeheartedly embrace the simple pleasures of friendship, exploration, and play.
Charlotte Prep offers excellent early chances through this strategy. Fifth graders are welcome to join the school's sporting teams so that younger kids can try out new sports and put true teamwork into practice. There are several possibilities for students to explore their interests, hone their talents, and serve society, including participating in student musicals, starting community service projects, and mentoring younger peers in the BUDEE program.
For grades K–8, the school offers Spanish as a foreign language. Students who concentrate on Spanish as a center subject in center school gain the confidence and language capability to flourish in secondary school Spanish. Each homeroom is served by the coordinated STEM (Science, Innovation, Designing, and Math) program. All students benefit from areas of strength from its sports programs, which offer balanced schooling.
Center school has a $25,000 educational cost and a $4,000 after-school program.
3200 Cliffdale Road, Fayetteville, NC 28303
With the aspiration to pay homage to the esteemed legacy of the original Fayetteville Academy, the enduring charter of Fayetteville Academy was established in 1970.
Dedicated to nurturing students toward their highest potential, Fayetteville Academy, an independent educational institution, offers exceptional academic opportunities, fine arts, and athletics opportunities. Within a warm and secure academic setting, the Academy emphasizes scholarship, integrity, leadership, and civic responsibility.
The institution fosters a deep affection for learning that transcends mere knowledge acquisition and a genuine commitment to upholding ethical and moral principles.
It prepares understudies to think imaginatively by showing them how to think instead of what to think. The Foundation enables its understudies to regard themselves and each other despite contrasting perspectives and misfortune despite nearby and worldwide reality.
The school develops future pioneers by giving understudies many initiatives that open doors and empowering them to create autonomous masterminds and draw in residents.
The Foundation makes rules and guidelines to ensure that everybody in the school's local area is dealt with decently, with deference, and with sympathy. The school is driven by the Head of the School and Seat of the Leading body of Legal administrators, with a staff of 65 and an understudied group of around 390. Fayetteville Foundation is pleased with its past while likewise maintaining the convictions of its unique pioneers and their obligation to give children first-rate schooling.
Center school students should pay between $18,245 and $18,970 in educational costs, incorporating course book and office costs. The school's affirmations, monetary guide, athletic, and other school-run programs are entirely led without separation based on race, variety, public or ethnic beginning, orientation, personality, or sexual direction.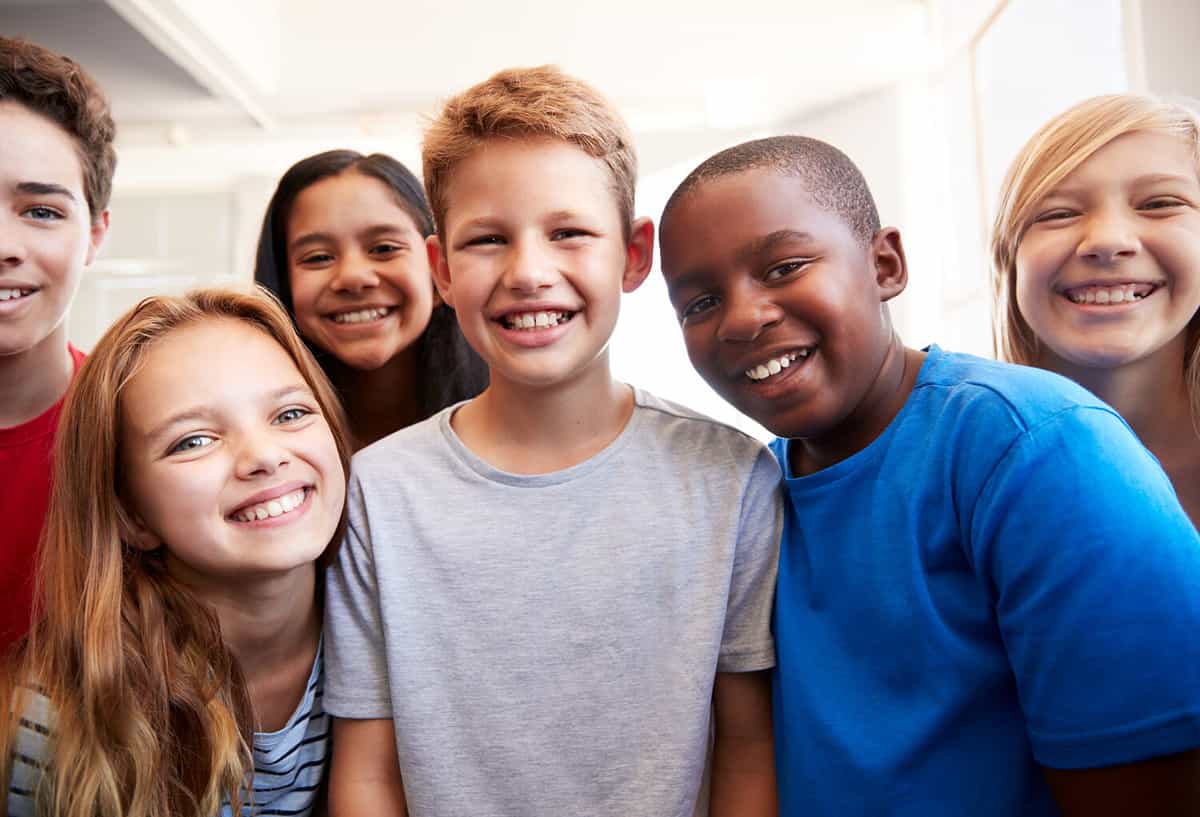 6201 Myrtle Grove Rd. Wilmington, NC 28409
The Wilmington Academy of Arts and Sciences provides a unique opportunity for families seeking an educational setting that goes beyond the limitations of high-stakes testing. With various experiential learning possibilities, the school values a more comprehensive approach to education.
Wilmington Academy is a prominent middle school in the region, dedicated to the education and holistic development of intellectually gifted and academically driven children. Their primary objective revolves around preparing students for success in high school and fostering their growth in higher education. The institution graduates possess the critical thinking skills necessary to thrive in contemporary society. The annual cost of tuition amounts to $12,600, accompanied by a non-refundable application fee of $200. Additionally, newly enrolled students must submit a non-refundable deposit of $1000.
An Annual Technology Fee is also levied as a one-time charge for each grade to sustain a robust and secure technological environment. This fee includes insurance for each student's electronic device provided by the school. This fee aims to ensure that the Wilmington Academy of Arts and Sciences can meet the technological needs of both students and teachers.
High School
1307 Glenwood Avenue, Raleigh, NC 27605
Raleigh Charter High School was established by a Board of Directors consisting of business professionals, experienced educators, and college academics. The nonprofit organization supporting the school was formed in the summer of 1998 by parents of eighth-grade students from The Magellan Charter School. These parents aimed to continue providing a safe, nurturing, and academically enriching education for their children while extending this opportunity to more students in the Raleigh area.
From 1999 to 2011, Raleigh Charter High School was located in the Historic Pilot Mill, a great complex of buildings behind Peace College. The 1910 Administration building, which had undergone extensive renovation, housed administrative offices and classrooms for various subjects such as biology, mathematics, English, social studies, languages, art, music, and theater. Adjacent to it was the 1894 Weaving building, which provided ten classrooms, including a chemistry lab, computer lab, and a newly constructed physics lab. In 2004, additional space was added to accommodate music classes.
The school prides itself on several distinctive features. Its small student body allows teachers to focus on instruction rather than managing large crowds. Engaged parents actively support the faculty and strongly emphasize the value of education for their children. Furthermore, Raleigh Charter High School emphasizes hands-on, experiential learning, allowing students to delve deeply into the North Carolina Standard Course of Study.
3601 Ridge Road Durham, NC 27705-5599
Durham Academy, originally known as Calvert Method School, underwent a name change in 1959 and began expanding. Its first high school graduating class was in 1975. The educational institution comprises four distinct divisions, each overseen by a division chief. These divisions encompass the Lower School (grades one through four), the Center School (grades five through eight), the Upper School (grades nine through twelve), and the Preschool. For kindergarten through grade 12 students facing significant learning challenges, personalized instruction is made available through the Hill Learning Center, which maintains an affiliation with Durham Academy.
Durham Academy remains steadfast in its commitment to giving all students an education that equips them with a purposeful and moral life. Placing a strong emphasis on intellectual growth, the school is dedicated to cultivating a climate conducive to intellectual engagement and advancement. Its academic curriculum is thoughtfully designed to foster the acquisition of knowledge, the cultivation of skills, critical thinking, intellectual curiosity, and profound comprehension.
In addition to the base tuition fee of $12,760, prospective students must cover additional expenses, including a $3,000 student capital charge, $700 for textbooks, $96 for exams, and $250 for enrollment in a tuition refund plan.
These additional charges contribute to the overall cost of attending Durham Academy.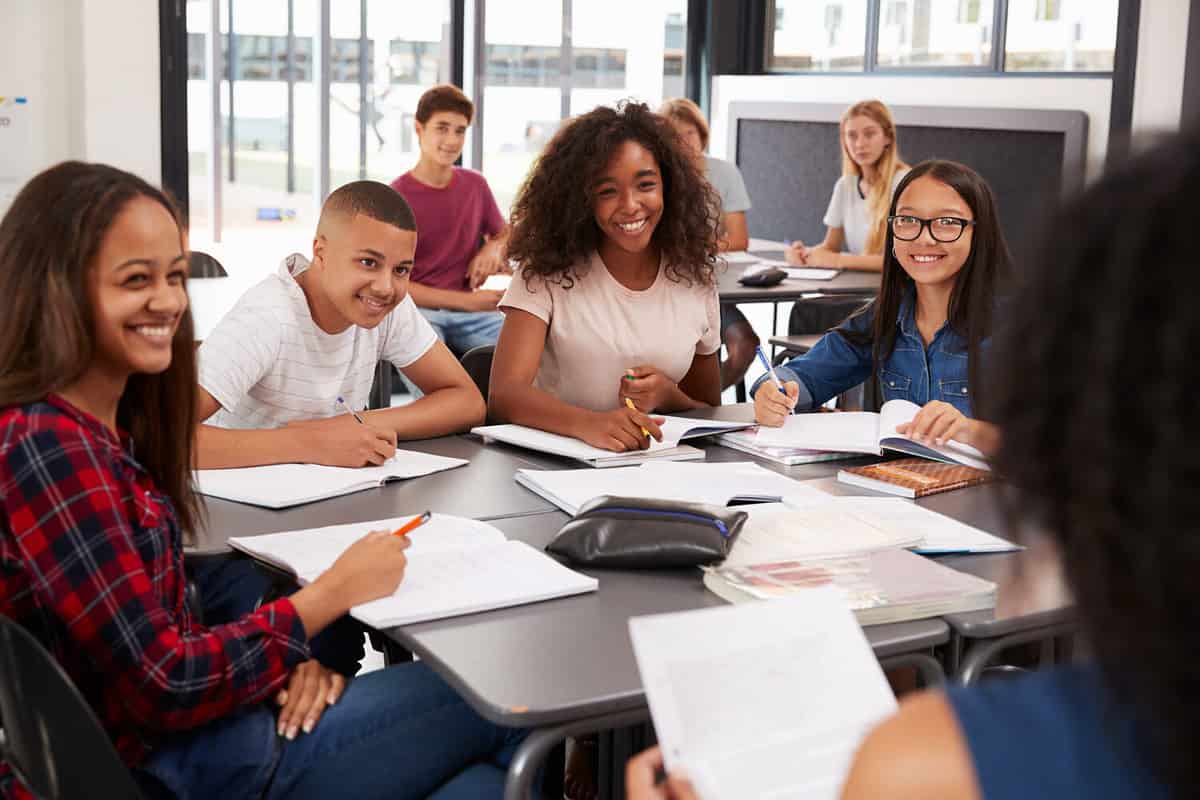 408 Andrews Chapel Road, Durham, NC 27703
The Montessori School of Raleigh offers a contemporary and thoughtful application of the Montessori philosophy for students from preschool through twelfth grade in the Triangle area.
At MSR, students engage in self-directed learning, exploring their unique interests and developing a deep understanding through an inclusive culture, interdisciplinary curriculum, and intentionally designed environments. Expert teachers, peers, and reflective practices guide them toward developing essential social, emotional, and academic skills, fostering intense focus, discernment, understanding, and maturity from an early age.
This comprehensive preparation equips students with fundamental cognitive, executive, and interpersonal abilities necessary for success in college and beyond, enabling them to become adaptable thinkers, confident speakers, and collaborative individuals.
The school's graduates embody a transformative mindset and exhibit a deep appreciation for their communities and the diverse talents of others. They possess the confidence and autonomy that stem from being architects of their learning and leading fulfilling lives. In Upper School, students undertake rigorous coursework, challenging assessments, extensive research and writing tasks, participate in sports, and engage in various language, art, and technology-related extracurricular activities. The emphasis on academic achievement is part of a holistic college and life preparation approach.
The Montessori method ensures that your child will be intellectually prepared for the demands of college and adulthood. The educational institution highly values the voyage of learning, emphasizing the significance of the journey and the ultimate accomplishments while embracing an educational model centered around students that transcends the boundaries of conventional classrooms.
In the upper school, students are encouraged to delve into their talents and aspirations, guaranteeing comprehensive readiness for collegiate pursuits. The academic program offers a wide spectrum of meticulously tailored courses that cater to the specific passions and interests of the students. Additionally, students have ample chances to participate in many student-led organizations. They can collaborate with esteemed faculty members during their junior or senior years to design personalized study opportunities.
7409 Falls of Neuse Road Raleigh, NC 27615
Ravenscroft School has a rich history dating back to 1862 when the parish school was established. Over the years, the school operated intermittently in different locations until 1937, when it welcomed 135 students and employed ten female faculty members. The school gradually expanded its grade levels and acquired 115 acres of land in 1968, leading to its re-chartering as an independent, non-sectarian institution. With the support of community leaders, Ravenscroft has evolved into one of the top independent Pre-K through 12th-grade schools in the southern United States.
At Ravenscroft, a passionate and experienced faculty delivers a challenging curriculum emphasizing collaboration, respect, personal accountability, moral leadership, and humor. The institution holds the learning journey in high regard, placing equal importance on the process and the ultimate achievements while embracing a student-centric approach that extends beyond the confines of traditional classrooms.
In the upper school, students are actively encouraged to explore their aptitudes and aspirations, ensuring thorough preparation for their collegiate endeavors. The academic curriculum presents diverse courses meticulously crafted to align with students' unique passions and interests. Moreover, students have abundant opportunities to engage in various student-led organizations. They can collaborate with faculty members to fashion self-directed study experiences in their junior or senior years.
Ravenscroft's advising program fosters community building and personal development, with faculty advisors guiding students through high school, providing curriculum lessons, course selection guidance, and informal mentoring. The school's four-year college counseling program equips students with the knowledge and confidence to make informed decisions about their future. The upper school tuition at Ravenscroft amounts to about $12,160.
University/College
2080 Duke University Road, Durham, NC 27708
Duke University, initially established as the Union Institute Academy exclusively for young men, traces its roots back to 1938 when it originated as a small school in Randolph County, North Carolina.
Throughout its history, Duke University has continuously broadened its scope of international programs and fostered substantial collaborations with fellow academic institutions, experiencing remarkable metamorphoses. The university provides undergraduate students with financial aid opportunities and valuable professional experiences.
Duke University offers financial assistance for over half of the enrolled undergraduate students, averaging around $46,000 per student. The tuition for undergraduate programs in 2023 is set at $62,688, and it is anticipated that incoming students in 2024 may face higher costs. In contrast, graduate students enrolled in 2023 have a tuition fee of $61,522, notably lower than expected for current students in 2024.
With a robust student population exceeding 17,000, the university assumes responsibility for providing housing accommodations to its diverse student body. The field of computer science emerges as the most lucrative area of study, with annual salaries surpassing $100,000 and compensation varying based on specialization. Moreover, Duke University operates an independent dining program, contributing to its overall revenue streams.
In terms of rankings, Duke University holds the top position among universities in North Carolina and ranks tenth nationwide.
Notable Alumni
Ranked as one of the top Ivy League schools in the nation, Duke University was has a reputation for having very noteworthy alumni. Here are just a few of those individuals:
Adam Silver, Commissioner of the NBA
Tim Cook, Chief Executive Officer of Apple
Ken Jeong, Actor and Comedian
1834 Wake Forest Road, Winston- Salem, NC 27109
Founded in 1834, Wake University is a prestigious private institution in Winston, North Carolina. Boasting an impressive student body of around 9,000 individuals, with over 5,000 dedicated to undergraduate studies, the university draws scholars from diverse regions and nations, fostering a vibrant and inclusive community.
With its expansive network of six distinct campuses, Wake University presents an extensive array of academic prospects, ensuring a rich tapestry of educational opportunities.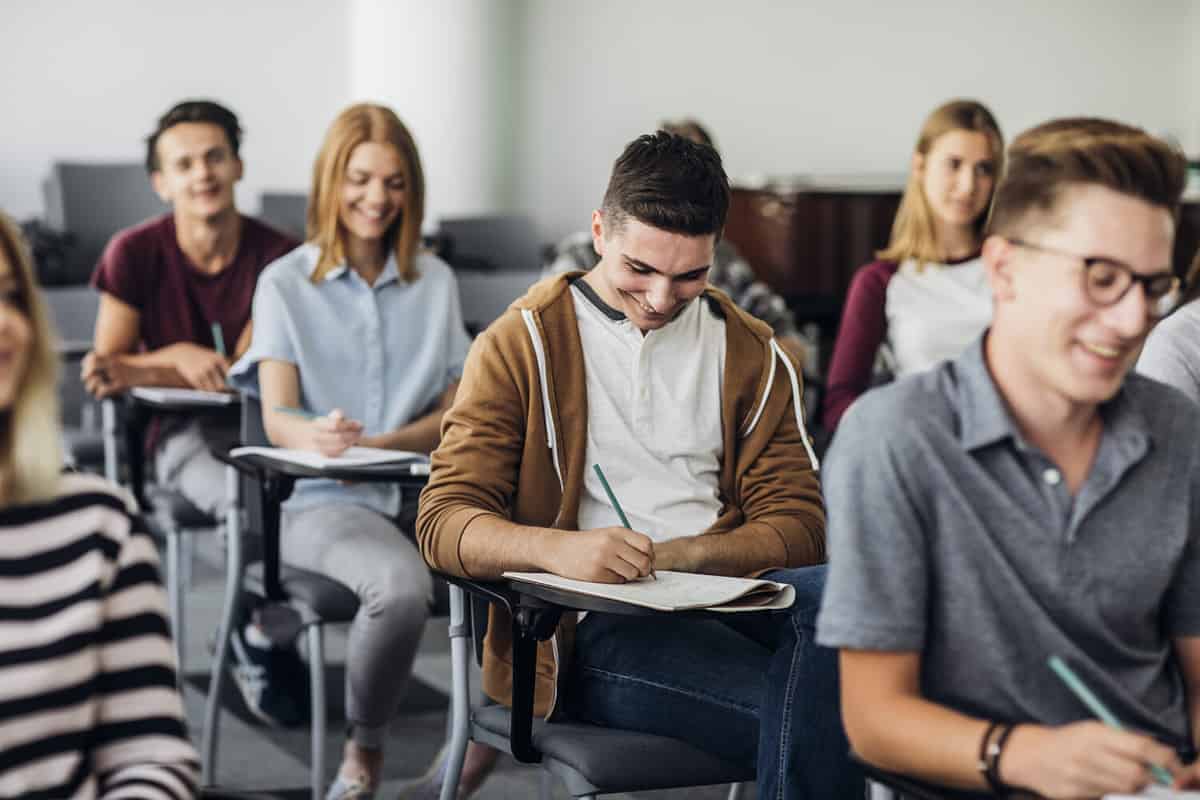 Students can choose from more than 45 majors, 60 minors, and various other programs across different disciplines. The university's educational offerings span from undergraduate to doctoral programs, emphasizing a strong focus on research activities.
For 2023, Wake University has established undergraduate tuition at $62,128, while graduate program applicants are expected to pay $39,328. The university is dedicated to assisting students through financial aid programs, with an average aid package totaling slightly above $46,000. Tuition costs are projected to increase from 2024 onwards. Wake University also generates additional revenue through exclusive online programs and operates a specific meal program catering to its students.
To accommodate its student body, Wake University uses its dormitory facilities. Among the university's programs, the Finance Program stands out with the highest compensation, averaging just over $70,000. In terms of rankings, Wake University holds the fourth position among universities in North Carolina and is nationally ranked at 59th place.
Notable Alumni
It's no surprise that this renowned university had quite a few familiar names that roamed its halls. Here are three of those talents that you may recognize:
Chris Paul, Professional Basketball Player
Carroll O'Connor, Actor
Arnold Palmer, Professional Golfer
Davidson, North Carolina 28035
Davidson College Is an esteemed institution known for its excellence in liberal arts education. The school is located in the town of Davidson, North Carolina. The college greatly emphasizes encouraging personal growth and equipping students with the skills they need for their endeavors. As a nonprofit establishment, The school is identified as a Baccalaureate College with a primary focus on arts and sciences. Its comprehensive four-year program is categorized as a Baccalaureate College primarily focusing on Arts and Sciences.
In the academic year of 2023, the projected tuition for undergraduate programs at Davidson College is estimated to be $57,340, with expectations of a subsequent increase in the coming year. It is noted that approximately 70% of enrolled students receive financial assistance, with an average help package amounting to $45,000.
Davidson College does not provide online courses but offers exceptional programs that enable students to complete a part of their degree while engaging in overseas study experiences. The college offers housing options for students. Additionally, it has implemented a distinct lunch program, which generates additional revenue. In terms of rankings, Davidson College ranks fifth among North Carolina colleges and twenty-first among liberal arts colleges nationwide.
Notable Alumni
Davidson College has some particularly noteworthy names that walked its halls. While there are many, we're revealing just a few of those individuals:
Stephen Curry, Professional Basketball Player
Woodrow Wilson, 28th President of the United States
Patricia Cornwell, Author
The image featured at the top of this post is ©Evgeny Atamanenko/Shutterstock.com.