Potato bread vs. white bread is a well-known rivalry across the bread-loving community even though these two options seem very similar. So, what's the difference? These two are easily distinguished by the type of flour used to make them. Potato bread is made out of potato flour and white bread is made of wheat flour.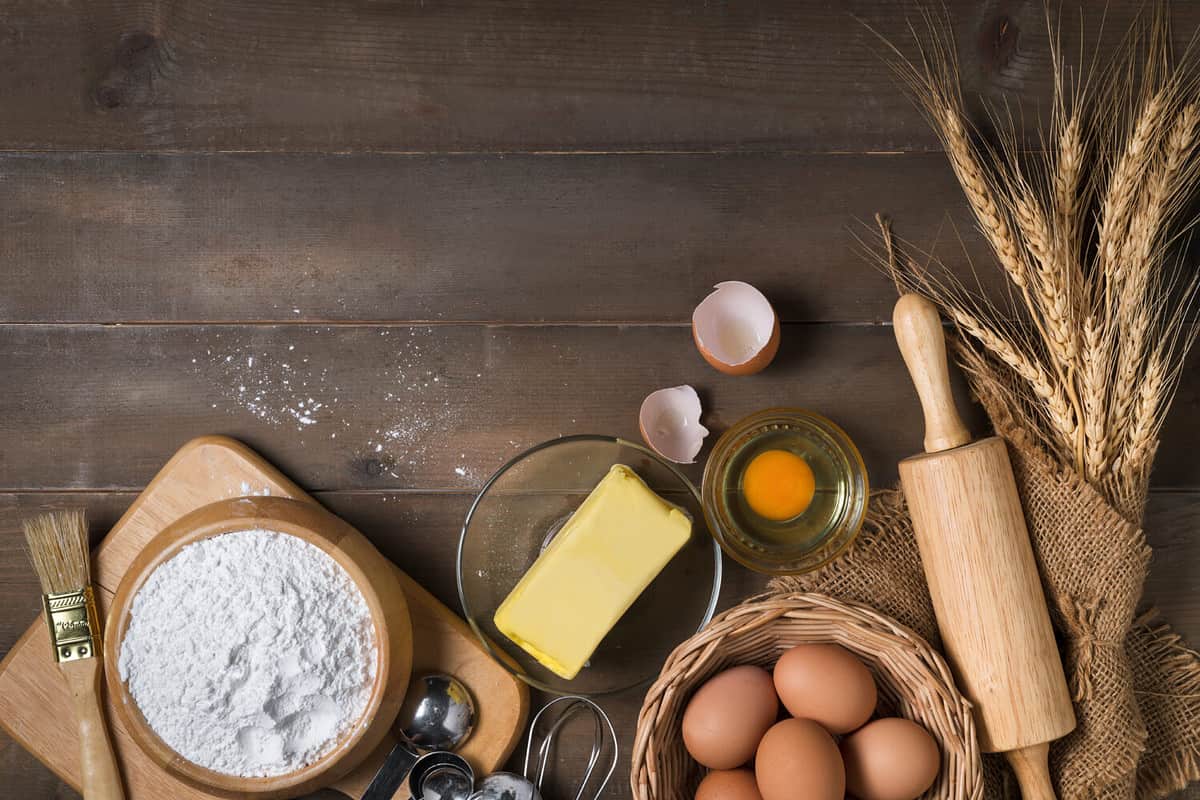 Potato Bread vs. White Bread: Ingredients
Although the main difference between potato bread and white bread is the type of flour used, potato bread does still contain wheat flour. It is just a portion of wheat flour that is replaced with potato flour to make potato bread, and each recipe has a different ratio of potato flour and wheat flour. There are also some recipes where mashed potatoes are used in the ingredients to make potato bread!
All the other ingredients when it comes to making bread are the same; yeast, sugar, salt, and oil. So, if you're looking to home-make one of these loaves of bread, just pick your choice of flour to get the results you're looking for.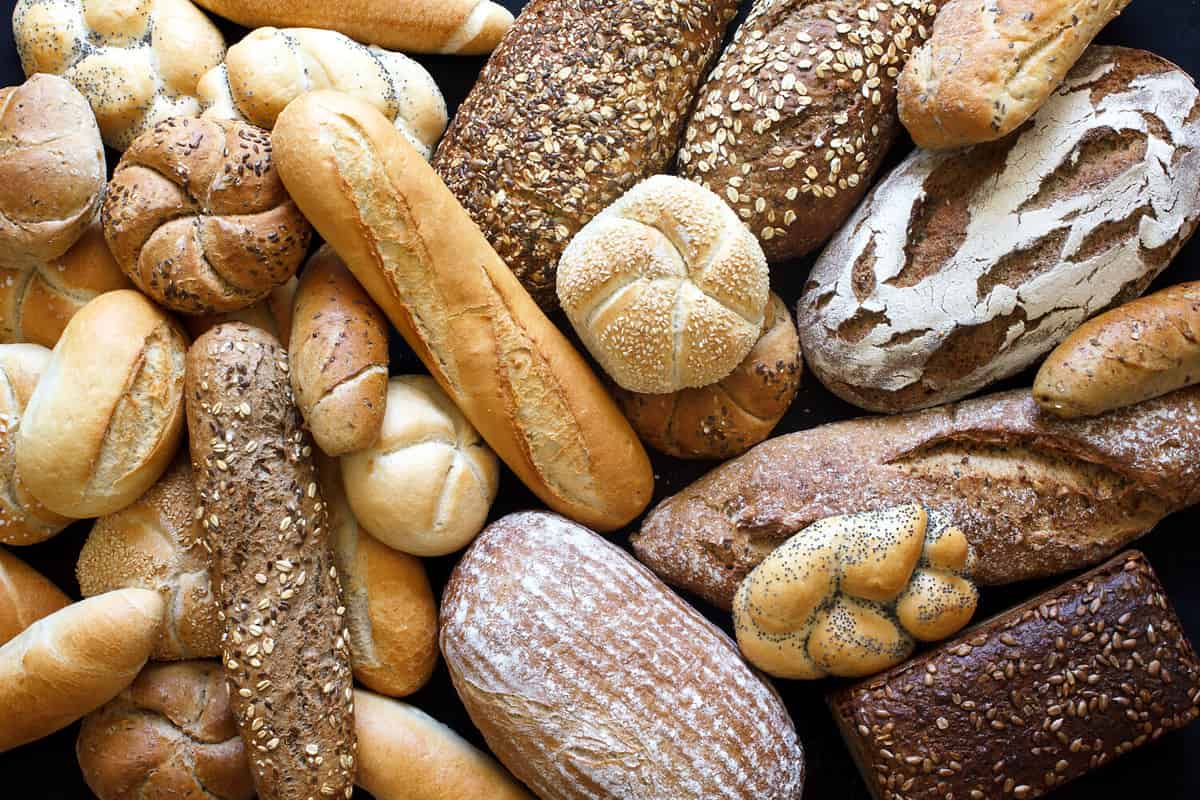 Potato Bread vs. White Bread: Taste and Texture
Because the only difference in these breads is the type of flour, the texture is very similar. Both of these breads are soft and airy with a typical fluffy bread texture. The dough is prepped and cooked the same way so there isn't a huge difference when it comes to how these two turn out. Sometimes, you can find a difference in the texture of the potato bread if it's made with unleavened dough, meaning made without yeast. But even when prepared this way, the difference between the two is not far off.
Although the texture is similar, most people notice a difference in these breads when it comes to their taste. White bread is known to be more neutral, making it a versatile bread to use in many different ways. Potato bread on the other hand is known to have a slightly sweeter flavor due to the potato flour used in the recipe. It can sometimes have double the amount of sugar content compared to white bread.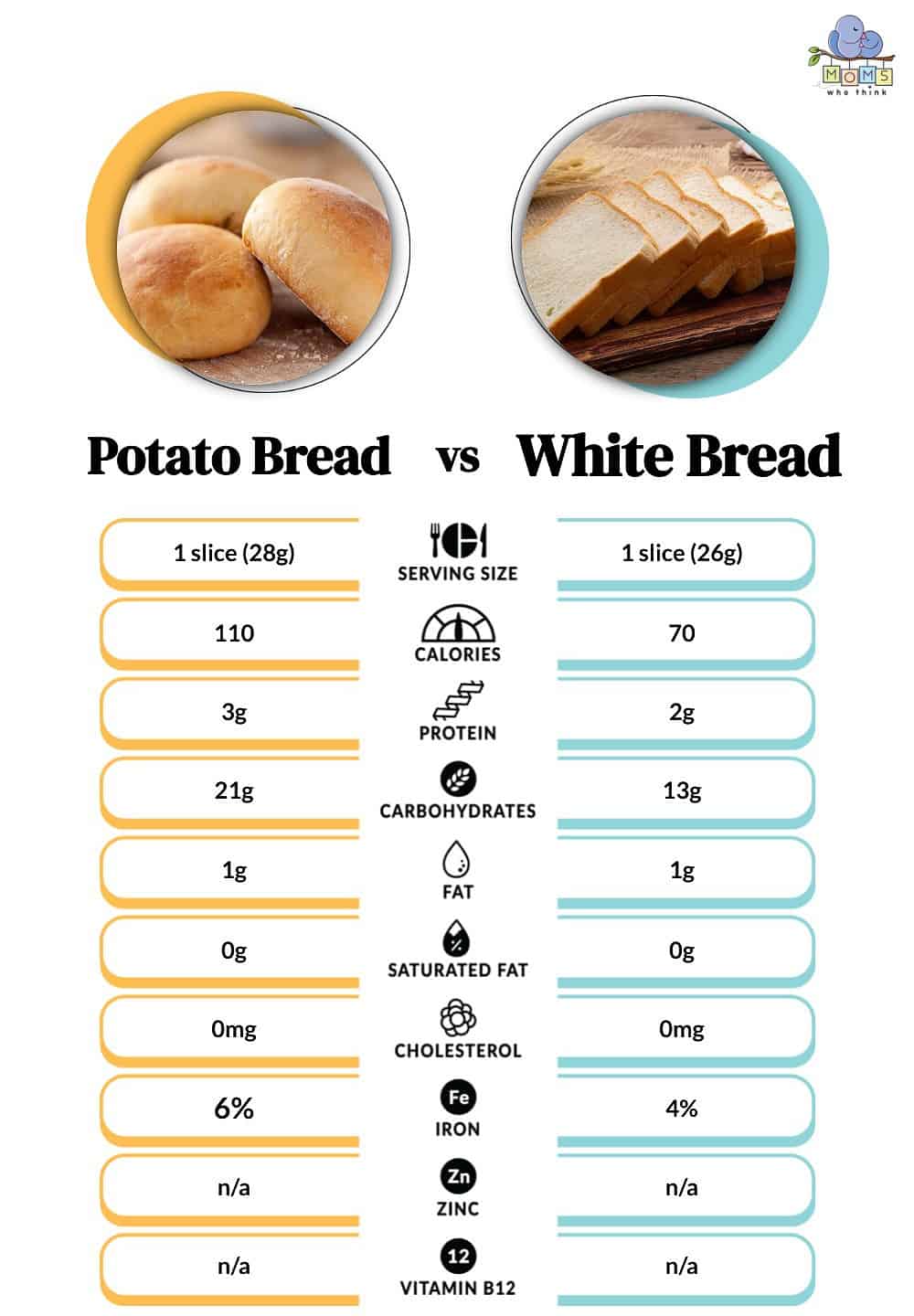 Potato Bread vs. White Bread: Nutrition
Because the sugar content is higher in potato bread, white bread is the better option if you're looking to be calorie conscious. There are also some other key differences nutritionally between these breads that might help you decide which you'd like to make or purchase.
Fiber
Although bread is not a primary source of fiber, potato bread can have about triple the amount of fiber content compared to white bread. White bread is known to have less fiber because the flour is sifted to remove the bran and germ from the grain. Potato bread has more fiber because potatoes naturally contain a decent amount of fiber.
Protein
Similar to the fiber content, bread is not a good option to try and get your main protein intake. But, it does contain a few grams per slice. Potato bread has 3 grams of protein and white bread has 2 grams of protein per slice. This difference is only enough to impact your decision between bread if you're consuming a larger quantity.
Gluten
There is a misconception that potato bread is an option for those who can't eat gluten. Although there are some instances where this is true, most mass-produced potato bread is not gluten-free because only a portion of the flour used in the bread is potato flour. To be gluten-free, the potato bread has to only use potato flour. So, before you think the potato bread at the store is a safe gluten-free option, take a deeper look into the ingredients first.
Glycemic Index
Both potato and white bread have a high glycemic index, but potato bread has a lower index than white bread. Glycemic index is a system that rates foods for containing carbohydrates and how they affect blood sugar. So, the lower the index, the lower its ability is to spike your blood sugar. White bread scores 70 while potato bread lands between 61-67 on the glycemic index scale.
Minerals
Along with having more fiber and protein, potato bread also has more minerals including calcium, iron, and potassium. So overall, potato bread has more nutritional value than white bread. It can be a better option for you and your family if you're not concerned about calorie or sugar intake.
Conclusion and Our Favorite Bread Recipes
Both white bread and potato bread are excellent choices for all sorts of culinary delights, from sandwiches to toast. Remember that the main difference between these two breads is their use of flour; potato bread uses some potato flour, while white bread uses only wheat flour. The use of potato flour gives potato bread a slightly sweeter taste, while white bread has its signature neutrality when it comes to flavor. Potato bread is higher in calories and carbs, so keep that in mind if you're dieting! Before you leave, make sure you check out our favorite bread recipes at the link below.
Use white bread in this delicious old-fashioned bread stuffing:
Print
Old-Fashioned White Bread Stuffing
---
3

–

4

loaves of white bread (or

5

if you like leftovers)
Water
Chicken broth
Insides of the turkey

2

bunches of celery

1

or

2

onions

2 Tablespoons

butter

1/2 teaspoon

sage
Oysters (optional)
Mushrooms (optional)
---
Instructions
The night before you want to eat the stuffing, break the bread into small pieces (about 1 inch squares) into 2 huge bowls or pots. Let the bread sit overnight to dry out.
The next day, after you remove the insides of turkey, boil them in water in ⅔ quart sauce pan until cooked (about 20-30 minutes). Remove insides for later use or discard. Keep water and put aside.
Preheat oven to 350° F.
Chop onion and celery and place into food processor until minced.
Melt 2-3 Tablespoons of butter in large saucepan.
Sauté onion and celery until heated through. Do not brown! (Sauté mushrooms also at this time if wanted). Depending on how much stuffing you want and how much celery and onion you've chopped, you may have to sauté the onion and celery in two parts.
Once cooked, pour the onion/celery mixture directly over the dried out bread.
Pour ½ teaspoon sage over bread/onion/celery mixture.
Then take your reserved water and pour slowly over bread. The bread will shrink as you do this.
Be careful not to pour too much water in.
Mixture thoroughly and smell/taste for perfect stuffing.
If you need more liquid, open a can of chicken broth and pour over bread. If you need more spice, add more sage.
If you are using oysters, add them now.
Once stuffing is of a consistency that it will stick together and does not look too dry, do not add more liquid.
Either stuff in turkey to be baked in oven, or put in 9 x 13 pan. If using oysters, it is recommended that you bake the stuffing in a pan so as to ensure the oysters will be cooked through.
Bake in 350° oven for 45 minutes to an hour. You want the stuffing to have a nice brown crust on top.