Think about your typical shopping trip for pantry items. You know exactly which cereals you will pick every time, right? And, if you're like most people, wheat and rice will never miss on your shopping list. Indeed, both are a staple in many parts of the world, often as part of the main meal or delicious delights like pastries.
With every serving comes different benefits in terms of nutrient content. Both are high in calories, but wheat has more protein, dietary fiber, and carbohydrates than rice.
What is Wheat?
Here's an interesting fact about wheat that many people may not know. It's actually a type of grass belonging to the genus Triticum. The earliest cultivation of wheat as a food source could be as far back as 10,000 years in the Fertile Crescent. If you can trace modern-day Syria, Iraq, and Turkey on a map, they all fall under the Crescent or what we now call the Near East.
You have most likely consumed wheat in your choice of delectable pastries and bread. The same applies to meal favorites like pasta.
What is Rice?
Rice is a seed that grows from the grass species Oryza Sativa or the African variant O. glaberrima. Can you imagine half the world's population consumes rice? Some will eat it with other main dishes such as vegetables and meat. Gluten-free rice flour is also an excellent wheat substitute.
The earliest records of rice show that it may have its roots in China around 7000 to 5000 BCE. Today, about 90% of global rice production happens in China, Indonesia, Bangladesh, and India.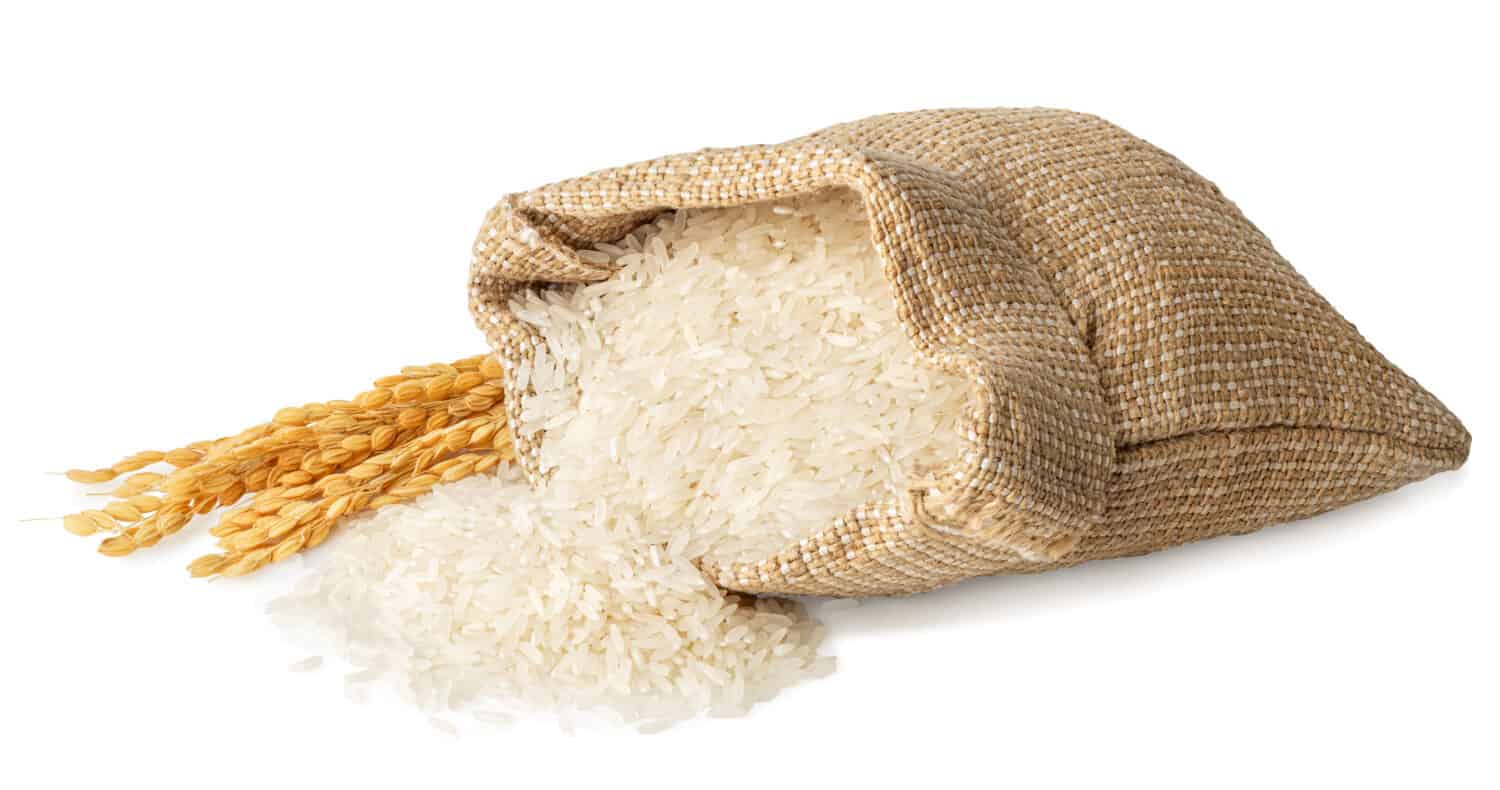 Wheat vs. Rice: What Is the Difference
There are some significant differences between wheat and rice.
Nutritional Value of Wheat and Rice
While both are excellent sources of calories, wheat ranks higher in its offering. Wheat grains are jam-packed with all the good stuff for our bodies. A serving fills you with a high concentration of carbohydrates, dietary fiber, and proteins. But, there's one pesky downside. Wheat grain has gluten in it. So, keep away from it, if you're gluten-intolerant.
We can summarize the nutritional offering as per the table below.
| | | |
| --- | --- | --- |
| | White Rice | Wheat |
| Calories | 204 | 299 |
| Carbohydrates | 44.5g | 62g |
| Proteins | 4.2 g | 11 g |
| Fat | 0.4 g | 2.4 g |
| Fiber | 0.6 g | 12 g |
| Iron | 1.9 mg | 2.5 mg |
| Thiamin (vitamin B1) | 0.2 mg | 0.4 mg |
| Niacin )vitamin B3 | 2.6 mg | 3.4 mg |
| Other nutrients | Vitamins B2, B5 and B6, E and folate | Vitamins B2, B5 and B6, and folate |
Table showing the nutritional value of one cup of cooked rice vs. wheat.
Wheat vs. Rice Dietary Implications
Choose between rice and wheat depending on your dietary needs or restrictions.
Gluten: Wheat is a no-no if you have digestive issues such as celiac or gluten sensitivity. Go for rice or one of the options we'll share later in this illuminating article.
Fiber Content: Fiber is excellent for proper digestion, lowering cholesterol levels, and promoting feelings of fullness. Have you been packing up on your fiber intake? If not, start today. Give a wide berth to diseases like diabetes or heart disease and certain types of cancers by switching to wheat. So, what if you can't do without your rice serving? Well, how about trying brown rice, which is nutritionally better than white rice? Brown rice still has bran or the outer covering. Thus you get tasty dietary fiber, lots of B vitamins, magnesium, iron, and more.
Protein content: Are you a vegan who depends on plants only for nutrients? Well, get your protein boost and more from wheat.
Glycemic index: Give your diabetes a kick to the curb by avoiding rice, which has a higher glycemic index.
Wheat vs. Rice Taste and Texture
The taste and texture of rice and wheat depend on the preparation methods.
Rice has a mild or neutral taste, thus making it an excellent accompaniment to main dishes. However, brown rice varieties tend to have an earthy, more distinct flavor.
Some people would describe the taste of wheat as nutty or mildly sweet. Whole wheat varieties may have infusions of grassy flavors in them.
How you cook your rice will determine the final texture. It could come out chewy, sticky, or perfectly fluffy and light. Wheat is denser, with a kind of gritty or chewy texture.
Wheat vs. Rice Appearance
It's easy to distinguish rice and wheat with a simple look. Wheat grains are oblong, with the bran or outer grain layer taking on a brown or reddish hue. When ground, the result is a tan or light beige flour which lends a tan or light brown color to the wheat products like pasta or bread.
Rice grains are small with rounded bodies. It comes in various colors, including red, black, white, brown, and purple. The final product is the inner kernel, thus requiring the removal of the outer husk during processing. When cooked, rice is soft and slightly translucent. Please note the darker varieties will retain their natural color.
Wheat vs. Rice Preparation
You'll typically buy wheat flour as a critical ingredient for baked goods or pastries. Making a dough involves adding ingredients such as sugar, yeast, water, and salt to the wheat.
Do you want to give your salads or pilaf a new spin, thus taking them to the next level? Well, adding some grains, which you must simmer till tender, will do the trick.
The third option is to buy wheat products like couscous, pasta, or bulgur. Such come ready, and preparation methods will depend on your chosen recipe.
The first step in rice preparation includes boiling or steaming. You can make it plain or include your preferred seasoning. The type of rice you buy will determine how long you cook it. Short-grain rice typically cooks for a shorter time than long-grain rice. Brown rice takes longer to cook. Rice is super delicious, with vegetables, meat, stir-fries, rice pudding, or sushi.
Best Substitutes for Rice
Rice may be a delicious and easy-to-prepare accompaniment. But sometimes, you want to spice meals up with an ingredient change. Check out the following rice substitutes.
Quinoa
Quinoa is delicious and packed with fiber and protein. The light, fluffy texture and flavor are similar to rice. Indeed so is the preparation method and how to serve and enjoy it.
Cauliflower Rice
Are you still searching for an excellent rice substitute? Go ahead and give cauliflower rice a try. Preparation methods include using butter or oil. Now go ahead and enjoy it as an accompaniment or in different ways like stir-fries, fried rice, and pilaf.
Couscous
Couscous is a granular pasta from durum wheat. The light, fluffy texture and mild taste resemble what you get from rice. Preparation requires soaking it in hot broth or water.
Bulgur
Bulgur is a whole grain from cracked wheat kernels that go through drying and steaming. Simply simmer it and serve it with your favorite dishes.
Millet
The gluten-free millet packs a delightfully sweet flavor. Simply boil it in water and use it as part of your meals.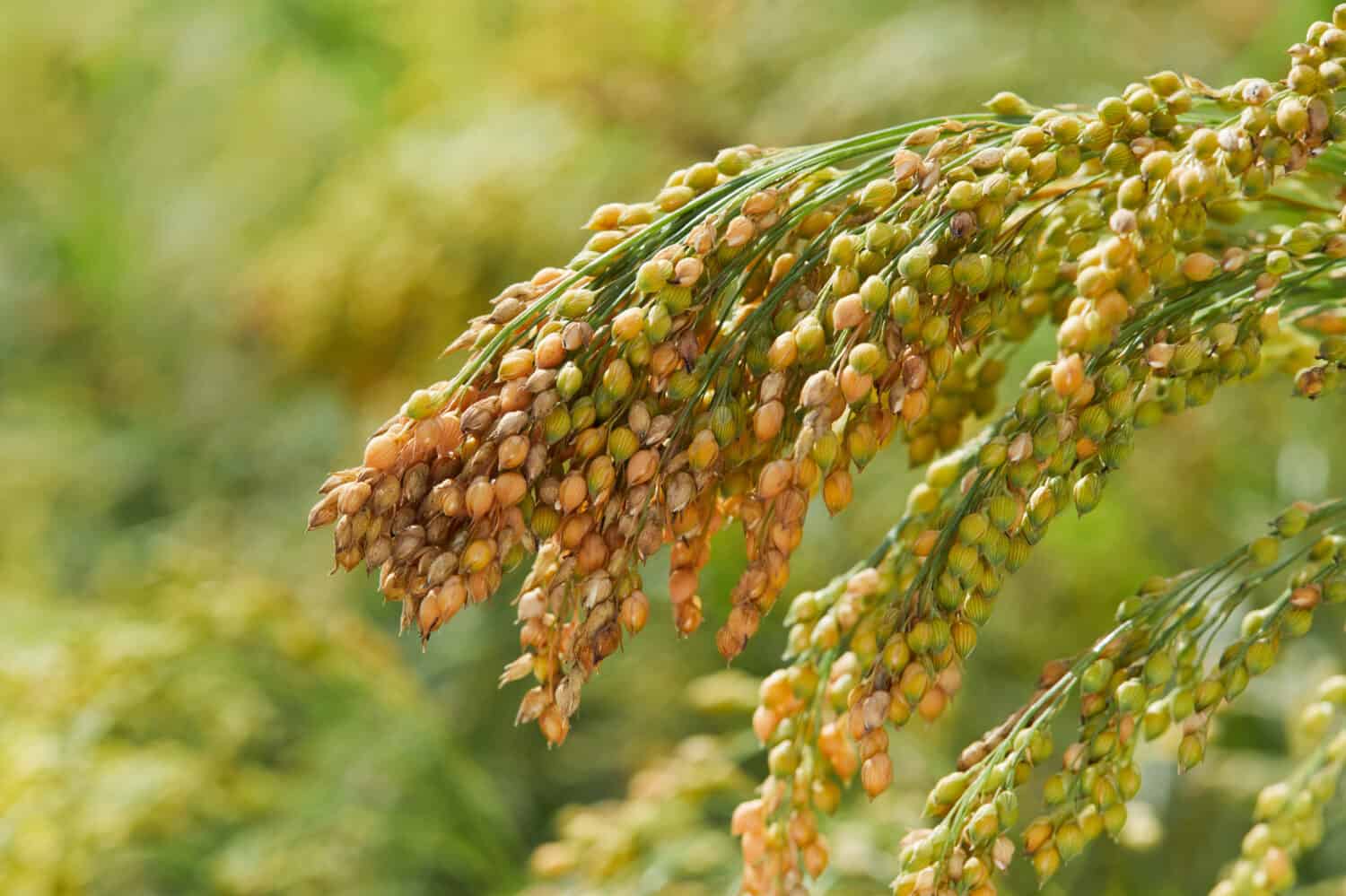 Wheat Substitutes
If your dietary needs don't allow wheat consumption, substitute it with the following.
Rice Flour
Rice flour is gluten-free and an excellent wheat substitute. Use it to whip up your favorite pancake, cookie, or cake barter.
Almond Flour
Almond flour comes from ground almonds and is another popular gluten-free wheat flour alternative. Your muffins, bread, or pastries have never tasted so good.
Coconut Flour
What is there to love about coconut flour? Off the top of our heads, it's gluten-free, high in fiber, and low in carbs. Let the coconut-infused flavor give new life to your muffin, bread, and cake recipes.
Quinoa Flour
Quinoa flour is fiber and protein-packed. See how much you and your family will love the muffins, pancakes, and bread with this substitute.
Buckwheat Flour
Buckwheat flour is delicious and digestive-friendly since it is gluten-free. Your noodles, waffles, and pancakes will never taste the same.
Rice and Wheat Recipes You Need To Try
Ready for some delicious, easy-to-prepare rice recipes? Here are some easy yet so yummy ones to give a try. 
Print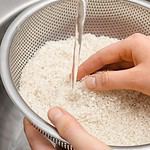 Shrimp and Rice Florentine
---
Author:

Yield:

2

entrees, each entrée serves 4

1

x
1 (5 ounce) package yellow saffron rice
1 cup onion, chopped
1 teaspoon minced garlic
1½ pounds medium shrimp, peeled
1 (10¾ ounce) can reduced-fat cream of mushroom soup
1 cup shredded, reduced-fat Monterey Jack cheese
⅓ cup dry sherry
2 cups cooked long grain rice
1 (8 ounce) can sliced water chestnuts, drained
1 (10 ounce) package frozen chopped spinach, cooked and drained
2 tablespoons grated Parmesan cheese, divided
Salt and pepper to taste
Supplies needed:
Two 8×8 foil pans
---
Instructions
1. Preheat oven to 350°F and spray 2 foil pans with nonstick cooking spray.
2. Cook the yellow rice according to package directions; omitting any oil and salt.
3. In a large nonstick skillet coated with nonstick cooking spray, sauté the onions, garlic, and shrimp until the shrimp is done and the onion is tender, about 6 to 8 minutes.
4. Stir in the mushroom soup, Monterey Jack, and sherry, heating until the soup is warm.  
5. Add the yellow rice, long grain rice, water chestnuts, spinach, Parmesan, and salt and pepper, mixing well.
6. Pour into prepared pans.
7. To prepare now: bake, covered, for 30 minutes or until thoroughly heated.
Nutrition
Serving Size:

Per serving

Calories:

286

Sodium:

718mg

Fat:

5g

Carbohydrates:

35g

Fiber:

3g

Protein:

23g

Cholesterol:

136mg
Wheat or Flour; The Choice is Yours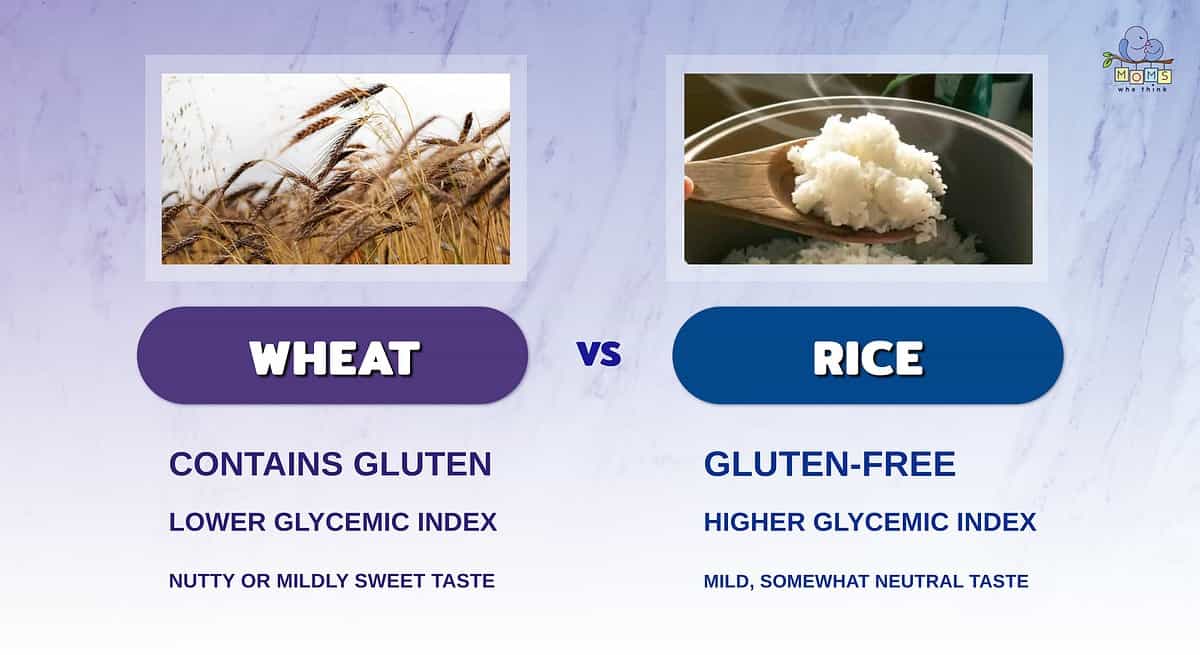 Wheat contains gluten, meaning that it isn't good for those with Celiac or other gluten sensitivities.
Rice has a higher glycemic index than wheat, making it less ideal for diabetics.
The taste of wheat is often described as nutty or mildly sweet, while rice has a more neutral taste. The mild, fairly neutral taste of rice makes it great for lots of different recipes and sauces.
As you read this, many people worldwide are preparing a meal containing wheat or rice. Both are excellent sources of calories and other essential nutrients our bodies need.
These two cereals will give your body a significant boost of fiber, carbohydrates, and proteins. If your body can't handle wheat, rice, or one of the other substitutes should give you plenty of options.
Finally, check out the recipes we have shared and so many others you can try using these powerhouse cereals. There should, for one moment, never be a dull meal sitting on your table.
The image featured at the top of this post is ©Pearl PhotoPix/Shutterstock.com.