What determines your choice when reaching for your favorite cereal? We can bet nutrition and ease of cooking instantly come to mind. For others, taste and versatility are also important. Well, two grains can provide all these and much more. Farro is a whole-grain wheat that's packed full of fiber, proteins, B vitamins, and other minerals. The nutty farro flavor adds an interesting note, and you get tons of versatility with what you can pair it with.
The world's favorite rice is rich in energy-giving calories, carbohydrates, iron, zinc, potassium, and more. The mild to neutral flavor makes it an excellent side dish for vegetables, meat, and beans. It also goes well as a main course ingredient in stir fries, sushi, desserts, and curries. But there's a lot more to uncover about the two grains.
Farro vs. Rice: What is The Difference?
Let's explore the salient differences between farro and rice.
What is Farro and its Origin?
Farro is a wheat grain that has been part of the human staple for hundreds of years. Its earliest cultivation can be traced back to the Fertile Crescent, which historians came to view as the cradle of civilization. One characteristic of the Fertile Crescent, the present-day Middle East, was very rich soil and access to farming water. That allowed the dwellers to engage in active agriculture and animal rearing.
Farro is the umbrella name for three wheat species, namely:
Farro piccolo or elnkorn
Farro medio or emmer
Farro grade or spelt
The three types have distinct taste, texture, and nutritional value. As a farro consumer, you have the choice of:-
Whole grain gives you the most in terms of flavor and nutrients because the processes maintain the grain in its entirety.
Semi-pearled doesn't have part of the bran or outer layer. This'll impact the fiber content and flavor slightly.
Pearled has no bran whatsoever, which greatly impacts its fiber content.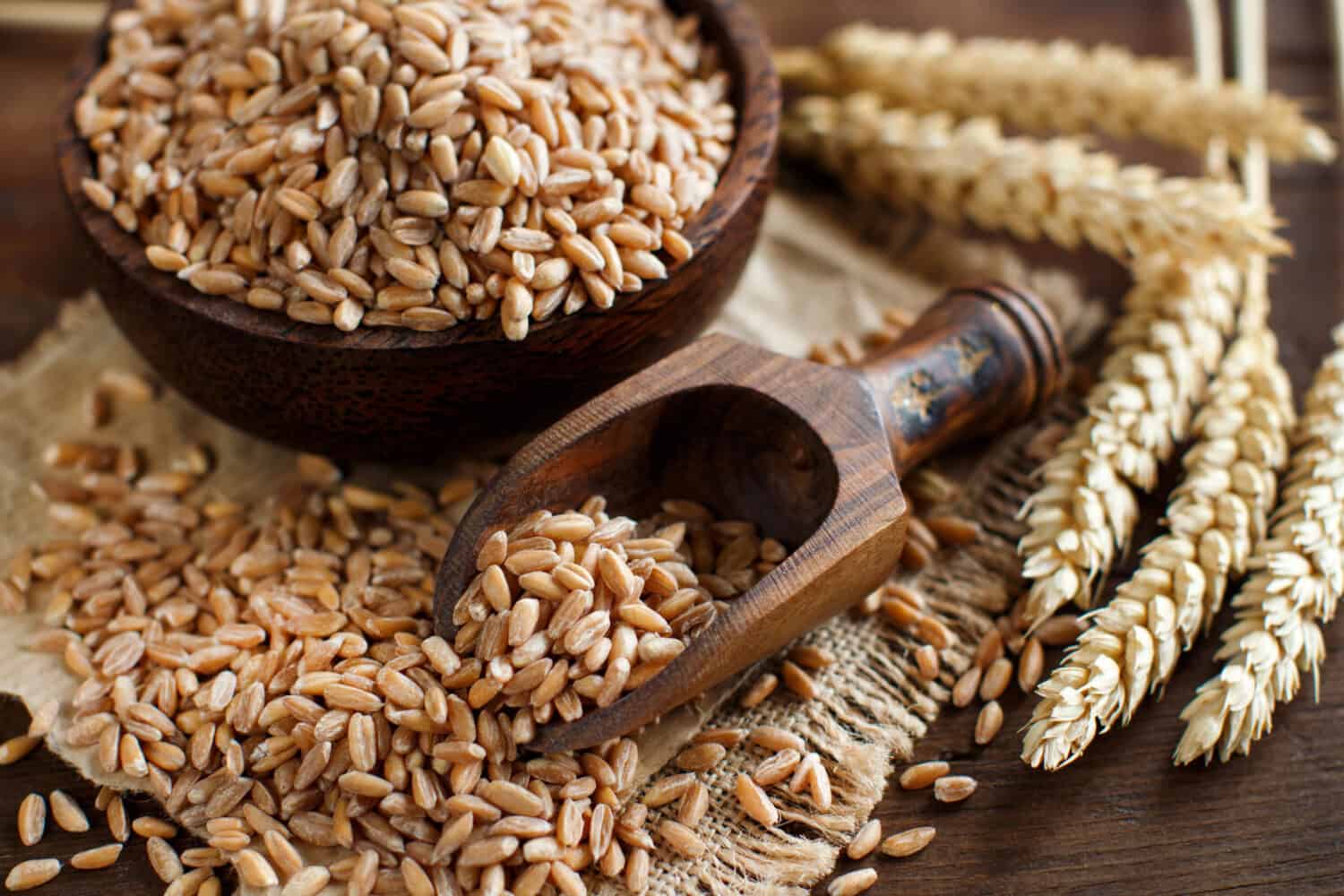 What is Rice and its Origin?
It'd be hard to find someone who has not, at least once in their lifetime, eaten rice. The broad assumption comes from one fact: rice is a much-beloved staple in the world. History traces its cultivation to China, India, and Southeast Asia civilizations. Eastern and central China may have been the earliest rice growers, dating back to 7000 – 5000 BCE.
A shopping trip will expose you to so many rice varieties. Jasmine and basmati rice are some of the more popular ones due to their aroma and pleasant flavor. Other rice varieties have more neutral tastes, making them ideal side dishes for more flavorful meals like beef and stews.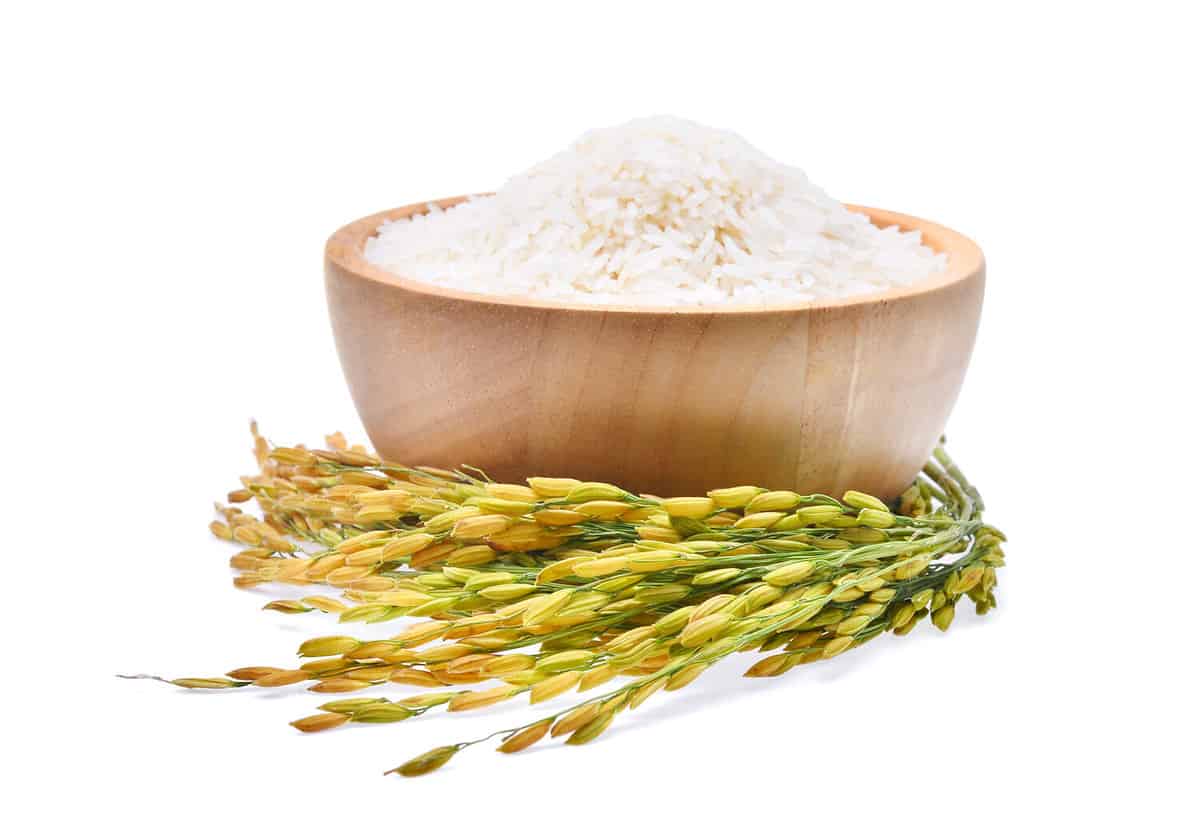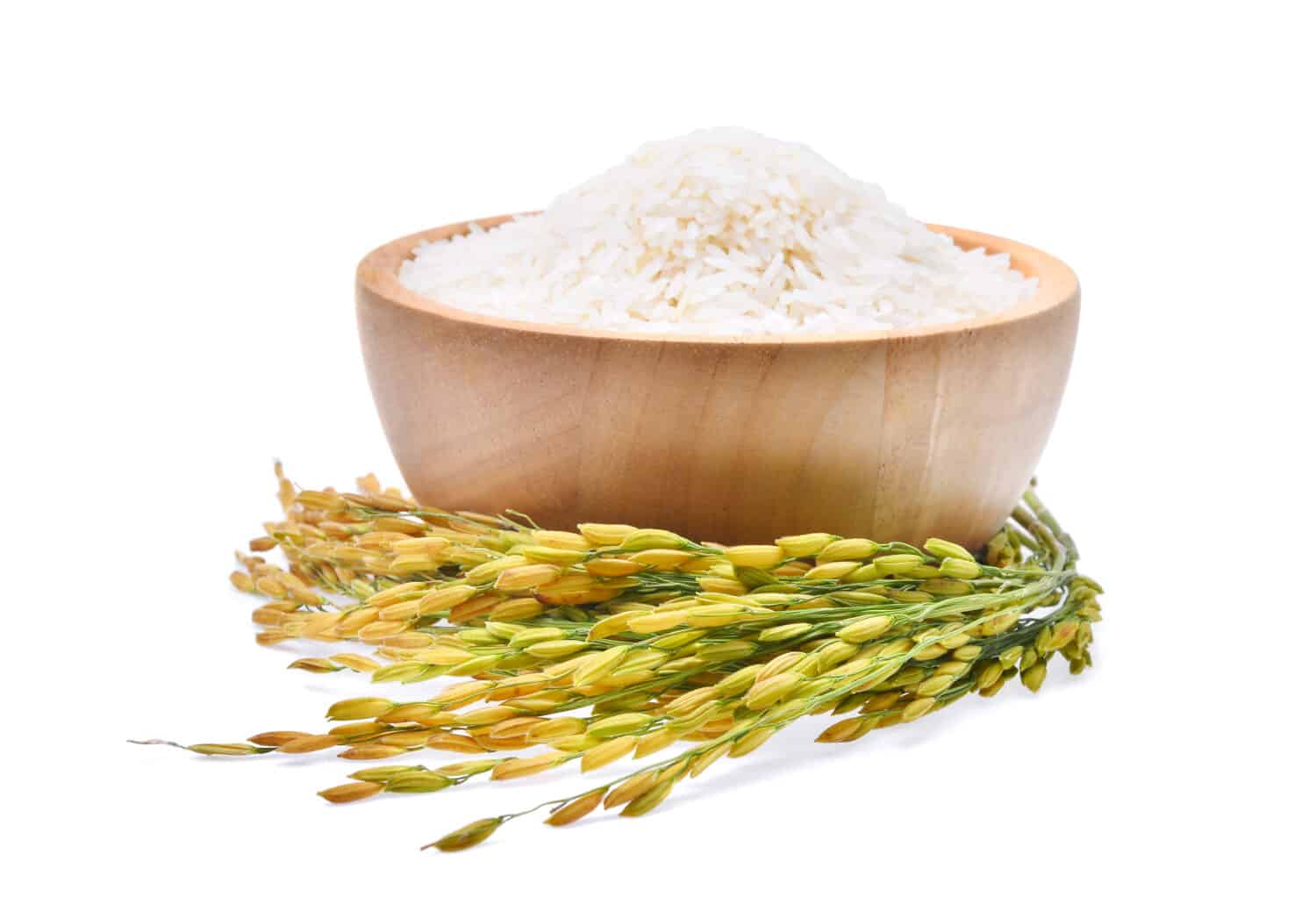 Rice also comes in various colors, with the most common being white. Other rice colors are black, red, and brown. Brown rice still contains the germ layer and bran/outer covering, which makes it the most nutritious.
Farro vs. Rice: Nutritional Value
Farro is jam Packed with proteins, carbohydrates, and fiber. For a ¼ serving, you get:-
Calories 140 362
Carbohydrates 30 g
Proteins 6g
Fiber 3 g
Sodium 25 mg
Rice is rich in carbs which is an excellent energy source. Brown rice is perfect for maintaining good gut health due to its fiber content.
A 100g serving gives:
Calories 130
Carbohydrates – 28.7g
Proteins – 2.36g
Fat – 0.19g
Fiber 19g
Niacin – 1.6mg
Magnesium – 12mg
Farro vs. Rice: Cooking
Farro
The cooking time for farro will depend on which variety you go for. Whole grain farro will take a significantly longer time because it has an outer layer. Reduce the boiling time to about 30 minutes by soaking the grains in water overnight. You don't need to soak the semi-pearled, but boiling the grains will take some time. Pearled cooks the fastest and is an easy choice for anyone with time constraints.
The only way to know if the farro is ready is with the chewiness. The right consistency is a chewy rather than crunchy feel. Once it is ready, do not let it continue to sit in the steam as it'll continue to cook, which could result in a mushy, overcooked mess. Now go ahead and prepare it the way you like, including frying, as a side dish, or as a component in your salad.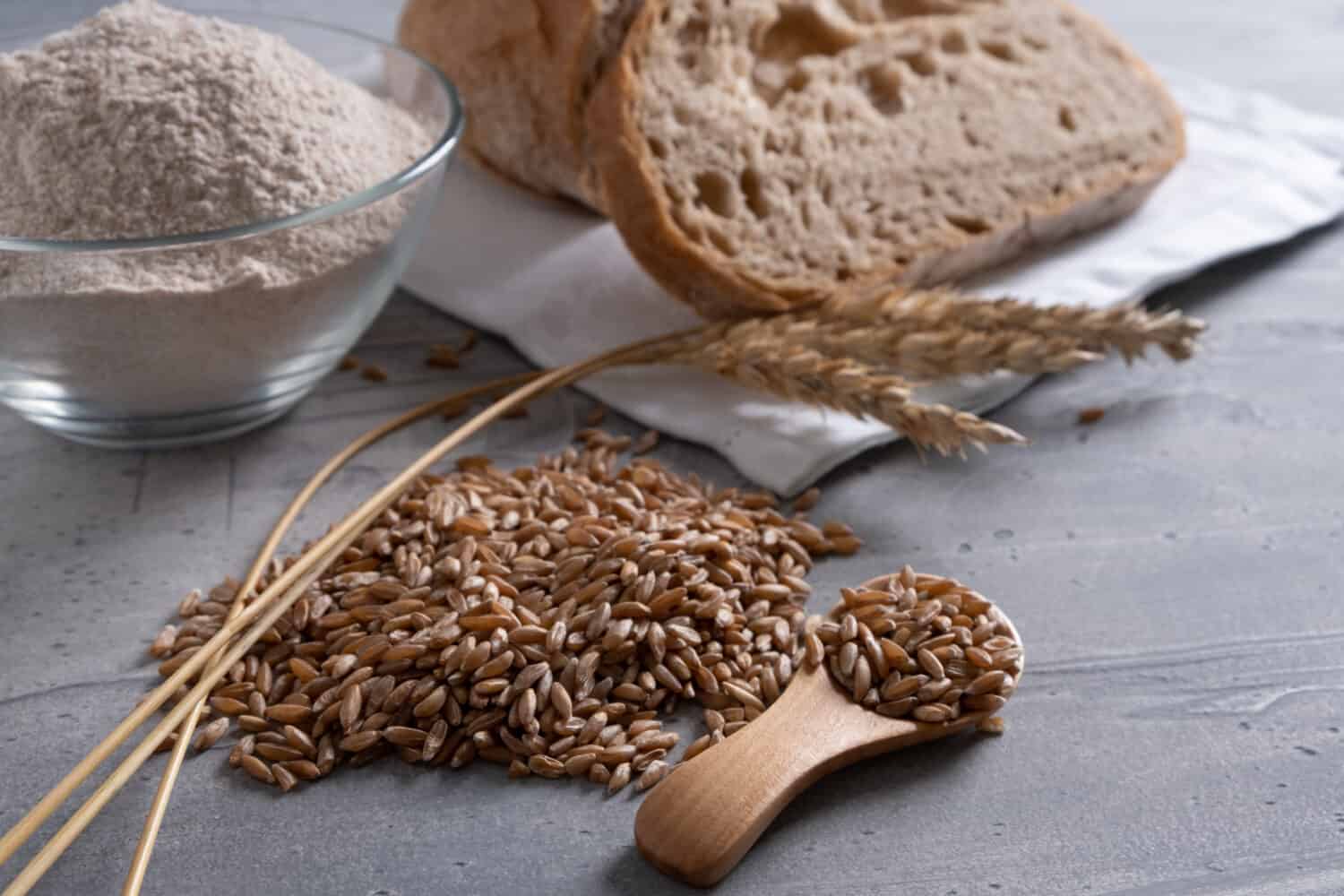 Rice
Rice is easy to cook, and within 20 minutes, you should have a ready, delicious meal. There are different methods you can use, including a stovetop, rice cooker, instant pot, or pressure cooker. The water ratio is typically one cup of rice to 1 and 1/2 to 2 cups of water, depending on the variety. Fortunately, many rice-producing companies will put instructions on the packet for the best cooking methods.
Do you sometimes find that the rice sticks together, leaving you with a sticky mess? It could be due to two reasons. The first culprit could be that you need to pay closer attention to cooking methods.
The second more likely reason is the presence of large amounts of rice starch. That's easy to take care of. First, keep washing the rice till the water no longer contains the cloudy white indicating the presence of starch. Or, give the rice about 30 minutes in a water soak before one final rinse.
If you prefer to use a stovetop, throw the rice and water, hot or cold, it doesn't really matter, into a pot. Don't forget a sprinkle of salt for seasoning. Crank up the heat to full and allow it to boil.
Once the bubbles start their happy dance, reduce the stove heat and cover the pot with a lid. Now, let the rice slowly cook until it absorbs all the water. Switch off the heat, fluff the rice with a fork, and just let it sit for about 10 minutes before serving.
For the rice and a pressure cooker, please follow their time and water level setting recommendations for best results.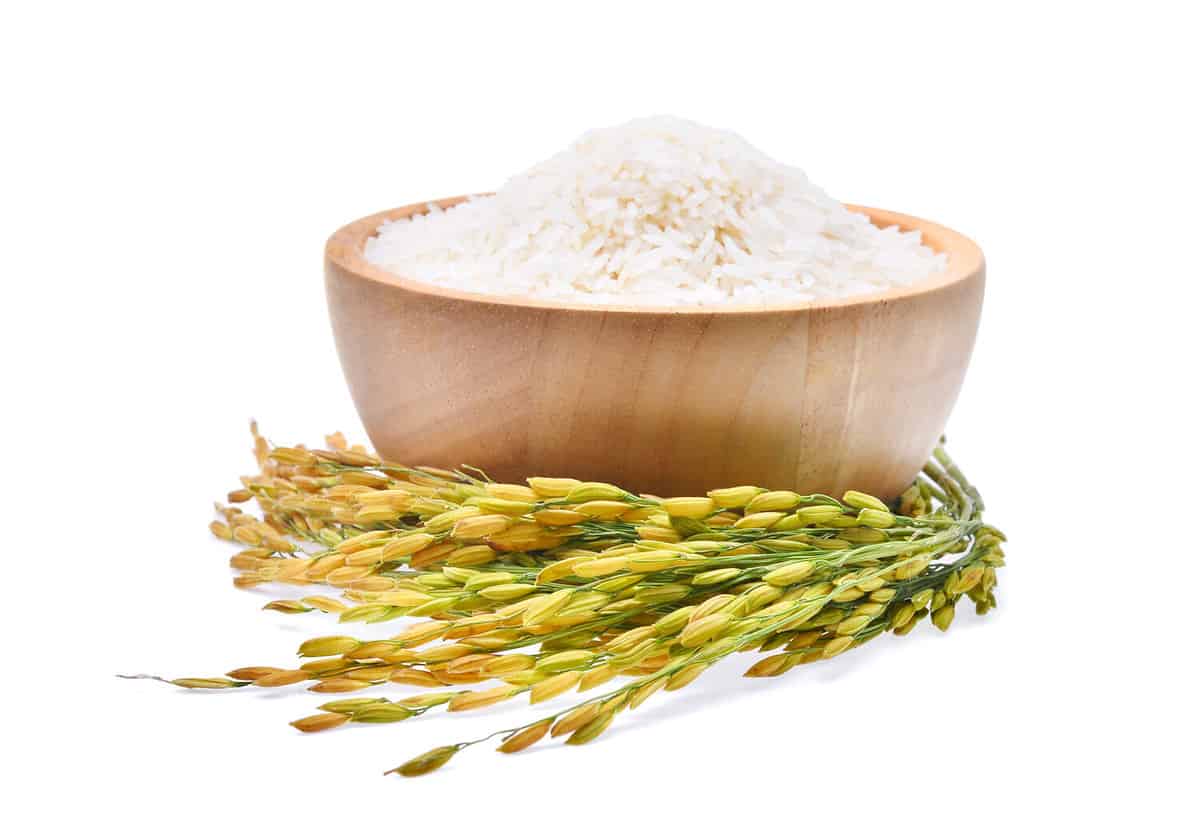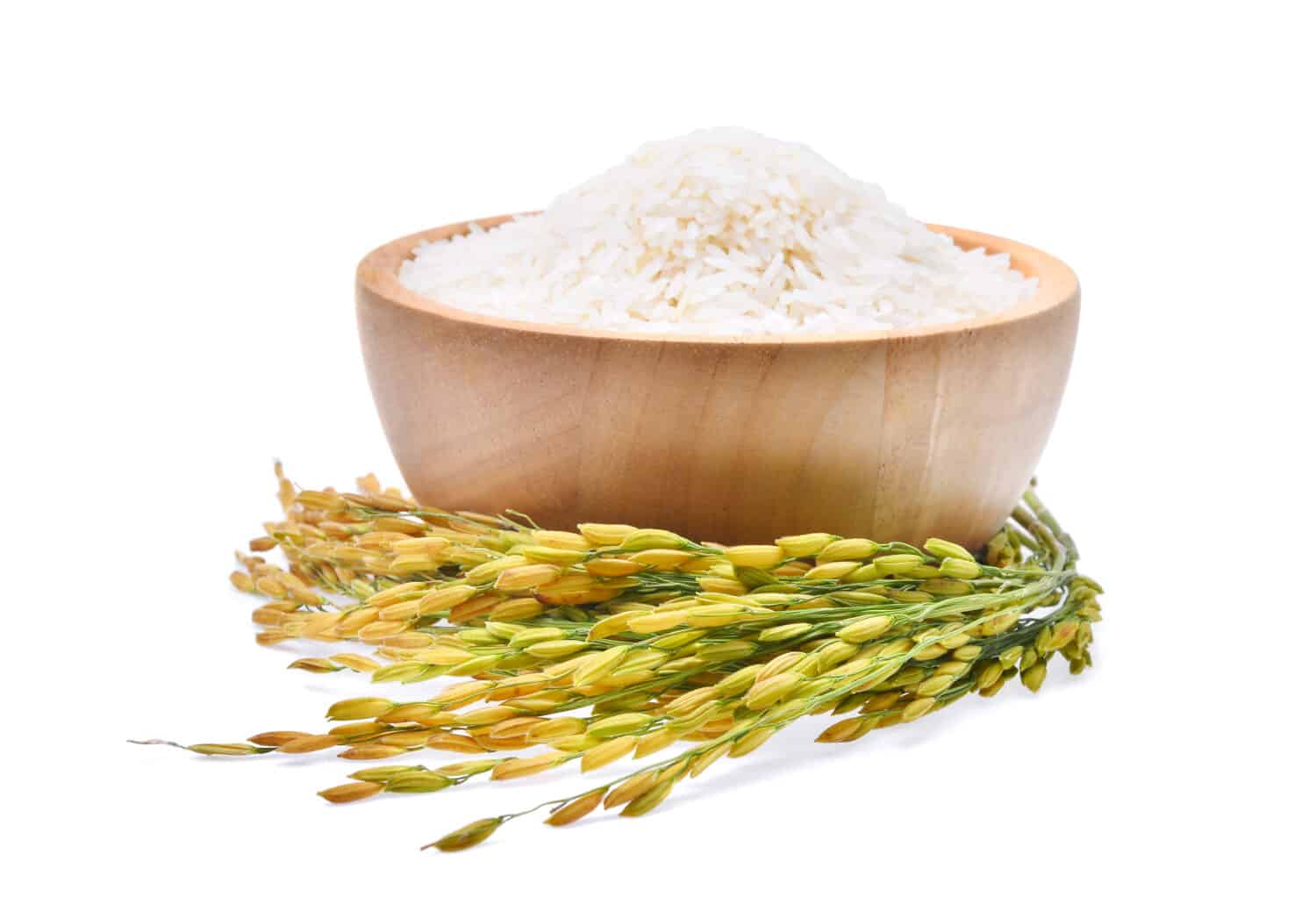 Farro vs. Rice: Texture and Taste
If you want to have a noticeable bite of whatever you are eating, you'll absolutely love the chewy, firm texture of farro. Remember our point on cooking the grains till they're chewy and not mushy. The trick is to ensure the farro retains its shape even after cooking.
The taste is a lot like wheat or barley. What you get is an earthy or nutty, very distinct flavor. That's why farro is the go-to option if you want to enhance the dish's flavor.
Rice is tender and soft after cooking. What you must always aim for is that satisfying fluffiness and perfect grain separation. The taste, as we shared already, really depends on the variety. For instance, Jasmine and Basmati are aromatic and more flavorful, often taking on a nutty or popcorn-like taste. A good idea is not to avoid too many spices so as not to overpower their natural aroma and flavor. Other varieties are neutral, thus an excellent base ingredient.
Farro Substitutes
Remember, there are three farro varieties, giving you plenty of options. But, if a recipe calls for farro and you have none, try the following excellent substitutes.
Wheat berries
Wheat berries or wheat kernels have the same nutty flavor and chewy texture as farro. They're great as a side dish or in salads and pilafs.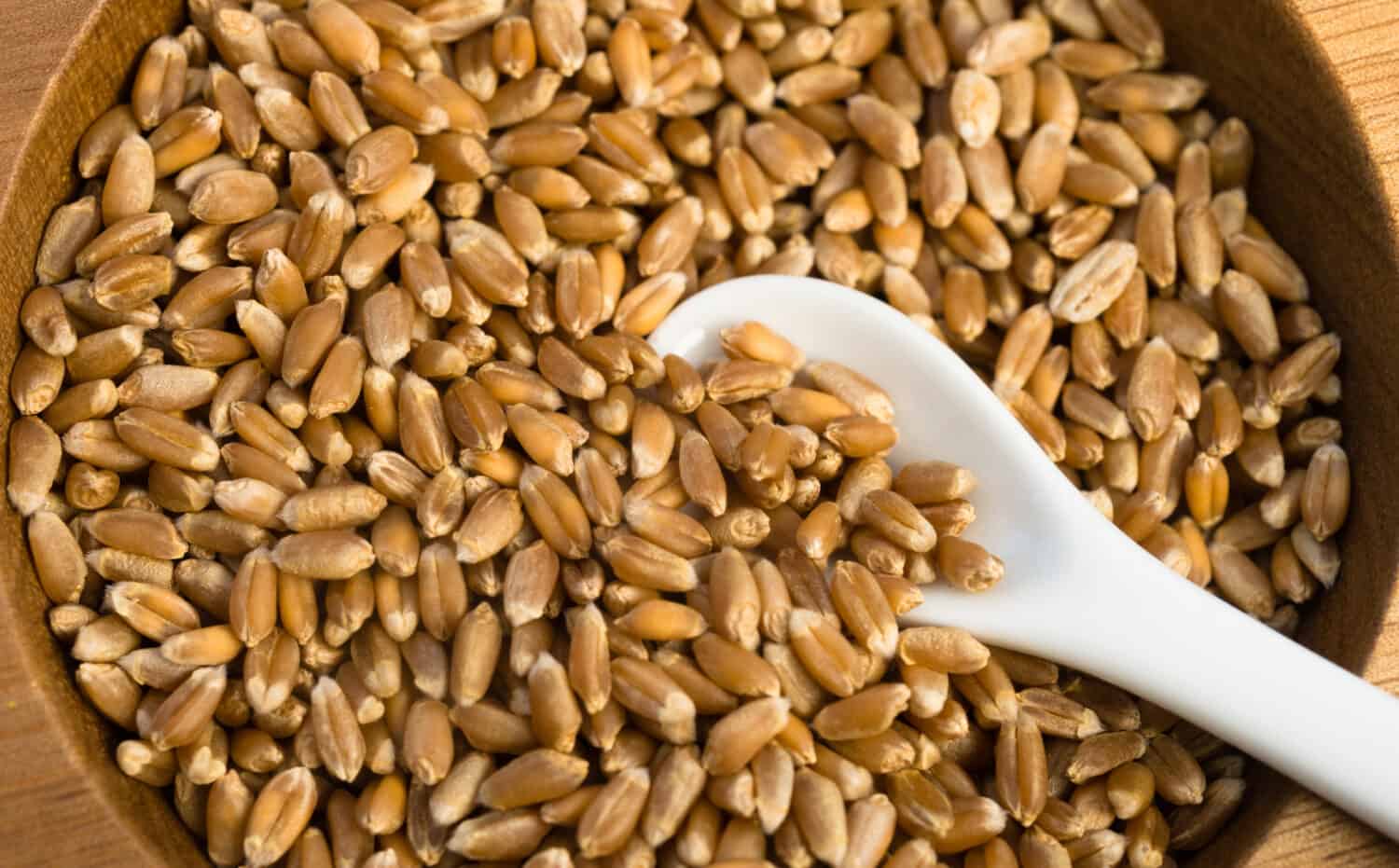 Barley
Barley shares an almost similar taste and texture profile as farro. Use it as a substitute in stews, risotto, and soup. The similarities between barley and farro are quite striking.
Brown Rice
The nutrient-packed brown rice is an excellent farro substitute. True, the texture may be softer, as is common with rice, but it'll work well for pilafs, grain bowls, and stir-fries.
Quinoa
Substitute farro with quinoa for specific recipes. The texture is different, but the mild nutty flavor works for salads and other grain-based meals.
Rice Substitutes
Let's see what you can substitute rice with.
Cauliflower Rice
Cauliflower rice gives you a low-carb grain-free rice option. Simply throw some florets into your food processor and grind away until they resemble rice grains.
Quinoa
Quinoa is nutritious, bearing fiber and protein, and offers tons of versatility as you would get with rice.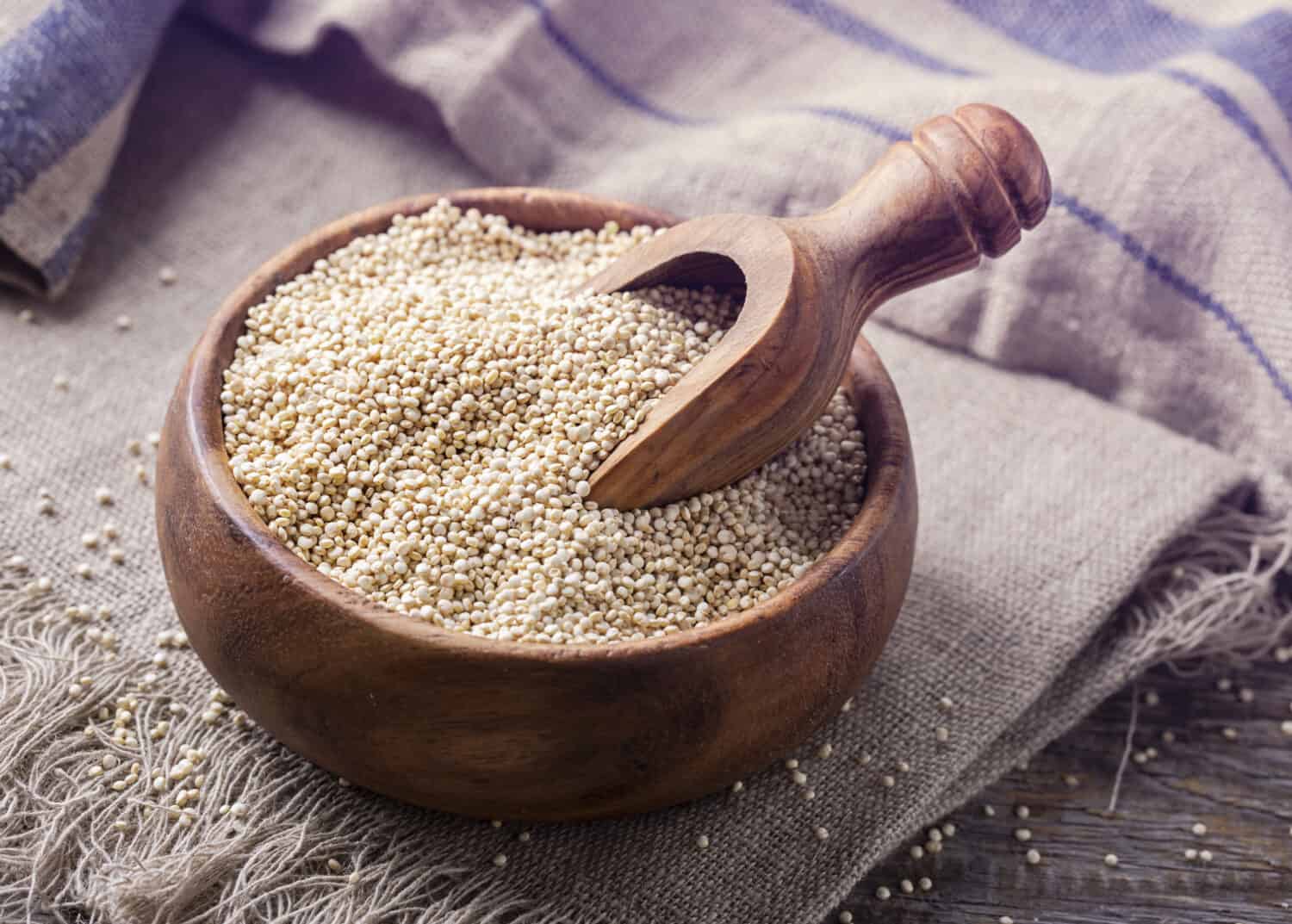 Couscous
Couscous is a product of semolina wheat pasta, and an easy, go-to rice substitute. However, please avoid it if you don't handle gluten well.
Wild Rice
Wild rice has a nutty, chewy texture, bringing an interesting taste to salads, stuffing recipes, and pilafs.
Rice Recipes to Try
Print
Savory Rice and Veggie Casserole
---
Author:

Yield:

6

servings

1

x
2 large green peppers, chopped
2 cups sliced fresh mushrooms
1 medium onion, chopped
¾ cup water
1½ teaspoons canola oil
2 garlic cloves, minced
1 can (28 ounces) diced tomatoes, undrained
1 can (16 ounces) kidney beans, rinsed and drained
¾ cup uncooked long grain rice
2 teaspoons ground cumin
1 teaspoon chili powder
¼ teaspoon salt
¼ teaspoon cayenne pepper
1 cup (4 ounces) shredded part-skim mozzarella cheese, divided
---
Instructions
1. Preheat oven to 350°. In a large nonstick frying pan, sauté green peppers, mushrooms and onion in water and oil until tender.
2. Add garlic and cook 1 minute longer.
3. Add tomatoes, beans, rice, cumin, chili powder, salt and cayenne pepper. Bring to a boil.
4. Reduce heat. Cover and simmer 25 minutes or until rice is tender and most of the liquid is absorbed.
5. Remove from heat and stir in ½ cup of the cheese.
6. Transfer to a 2½ quart baking dish coated with cooking spray.
7. Sprinkle with remaining cheese. Bake, uncovered, for 15 minutes or until cheese is melted.
Nutrition
Serving Size:

1⅓ cups

Calories:

260

Sodium:

523mg

Fat:

9.5g

Saturated Fat:

3g

Carbohydrates:

44g

Fiber:

9.5g

Protein:

14g

Cholesterol:

11mg
Farro vs. Rice: You Can't Go Wrong With Either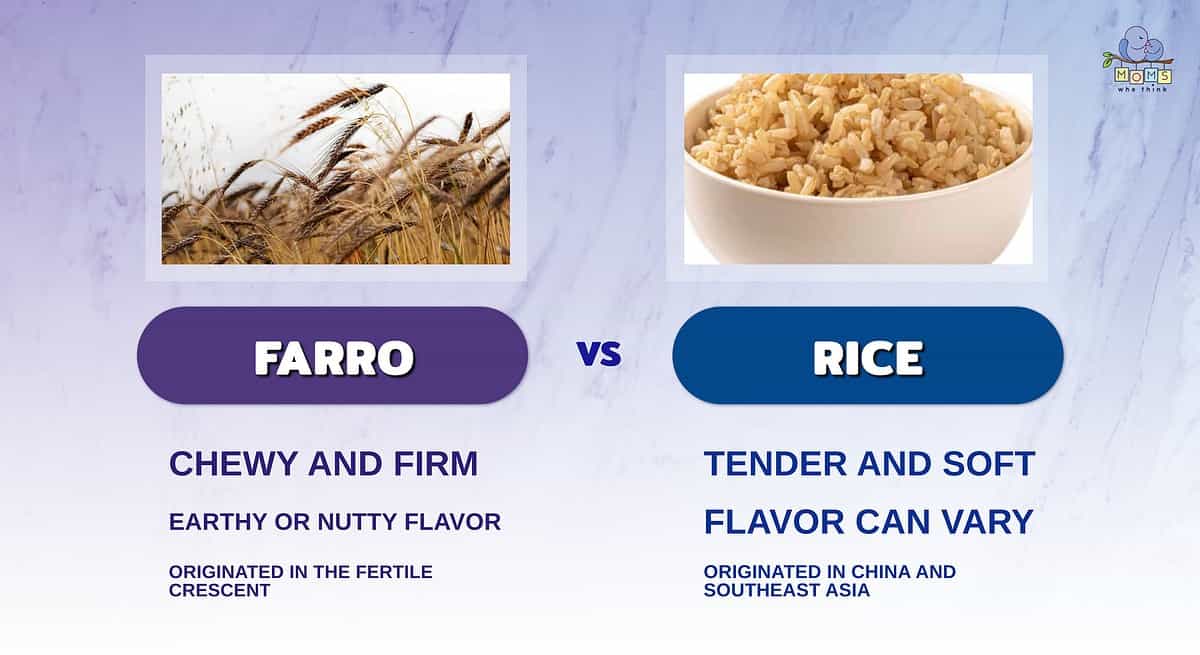 Farro's texture is chewy and firm, contrasting rice's tenderness and softness.
The flavor of farro is generally earthy and nutty. The flavor of rice can vary depending on the variety, from mild to nutty.
Farro originated in the Fertile Crescent, while rice comes from China, India, and southeast Asia.
Farro and rice are two distinct grains that are an excellent addition to any meal. They both offer so much versatility, which gives you the chance to add depth to your meals. Besides that is the nutritional value that each bite brings to your body.
Farro is a wheat grain that has a chewy, nutty flavor. Adding it to soups, salads, or pilafs will instantly create a new, rather interesting profile. The mildly flavored rice makes an excellent side dish because it doesn't compete with the main dish. And, you can always get creative with fantastic recipes to add taste to the rice as you would with fried rice or stir-fries.
The image featured at the top of this post is ©Mabeline72/Shutterstock.com.