So many people depend on barley and rice as a critical food source. Every bite of the grain products adds carbohydrates, essential minerals, and vitamins to your body. Furthermore you get a boost of riboflavin, thiamin, and niacin. Getting such minerals from plant-based diets is tough. The grains also contain small amounts of healthy fats and proteins.
If you want a good source of fiber and protein, barley would be the best option. Rice is the go-to food for a healthy serving of carbs. Let's dig a little bit more and uncover important information about these two grains.
Barley vs. Rice: What is the Difference
Let's explore the two grains in a little more depth.
What is Barley?
Barley belongs to the family Hordeum vulgare. It's a cereal grain that is a critical component of many foods worldwide. Barley bears some similarities with its close relatives, wheat and oats.
Besides human food, one other common use of barley is brewing beer. Some people will also feed it to animals. Barley is an excellent addition to stews, soup, or on its own as a nutrient-filled side dish. You can eat the grains whole or grind them into flour.
History of Barley
Barley is one of the cereal oldies, having been around since 8,000 BCE. its first home might have been in the Fertile Crescent, which comprises present-day Middle East countries, namely Israel, Jordan, Lebanon, Syria, and Palestine. The crescent was extremely fertile, allowing for thriving agriculture and animal domestication.
Other evidence of barley was from Egypt in 5000 BCE, Mesopotamia in 2350 BCE, Europe in 3000 BCE, and China in 1500 BCE.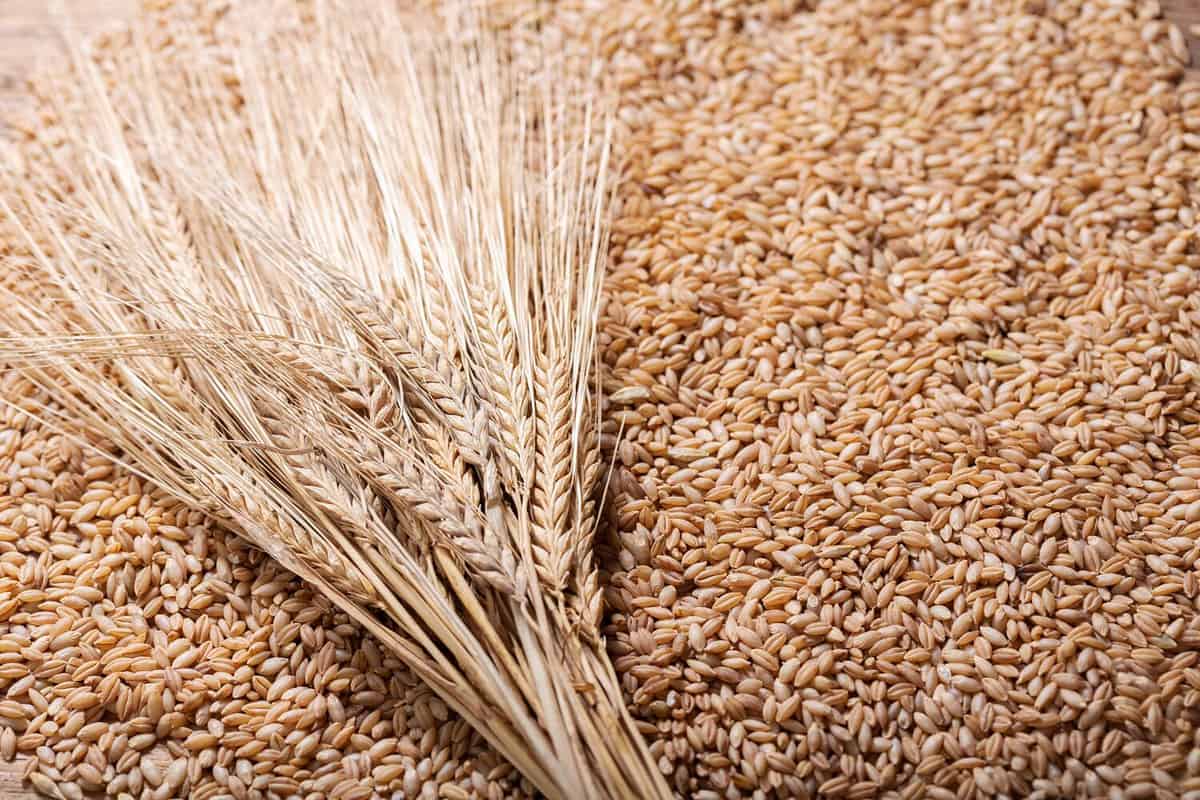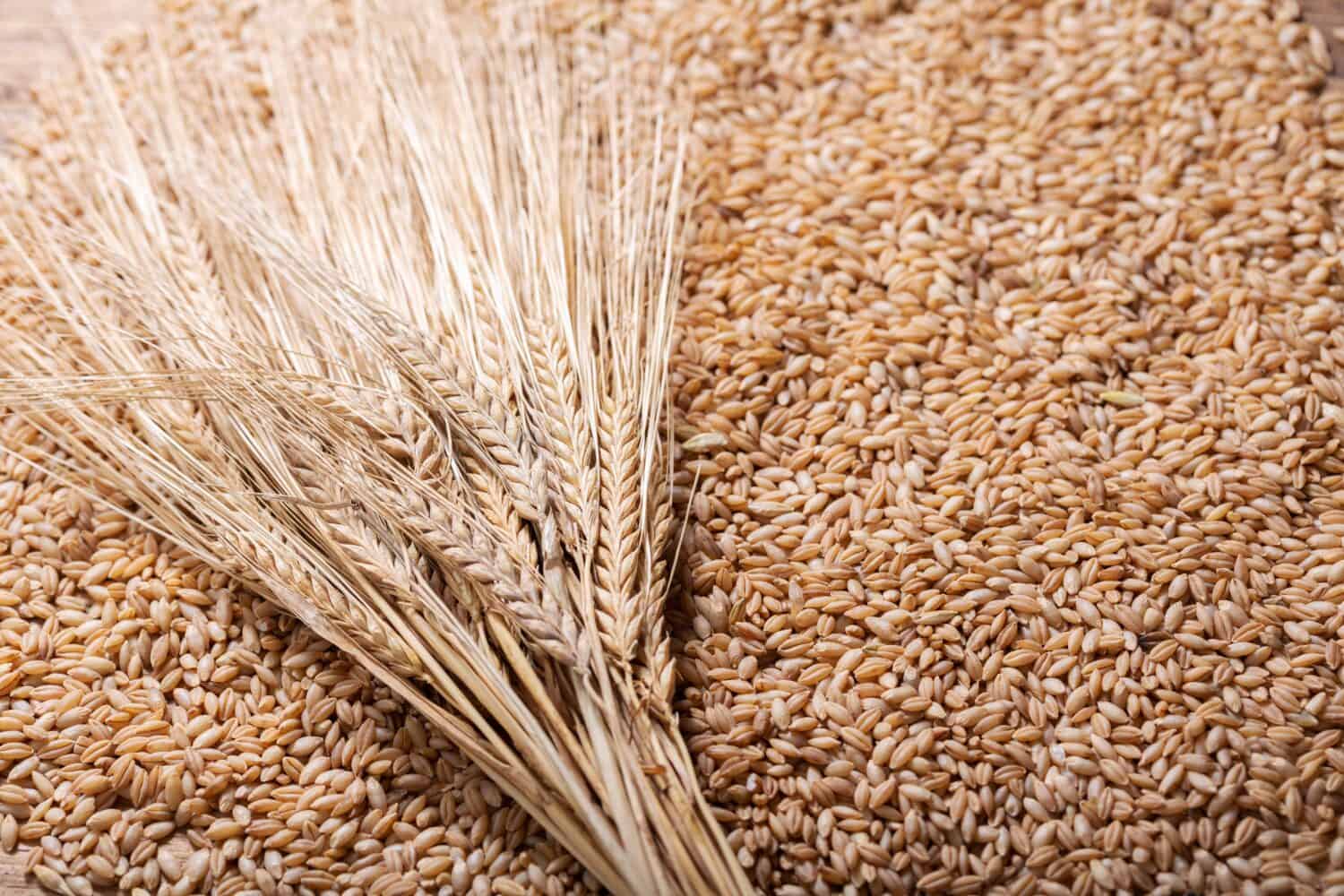 What is Rice?
Rice belongs to the family of grass plants Oryza sativa. White rice is one that, through the milling process, has had its husk, germ, and bran removed. That makes it a less nutritious option to brown rice.
The handy pantry staple rice is gluten-free and jam-packed with carbohydrates. Reports show that over 95% of the world population eats rice, and half of it is totally dependent on this cereal grain as its staple food.
Rice is a delicious, filling accompaniment to main dishes like meat and vegetables. It's also one of the must-have ingredients in recipes like rice pudding, rice sushi, and more.
History of Rice
History points to China and India as some of the earliest rice growers. In central China, it could have been anywhere from around 7000 to 5000 BCE.
Barley vs. Rice: Uses
Only your imagination limits will come in the way of creating some amazing barley or rice dishes.
Rice is an excellent side dish that is delicious, whether plain or flavored. You get versatility, flavor and so many lovely recipe ideas. Sushi lovers will always include rice as a primary ingredient. A sprinkling of vinegar and sugar will add texture and flavor. Take stir-fries to the next level by having rice as a base ingredient. Finally, close the meal with a delectable rice pudding or sticky mango rice dessert.
Barley is common in soups, stews, salads, risottos, and casseroles. It is also an excellent breakfast option, with the most favorite being porridge. You'll get an amazing burst of energy from the fiber and calories.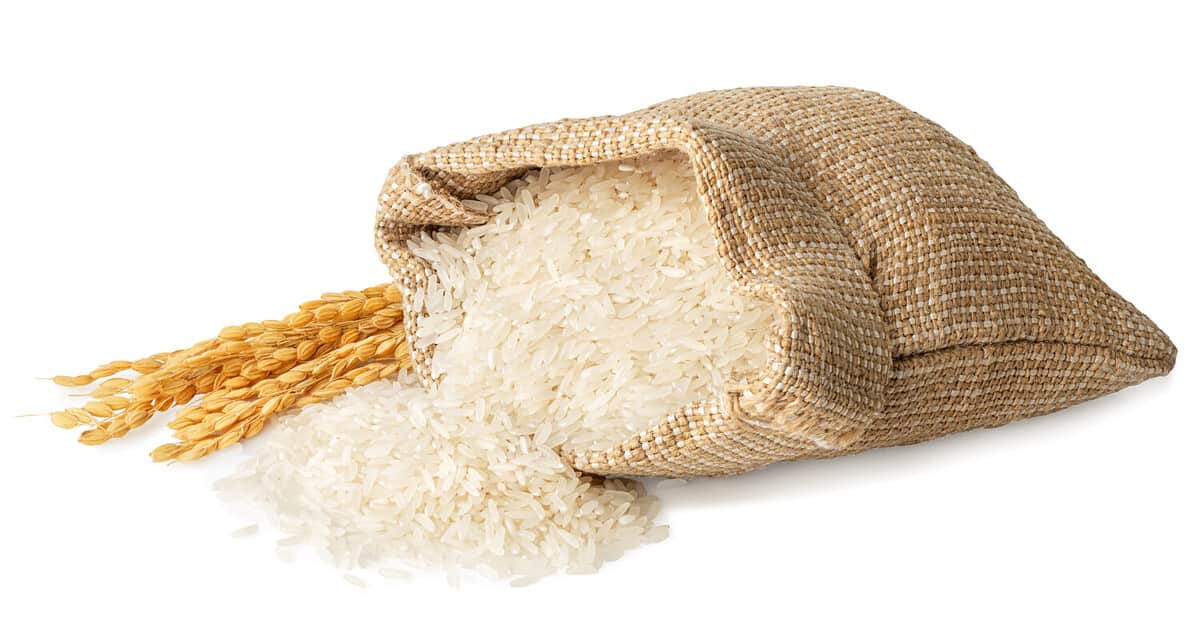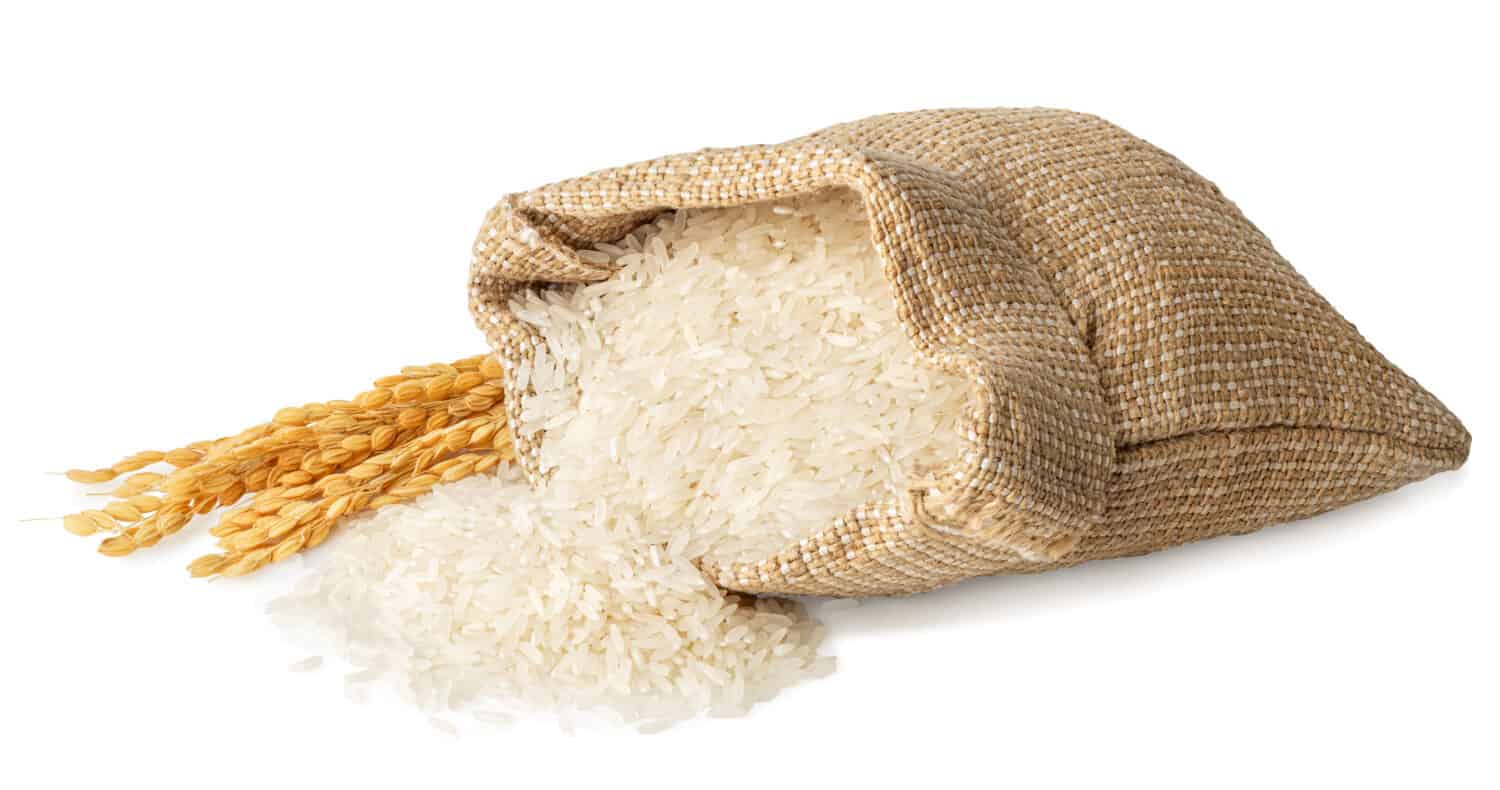 Barley vs. Rice: Appearance
Despite sharing some similarities in appearance, it's not difficult to tell the two apart.
Barley grains have an elongated body and a pointy end. The color variations are beige to light brown. The most striking part is that the grain texture is quite rough.
Rice can have some variations in shape and size. For example, long-grain rice, as the name suggests, has a thin, long, slender body. Short grain tends to be more rounded and plump.
Finally, rice isn't only white or brown! There're some that come in interesting shades of brown, black, and red. The texture seems like a more refined version of barley, which is smoother and shinier.
Barley vs. Rice: Taste
Another point of distinction between barley and rice is the taste. The former has a slightly sweet, nutty flavor and takes on a chewy texture once you cook it. The barley variety will also impact the taste. Pearl barley has less flavor than hulled barley. The polishing of the pearl barley makes it lose some of the more intense flavors.
Cooking barley with other ingredients allows it to absorb its flavor, thus giving it more taste. Therefore, it does especially well with soups and stews. Add some barley to the salad to give it more texture and flavor.
Rice, depending on the type, can have strong to neutral flavors. Basmati and jasmine rice, for example, have an aromatic, enticing smell. The best way to preserve the aroma when cooking is to avoid any strong seasoning that will overpower it. Furthermore, be mindful of the dish you partner the rice with for the same reason. The more bland or neutral flavors can go well with other savory, spicy dishes.
Barley vs. Rice: Cooking Methods and Time
Cooking barley will take a significantly longer time than rice. To shorten the time quite considerably, soak the barley overnight. After that, boil it for about 30 to 40 minutes, although this will depend on the variety. The water-to-barley ratio for proper boiling is typically 3:1. Once ready, drain the remaining water and proceed to use the barley as you have intended.
Fortunately, rice preparation is pretty quick. The rice-to-water ratio is 1:1.5. Please take time to wash the rice thoroughly to remove any starch. If you gloss over this part, you may end up with a clumpy rice mess instead of a light, fluffy outcome.
A good idea is to soak it for about 30 minutes to make it more tender. Allow the rice and water to reach boiling point before covering the pot with a lid. After that, let the rice simmer till ready, then serve it as a side dish with your preferred main dish. Rice goes well with meat, vegetables, beans as a stir-fry and more.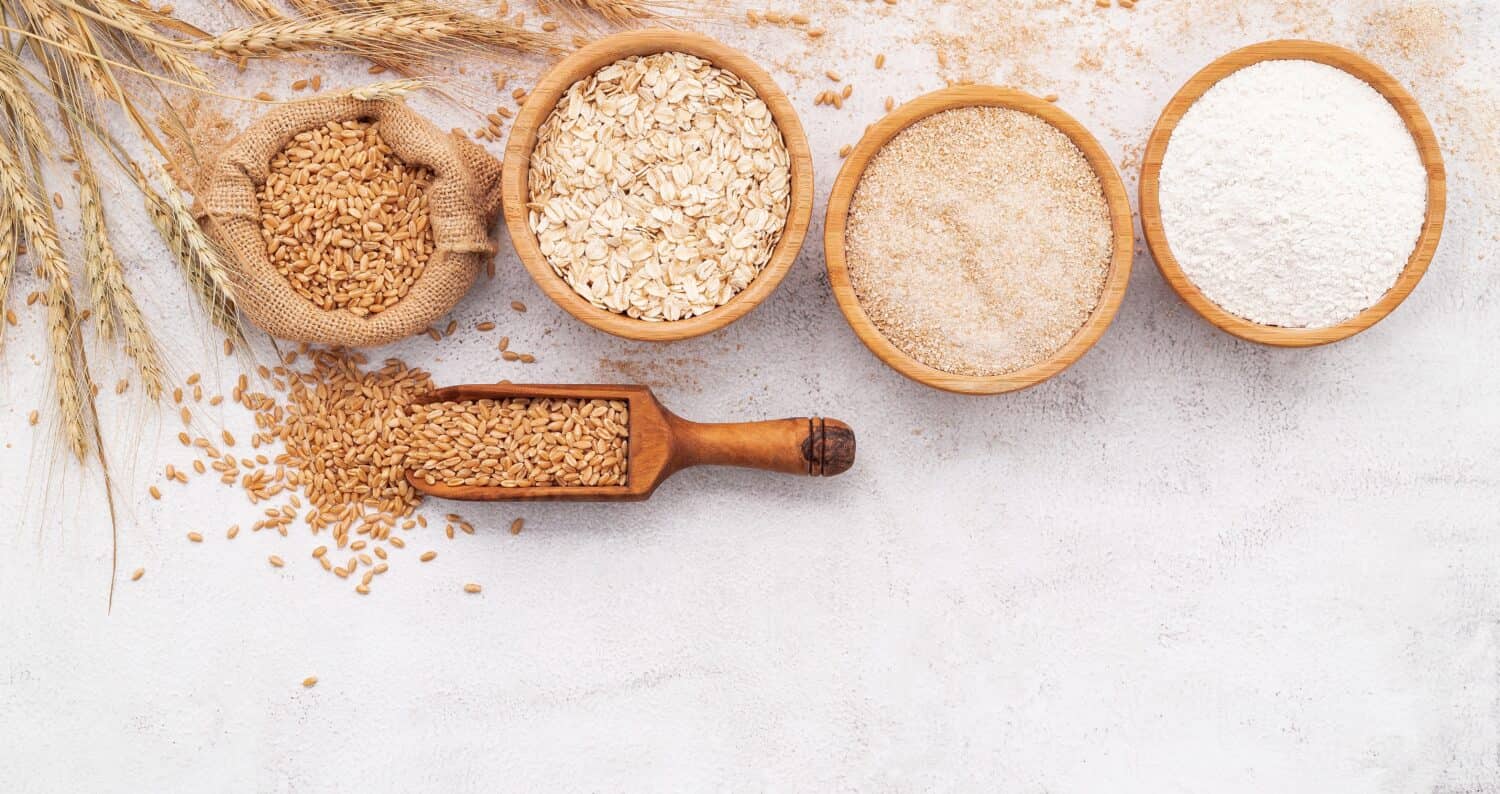 Barley vs. Rice: Nutrient Content
Barley is super rich in fiber, proteins, and other minerals. Let's take 100g of pearl barley. Here's what you get in terms of nutrition.
352 calories
2.5 grams of fat
10 grams of fiber
12 grams of protein
In the nutrient mix are selenium, magnesium, and copper.
In comparison, white rice gives you:
130 calories
0.3 grams of fat
0.3 g fiber
0 .7 grams protein.
Now, if you want a more nutritious option to white rice, you can't beat brown rice, which still has the husk. You get up to five times more vitamin E and folate than when eating barley. However, barley has twice the fiber and calcium, with about 30% fewer calories.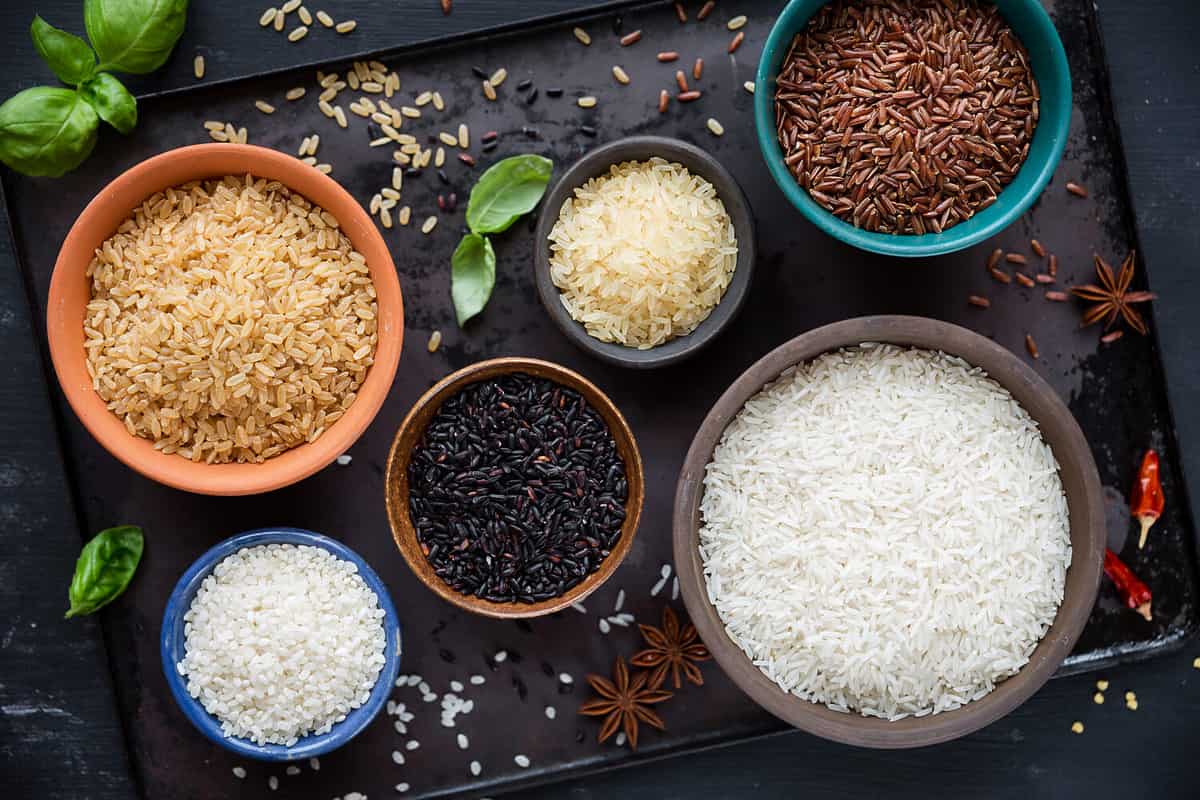 Barley Substitutes
So what if you don't have quick access to barley but still want something similar? Try the following substitutes instead.
Farro
Farro has been around since ancient times. The grain has a rather interesting nutty flavor and chewy texture. Indeed, a lot like barley. And, go ahead and include it in your salads, stews or soups.
Quinoa
Quinoa grains are fantastic if you can't handle gluten. It'll also add an interesting element to your favorite foods like salads and pilafs.
Brown Rice
Brown rice is nutrient-packed and an excellent whole-grain substitute for barley. Use brown rice as the main side dish or a delicious component in casseroles, risottos, and soups.
Bulgur
The Mediterranean bulgur is a cracked wheat common in Mediterranean and Middle Eastern dishes. Throw in some bulgar into your pilaf or tabbouleh to make things more interesting.
Rice substitute
You can still prepare a healthy, nutrient-rich dish even without rice you know? There are some excellent substitutes available, including the following.
Quinoa
Quinoa is gluten-free and you'll love its versatility. It goes great with stir-fries, salads, and pilaf, to name a few dishes.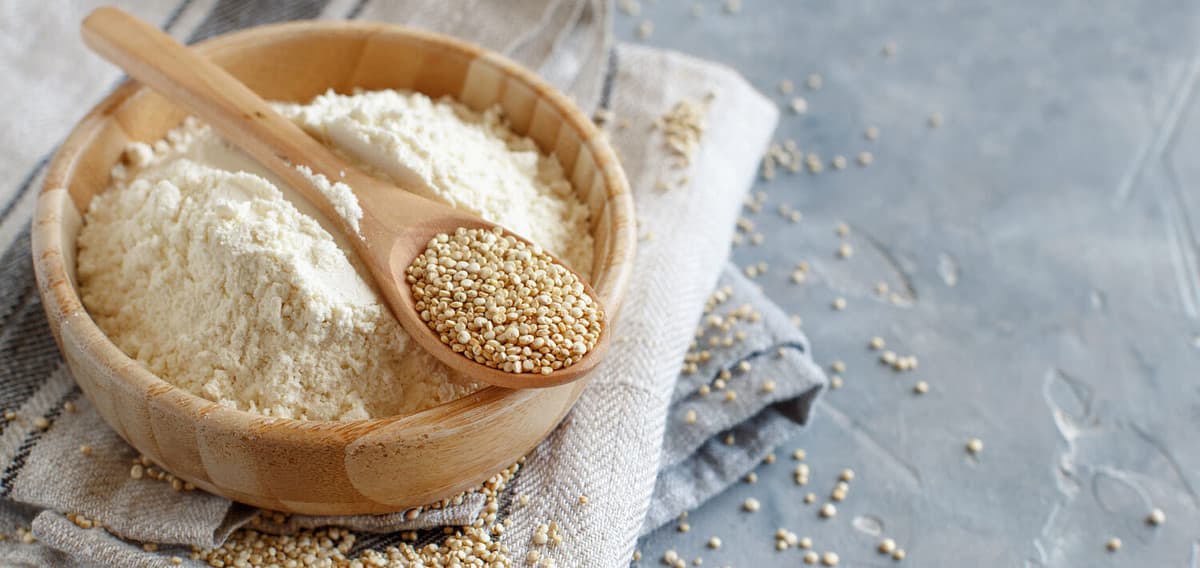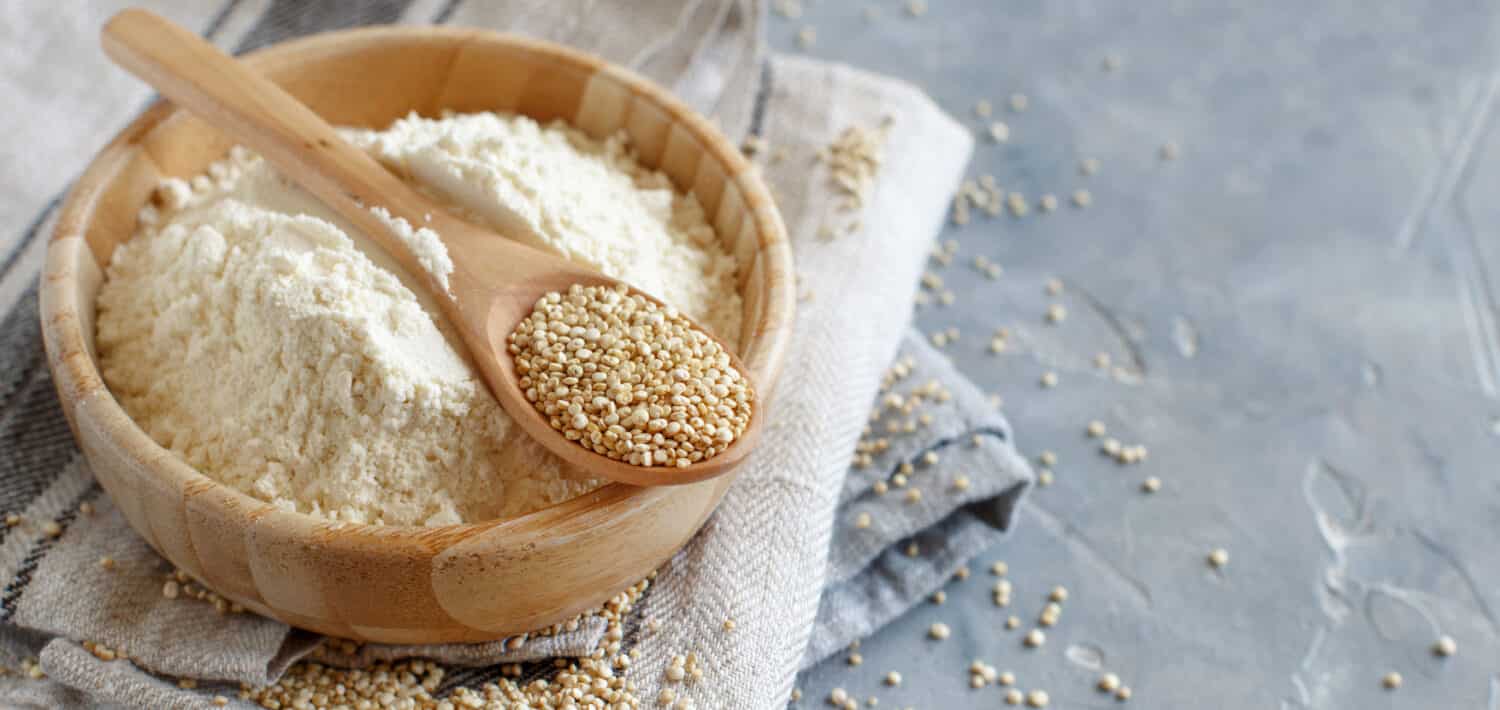 Cauliflower Rice
bring out your trusty food processor to change cauliflower florets into cauliflower rice. Alternatively, grab your grater and create this low-calorie, low-carb rice substitute.
Couscous
The semolina-based couscous pasta is a fantastic rice substitute. You'll especially enjoy it in tagines and salads.
Millet
The gluten-free millet gives you two options, which are whole seed or flour. The latter is excellent for baking delectable bites like muffins, cookies, and more.
Barley
Substitute rice with barley in your soups, casseroles, and risotto.
Rice Recipes to Try
Ready to try out some chef-level rice recipes? Please check out some of our favorites.
Print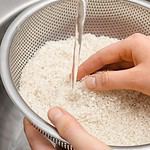 Tex-Mex Fried Rice
---
Author:

Yield:

4

servings

1

x
1 pound boneless skinless chicken breasts, cubed
1 package (10 ounces) frozen corn, thawed
1 medium green pepper, chopped
1 medium onion, chopped
2 teaspoons canola oil
1 cup chicken broth
1 cup medium salsa
1 teaspoon chili powder
¼ teaspoon cayenne pepper
½ teaspoon salt
1½ cups uncooked Minute Instant White Rice
½ cup shredded reduced fat cheddar cheese
---
Instructions
1. In a large nonstick frying pan, sauté the chicken, corn, green pepper and onion in oil until chicken juices run clear (about 7 to 9 minutes).
2. Stir in the broth, salsa, chili powder, cayenne pepper and salt; bring to a boil.
3. Add the rice. Cover and remove from the heat; let stand for 5 minutes.
4. Fluff mixture with a fork. Sprinkle with cheese; cover and let stand for 3 minutes or until cheese is melted.
Nutrition
Serving Size:

1½ cups

Calories:

417

Sodium:

659mg

Fat:

9g

Saturated Fat:

3g

Carbohydrates:

48g

Fiber:

4.5g

Protein:

32g

Cholesterol:

72mg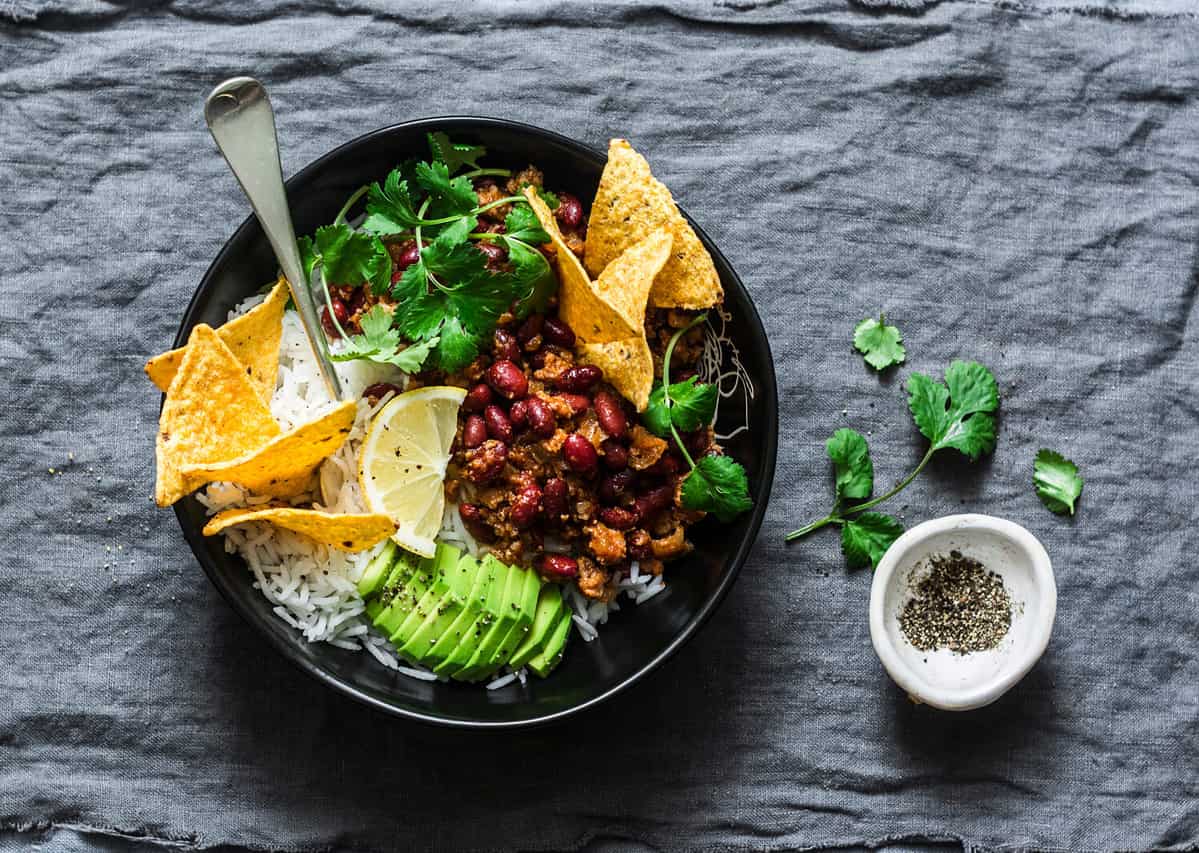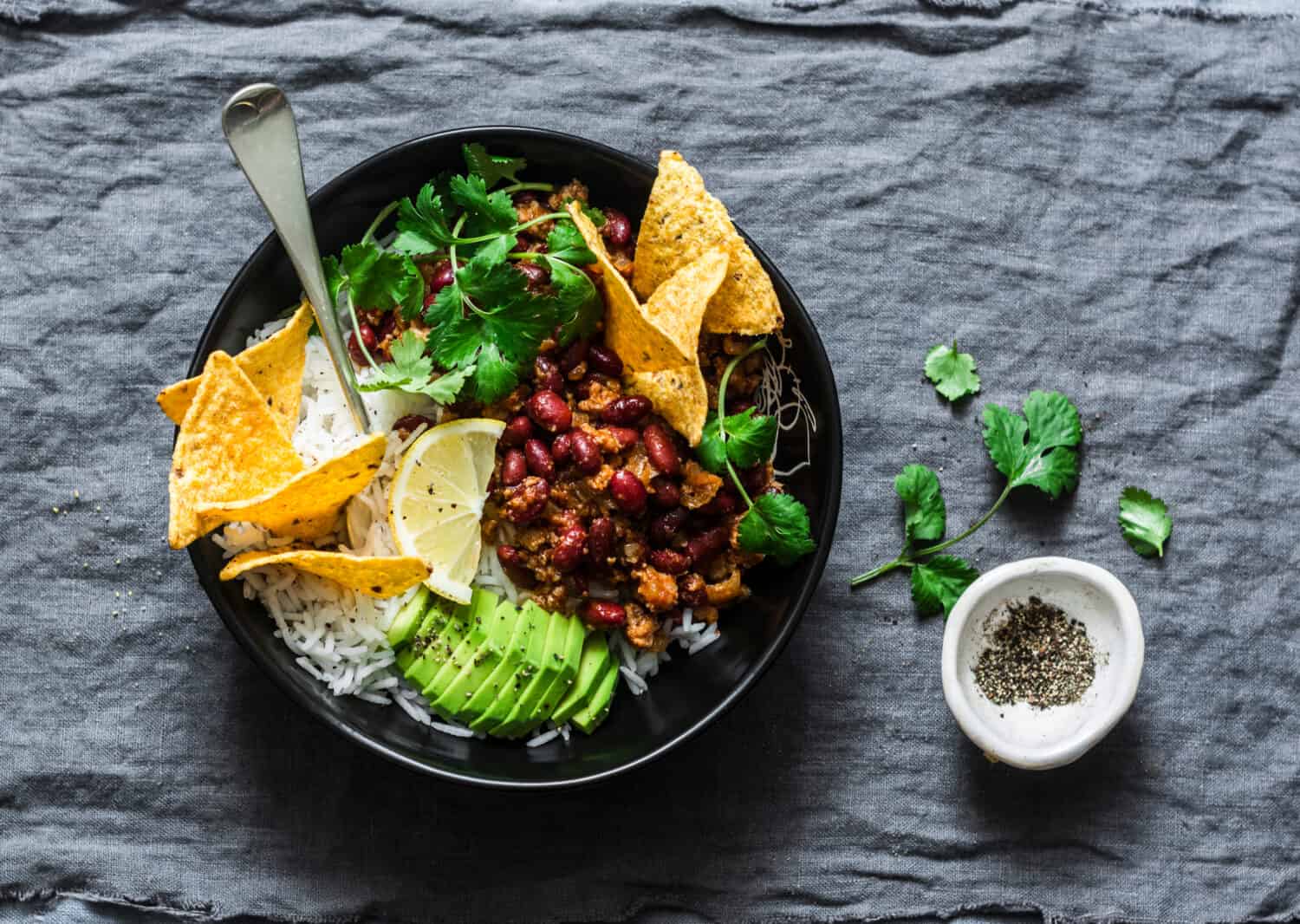 Barley vs. Rice: Both Are Great Meal Options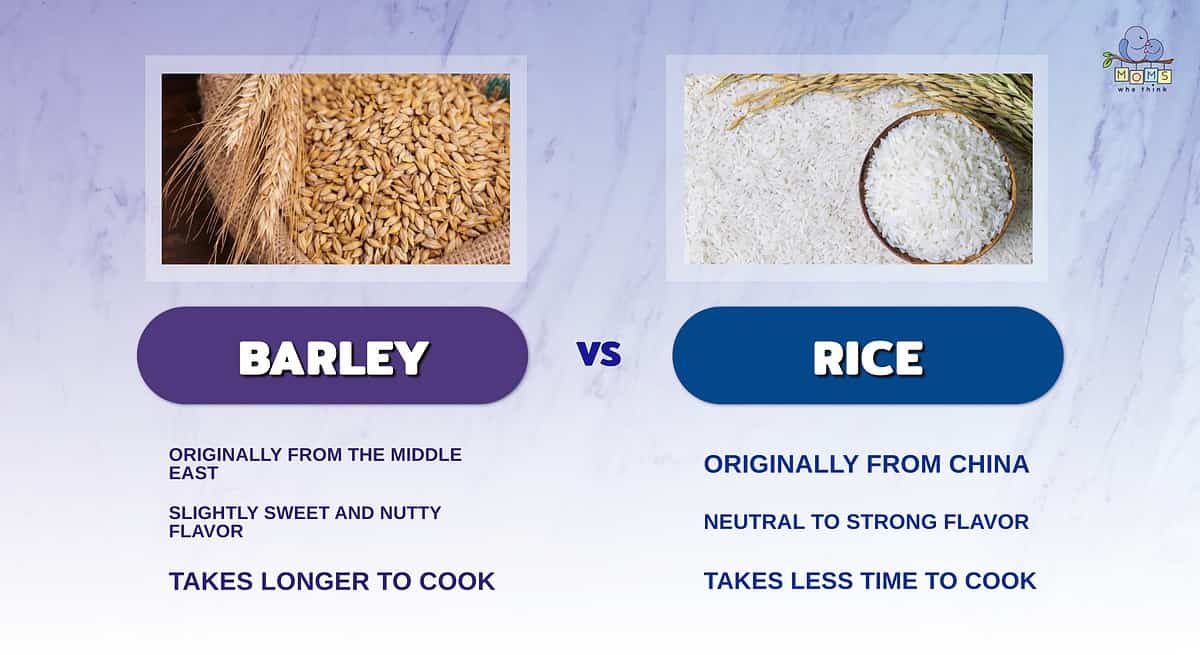 Both barley and rice are very old foods; barley originated in the Middle East, while rice was first cultivated in China.
Barley typically has a sweet, nutty taste, while the taste of rice can vary depending on the type used. White rice, for example, will have a fairly neutral taste.
Since barley takes much longer to cook, you'll want to give yourself extra time if you choose to prepare this for your next meal.
Our bodies need carbohydrates and other essential minerals, which you can get from barley and rice. There is tons of flexibility and freedom with how you can use the grains, as we've shown you above. Even in combination, what you get is a unique flavor and texture.
Furthermore, you don't limit yourself to what you can eat with the barley and rice. Whether it's breakfast, lunch, dinner, or an in-between snack, you'll get a delicious and versatile option with either grain.
The image featured at the top of this post is ©allstars/Shutterstock.com.