Your family's breakfast choices can greatly impact how the day goes. You've most likely heard, and we paraphrase slightly, breakfast like a king, lunch like a lucky prince, and dinner like the unfortunate pauper. But what the originator, who we must say was rather brilliant, should have added is breakfast like a healthy king.
Rice cereal and oatmeal are healthy jam-packed breakfast options that should always feature on your plates. One is a gluten-free powdered rice option containing a mild flavor. Babies love it because of this fact, and moms love it too because it won't cause havoc on the little one's digestion. The other is a nutty-flavored, interestingly textured version of whole oat grains.
Rice Cereal vs. Oatmeal: What Is the Difference
Rice Cereal: What Is It?
Rice cereal is an interesting combination of rice as a basic ingredient and different types of foods. Many pediatricians will recommend the easy-to-digest, mildly flavored rice cereal as the first food for many babies. Your little one needs food that has a smooth consistency for easier swallowing. White or brown rice cereal provides a hearty, filling meal that'll keep your baby happy and healthy for hours.
Every spoonful of rice cereal comes jam-packed with nutrients. Gluten-free powdered rice is a fantastic source of iron and vitamin E, making it an excellent addition to your bundle of joy's diet. But, wait, it's not only babies who can eat this wonderful and delectable food. be adventurous and try out one of the hot or cold rice cereals available in the market.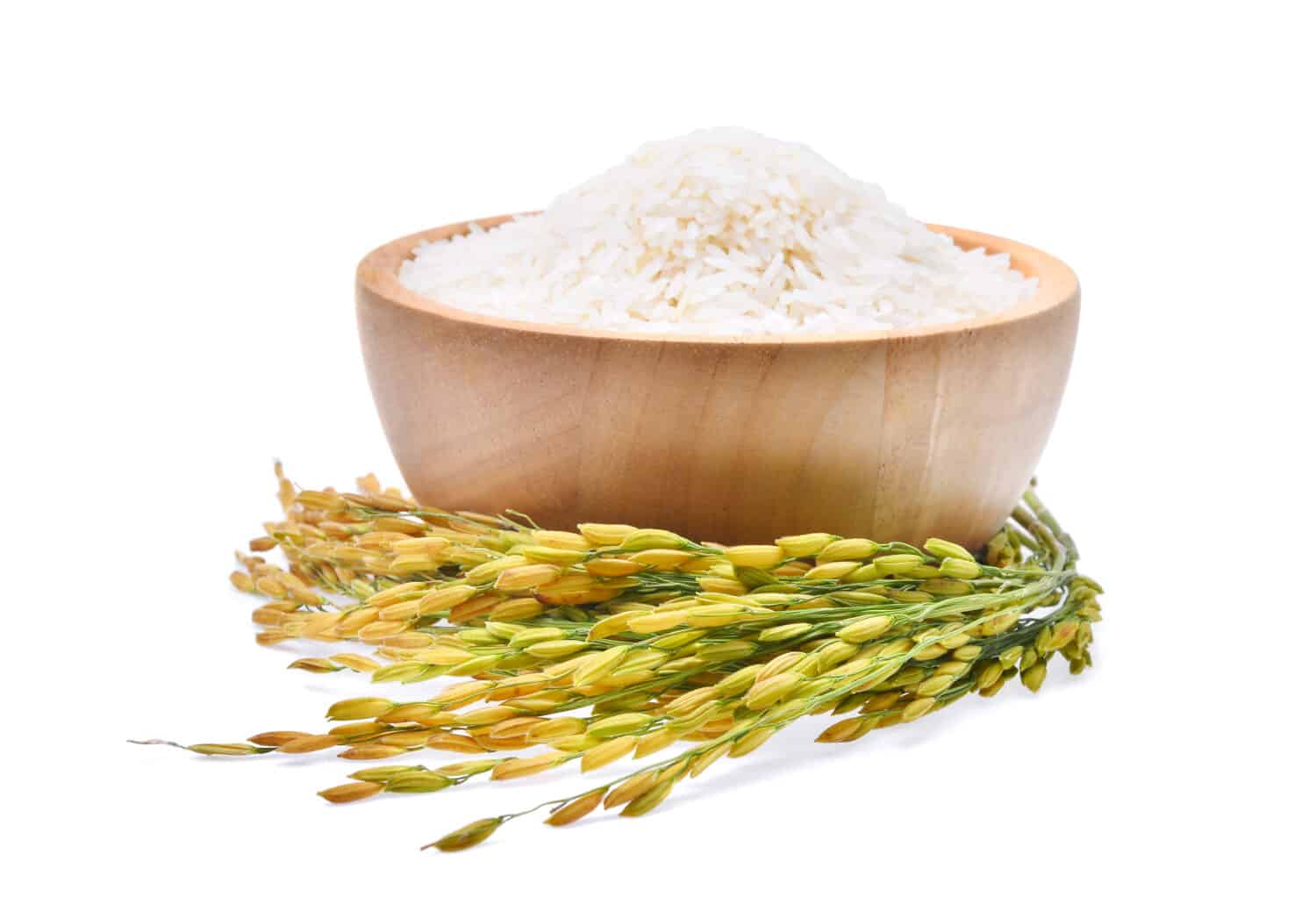 Oatmeal: What Is It?
You may not know, but oats top the list when looking at health grains. First, you'll never complain about digestive issues or other gluten intolerance-related issues when consuming gluten-free oats.
The second important point is that the grains have a healthy dose of fiber, minerals, vitamins, and antioxidants.
Some of us prefer the more traditional name of oatmeal, which is porridge. You don't need to be a master or top chef candidate to prepare the mixture. It only requires you to boil some oats in water or milk until it assumes a slightly thick, creamy consistency.
What you get in a serving is a healthy, filling breakfast option full of important nutrients. These include minerals, vitamins, proteins, and complex carbohydrates. The burst of energy that'll go through your body will have you feeling like Superman or Wonder Woman. Furthermore, it'll easily sustain you throughout the morning. If you tend to get hungry before lunch and need a quick snack, pack some oat-based muffins, cookies, or granola bars.
Origin of Rice Cereal and Oatmeal
It's not very clear when rice cereal first hit the shelves. Although, a dive into the history shows that rice cereal may be the newer baby on the block, having gained prominence due to Kellogg's range of rice cereals from the early 1900s. Indeed Kellogg's founder John Harvey Kellogg and his brother established a cornflake-producing company in 1898, thus establishing cereals as a breakfast option.
The story is rather different when it comes to oats. Humans have cultivated oats and eaten porridge from as far back as 30,000 years ago. Now here is where it gets rather interesting. Romans and Greeks knew about oatmeal, but it was a food the rich left to peasants and animals. We bet the peasant would love to see the more affluent digging into bowls of oatmeal now; indeed, a full circle moment there.
By 1500, thanks to the Romans, the British, Scottish, and Wales were growing and eating oats. America caught up much later because until 1900, they considered oats animal food. But in the present world, oatmeal has become a much-loved food for many families worldwide.
Rice Cereal vs. Oatmeal: Nutrient content
Both rice cereal and oatmeal are jam-packed with nutrients. The following applies to half-cup servings of both.
Carbohydrates: oatmeal leads with 27 g of carbohydrates to 23 grams of rice cereal.
Fiber: Oatmeal is richer in dietary fiber than rice cereal, with about 4 g per serving compared to 0.5 g in the latter.
Proteins: both have almost similar amounts, although oatmeal is slightly higher at about 2g to rice cereals, 1g per serving.
Oatmeal contains minerals like iron, magnesium, phosphorus, zinc, and vitamins. Rice cereal, depending on the brand, comes fortified with the necessary minerals. So take time to read the labels with a keen eye when shopping.
Rice Cereal vs. Oatmeal: Taste and Texture
Do you know why babies lick their lips appreciatively when eating rice cereal? Well, the texture is smooth and creamy. Want to make the mild flavor more interesting? Well, throw in additional ingredients like fruit puree, Peanut butter, formula, or vegetables. We promise your baby will love every comforting spoonful of the rice cereal.
Oatmeal has what we can describe as a texture that has more character. It's thicker and sometimes a bit chewy. But if you prefer smoother foods, there's the option of trying to get a creamier texture when cooking.
Rice Cereal vs. Oatmeal; How to Make It
The process of making both rice cereal and oatmeal is pretty simple. Within minutes, you and your baby should be enjoying a healthy, filling breakfast.
Rice Cereal Preparation
All it takes is one tablespoon of your preferred rice cereal brand. Put it in a bowl, and add 4 to 5 tablespoons of water, formula, or breast milk. Keep stirring to achieve a smooth/creamy consistency. Now, take the mixture to a microwave for about 20 seconds. Alternatively, a small saucepan over low heat on the stovetop should do the trick. The delicious meal is now ready. Let it cool first before feeding the little one.
Oatmeal Preparation
You need a cup of your preferred rolled oats brand. Combine this with a cup full of water or milk in a saucepan. Start boiling on medium heat and then gradually reduce heat to low for about 5 to 10 minutes. Keep up with stirring; otherwise, it'll stick to the bottom and start to burn. When you get the consistency you like, remove the oats and serve. Kick up the flavor with toppings like cinnamon, nuts, honey, or your preferred fruit.
So what if the microwave is your favorite time saver? Well, go right ahead and use it. The little inconvenience is that you've to keep opening the door to stir the oat. It's worth it, though, because you'll get the consistency you want. The microwave is definitely faster, and within two to three minutes on high, your porridge will be ready.
Rice Cereal Substitutes
This may have happened when feeding your baby. Whenever you try to give rice cereal, the reception is not very positive. You also find that you don't quite like the taste. Well, there're plenty of substitutes, including the following.
Oatmeal
Ditch the rice cereal for oatmeal if the former is not working for everyone. When it comes to babies, start with small amounts. It also doesn't hurt to puree the mixture to get rid of the chunkier textures. That'll make it easier for them to swallow the oatmeal. But, as they grow older they'll be able to take the thicker consistencies.
Quinoa flakes
Gluten-free quinoa flakes are a fantastic alternative to rice cereal. Preparation methods are the same as you would use for oatmeal.
Barley cereal
Barley cereal is jam-packed with nutrients and fiber and makes an excellent substitute for rice cereal.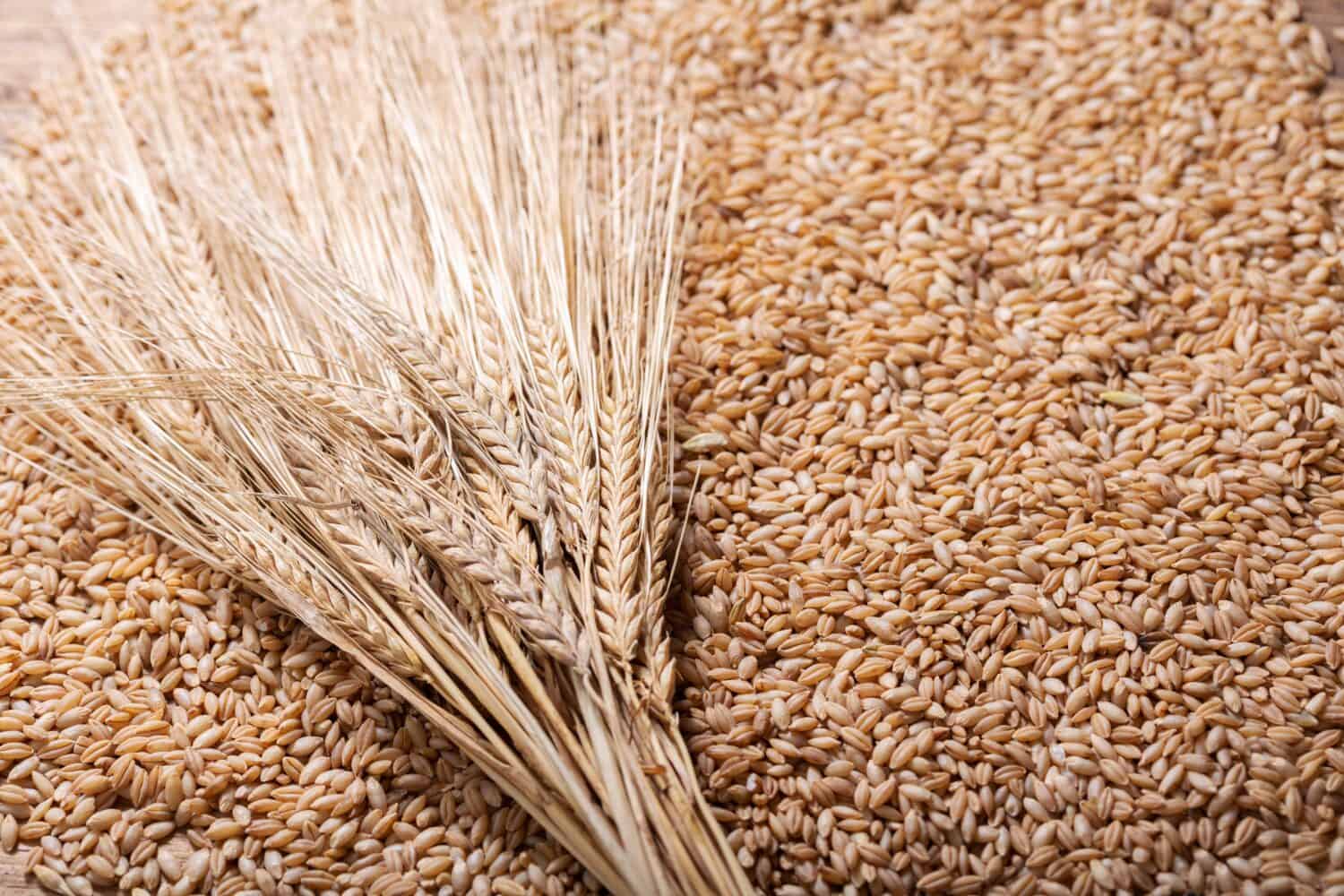 Pureed Fruit and Vegetables
A combination of pureed vegetables and fruit is an interesting and flavorful substitute for rice cereal. Cook, steam, then blend your selections until smooth.
Cottage Cheese Or Yogurt
Cheese and yogurts are an excellent and tasty alternative to rice cereal. Just remember, when picking brands for the baby, go for those with few additives and low sugar content.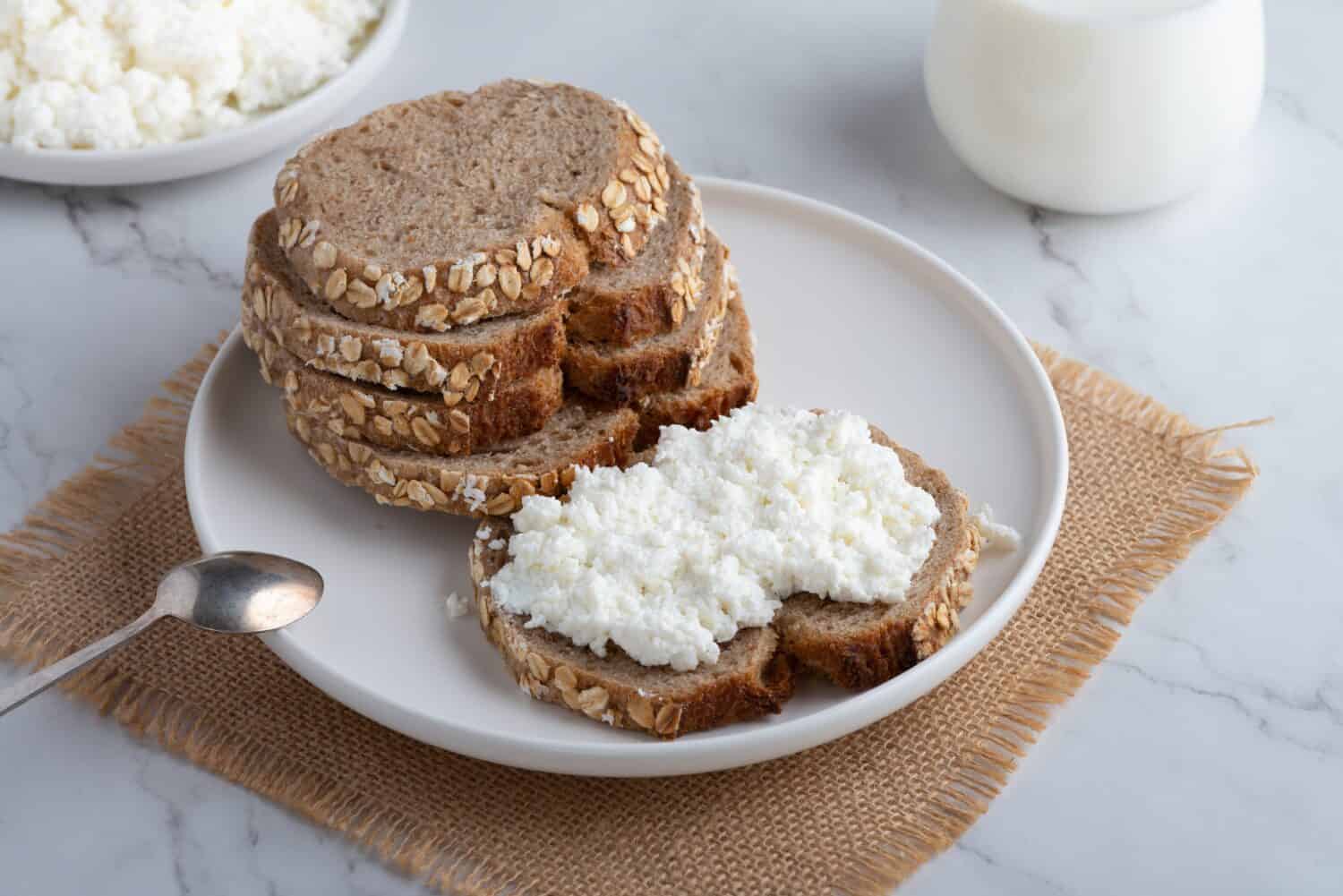 Oatmeal Substitutes
Ready to try out other healthy foods as a substitute for oatmeal?
Quinoa flakes
Quinoa flakes are high protein and gluten-free. Try putting them in your muffins and enjoy the nutrient benefits and interesting taste.
Amaranth
Amaranth has a texture similar to oatmeal, but the flavor is slightly nuttier.
Buckwheat Groats
Enjoy the gluten-free buckwheat groats as an oatmeal substitute.
Cream of Rice
Like amaranth, cream of rice has a similar texture to oatmeal. Say goodbye to sensitivities or allergies with these tasty options.
Chia Seeds
Soaking chia seeds in water or milk creates a pudding-like texture. What you get in a serving is a bowl full of fiber and protein.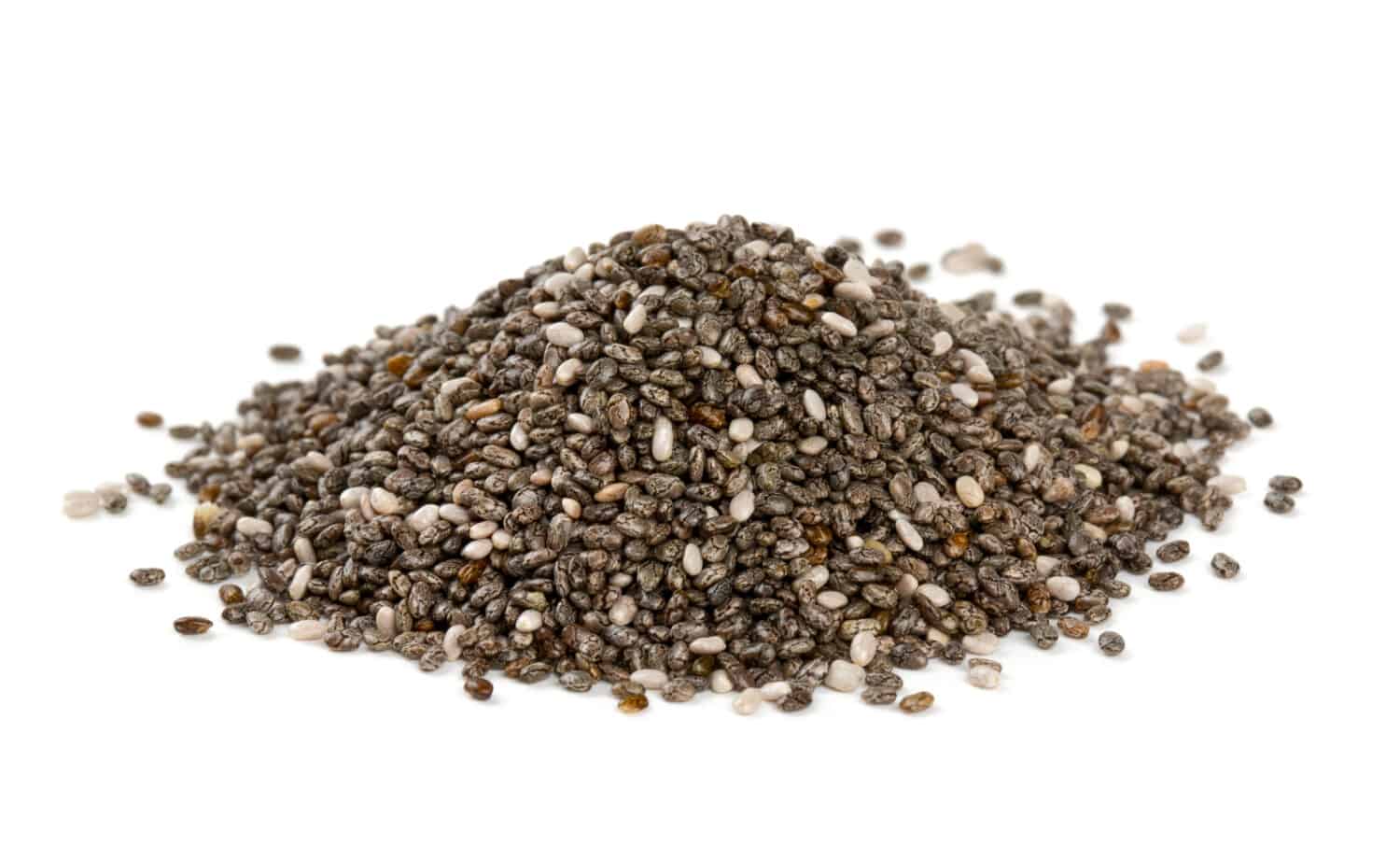 Oatmeal Recipes
Check out the following recipes for some oatmeal inspiration.
Print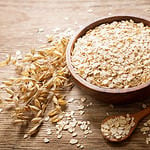 Overnight Oatmeal Bake
---
⅓ cup half-and-half
1 tablespoon firmly packed dark brown sugar
1 teaspoon butter, melted
1 teaspoon vanilla
Cooking spray
3½ cups water
2 cups uncooked rolled oats
2 medium sweet apples, such as Fuji or Gala, cut into ½ inch pieces (about 2 cups)
⅓ cup raisins
2 teaspoons apple pie spice
¼ teaspoon ground cinnamon
---
Instructions
1. In a small bowl, stir together the half-and-half, brown sugar, butter, and vanilla. Cover with plastic wrap and refrigerate overnight until serving time.
2. Lightly spray a 3- to 4-quart slow cooking with cooking spray. Put the remaining ingredients except the cinnamon in the slow cooker, stirring well to combine. Cook, covered, on low for 7 to 8 hours, or until thick and creamy.
3. Stir the half-and-half mixture into the oatmeal. Spoon into bowls. Sprinkle with cinnamon.
Start A Healthy, Energy Filled Day with Rice Cereal or Oatmeal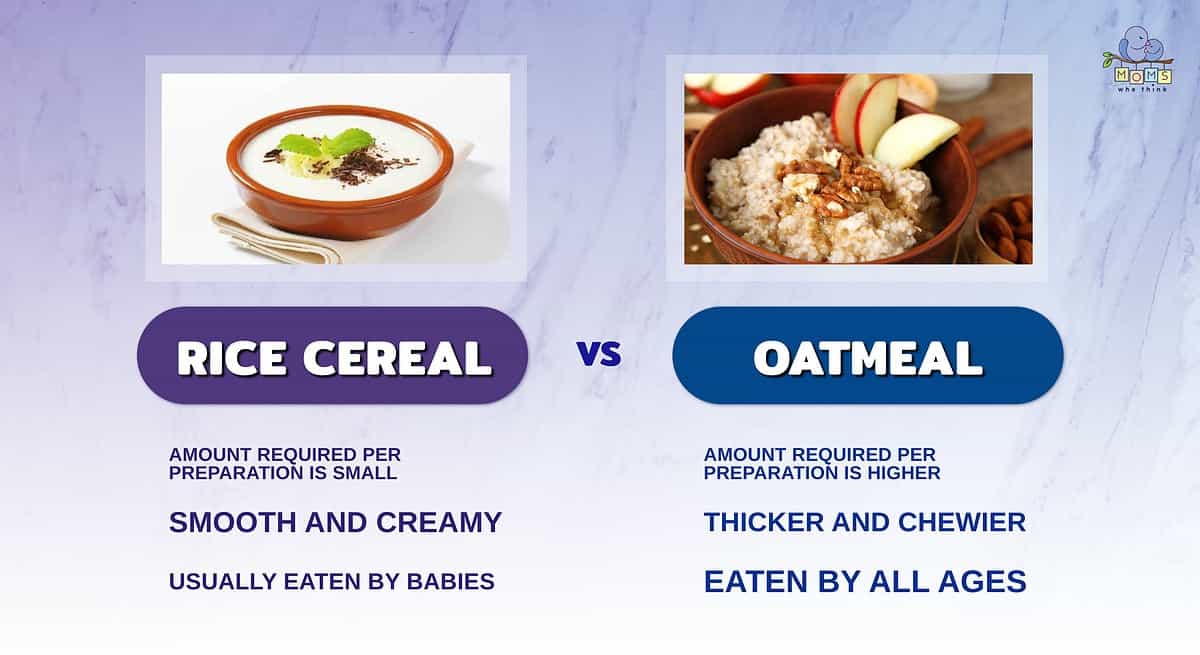 Rice cereal has a smooth and creamy texture, a great contrast to oatmeal's thicker and chewier texture.
Rice cereal is usually eaten by babies, due to its smooth texture, while oatmeal is eaten by people of all ages.
It doesn't take much to prepare rice cereal! It does take a bit more to prepare oatmeal.
Jumpstart your and your family's day with a healthy serving of oatmeal or rice cereal. The nutrient-packed servings will give you an energy boost like you can't imagine. Also, try some of the recipes we've shared. Just remember to make plenty because, we promise, they won't last long.
The image featured at the top of this post is ©Tanya Sid/Shutterstock.com.