Schools in Charlotte, North Carolina, have a long and rich history, with many located in imposing buildings on busy streets or humble structures in the region's rural areas. These institutions offer students an opportunity to learn and grow in a unique environment.
From humble beginnings in the 19th century to the present, these long-standing institutions have shaped generations of Queen City residents, leaving an unforgettable mark on the city's and state's educational landscapes.
But just how ancient are the oldest institutions in Charlotte? Journey through the annals of history and embark on a journey through the city's educational legacy as we unveil the intriguing history behind the schools that have impacted Charlotte's communities for the longest time.
First Ward Creative Arts Acad
715 N. Caldwell St, Charlotte, NC 28202
First Ward Creative Arts Academy is the oldest elementary school on our list. The facility's original name was First Ward Elementary, and it opened its doors in March 1900. Consequently, it's the oldest Charlotte-Mecklenburg (CMS) system school.
First Ward is in the vibrant and historically diverse uptown. The facility was one of the three pioneering institutions in Charlotte's inaugural public school system. The other two were South School and Myers Street School, which catered to African-American children.
Remarkably, First Ward remains the sole survivor among the trio. Despite being rebuilt multiple times to adapt to the evolving needs of its students, the facility remains rooted in the same grounds where its storied history began. As a result, the facility still has its rich heritage and thrives as a full arts integration magnet school.
Currently, First Ward serves 581 scholars between kindergarten to fifth grade. This populace comprises 47% females and 43% males, and learners from minority communities form 97%. In addition, 99% face financial constraints, but the school supports them in any way possible.
In addition, the facility hires 45 tutors and one counselor, creating a tutor-student ratio of 1:13. The educators infuse artistic expression into the school's curriculum to foster a vibrant and dynamic learning environment.
Dilworth Elementary School: Latta Campus
405 E. Park Ave, Charlotte, NC 28203
Dilworth Elementary School in Latta is the second oldest elementary school on our comprehensive list. The institution is in the core of Charlotte, NC, and boasts a captivating history tracing back to 1904. The institution was named after a visionary philanthropist, Edward Dilworth Latta, who donated land to construct the school's original eight-room school building. Edward's generous act laid the foundation for a thriving facility.
Over the years, Dilworth Elementary has transformed remarkably, experiencing numerous expansions and renovations. As a result, most residents consider the school a symbol of resilience, converging the past and present to ensure that generations of students receive quality guidance to shape their futures.
Today, the institution serves a gifted and diverse student body comprising 293 scholars. The facility has maintained its welcoming and accommodative culture, as evident in its 41% minority student enrolment. Moreover, the institution has stayed true to its goal of providing equal education opportunities, hence enrolling 21% of students with financial limitations.
Dilworth Elementary School boasts impressive performance in statewide exams, ranking 103 in North Carolina and 15 in the Charlotte-Mecklenburg Schools District. As it evolves, the facility remains dedicated to providing enriching and comprehensive learning experiences.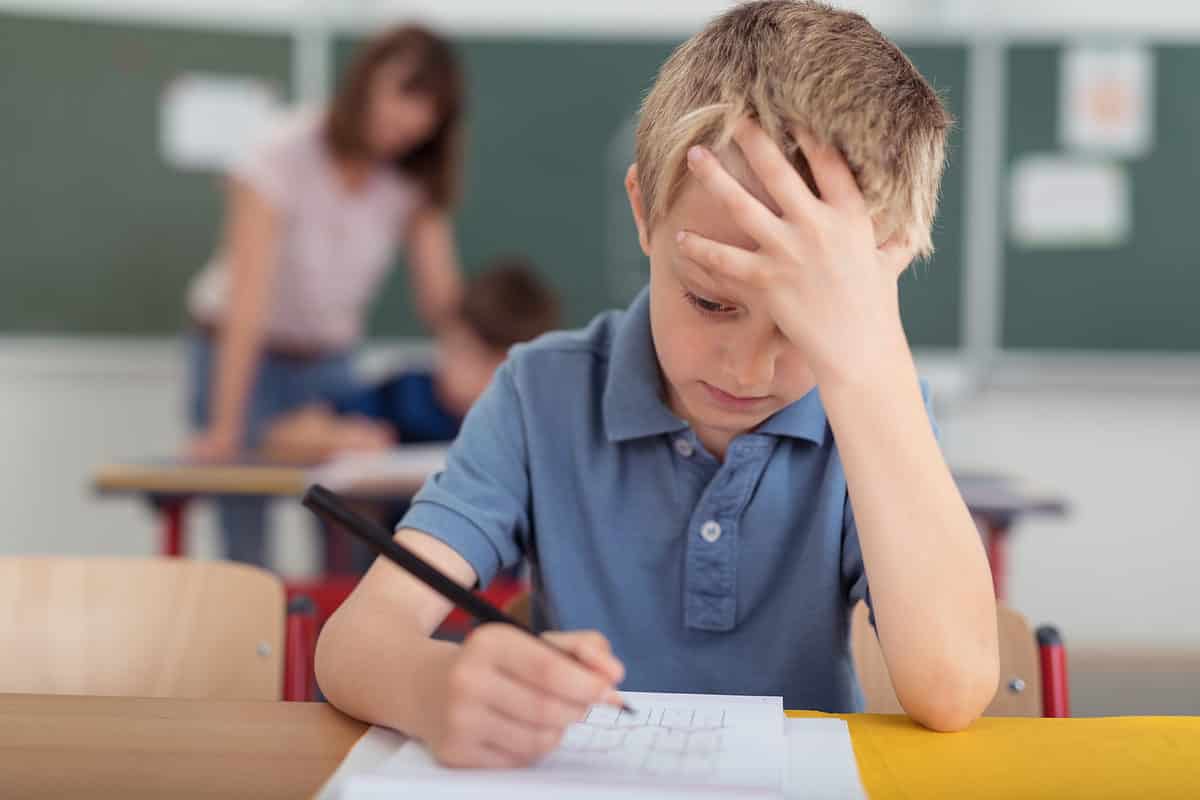 Elizabeth Traditional Elementary
1601 Park Dr, Charlotte, NC 28204
Elizabeth Traditional Elementary School ranks number three among the most ancient elementary schools on our list. The primary institution is reputable for its unwavering dedication to a robust academic foundation for learners. Thus, it has constantly delivered outstanding educational experiences for apprentices since its establishment in 1912.
Elizabeth Traditional experienced a defining moment in its history in 1977 when it introduced its esteemed Traditional K-5 magnet program. This move further cemented the school's reputation as a hub for academic distinction.
Elizabeth Traditional Elementary School has evolved alongside the diverse and ever-changing population it serves throughout the years. As a result, the facility has adapted its building structures, name, and curriculum in line with its student body's evolving demands. But in between the winds of change, one aspect has remained constant: the reputable institution's relentless commitment to laying a rock-solid educational foundation for every student.
Today, Elizabeth Traditional Elementary School serves K-5 to a student population of 490, comprising 48% schoolboys and 52% schoolgirls. The school is among the most ethnically diverse in the region, boasting a 90% minority student enrollment. In addition, the facility enrolls 44% of financially limited scholars.
Empowered by passionate staff and dedicated faculty members, Today, Elizabeth Traditional Elementary School nurtures academic rigor and personal growth among its students. This equips learners with crucial tools to attain their full potential.
Saint Ann Catholic School
600 Hillside Ave, Charlotte, NC 28209
Religion-based institutions stand among the most ancient facilities in the US and globally. Thus, it doesn't surprise that Saint Ann Catholic School ranks as the fourth oldest elementary school on our list. The reputable institution boasts a rich history spanning over six decades and has been the region's beacon of Catholic education since opening its doors in 1955.
The dedicated Sisters of Saint Joseph have worked hand in hand with devoted lay teachers toward the Saint Ann Elementary School's mission of providing holistic development for learners. The school Initially comprised twelve classrooms and a cafeteria. But it experienced significant expansion in 1960, adding six more classrooms and a library to accommodate its growing populace.
Throughout its storied history, the facility has remained steadfast in its commitment to fostering whole child growth, whether spiritually, academically, physically, socially, or creatively.
Today, the school boasts a total enrollment of 178 scholars from prekindergarten to fifth grade. In addition, the facility boasts an average class size of 21 and vast amenities to ensure the best learning experience. These include transportation, financial aid, arts, and uniforms.
The staff and faculty members at Saint Ann Catholic School continue to play a vital role in shaping the lives of countless students walking its halls. They do so Guided by a profound sense of faith and a passion for education.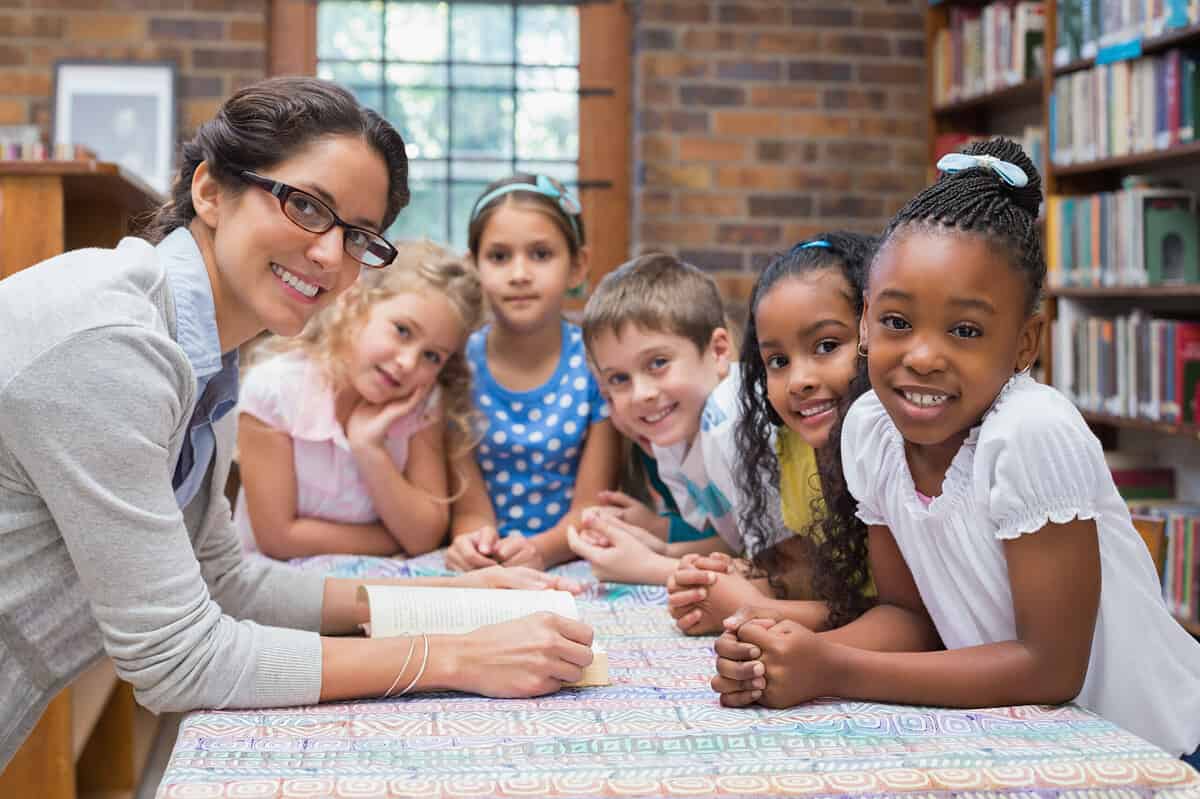 Garinger High School
1100 Eastway Dr, Charlotte, NC 28205
Garinger High School is arguably the oldest high school on our list. The facility's history dates back to the 1908–09 era, and as you'd expect, it has undergone numerous improvements and transformations to reach its current status. In fact, most of the senior residents in the region acknowledge that the school is a testament to Charlotte's evolution of education.
Garinger High School's inaugural graduating class received their diplomas in 1909. In 1920, Charlotte High School moved to a larger building on East Morehead Street and was rebranded as Alexander Graham High School. But despite the new name, the school retained its original legacy.
A new chapter in Garinger High's history unfolded in 1923 with the opening of Central High School on Elizabeth Avenue. The new facility enrolled all students previously attending Alexander Graham High, ensuring a seamless continuation of education.
But it was until 1959 that the school attained its key milestone and moved to its current home on Eastway Drive. The new facility was renamed to honor Dr. Elmer H. Garinger, former principal of Central High and Charlotte City Schools superintendent.
Garinger High School Currently serves 1,498 scholars between ninth and twelfth grades. The populace comprises 52% males and 48% females, with a 95% minority enrolment rate. To date, the facility encapsulates the dedication and leadership spirit exemplified by Dr. Garinger throughout his impactful career.
West Charlotte High School
2219 Senior Dr, Charlotte, North Carolina 28216
West Charlotte High School, the second high school on our list, is one of the district's oldest public facilities. The reputable institution was initially Charlotte-Mecklenburg High School and has remained a cherished community with a remarkable history dating back to 1938, its establishment year.
West Charlotte has had an illustrious past where it has continually nurtured exceptional talent across various fields. In addition, the institution has been a cradle for notable personalities, from public officials and accomplished athletes to influential business leaders who have left indelible marks on their respective specialization areas. Consequently, the school has always carried a sense of pride and camaraderie resonating among its alums, students, staff, and supporters.
West Charlotte High School attained a key milestone in April 2005, earning authorization as an International Baccalaureate World School. As expected, the prestigious accreditation opened new horizons for learners seeking academic rigor and cultural awareness. Since then, students have studied vast courses under the IBO program, gaining a global perspective that fosters intellectual growth.
West Charlotte High School currently serves 1,374 with an equal gender distribution. About 98.5% of students come from minority groups, and all students face financial limitations and leverage the school's incentivized meal programs. Nevertheless, the institution remains a vibrant hub of academic and cultural enrichment.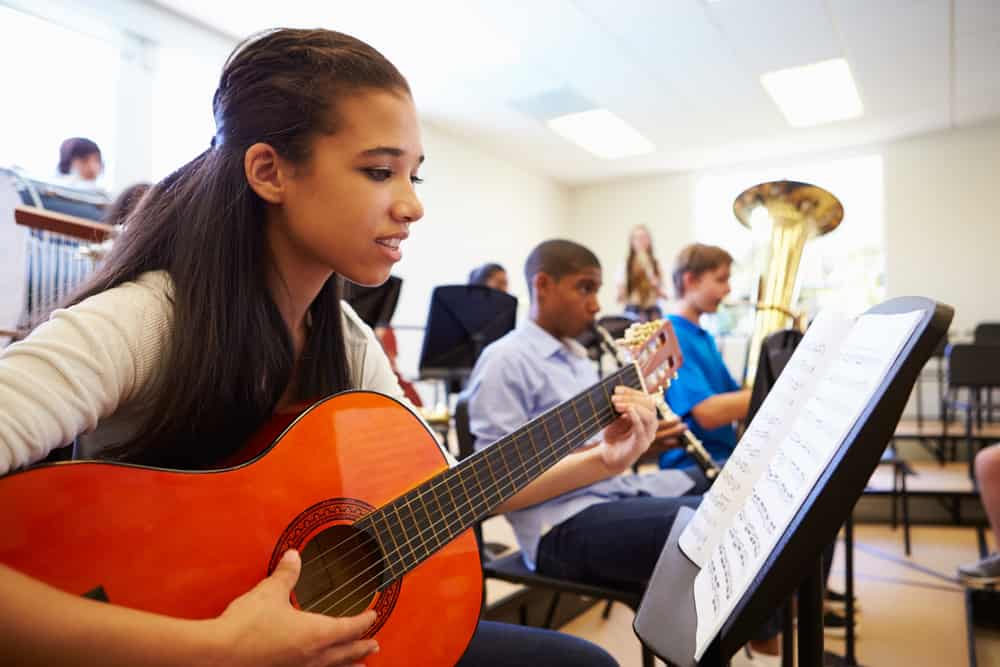 Myers Park High School
2400 Colony Rd, Charlotte, NC 28209
Myers Park High School is immersed in a rich tapestry of history. Besides its reputation for seemingly unmatched academic achievements, the school also boasts of being one of the city's and state's oldest high schools.
Myers Park entered the educational landscape in 1951, sitting on an impressive 62-acre campus with 13 distinct buildings. The institution provided students with a learning environment reminiscent of a close-knit college community, and this culture has remained in place to date.
Since its initial day, the school has remained focused on delivering a nurturing space enabling academic and personal growth among students. The school's legacy is deeply rooted in excellence; the school continues to inspire generations of learners, fostering a spirit of curiosity, growth, and achievement.
Today, Myers Park High School caters to 3,593 scholars between ninth and twelfth grades. About 39% of the populace comes from minority communities and 20% face economic limitations.
Myers Park boasts a remarkable roster of accomplished alums with indelible marks in their respective fields. One good example is Omar Gaither, whose talents as a Carolina Panthers linebacker and special teams player have dazzled NFL fans. Haywoode Workman, another esteemed Myers Park graduate, made a name for himself as a former Indiana Pacers guard and a current referee in the National Basketball Association. Moreover, the school nurtured Ben Browder, an acclaimed actor known for his TV roles in "Farscape" and "Stargate SG-1. These are only a few notable names who earned their foundations from Myers Park.
Independence High School
1967 Patriot Dr, Charlotte, NC 28227
Independence High School, famous as the Big I, also makes it to our list of Charlotte's most ancient high schools. The facility opened in 1967, and the founders shared the sole objective of building robust relationships between schools and the community while maintaining rigorous instruction and high expectations.
Every Big I student is valued and receives an education that equips them with the necessary skills for success beyond high school. Thanks to this unwavering commitment, generations of students have achieved their aspirations in advanced studies and careers.
Independence High School no longer houses magnet programs after the relocation of the IB program to another institution. However, a new chapter unfolded with the Academy of International Studies incorporation. This innovative program was meant to instill in students a sense of global awareness and community engagement.
The Big I currently serves 2,083 scholars between ninth and twelfth grades, hence one of the largest schools in the state. This populace comprises 52% males and 48% females, with 77% coming from minority communities.
As the facility continues shaping students' futures, it remains dedicated to nurturing well-rounded individuals with a deep understanding of their communities and skills to address everyday problems.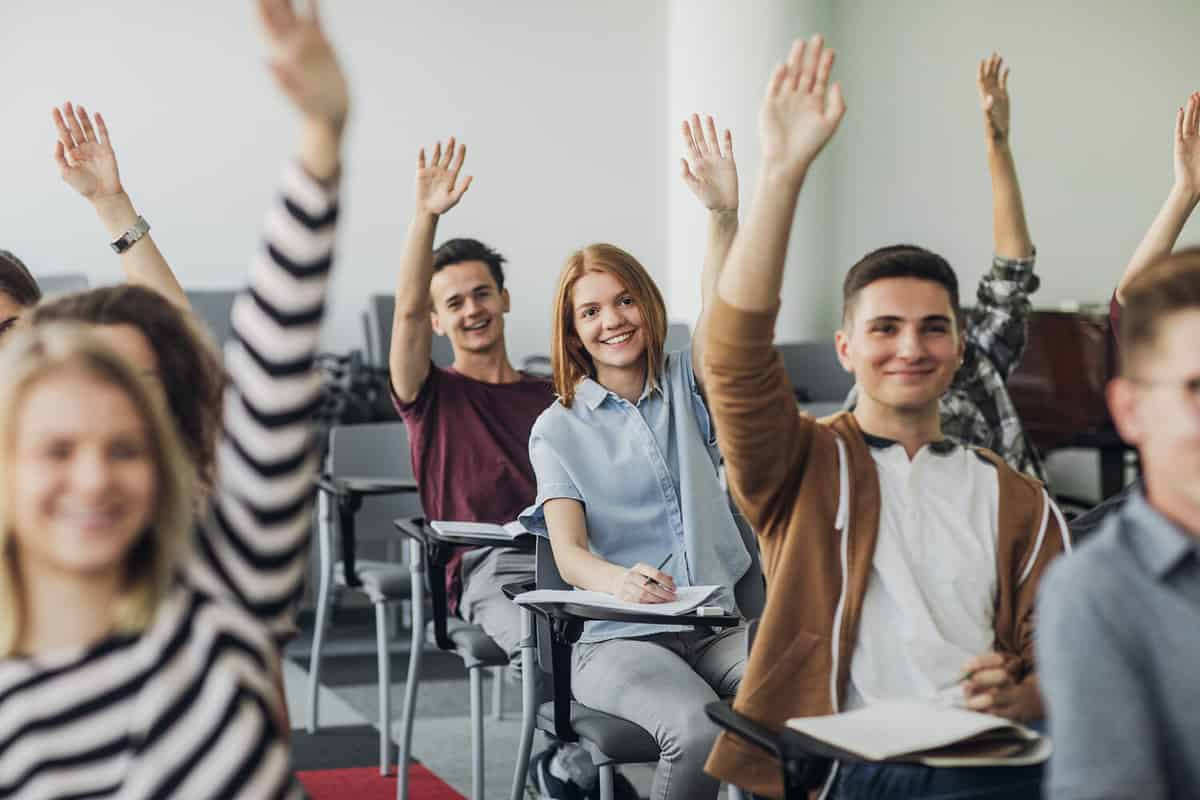 Queens University of Charlotte
1900 Selwyn Ave, Charlotte, NC 28274
Queens University has a rich, longstanding history you'd expect from one of the country's oldest institutions. But the school wasn't what it is today. Rather, its roots trace back to the facility's humble beginnings in 1857-1891, when it was initially called Charlotte Female Institute. The school later became the Presbyterian Female College (between 1896 and 1912), after which the school acquired the name Queens College.
A pivotal 1930 merger with Chicora College marked a turning point for Queens College as the school forged a connection with the Presbyterian Synod of South Carolina. The new facility embraced Chicora's motto, non minister sed ministrant, translating to "Not to be served, but to serve."
Since then, the school has considered the spirit of service a defining element of its identity. Consequently, faculty, students, staff, and alums have embraced this ethos that has always shaped the institution's character and mission.
Queens embarked on a path towards inclusivity In the 1940s. The facility gradually admitted male students who initially attended classes but weren't authorized to reside on campus. About eight years later, the facility inaugurated its co-ed evening college. Ultimately, the university became fully co-educational by 1987, opening its doors to male students and offering on-campus housing.
In 2002, the institution officially changed to its current name, Queens University of Charlotte. While the institution has experienced significant evolution, it maintains a cherished sense of intimacy on campus. This culture continues to foster close mentorship between esteemed faculty members and scholars.
Johnson C. Smith University
100 Beatties Ford Road Charlotte, NC 28216
Johnson C. Smith University is among the best small colleges in the United States. The institution serves over 1,100 scholars and hires over 240 faculty members, staff, and administrators. But this wasn't the case when Reverends S.C. Alexander and W.L. Miller led the institution's inauguration in 1867.
Initially known as Freedmen's College of North Carolina, the institution adopted its current name in 1923. This new development was in honor of Jane Berry Smith's generous donation in memory of her late husband.
A year later, in 1924, JCSU earned recognition as a four-year college and was privileged to be among the first beneficiaries of The Duke Endowment. The institution's commitment to education expanded as it admitted women in 1932. Later, in 1938, the facility became an independent college under the Presbyterian Church.
JCSU has impacted the community beyond academia. The facility is a founding member of the United Negro College Fund, established in 1944. In addition, the university witnessed significant growth between 1955 and 1968 thanks to the Duke Endowment support.
To date, the higher learning institution is reputable for embracing innovation. The facility gained national recognition in 2000 by launching the IBM Laptop Initiative. The institution has also JCSU has undergone transformative projects Over the past decade, including the development of Mosaic Village, the JCSU Arts Factory, and the New Science Center.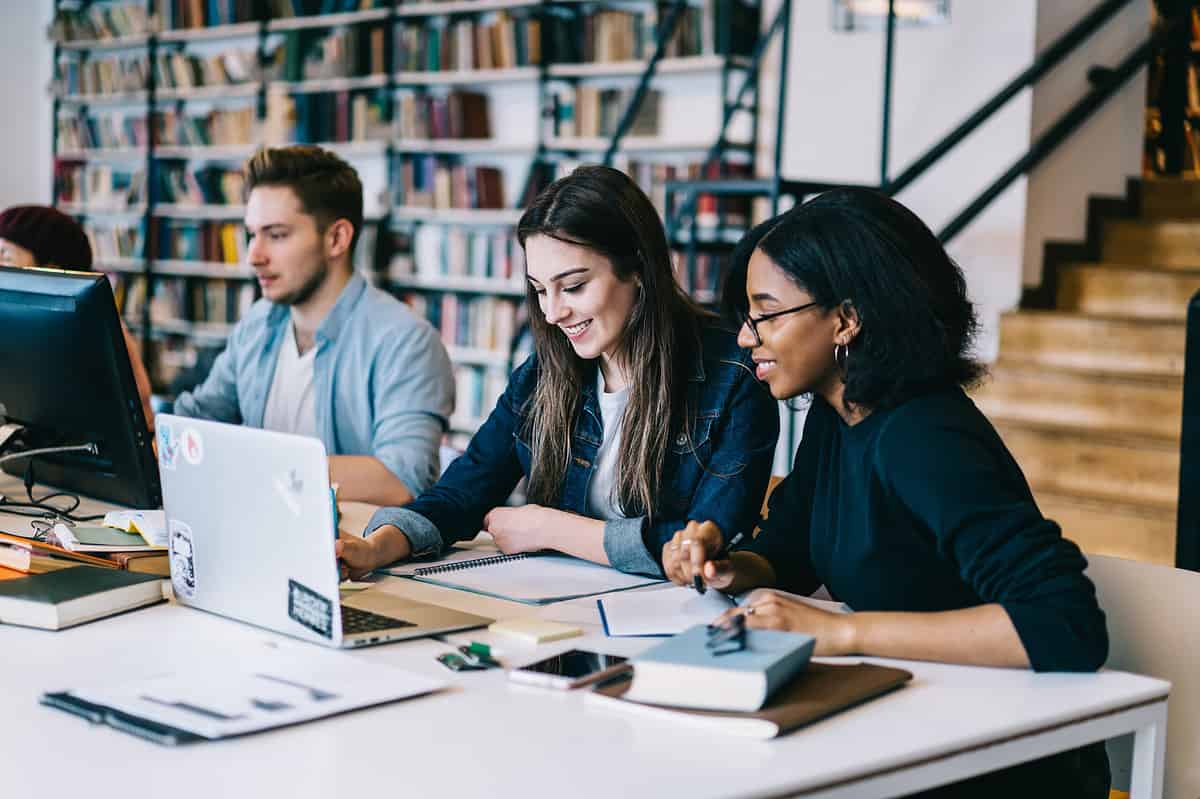 Davidson College
Davidson, North Carolina 28035
Founded in 1837, Davidson College has a rich history rooted in Presbyterian origins. The facility opened in 1837. It was named after General William Lee Davidson, a Revolutionary War legend. Initially, the facility was a manual labor institute with a seal and motto inspired by the Mecklenburg Declaration of Independence and influenced by the enigmatic Peter Stuart Ney.
The facility offered subjects like philosophy, classical languages, and Christianity during its early years. The institution aimed to inspire diverse learners without denominational restrictions. As a result, the facility attracted students from various religious and regional backgrounds. As of 1860, the school's alumni had spread across twelve states and two countries.
After the Civil War, Davidson College gradually expanded its faculty, curriculum, and enrollment, introducing new disciplines such as history, chemistry, English, and physics. By 1890, the school's teaching staff comprised Ph.D.-holding professors. The college later experienced significant growth, serving over 300 students by 1910.
Davidson College experienced major changes that occurred in the early 20th century. For instance, the facility added music, business, and economics courses, established honors programs and seminars, and became the third North Carolina college to have a Phi Beta Kappa chapter. The school also admitted women as degree candidates in 1973, a major milestone.
Today, Davidson College is a thriving institution comprising upwards of 1,900 students. In addition, the school hires a dedicated teaching faculty of 170.  
Notable Davidson College Alumni
Stephen Curry – Basketball Player for the Golden State Warriors (NBA)
Woodrow Wilson – 28th President of the United States
Patricia Cornwell – American crime writer
Dean Rusk – American secretary of state under John F. Kennedy and Lyndon B. Johnson
Vital Considerations When Searching For A School
A rich history is among the leading considerations when looking for a school. But while our review has all the information to simplify your search, choosing your final ideal school is still difficult. Fortunately, heeding other key considerations can relieve you of the burden.
A top consideration when searching for a school for your child is the quality of education. You must also prioritize the school culture, faculty accreditation, experience, and how the facility ranks in state-required examinations. You can never go wrong with these leading factors.
The image featured at the top of this post is ©Ground Picture/Shutterstock.com.