The schools in Fort Worth prove that the age of a school can impact the quality of the education. Families want their children to experience learning in a reputable institution with a rich history and a track record of success. On the other hand, teachers want to work in a welcoming environment with a strong heritage and a growth-focused culture.
Both scenarios are more likely to be available in an old institution with a broad history spanning decades or even centuries. Fortunately, job seekers and parents seeking such learning environments in Fort Worth will always have options, as the large city setting houses some of the country's oldest institutions.
But how ancient are these legacy facilities? Our comprehensive review of the ten oldest facilities in Fort Worth will answer you and guide your decision, whether you're a job seeker or parent.
Lily B Clayton Elementary
2000 Park Pl Ave, Fort Worth, TX 76110
Lily B. Clayton is our list's third oldest (or second youngest) elementary school. Initially called Mistletoe Heights Elementary School, the facility opened its doors in 1922. The school was then named after Lily B. Clayton, the esteemed teacher whose career spanned an impressive 50 years, starting in 1885. Interestingly, the new school's first principal, Lulu Parker, was the first woman to lead a Fort Worth school.
Lily B. Clayton reflects the 1920s architectural style and showcases the quality of WPA projects from the 1930s. These attributes earned the school recognition as a Historic and City Landmark in 1990. The original building includes the front entrance, auditorium, and kindergarten classrooms, featuring beautiful replica wood doors provided by the PTA and the school district in the mid-1980s
In 2003, an addition was carefully designed in line with the original building, funded by an FWISD Bond program. This expansion included a cafeteria, library, and 14 new classrooms. The PTA also contributed playground equipment for the student's enjoyment in 2003 and 2005, and the school added a brick marquee in 2004 to keep families informed about school events.
Today, Lily B Clayton Elementary is home to 491 scholars between prekindergarten and fifth grades. This populace constitutes 52% males and 48% females, with 54% coming from minority communities. In addition, 43% of learners need financial aid.
Lily B Clayton hires 32 full-time tutors and one counselor, so each staff member saves about 15 apprentices. This exceeds the district's student-educator ratio, but the school performs above expectations.
According to the latest statewide test scores, Lily B Clayton ranks 745 in the state and fourth best in the district. In addition, 59% of learners passed math, and 65% passed reading proficiency.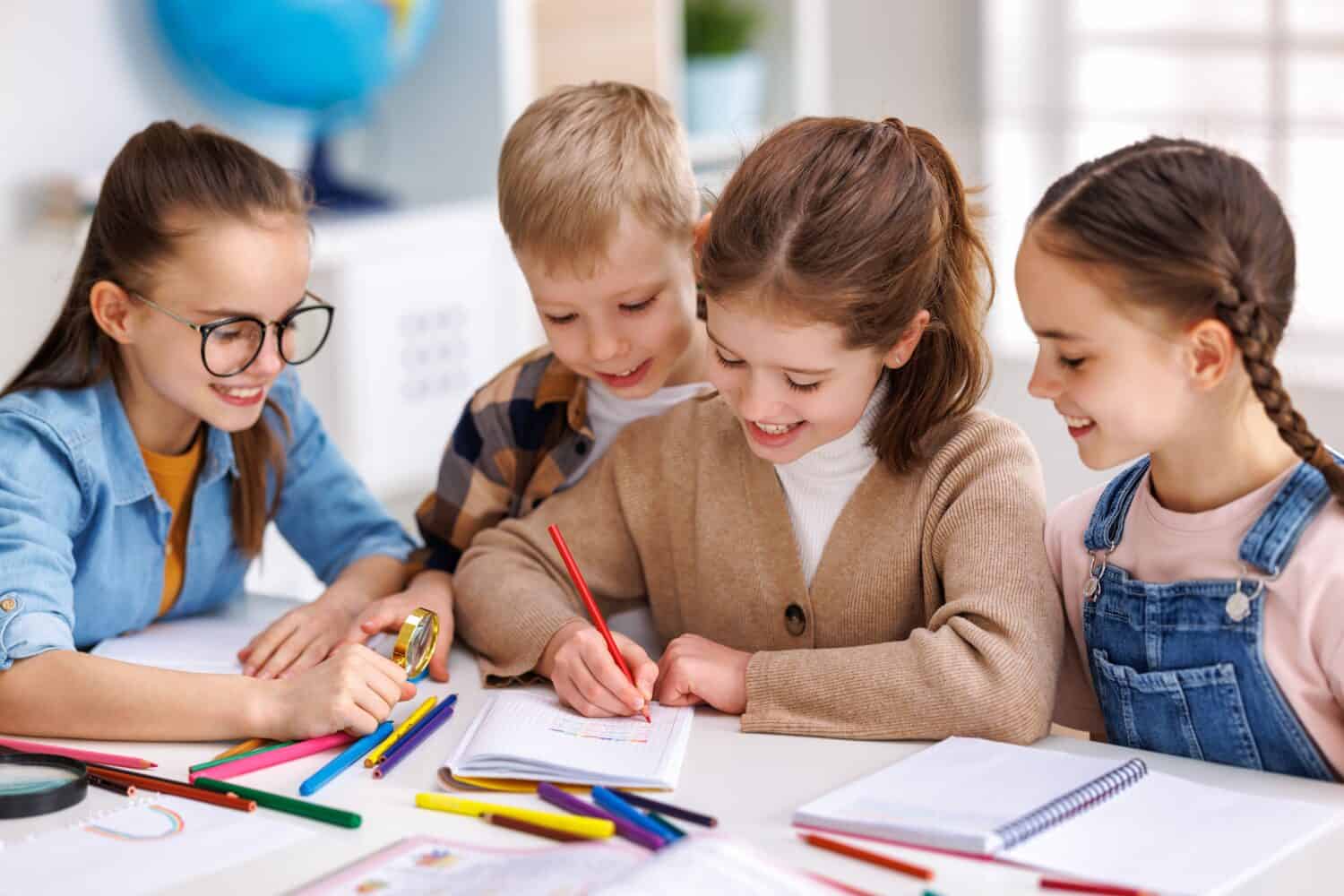 De Zavala Elementary
7521 Ave H, Houston, TX 77012
De Zavala Elementary is an engaging magnet school situated in Texas' vibrant city of Houston. The second oldest facility on our list, the school opened its doors in 1920, with the founders naming it after Manuel Lorenzo Justiniano De Zavala. The school honors Lorenzo's contributions to Mexican and Texan history and serves as a reminder of his impact on the community.
The school has undergone multiple enhancements, with the first crucial additions in 1925, 1928, and 1936. Initially, it hosted only 70 students, and the first principal was Miss Velma Woods.
De Zavala Elementary spans approximately 2.25 acres. The facility has grown steadily, with critical renovations and enhancements like the historic repainting in 1959. It was also part of a bond program in 2001-02.
Today, De Zavala Elementary serves 542 scholars in 32 homeroom classrooms. The populace comprises an equal percentage of boys and girls, and all scholars come from minority groups. In addition, 97% face financial limitations. Guiding these scholars are 31 certified tutors, creating a tutor-learner ratio of 1:17.
De Zavala Elementary ranks 647 out of 4446 in state rankings and 23rd in the Houston Independent School District. The school also ranks 24 in Texas Magnet Elementary Schools and boasts math and reading proficiency ranks of 566 and 1,489. In addition, 67% and 50% of scholars passed math and reading proficiencies.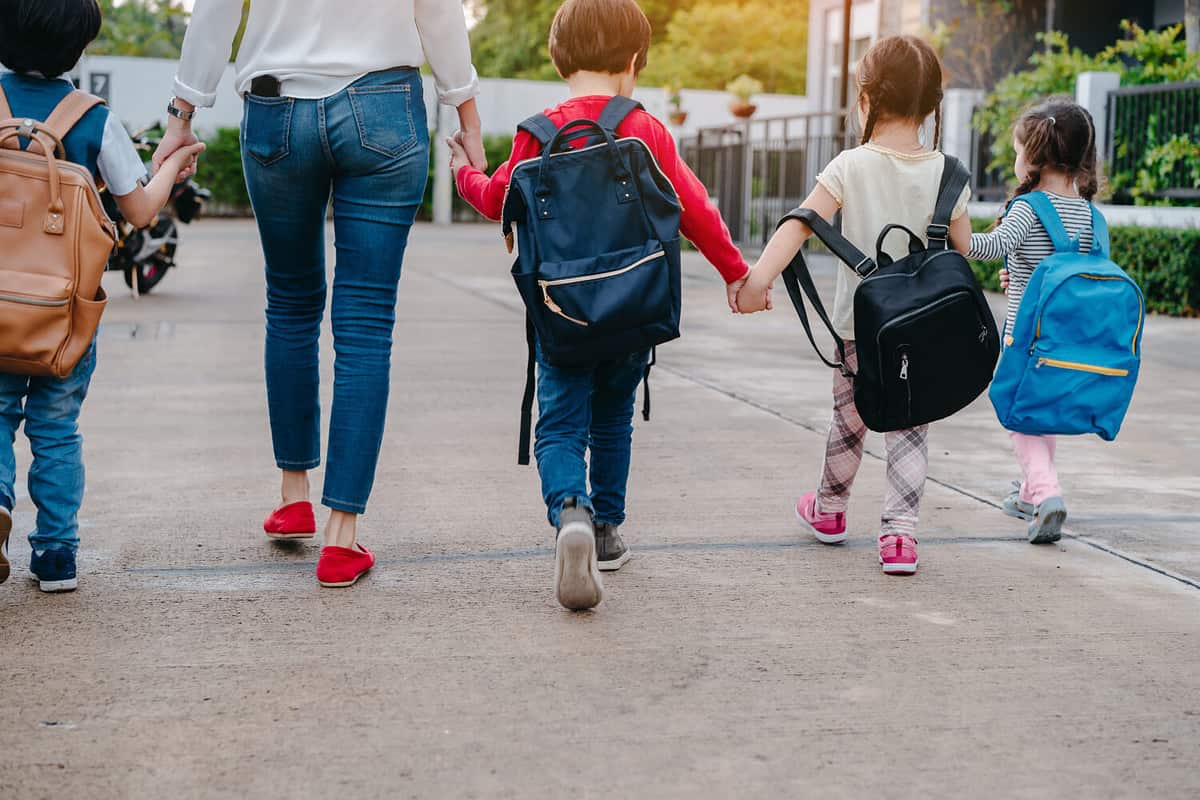 Sam Rosen Elementary
2613 Roosevelt Ave, Fort Worth, TX 76164
Sam Rosen is the oldest elementary school on our list. The facility opened its doors in 1909 and sits in a picturesque location within Fort Worth's Northside, close to the historic Stockyards.
Founders named the school in honor of Sam Rosen, a Russian immigrant who donated the parcel of land that forms the school's current location. Sam was a respected merchant, reputable for never foreclosing a home.
The facility added a second building In 1927. Architect Wiley G. Clarkson designed the structure in the Spanish Baroque style with a distinctive hipped roof and ornate entrance surrounds. The facility expanded further with new wings in 1989 and 2015. Its architectural significance and role in public education earned the school eligibility for the National Register.
Sam Rosen Elementary still sits in its original location, serving 403 scholars from prekindergarten to fifth grade. The school has an equal population of male and female apprentices, and 98% come from minority groups. In addition, 93% of students face financial difficulties and need assistance.
The diverse population at Sam Rosen relies on 29 full-time educators and one school counselor. These professionals boast national board certifications and years of combined experience.
Sam Rosen also performs above average in standard exams, ranking 3,335 out of 4,446 in the state and 38th in the Fort Worth Independent School District. Also, 37% of students achieved the mass proficiency threshold, and 31% scored the same for reading proficiency.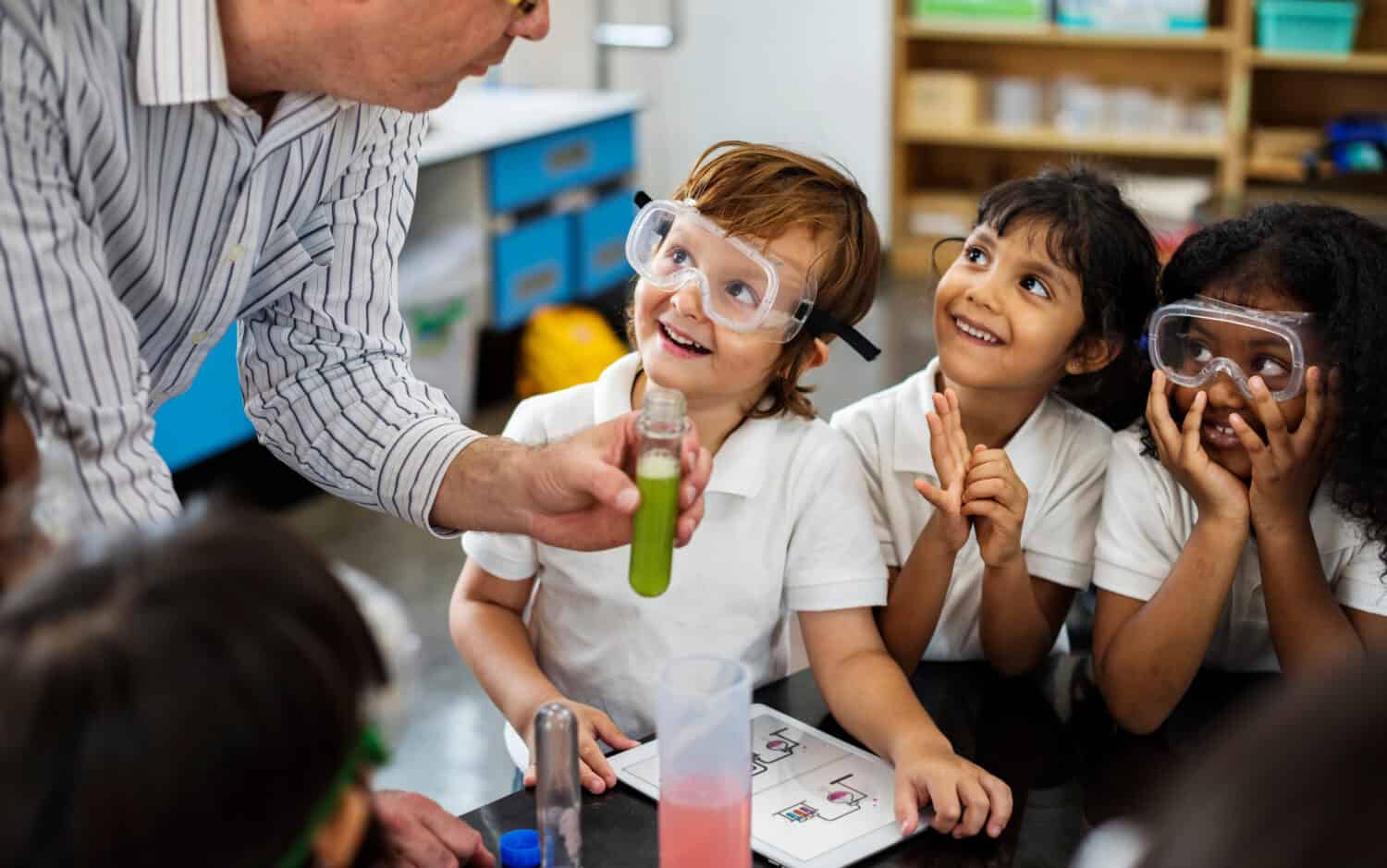 Maudrie Walton Elementary
5816 Rickenbacker St, Fort Worth, TX 76112
Maudrie M. Walton Elementary School (formerly Rosedale Park Elementary) is the youngest elementary school on our list. The facility opened its doors in 1954 and initially consisted of makeshift bungalows, But it received a permanent building just four years later in 1958. Maudrie M. Walton, a veteran, and dedicated educator, led the school from its inception until her retirement in 1974.
The facility celebrates its anniversary every October 20th. During the 60th anniversary of its construction, the institution honored Mrs. Walton's 110th birth anniversary and featured a community forum discussing academic achievement, black history, and cultural pride in a segregated setting.
The event recognizes former staff members and their impact on making the school reach its current status. In addition, historic photos adorn the school, evoking memories of a nurturing environment reputable for fostering academic excellence and cultural identity.
Maudrie Walton Elementary continues to offer enriching experiences to students throughout Fort Worth. The facility caters to 342 scholars between prekindergarten and fifth grade, a population of 57% males and 43% females. In addition, 99% of scholars face financial hurdles, and 98% come from minority communities. The school also hires 26 educators.
Maudrie Walton Elementary ranks 3,335 out of 4446 in the state and 60 out of 80 in the Fort Worth Independent School District. The school also ranks 4024 and 4151 for reading and math proficiency, registering a 27% pass rate for both subjects.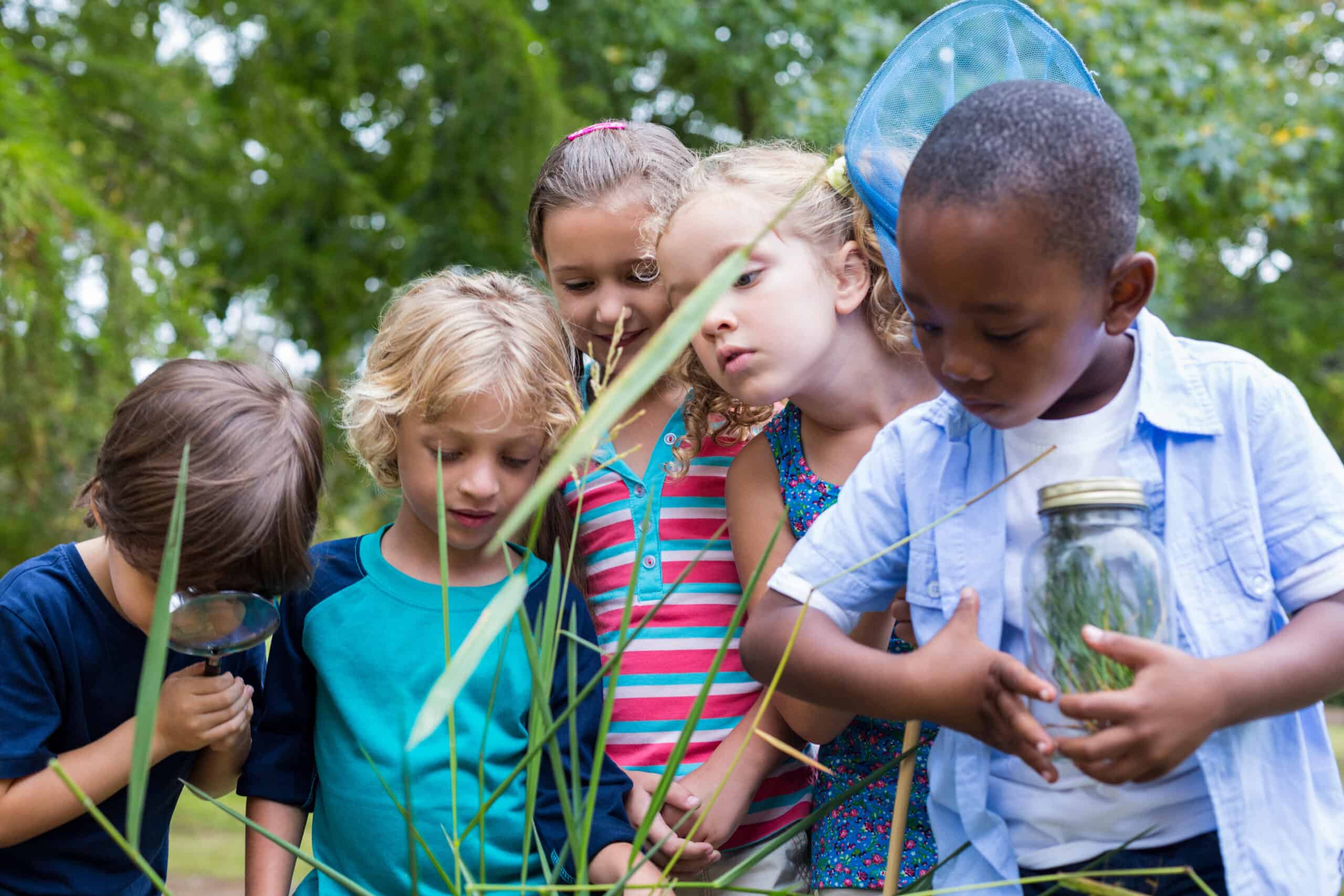 North Side High School
2211 McKinley Avenue Fort Worth, TX 76164
In 1884, the Marine community laid the foundation for what would later become North Side High School. The original school building, located on North Commerce Street, still stands today in Log Cabin Village. But the town experienced rapid growth, necessitating a new school. This facilitated the construction of a second structure on North Main and 16th Street, which served all grade levels under one roof.
In 1884, North Side High School formed its first football team, marking the beginning of its storied football legacy. The school adopted maroon and white as its official colors in 1911. In subsequent years, North Side High saw the establishment of a basketball team,
The Stockyards District's growth prompted the construction of a third building known as North Side High School in 1914. The facility later on relocated to its current location on McKinley Avenue in 1937. This campus exists to date and was a collaborative effort between the local school district and the Works Progress and the Public Works Administrations.
North Side High School has never relocated since then but has experienced tremendous positive transformations. The school's current population is 1,878, and the students are in grades nine to twelve. This populace comprises 49% males and 51% females, with a minority enrollment of 96.9%. In addition, North Side High hires 115 accredited and experienced lecturers.
Based on the latest test results, North Side High School ranks 9,474 nationally, 832 in the state, and 208 in the Dallas metro area. The school also ranks 12th in the district, boasting a college readiness index of 21.5/100 and a 90% graduation rate.
Paschal High School
3001 Forest Park Blvd, Fort Worth, Texas
Paschal High School is reputable as an academic powerhouse with vast accolades in extracurricular activities. The school started in 1882 and has a rich history of academic and personal development success.
Notable achievements in the early years include constructing the finest school building in Texas in 1891 and introducing traditions like the Paschal Honor System and Homecoming game. Unfortunately, the school burned down in 1910, which saw the erection of a new facility during the same year.
The original Paschal High moved to a new location in 1917 and experienced significant growth, becoming Fort Worth's largest high school. In 1935, the school was renamed Paschal High School in honor of retiring Principal R.L. Paschal. Since then, the school has remained committed to progress, as evidenced by ongoing remodeling efforts since 1980.
Today, paschal high school is among the largest in the state, hosting a total enrolment of 2,302 scholars in grades 9-12. A huge majority (about 74%) come from minority communities, and the populace comprises 48% females and 52% males. In addition, the facility hires 140 full-time tutors; hence the tutor caters to about 16 scholars.
Paschal High School ranks 3,892 nationally, 322 in the state, and 104 in the Dallas metro area. The school also ranks fifth in the district, boasting a College Readiness Index of 45.2/100 and a 95% Graduation Rate.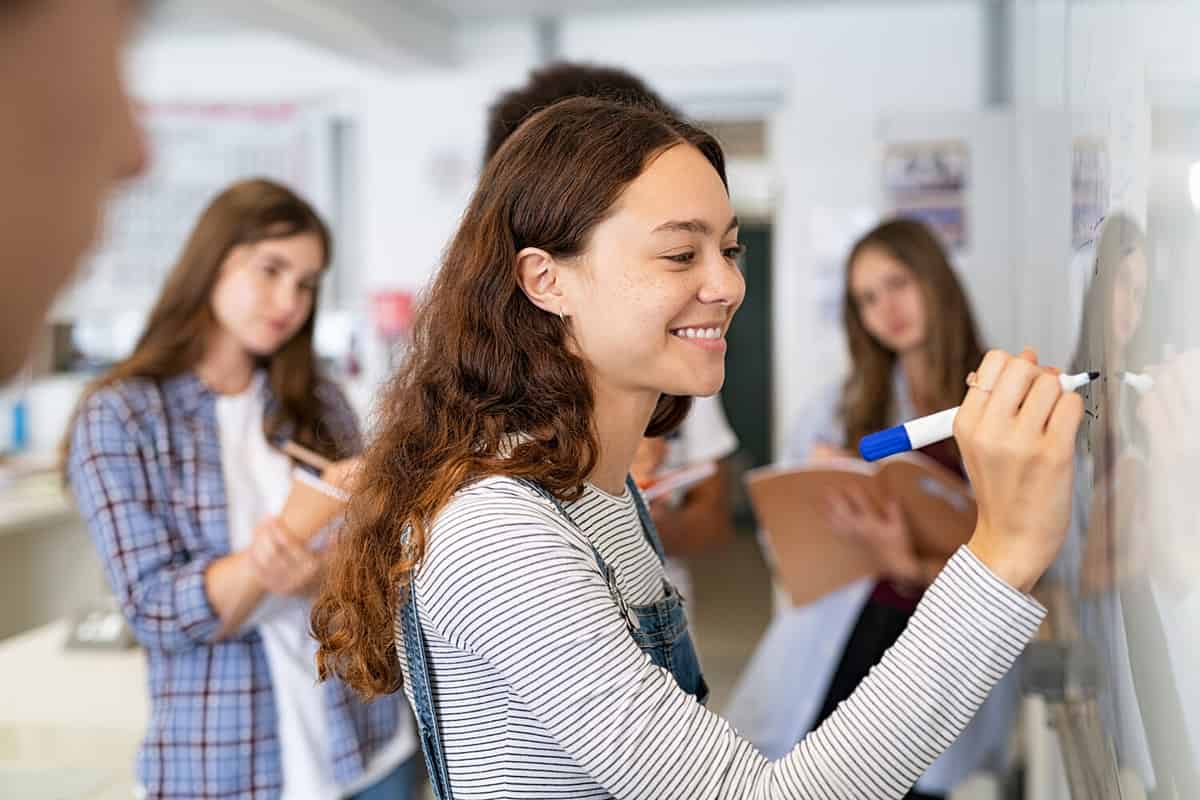 Arlington Heights High School
4501 W Fwy, Fort Worth, Texas 76107
Most old schools are known to have changed names or locations multiple times in their history, but only a few institutions have done it as many times as the reputable Arlington Heights High School.
The facility started as Arlington Heights Public School in 1896 on Pershing Avenue, accommodating all grade levels. In 1909, Arlington Heights moved to El Campo Avenue before constructing a new structure on the same site. This became Arlington Heights High School. Before this move, students attended high school classes in a former army camp building on Camp Bowie Boulevard.
In 1927, Arlington Heights changed to Stripling High School for a decade before transitioning back to Arlington Heights High School in 1936. Since then, Arlington Heights High School has grown tremendously in terms of buildings, facilities, and student population.
The school is currently among the most populous in the state, serving 1,993 scholars in grades 9-12. In addition, the facility has an equal gender distribution and is part of minority communities.
Arlington Heights High hires 122 Full-Time Equivalent Teachers, so the student-teacher ratio is 16:1. The dedicated tutors work alongside administrators and staff to ensure the ideal learning environment, which is key to the school's above-average performance.
Arlington Heights ranks 6,802 nationally and 571 in Texas. The facility also ranks 159th in the Dallas metro area and 9th in the Fort Worth Independent School District High Schools. In addition, the school boasts a college readiness index of 35.4/100 and a 95% graduation rate.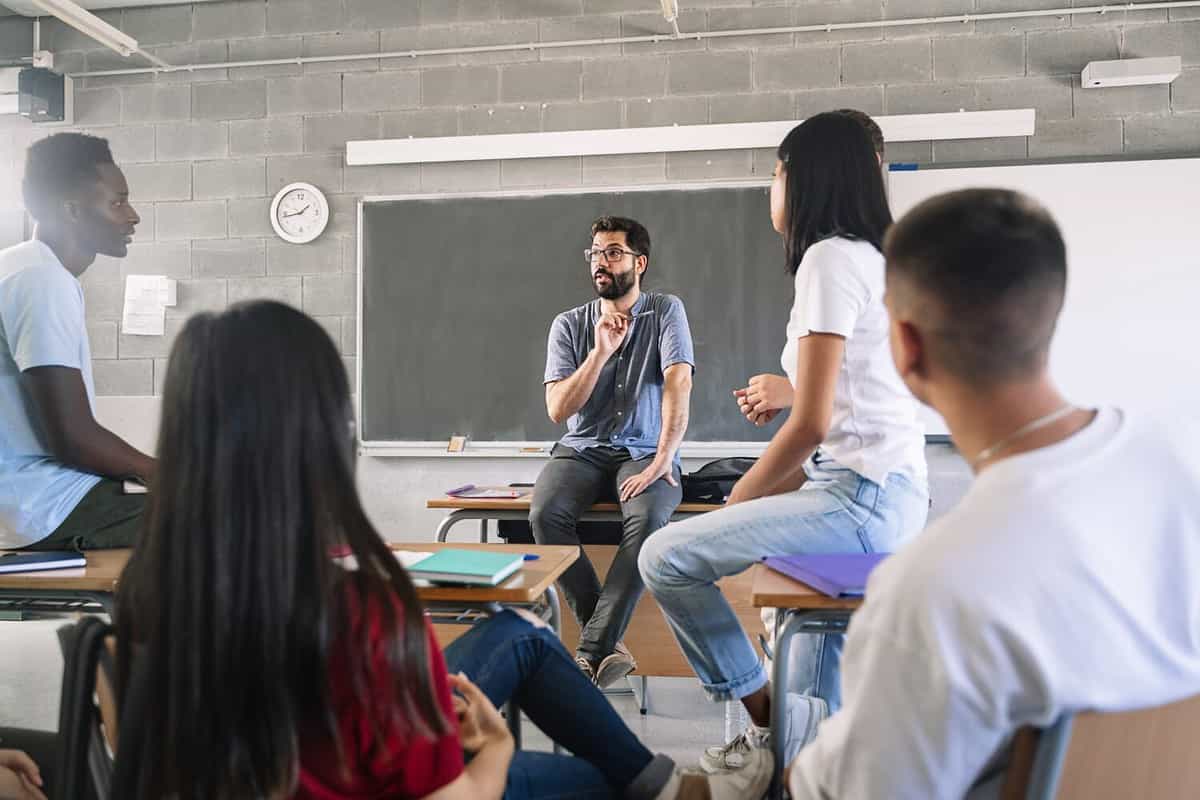 Texas Christian University
2800 S University Drive, Fort Worth, TX, 76129
Texas Christian University is the brainchild of brothers Addison and Randolph Clark. The siblings embarked on a visionary journey to establish a college that would provide a classical education and foster character development for both men and women.
This facilitated the establishment of TCU in 1869, originally called AddRan Male and Female College. Comprising only 13 students, the institution became one of the first co-educational schools west of the Mississippi.
The institution grew rapidly, prompting the Clarks to invest everything they had to expand their facilities. But one wise move made the school what it is today. The siblings partnered with the Christian Church (Disciples of Christ), a move that saw the institution being renamed AddRan Christian University. This affiliation, rooted in shared values and heritage, ensured the university's continuation and allowed it to fulfill its mission of promoting literary and scientific education.
In 1895, AddRan moved to Waco, Texas, and introduced football and women's intercollegiate sports. The institution chose the iconic Horned Frog as its mascot, symbolizing its tenacity and spirit. In 1902, the institution officially became known as Texas Christian University (TCU). However, a devastating fire in 1910 prompted TCU to relocate to its current home in Fort Worth.
Texas Christian University has grown to join the league of the most successful higher learning institutes in Texas. The facility boasts a 71% four-year graduation rate and is home to a diverse student and faculty body, translating to a ratio of 14:1. In addition, about 42% of classes have less than 20 students.
Texas Christian University ranks 89 nationally, 110th among the Best Value Schools, and 49th in the Best Undergraduate Engineering Programs category. The facility also ranks 67 in Nursing, 56 for Best Colleges for Veterans, and 421 among Top Social Mobility Performers.
Notable Texas Christian University Alumni
Given its lengthy and storied history, TCU has a number of notable alumni. Currently, TCU has over 90,000 living alumni. Some notable names from their alumni list include:
Beverley Bass, American Airlines' first female captain and captain of the first all-female commercial jet airliner crew
Scott Brooks, head coach for the Oklahoma City Thunder
Dan Jenkins, author and Sports Illustrated writer
Shantel VanSanten, actress
Sammy Baugh, Pro Football Hall of Famer
Matt Carpenter, MLB All-Star for the St. Louis Cardinals
Bob Lilly, Pro Football Hall of Famer and former Dallas Cowboys defensive tackle
Phil Handler, retired NFL player and coach
Wendy Powell, voice actress
Mike Lang, member of the Texas House of Representatives
James Cash Jr., former chairman of Harvard's MBA program, on the boards of GE and Microsoft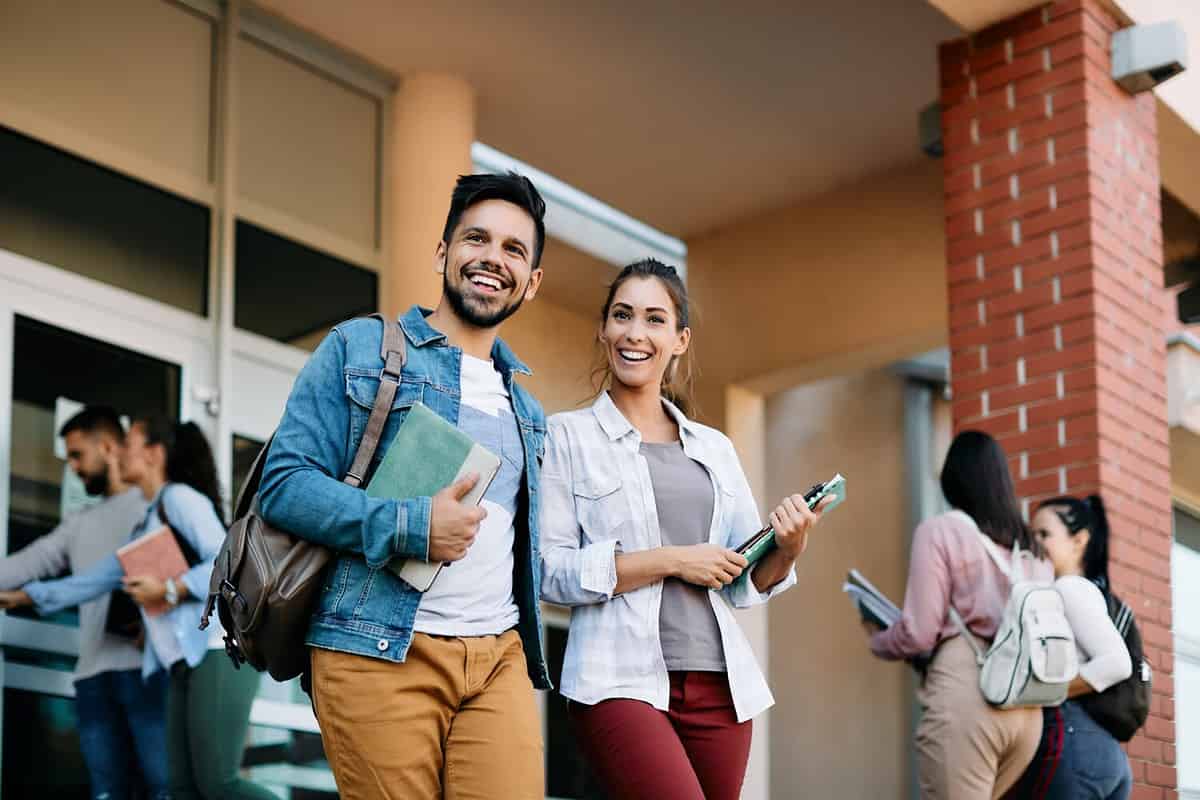 Texas Wesleyan University
1201 Wesleyan Street Fort Worth, TX 76105
Texas Wesleyan University is the second oldest Fort Worth higher learning institution on our list, established in 1890 by the Methodist Episcopal Church. The institution was originally named Polytechnic College and sat on land generously donated by A.S. Hall, W.D. Hall, and George Tandy. TWU's first classes commenced in September 1891 with a small faculty group serving 111 students.
Polytechnic College initially aimed to become a university for Southern Methodism. But, after the department chose Dallas as the site for Southern Methodist University, the polytechnic became the Woman's College for Southern Methodism. The institution eventually changed its name to Texas Woman's College in 1914.
Unfortunately, the Texas Woman's College closed in 1931, citing financial challenges from the Great Depression. But the historic merger with Texas Wesleyan Academy in Austin saved the institution, establishing Texas Wesleyan College in 1935.
In 1989, the institution changed its name to Texas Wesleyan University. The facility added the Texas Wesleyan University School of Law in 1992 and established the C.E. Hyde Weekend/Evening Program in 1994. It then relocated to downtown Fort Worth in 1997. However, the law school was later sold to Texas A&M University in 2013.
Today, Texas Wesleyan University is among the best in the country, ranking 331-440th nationally and 105th among the Social Mobility Top Performers.
Notable Texas Wesleyan University Alumni
Texas Wesleyan University has a large number of alumni, owing to its age. Many notable figures have attended the institution over the years, including:
Mark Calaway, WWE wrestler known as "The Undertaker"
Dr. Rob Dickerman, neurological and spinal surgeon known for operating on pro athletes
Phil King, Texas state representative
Joel Burns, politician and LGBT rights advocate
Marc Veasey, U.S. Representative
Jad Saxton, Funimation voice actress
Michael R. Williams, president of UNT Health Science Center
Brian Wanamaker, professional basketball player and All-American
Kay Granger, U.S. Representative
Mark Hazinski, professional table tennis player and the youngest ever to make the men's national team
University of North Texas Health Science Center
3500 Camp Bowie Blvd. Fort Worth, Texas, 76107
The UNT Health Science Center sums up our list of the oldest schools in Fort Worth. The reputable higher learning institution dates back to 1970, its first year of operation under the name Texas College of Osteopathic Medicine (TCOM). The facility boasts being the first osteopathic medical school in the state and operates as a private non-profit. Originally, the institution was on the fifth floor of the Fort Worth Osteopathic Hospital.
TCOM later merged with North Texas State University (now the University of North Texas) in 1975, earning the facility significant growth. In 1993, the facility expanded into a graduate institution named the Graduate School of Biomedical Sciences. The facility comprised multiple colleges and degree programs.
The school later became the University of North Texas Health Science Center. Since then, it has evolved tremendously and added four colleges. As a result, it's also joined the highest-ranked higher learning institutions in the country.
UNT Health Science Center ranks 116 among the Best Medical Schools and 11th in the Primary Care category. The facility also ranks 100th among the Most Diverse Medical Schools and 84th for Most Graduates Practicing in Underserved Areas.
Notable UNT Health Science Center Alumni
Although UNT Health Science Center is one of the youngest institutions on our list, it boasts a fair number of notable alumni. Some of these names include:
Michael Carletti, flight surgeon for the Thunderbirds
Dr. Rob Dickerman, neurological surgeon known for his work on professional athletes
Paul S. Saenz, DO, team doctor for the San Antonio Spurs in the NBA.
Irvin Zeitler, former president of the Texas Medical Board
J.D. Sheffield, member of the Texas House of Representatives
TeCora Ballom, United States Assistant Surgeon General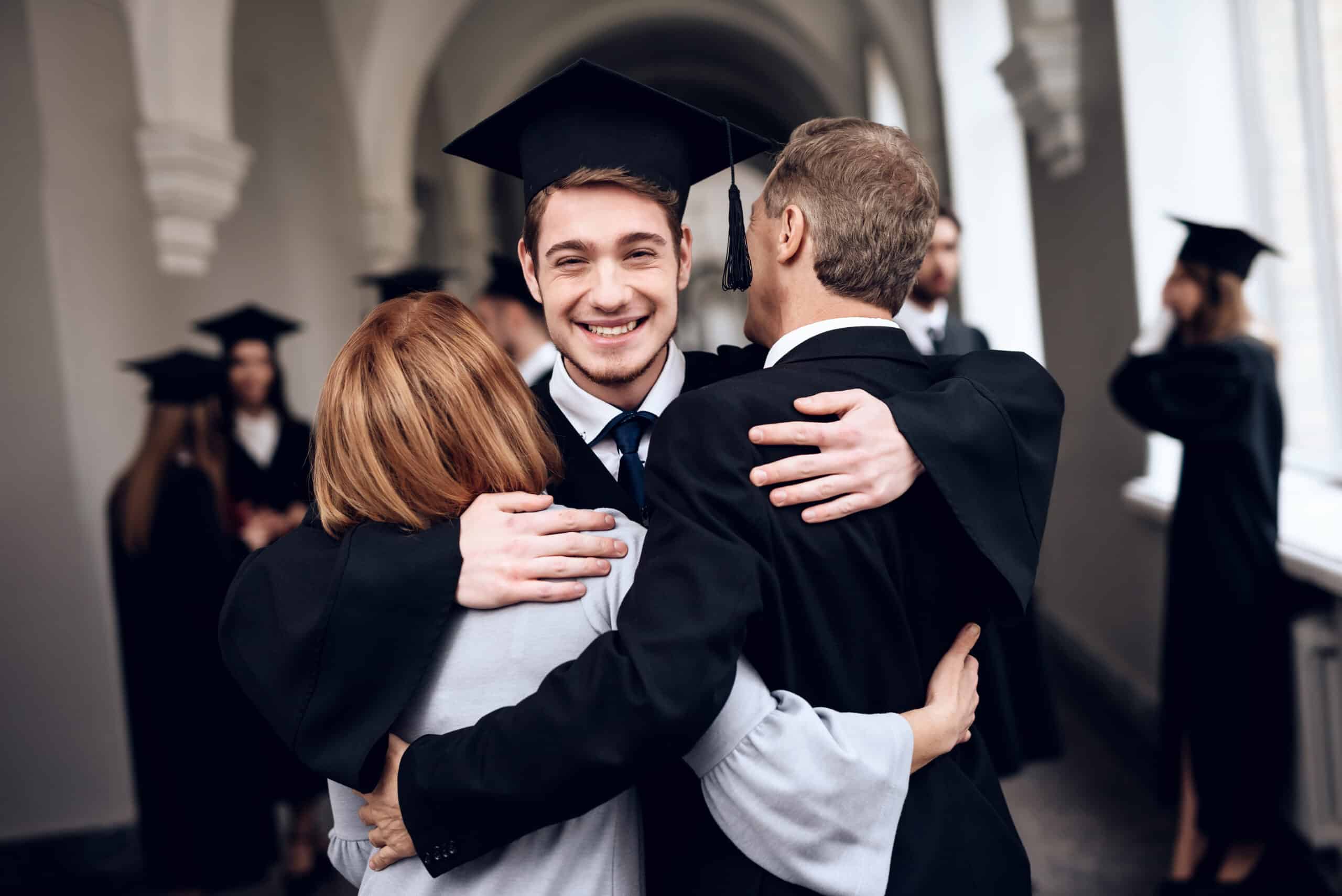 Choose The Right School For Your Child
Whatever the objective of your search, you'll come across numerous Fort Worth schools boasting years of service. But even though our valuable insights can simplify your search by narrowing your options, picking a final choice befitting your goals can be difficult.
But this shouldn't worry you, as you can have an easier time by focusing only on the top considerations when looking for a school. Besides the facility's age, consider the school's culture, quality of education, facilities, and commute distance.
Other important considerations include the student-teacher ratio, rankings in state-mandated tests, graduation rate, and college readiness index. You won't go wrong when you pay attention to these factors.
The image featured at the top of this post is ©iStock.com/Caiaimage/Chris Ryan.