South Carolina stands among the original thirteen colonies and has been pivotal in the American Revolution. In addition, it was the first to secede from the Union, igniting the Civil War. The state was also crucial in the fight for civil rights, recording pivotal events like the landmark Briggs v. Elliott case, ultimately ending racial segregation in American schools.
The state has also been vital in America's education history. The state's 74 public school districts serve some of the country's most ancient schools. But which are these schools that have pride in enriching thousands of families for generations? And just how old are the oldest schools in the state?
This all-inclusive review takes you back in history, digging into the roots of the ten most ancient learning institutions in South Carolina, their historical significance and journeys, and their current states.
Mitchell Elementary
2 Perry Street, Charleston, SC 29403
Mitchell Elementary opens our list of the oldest elementary schools in South Carolina. The nationally renowned magnet school in Charleston City boasts a remarkable history stretching to 1909. The facility served continuously and experienced major transformations until 1960 a declining student population forced the school to shut down.
Fortunately, it didn't take long before a population shift from the East to the West Side necessitated its reopening in 1964. Afterward, the school underwent a significant renovation project that forced its temporary closure between June 1978 to April 1980.
But it's experienced several significant misfortunes. For instance, just before its reopening in August 1986, a roof collapse prompted further renovations, and students temporarily relocated to Archer Elementary School. Also, a fire destroyed the facility in November 1986. As a result, the Charleston County School District rebuilt the school on the original Perry Street site.
Mitchell Elementary completed its current building in August of 1990. The school now serves 265 scholars between prekindergarten and fifth grade, with a population of 51% schoolboys and 49% schoolgirls. Learners from minority communities form 95%, and the entire school population faces financial limitations.
Mitchell Elementary hires accredited and seasoned staff members to handle the needs of students. The team comprises 27 tutors and one counselor, so each personnel caters to 10 scholars, better than the district's tutor-learner ratio.
Mitchell Elementary ranks 485 out of 647 in the state and 36 in Charleston County School District. The school also ranks 51 among the state's elementary magnet schools and positions 598 and 623 for math and reading proficiency. About 22% of scholars passed the math proficiency level, and 17% achieved the same for reading.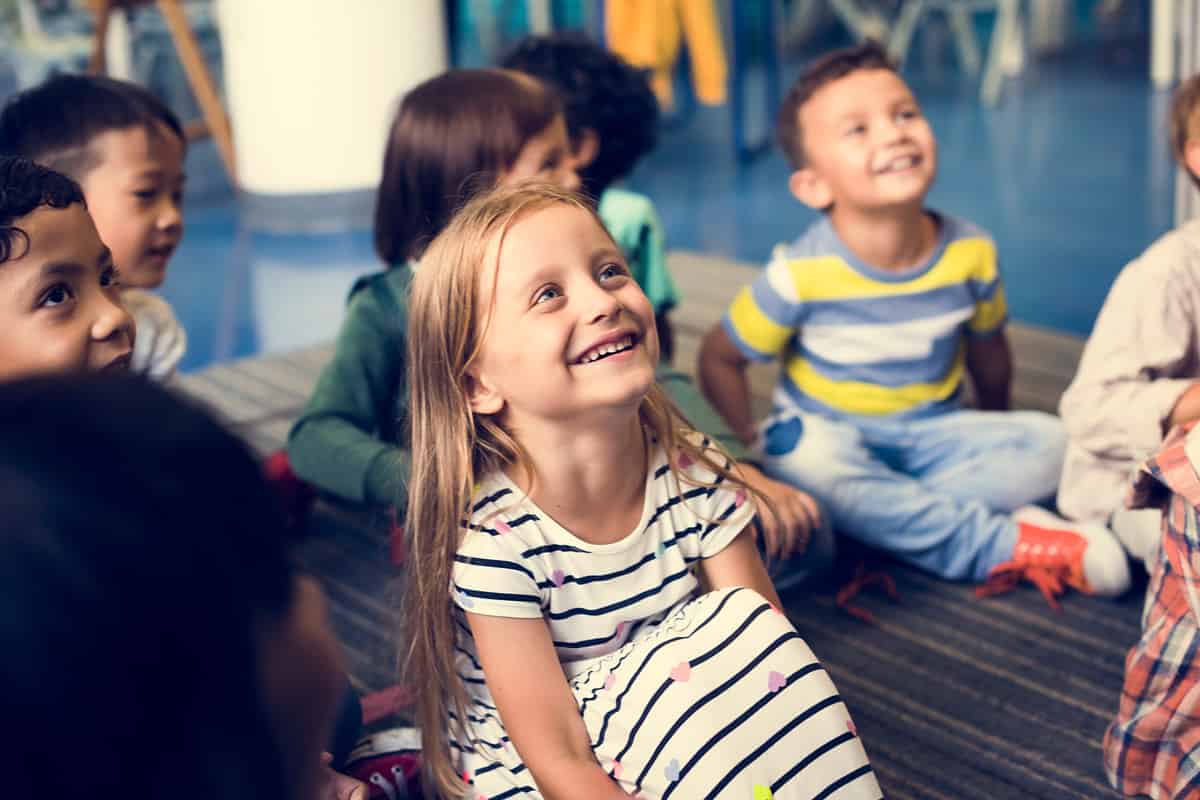 Buist Academy for Advanced Studies
103 Calhoun Street, Charleston, SC 29401
Buist Academy, Charleston's top magnet school, also ranks among the oldest in the state. The facility initially served as a segregated institution for Black students and was located at 103 Calhoun Street in Charleston.
Constructed in 1920 and opened in 1921, The school has undergone significant changes, including changes to its current name. But despite its transformation, the school's history is marked by racial inequalities that took several efforts to address.
Following the landmark 1954 court decision dubbed Brown vs. Board, the education board made efforts to equalize schools, and Buist eventually became an integrated magnet school in 1985.
Today, Buist Academy offers a rigorous curriculum to a student population of 542 between kindergarten and eighth grade. The school has 53% males and 47% females, and students from minority groups are 24%. In addition, about 9% face economic hurdles.
The facility hires 39 equivalent full-time educators and two counselors. This means the student-teacher ratio is 14:1, slightly higher than the district's average. Regardless, the seasoned and dedicated tutors strive to ensure the best learning environment, guiding learners successfully through the school's comprehensive programs.
Buist Academy ranks fifth in South Carolina and is the top-ranking elementary school in Charleston County School District. The institution also ranks second best in the magnet category and ranks second and third for math and reading proficiencies. In addition, 91% of scholars attain math and English pass marks.
E.P. Todd School
150 Old Canaan Road, Spartanburg, SC 29302
Spartanburg's historical significance extends beyond its reputation as a major 19th-century railroad intersection. In addition, the "Hub City" is reputable for hosting one of the oldest schools in the state, E. P. Todd School. The institution opened its doors to students in 1939, and its original name was the Cooperative Elementary Schools.
The facility later joined the Spartanburg School District 7 in 1950, with Mr. Edwin Poteat Todd serving as the principal (from 1945). Todd retired in 1974, after which the school was renamed in his honor. Initially located at Cedar Springs and Southport roads, the school relocated to the current site in 2000.
Today, E. P. Todd School services a student population of 742, with learners from prekindergarten to eighth grade. The school's diverse population comprises 48% schoolboys and 52% schoolgirls, with 81% coming from minority groups. In addition, all students in the facility face economic limitations and need financial assistance.
The students at E. P. Todd School depends on 59 full-time tutors and three counselors. Therefore, the tutor/learner ratio is 1:13.
E. P. Todd School ranks 485 in South Carolina and is the fourth best among the Spartanburg 07 elementary schools. The school ranks 51 in the magnet category, taking positions 551 and 465 for math and reading. About 23% of scholars passed math, and 33% passed reading proficiency.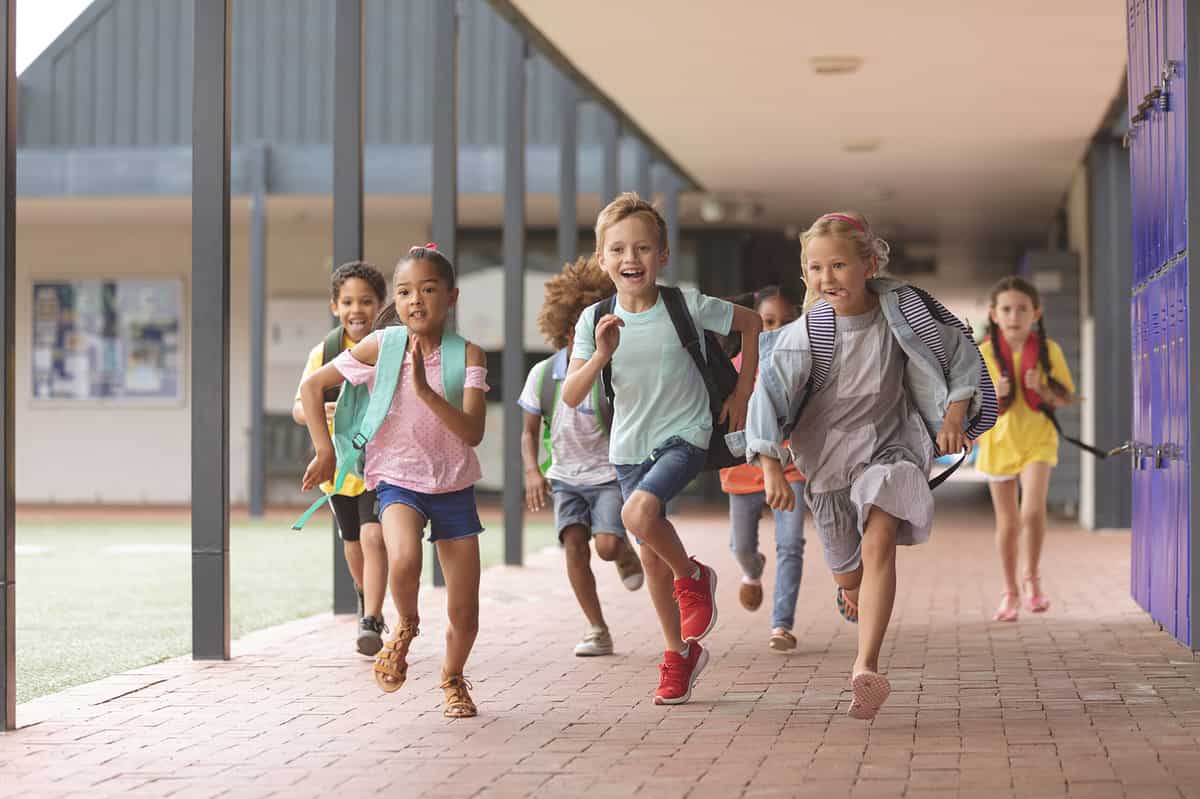 Batesburg-Leesville Elementary
403 South Lee Street, Batesburg-Leesville, SC 29070
Batesburg-Leesville Elementary is reputable throughout Batesburg-Leesville and beyond for its high-quality education and dedicated staff. But this culture didn't begin yesterday but is a product of generations of upgrades and evolutions.
Popular as Batesburg Elementary School, construction of this historical elementary school began in 1912. Its original structure, which serves as the administrative offices for Lexington County School District Three, is a two-story design with brickwork in the Neoclassical style. The architecture also features a prominent central portico adorned with four colossal Tuscan order columns.
Batesburg-Leesville Elementary later moved to its current location and has stayed here to date. The school serves 462 scholars, a population of 50% schoolboys and 50% schoolgirls. About 51% come from minority communities, and 67% are economically limited and need financial help.
The student body relies on 40 full-time tutors and one full-time counselor, which creates a tutor-scholar ratio of 1:12. The school's faculty team comprises a full team of board-certified teachers with a majority boasting over five years of teaching experience. This explains the school's above-average performance in statewide examinations.
Batesburg-Leesville Elementary ranks 322 out of 647 in South Carolina. The school boasts a reading proficiency rank of 397 and a math proficiency rank of 273. In addition, 52% of scholars in Batesburg attained or surpassed the pass level for math, and 38% achieved the limit for reading.
Cardinal Newman School
2945 Alpine Rd, Columbia, SC 29223
The history of South Carolina's oldest high school, Cardinal Newman, is rich. Its legacy commences in 1834, after the arrival of Ursuline Sisters from their native Ireland. Thanks to the efforts of South Carolina's first bishop, Right Reverend John England, the sisters joined Ursuline Convent to establish a remarkable learning institution that endures to date.
Cardinal Newman opened in 1858, initially called the Ursuline High School for Young Women. The institution stood at Blanding Street until 1865, at the peak of the Civil War, when Sherman's army razed down the city of Columbia. The school later moved to Valle Crucis, where it stayed for twenty-two years.
Afterward, two sisters returned to Columbia and created Saint Peter's School in 1872, which later outgrew its original location and moved to Hampton Street as Ursuline High School. The school earned its Class A private institution accreditation in 1938 and graduated its first male students in 1951. In 1957, the school changed to the Catholic High School of Columbia.
The school later moved to an eight-acre lot, 4701 Forest Drive, where it stayed for over half a century. Finally, in 2016, Cardinal Newman moved to its current location, a 50-acre, avant campus at 2945 Alpine Road, their current home.
Cardinal Newman School now sits on a 76-acre campus at the same location, home to 591 scholars with a 28.4% minority enrollment rate. The school hires 59 classroom teachers, hence a student/teacher ratio of 10:1.
Interestingly, most of the staff team are board-certified tutors with lots of experience serving elementary school children. Consequently, the school performs above expectations in state-mandated examinations, graduation, and extracurricular activities.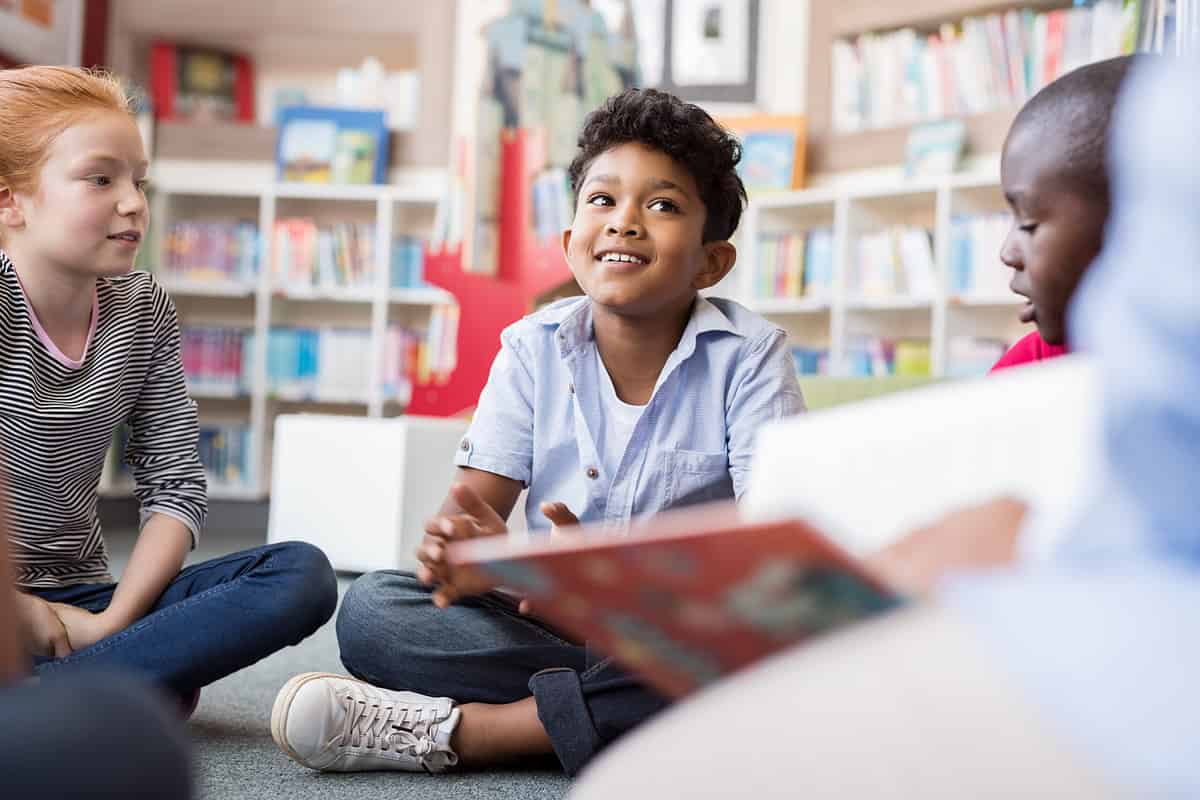 Laing Middle
2705 Bulrush Basket Lane, Mount Pleasant, SC 29418
Mount Pleasant's Laing School has changed its name multiple times since its humble establishment in 1866. The school was the brainchild of a New Jersey Quaker and Civil War nurse, Cornelia Hancock. It was named after Henry M. Laing, the treasurer for two key financiers of the school, the Pennsylvania Abolition Society and the Friends Association for the Aid and Elevation of the Freedmen of Philadelphia.
Interestingly, the school's first building was an abandoned church building (Mount Pleasant Presbyterian Church). But a year later, the school relocated to a brick mansion provided by the Freedmen's Bureau, which later constructed a two-story school building in 1868. The school, then known as the Laing Industrial School, experienced significant growth, serving quality education and specialized courses in various skills for later years.
Unfortunately, an earthquake flattened the school in 1886, but it was reconstructed on the same grounds. The original building closed in 1953, but a new school, Laing High School, emerged that same year.
Today, Laing serves 1,051 scholars from different parts of the larger Mouth Pleasant suburb setting. This populace comprises 54% male and 46% female students, and learners from minority ethnicities form 20%. In addition, the institution caters to a sizable population of economically disadvantaged learners, comprising 12%.
Laing Junior High hires 66 equivalent lecturers and four school counselors. All these staff members work full-time, creating a student-teacher ratio of 1:16. Although this ratio is worse than the district's, the school still performs above expectations.
Laing Junior High ranks 19th in South Carolina and is the fifth-best facility in Charleston County School District. The facility also ranks fourth best in the magnet category, and 69% and 75% of scholars scored at or exceeded the proficient levels for math and reading.
Dreher High School
3319 Millwood Avenue, Columbia, SC 29205
Dreher High School closes our section of South Carolina's oldest high schools. The reputable institution's rich legacy stretches back to 1938 when Mechanics Contracting Company constructed the institution's main building on a ten-acre plot purchased from Burrell D. Manning. This fire-proof construction contained classrooms, offices, labs, a cafeteria, conference rooms, a music room, a teachers' workroom, a supply room, and shops.
Additional facilities, such as a library, gymnasium, lecture hall, and locker rooms, were added over the years. The school's key expansion projects took place in 1952, 1954, 1969, and 1970, mainly to accommodate the school's growing population and cater to the evolving educational needs of learners.
Dreher High School serves 1,150 scholars in grades 9-12. The population has an almost equal gender distribution, comprising 51% male scholars and 49% females. Learners from minority communities are the majority, comprising 60%.
Learners at Dreher High School count on 78 full-time educators for guidance and tuition, translating to a teacher/student ratio of 1:15. In this school, teachers collaborate with administrative assistants, parents, and nonteaching staff to provide a learning environment that supports all-round growth and lifelong learning.
Dreher High School performs exceptionally in standard examinations. The school ranks 1,017 nationally and is the seventh-best facility in South Carolina. In addition, Dreher is the second-best institution in the Columbia metro area and ranks top among the high schools in Richland 01.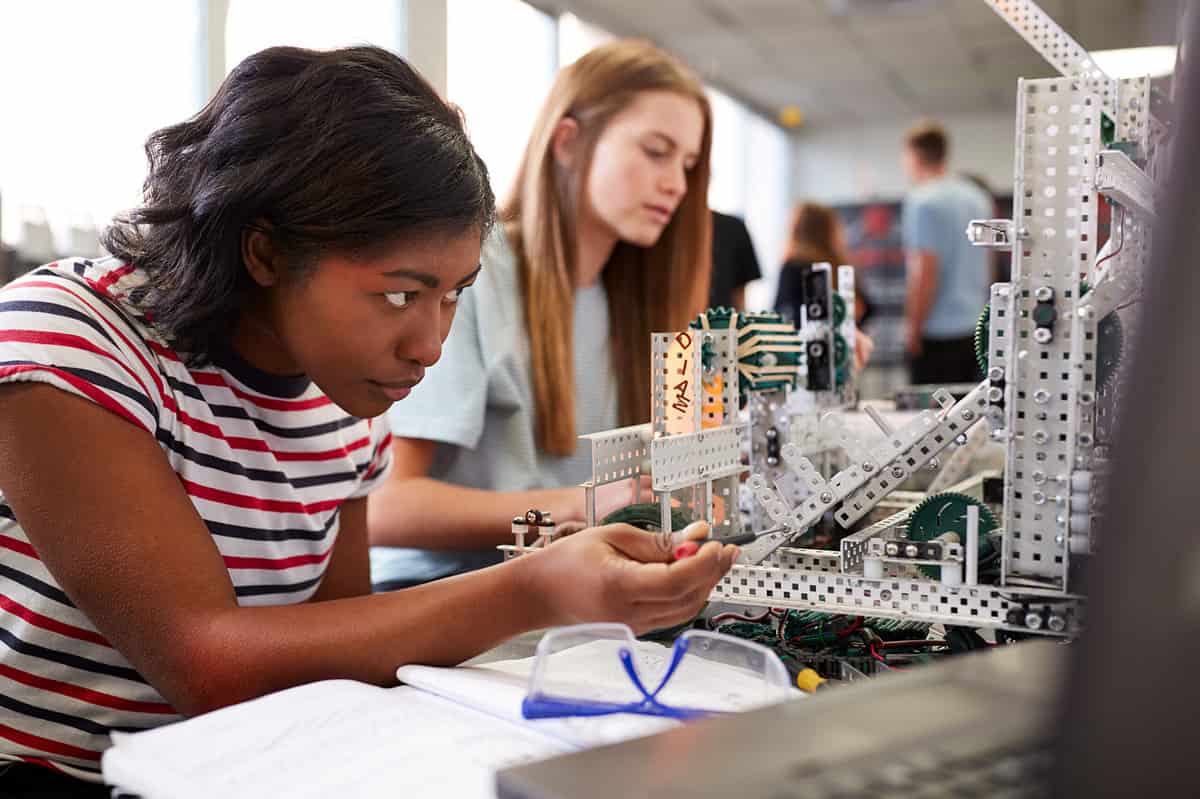 College Of Charleston
66 George St, Charleston, SC 29424
The College of Charleston leads our category of the oldest higher learning institutions in the state, and it's clear why. Founded in 1770, COC boasts being the 13th oldest educational facility in the country and the most ancient south of Virginia.
The school's founders aimed to meet the growing need for higher education within the colony, with influential figures advocating for its creation. But internal disagreements coupled with the disruptive American Revolution delayed its progress.
The College of Charleston got its official charter after the war in 1785. Its founders included signers of the Declaration of Independence and framers of the US Constitution. The college initially operated from various locations in its early years, including a military barracks. But it later found a permanent home in Randolph Hall. It was here that it became the nation's first municipal college under the City of Charleston in 1837.
Throughout its history, the College endured challenges such as the Civil War, financial crises, and natural disasters, but it continued to evolve and expand its offerings. Notably, the facility admitted women in the late 19th century, and African-American scholars joined the student body in the late 1960s. I
The College of Charleston became a state institution in 1970, mandated to develop flagship marine biology and fine arts programs. The institution is now among the largest colleges in the US, serving nine certificate programs and 19-degree programs. The institution caters to 10,941 scholars, comprising 9,967 undergraduates and 974 graduate students. About 19% of the student body comes from minority communities, and the number of Full-Time Degree-Seeking Students is 9,184.
College Of Charleston boasts a 59% four-Year Graduation Rate and a 16:1 scholar-Faculty Ratio. In addition, about 33% of Classes have under 20 students.
According to the latest rankings, the higher learning institution ranks 9th in Regional Universities South, fourth in Top Public Schools, and 48th among the Best Value Schools.
University of South Carolina Beaufort
1 University Blvd, Bluffton, SC 29909
The University Of South Carolina Beaufort comes second among South Carolina's most ancient higher learning institutions. The facility's seeds of history were sown in 1795 when the General Assembly voted for a college facility in the Beaufort area.
In 1959, USC Beaufort became a two-year regional campus, enrolling only 82 students. But it became clear that southern Lowcountry residents needed (and deserved) something bigger. Since no institution granted four-year baccalaureate degrees in Beaufort, Hampton, Colleton, or Jasper counties, USC Beaufort succeeded in its hard-fought petition to transition into a four-year comprehensive uni. This happened in 2004. In 2019, the institution launched the MS in Computational Science, its first graduate program.
University of South Carolina Beaufort now serves 2,037 scholars, a population of 2,023 undergraduates, and 14 graduate students. The institution also serves 1,596 full-time degree-seeking students. It boasts a student-faculty ratio of 15:1. But what makes the school's education program stand out is that 63% of Classes at the university have less than 20 students.
The University of South Carolina Beaufort ranks 60 in the Regional Colleges South category and 16 among the Top Public Schools. The facility also ranks 206 in nursing programs and 41 among the top performers in social mobility.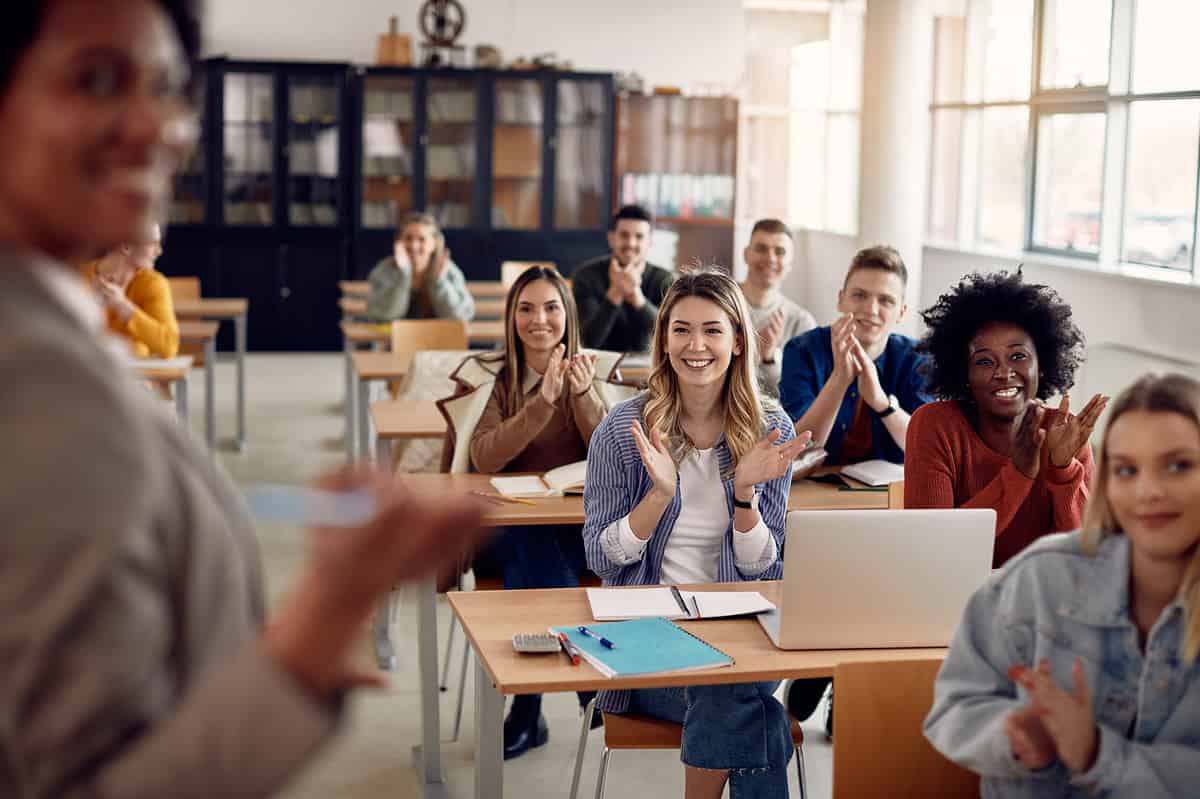 University of South Carolina
Columbia, SC 29208
The University of South Carolina is the third most ancient higher learning institution in South Carolina and sums up our list of the state's oldest schools. The facility opened its doors in 1801 and was initially called South Carolina College. Local leadership deemed the institution a crucial part of promoting "harmony and good order" in the state.
The college grew around the Horseshoe's quadrangle and faced its fair share of challenges. For instance, a massive fire engulfed the building in 1855, and the school experienced closure during the Civil War.
Fortunately, in 1866, the institution met its revival, rebranding to the racially diverse University of South Carolina. This made it the only Southern state university to enroll and award degrees to African-American students during Reconstruction.
The university continued to evolve, opening its doors to female students in 1893, expanding campuses across the state in the 1950s, and emphasizing research in the 1960s.
Today, USC is a renowned national institution boasting a total enrollment of 35,471, comprising 26,864 undergraduates and 8,607 graduate students. In addition, the school has 25,423 scholars seeking full-time degree programs. The ancient institution boasts a 67% four-year graduation rate and a student-faculty ratio of 18:1. About 40% of classes comprise under 20 learners.
University of South Carolina in the News!
The University of South Carolina has made a few headlines in recent times. Some of these stories might be considered controversial but you'll have to be the judge of that.
University of South Carolina education courses centered on both social justice and anti-racism (July 11, 2023)
University of South Carolina Takes The Next Step In NIL Space With New Partnership (July 27th, 2023)
Medical University of South Carolina takes need steps in treating cognitive impairment (July 27th, 2023)
Other Vital Factors When Searching For A School
Understandably, most parents prefer reputable learning institutions with rich, extensive histories. If this is your primary consideration, you have vast options in South Carolina. Of course, the insights in our guide will help you sift through the limitless options. But when making your final choice, you must go further and heed other critical consideration factors.
For instance, you want a rigorous instruction program in a welcoming and safe setting. In addition, consider the teachers' qualifications and their experience level, and pay attention to their primary objectives. Only prioritize institutions with a student-focused curriculum. Finally, you want a school culture that aligns with your personal and family values.
The image featured at the top of this post is ©Ground Picture/Shutterstock.com.