In Texas, prestigious private schools or elite public schools benefit from additional funding through private donations, endowments, and philanthropy. These schools may have access to resources beyond what public funding provides, enabling them to offer extensive programs, advanced facilities, and specialized curricula.
Let's look at some of the richest schools in Texas that will certainly blow you away.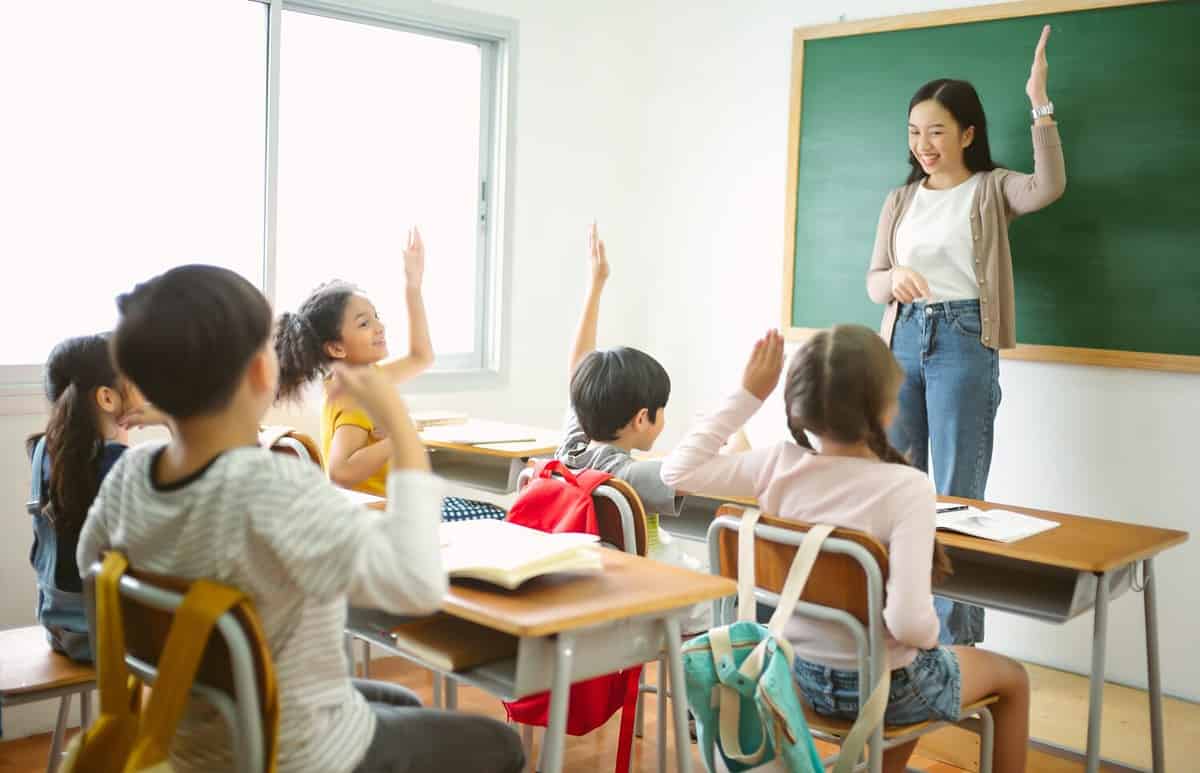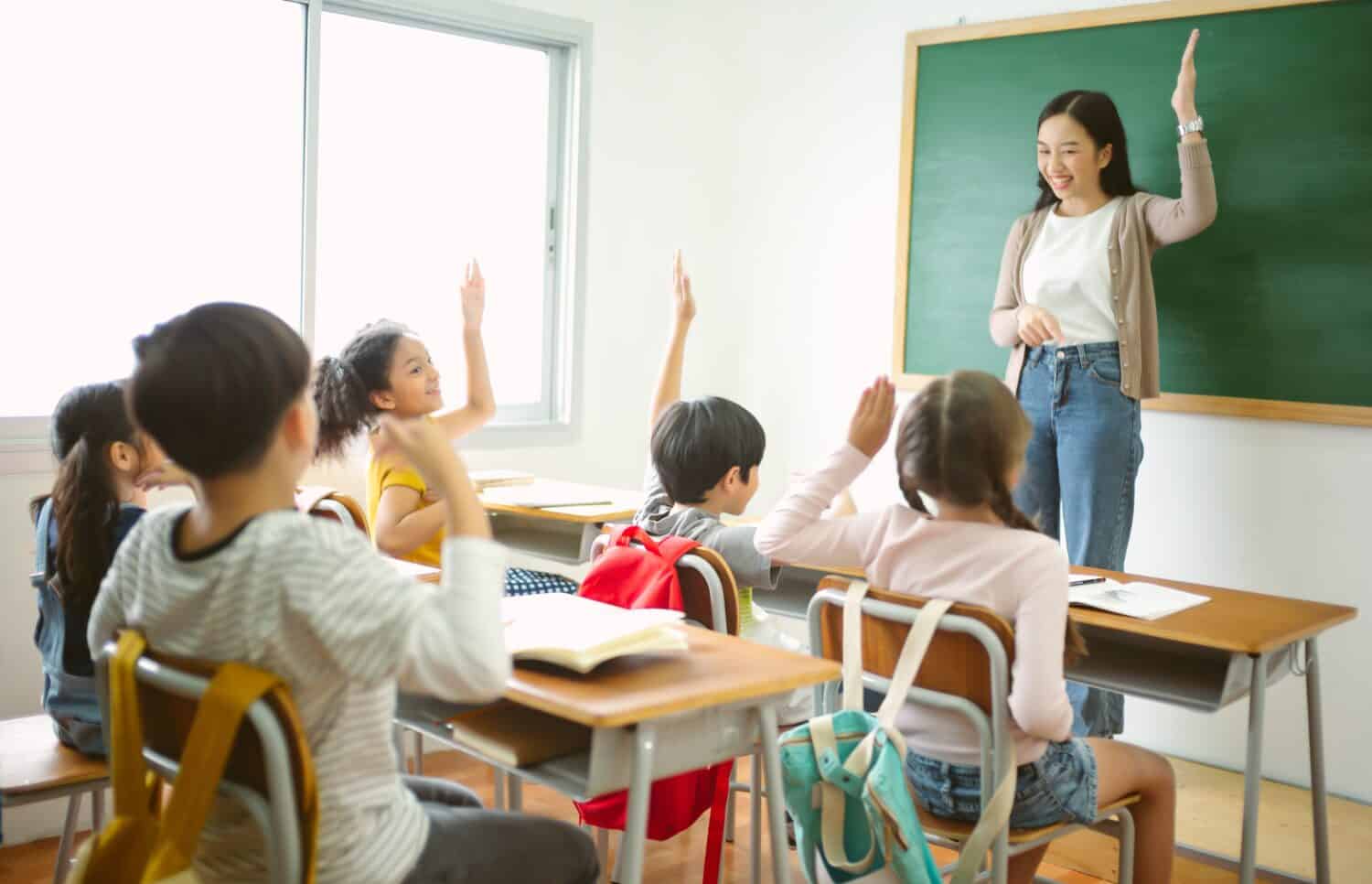 Elementary Schools
4711 McDermed, Houston, Texas 77035
Trafton is a private school in Houston owned by dedicated educators who value each child's worth. The school encourages a cooperative bond between teachers and families to aid students in their academic and social growth. They engage actively in the school's functioning, contributing valuable expertise and perspective to the staff and families.
Trafton offers a challenging curriculum tailored to individual students, with options for honors-level and on-level programs. The school creates a nurturing environment that recognizes and celebrates students' strengths. Emphasizing character development, Trafton instills values of integrity, respect, and kindness in students. The school attracts and retains exceptional teachers committed to pushing each child's boundaries while nurturing their potential.
Trafton introduces foundational skills for the Pre-K program and promotes social interaction and core values. The curriculum focuses on phonemic awareness, number sense, patterns, reasoning, problem-solving, language development, and gross motor skills. Trafton ensures a well-balanced learning experience for young students, encouraging exploration, play, character development, small group learning, outdoor activities, circle time, and self-directed centers.
In the Kinder Cubs program, Trafton challenges and supports students to master concepts in preparation for 1st grade. The school emphasizes social skills, promoting kindness, integrity, and respect for others. Trafton strives to develop well-rounded individuals who excel academically and emotionally, empowering each Cub to reach their full potential.
15506-C TX-71, Bee Cave, TX 78738
International School of Texas offers the IB Primary Years Programme (PYP) to students from Junior Pre-K to Grade 4, focusing on nurturing caring, confident, and proactive learners. The PYP emphasizes both academic rigor and socio-emotional development. It encompasses six transdisciplinary themes of global significance, under which all grade levels' units of inquiry are designed. These units allow students to delve into their questions, develop conceptual understanding, and enhance their knowledge and skills. The PYP's transdisciplinary nature facilitates the seamless integration of specialist subject areas, fostering relevant connections and a comprehensive experience. The framework is adaptable, enabling the selection of trusted, challenging, and applicable educational standards worldwide.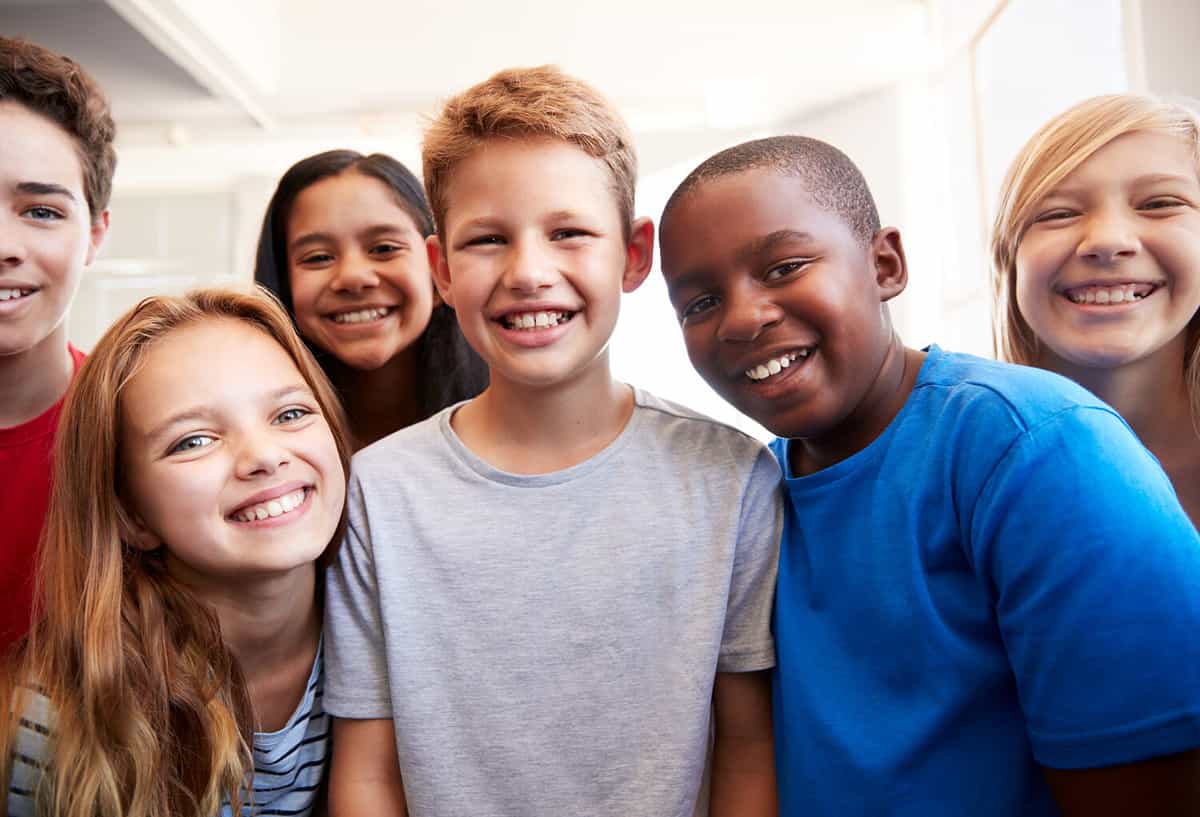 By offering the PYP in Junior Pre-K, IST establishes a strong foundation for lifelong learning. While recognizing individual differences in learning pace, IST values students' curious, creative, and resourceful nature. The supportive environment encourages exploration, peer interactions, and learning through play-based activities. IST's early childhood program provides a holistic learning experience, employing a developmentally appropriate curriculum integrating socio-emotional, physical, and cognitive development through play, discovery, and exploration.
Middle Schools
1125 Beverly Drive, Garland, TX 75040
Austin Academy for Excellence, serving Garland, Rowlett, and Sachse in Texas since 1987, is a middle school with a population of over 900 in grades six through eight. The school reserves spaces for students from the local neighborhood and the remaining spots are offered to high-achieving students who meet academic qualifications or demonstrate musical or artistic talent.
Admittance for talented students is determined through auditions or the submission of portfolios, interviews, and the completion of work in the presence of a committee. Students are ranked in each category, and vacancies are filled with the highest-scoring individuals. Once admitted, students maintain their place as long as they meet the required academic and disciplinary standards.
Austin Academy provides a challenging academic environment with high standards. Over 400 students are enrolled in high school credit language courses such as Spanish, French, Mandarin, or American Sign Language. Additionally, over 250 students are taking high school credit algebra or geometry. The school emphasizes active learning strategies, allowing students to choose their learning paths while ensuring common curriculum elements are covered. Research, analysis, and sharing of results are standard instructional practices. Students can access campus and community resources, promoting independent learning skills crucial for lifelong success.
With a diverse student body comprising various ethnicities and geographic locations within the district, Austin Academy emphasizes the value of diversity. It educates students about the history and contributions of people from different backgrounds. Despite being a magnet school, the instructional program is designed to provide rigorous academics accessible to every student. All students are encouraged to participate in advanced academic classes and exemplary arts programs.
3000 Martin Drive, Bedford, TX 76021
Situated in north Bedford, Harwood Middle School right now enrolls more than 1,000 seventh- through ninth-graders, upheld by an expert staff of 90. The school intends to team up with parents and the entire local area to lay out a positive and safe environment where all students are empowered to succeed. Since its foundation in 1972, Harwood Middle School has kept a longstanding practice of excellence as it has and still provides rigorous academic programs primarily to prepare students for college readiness.
The school has achieved both Recognized and Exemplary status under the previous Texas Education Agency evaluation system, and it has been honored with multiple Lone Star Achievement Awards for its academic achievements. Harwood Junior High School has been recognized with numerous Lone Star Achievement Awards for its academic accomplishments. In the 2017-18 academic year, Harwood received all seven distinctions on the Texas Academic Performance Report, demonstrating consistent and remarkable academic success for the third consecutive year.
Harwood Junior High School provides rigorous academic programs primarily to prepare students for college readiness. The school leverages technology tools like Smart Boards, computers, laptops, and Apple iPads to integrate technology into classrooms and enhance students' learning experiences.
The school provides numerous extracurricular opportunities for students to participate in, encouraging them to showcase their school spirit. This includes an award-winning fine arts department, an elite athletic program, and various clubs and organizations on campus. At Harwood Junior High School, students are nurtured to reach their full potential as outstanding and engaged community citizens.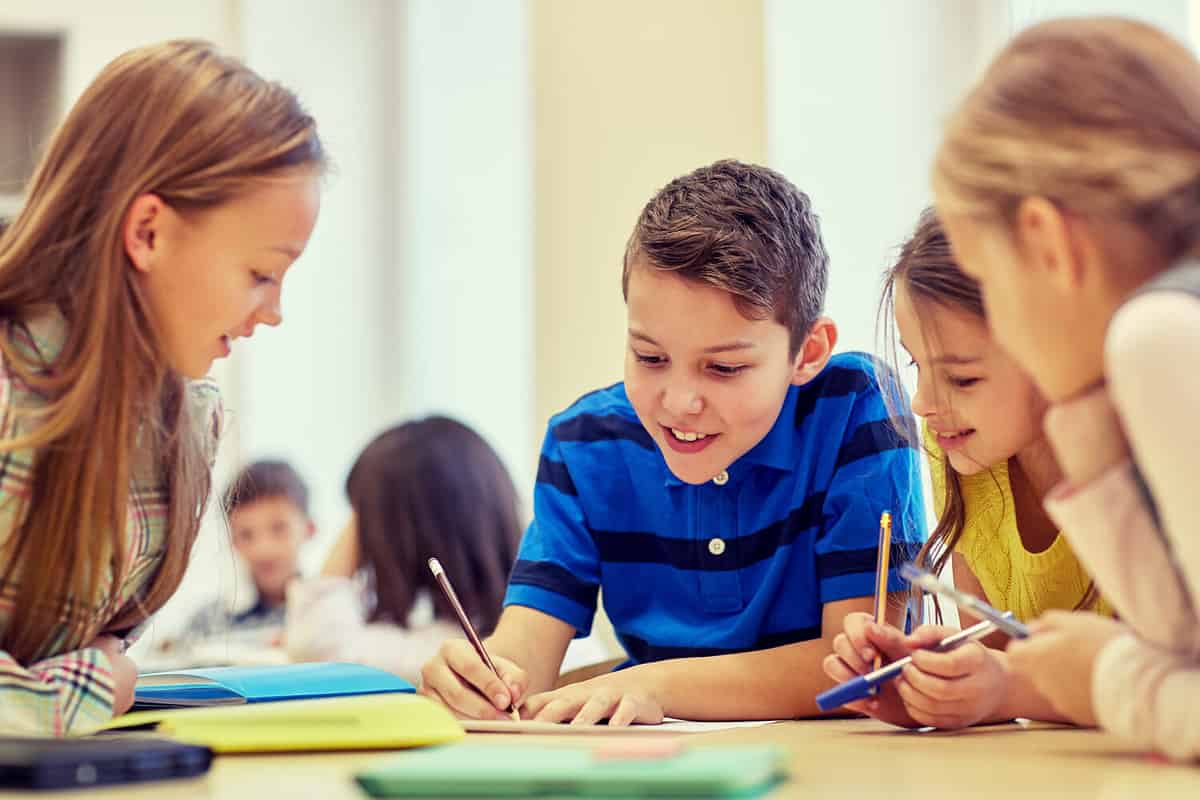 High Schools
10600 Preston Road Dallas, Texas 75230
St Mark's School has a rich history of academic excellence that dates back to the early 1900s. The school is an independent day school for boys in grades one through twelve, emphasizing college preparation and well-rounded education. St Mark's School has a rich history of academic excellence that dates back to the early 1900s.
In 1906, Mr. M.B. Terrill established the prestigious Terrill School for Boys in Dallas, offering small classes and fostering close relationships between teachers and students. In 1913, Ela Hockaday opened the Hockaday School for Girls nearby. In 1950, the merger of Terrill School and Texas Country Day School led to the establishment of St. Mark's School of Texas.
The school's core mission is to impart students with comprehensive education encompassing physical, intellectual, moral, and religious aspects. St. Mark's fosters a diverse community comprising dedicated teachers and students who share a deep enthusiasm for learning and strive for exceptional accomplishments in all their pursuits.
St. Mark's boasts impressive facilities, including a planetarium, observatory, and greenhouse, which previously earned it the distinction of being recognized as the "best equipped day school in the country" by Time magazine.
Over the years, the school has implemented a financial aid program, introduced innovative teaching methods, and modernized its physical plant through a strategic plan called Goals for St. Mark's.
St. Mark's serves more than 900 boys and their families, continuing its tradition of excellence. The school aims to prepare young men to become leaders in a competitive and ever-changing world. It upholds specific values, such as delaying immediate gratification to earn long-term satisfaction, respecting differing viewpoints while defending one's ideas, and recognizing the connection between knowledge, responsibility, and the obligation to serve.
Notable Alumni
This high school has a reputation for providing some of the best and most competitive education for its students. That's why it comes as no surprise that some well-known names roamed its halls. Let's look at a few:
Luke and Owen Wilson (brothers), Actors
Tommy Lee Jones, Actor
Steve Miller, Musician
4100 Merrell Road Dallas, Texas 75229
In 1974, The Episcopal School of Dallas was founded with three guiding principles: daily worship, scholarship, and training within a community of learners. These principles continue to shape ESD's mission of fostering purpose and an educated conscience in each student. The school incorporates outdoor education, service learning, and lessons on resilience, overcoming fears, and finding stillness.
ESD's curriculum is guided by the Hallmarks of ESD Education, which emphasize academic excellence, community, self-understanding, and values informed by faith. The Code of Conduct promotes honor, integrity, and respect for all within the community. Despite its growth to over 1,100 students from ages 3 to 12th grade, ESD maintains a personal approach, knowing and caring for each child. The school offers an advanced curriculum accessible to all, capitalizing on students' passions and interests.
ESD attributes its success to its dedicated faculty and staff striving for excellence while compassionately nurturing students. The school encourages a culture of sharing and collaboration among educators, fostering reflection, growth, and continuous improvement. ESD values its Episcopal identity, honoring the dignity of every individual and creating a diverse, safe, and inclusive environment where people of all faith traditions are welcomed and valued.
In the upper school, ESD offers a comprehensive college preparatory curriculum focused on the liberal arts and sciences. It emphasizes independent thinking, writing, critical reading, discipline, and creativity. The school promotes understanding through classroom experiences and real-world applications, allowing students to develop their talents, skills, and acquired knowledge. Each student is assigned a faculty advisor through the advisory program, providing guidance, counseling, and support.
1501 Taft Houston, TX 77019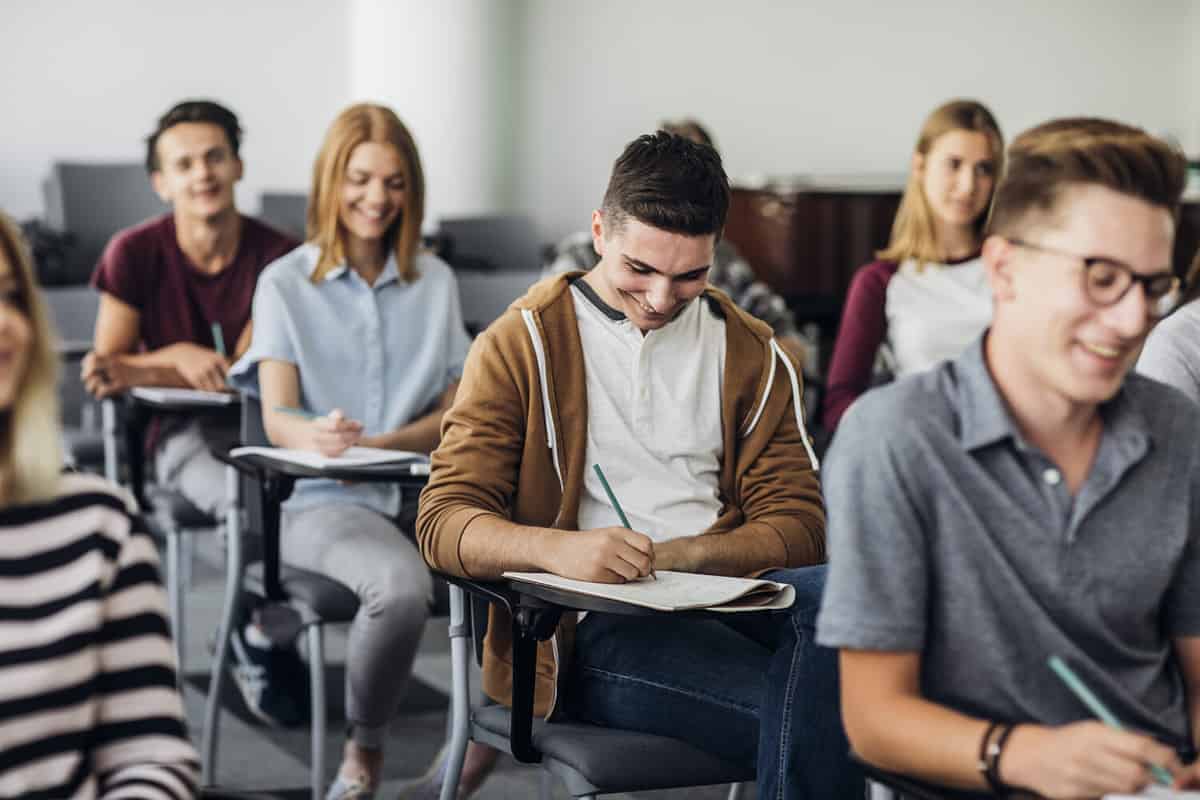 Carnegie Vanguard High School (CVHS) was established in 2002 as the successor to the Vanguard program at Jones Senior High School, which had been running successfully since 1977. The school has had three principals: Dr. James Simpson (2002-03), Lashawn Porter (interim, 2003-2004), and Ramon Moss, who has been the principal since the fall of 2004. Under Moss's leadership, CVHS has gained national recognition and received numerous accolades for its academic excellence.
CVHS is the only Vanguard high school in the Houston Independent School District, and its students are identified as gifted and talented in academics. The school's mission is to provide a unique and challenging learning environment that prepares the diverse, skillful, and gifted students of HISD for leadership in a global society. CVHS fosters a community that values diversity, acceptance, and close relationships between students and faculty.
With 846 current students coming from all Houston Independent School District areas, CVHS offers limited athletic opportunities due to its urban location, budget limitations, newness, and small size. The school provides UIL sports such as baseball, cross country, track and field, tennis, girls' volleyball, and soccer. Despite the constraints, CVHS students remain dedicated to their athletic pursuits, working harder than their peers at other high schools to pursue their athletic passions.
College/University
6100 Main St., Houston, TX 77005-1827
Established in 1891 through a generous bequest of $4.6 million from William Marsh Rice, the William M. Rice Institute for the Advancement of Literature, Science, and Art came into existence in Texas. Initially focused on educating white residents of Houston and Texas, the institute experienced rapid growth and significance under the guidance of President Edgar Odell Lovett and James Addison Baker Jr. It introduced graduate programs and expanded its curriculum to encompass sciences, engineering, humanities, and social sciences.
In 1964, Rice University responded to pressure to desegregate by admitting Black students, marking a milestone in its history. Following that, the university experienced continuous growth, integrating interdisciplinary centers and achieving significant advancements in research.
Settled inside a beautiful 300-section of land grounds in Houston, Rice College stands firm on an unmistakable footing among the main 20 colleges in the country. The college's excellent undergrad student-to-workforce proportion of 6-to-1 guarantees a customized and individualized instructive excursion. Through its residential college system, Rice cultivates intellectual, emotional, and cultural development among students by offering a variety of activities, such as social events, intramural sports, student plays, lecture series, courses, and student government participation.
Through successive presidential administrations, Rice expanded its global presence, deepened its commitment to Houston, and introduced various programs and facilities. In 2019, the university implemented a financial aid policy to support need-based scholarships, exemplifying its dedication to student support.
In 2019, the university implemented a financial aid policy to support need-based scholarships, exemplifying its dedication to student support. Creating tight-knit and diverse college communities is a cherished tradition at Rice, contributing to its high rankings in terms of quality of life and value among private universities.
Notable Alumni
Rice Unnviersity has been around for many years and had the privilege of accepting more than a few renowned names, mainly due to its stellar programs and facilities. Here are some of those noteworthy individuals:
Robert Woodrow Wilson, Astronomer
David Aardsma, Baseball Pitcher
Candace Bushnell, Author
Shannon Walker, Astronaut
Trey Murphy III, Professional Basketball Player
110 Inner Campus Drive, Austin, TX 78705
Since its founding in 1883, The University of Texas at Austin has immensely evolved from a modest institution with a detached building, eight professors, and 221 students into a distinguished university that now stands among the top 40 universities globally. Over nearly 140 years, UT has emerged as a dynamic and influential leader, embodying its home state's audacious and enterprising ethos.
Settled in the enthusiastic city of Austin, eminent for its imaginative and pioneering climate, the college offers a strong setting with plentiful open doors for the impending age of craftsmen, researchers, competitors, specialists, business visionaries, and designers.
The College of Texas is focused on greatness in undergrad and graduate training, examination, and public help. It endeavors to draw in profoundly qualified understudies, workforce, and staff from different foundations, encouraging an assorted local area that improves the growth opportunity. As Texas' foremost research university, UT attracts substantial funding, with an annual amount exceeding $650 million, enabling groundbreaking discoveries and innovation.
Notable Alumni
This historic university has a reputation that is recognized all over the world. So, it's understandable that so many famous names, including actors, athletes, and academics attended this prestiguious school. Here are a few of those individuals:
Matthew McConaughey, Actor
Neil deGrasse Tyson, Astrophysicist
Laura Bush, Former First Lady of the United States
Walter Cronkite, Broadcaster
Kevin Durant, Professional Basketball Player
Houston, Texas 77204
In 1939, the first building on the permanent campus was established after the institution acquired land. Notably, in 1947, the university embraced one of its cherished traditions by adopting the cougar as its official mascot, later named Shasta. Transitioning into a state institution in 1963, the university eventually joined the newly formed University of Houston System in 1977.
The College of Houston, laid out as Houston Junior School in 1927, has a rich history of scholarly greatness, basically fixated on teaching future educators. The college has gone through exceptional development and progress over time, finishing in its present-day name, the University of Houston, in 1934.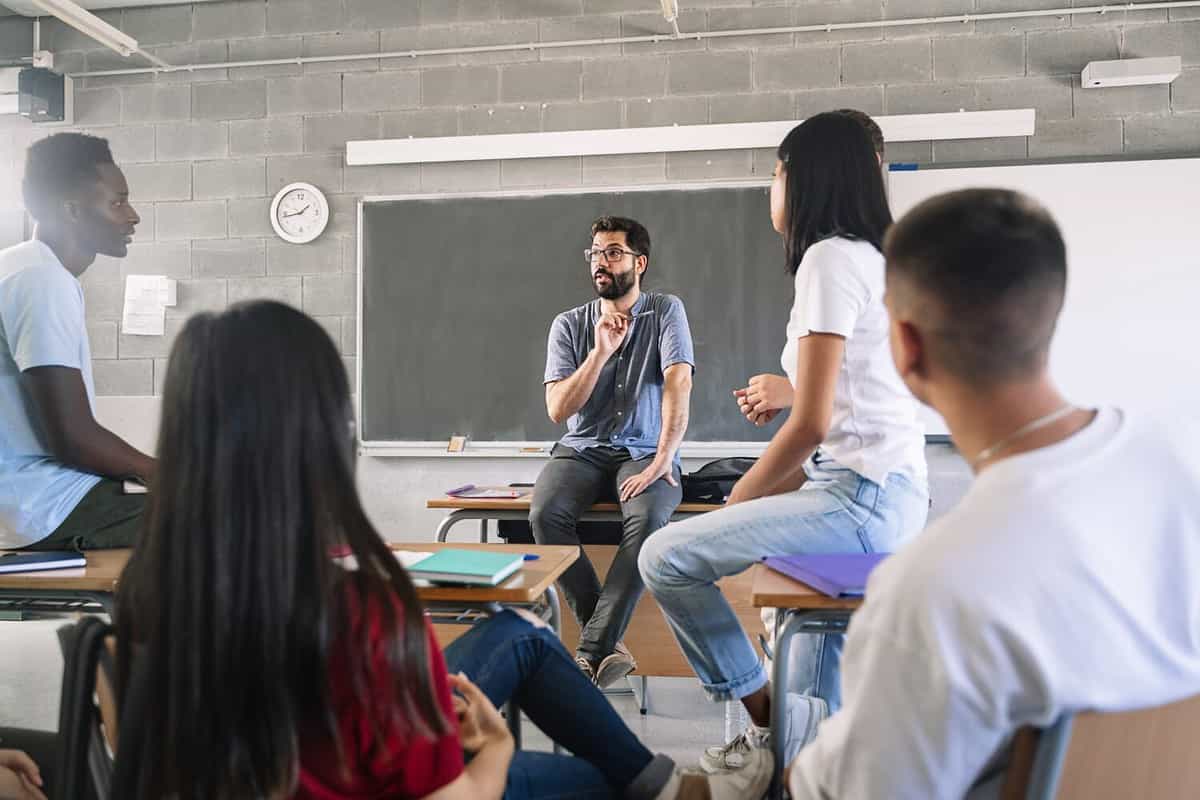 Operating within a practical and applicable environment, UH catalyzes exploration, meaningful conversations, and transformative impact, fostering local, state, national, and global partnerships. The University of Houston gets its essentialness from its comprehensive local area, utilizing training, exploration, administration, and development to have a substantial and constructive outcome in the lives of people and networks.
Through research, innovative undertakings, insightful request, and the creation and spread of new information, including the commercialization of college disclosures, UH adds to cultural advancement. Additionally, the university values and promotes the arts actively supports the state's economy, provides public programs for the benefit of citizens, and engages in various forms of public service.
Notable Alumni
With its stellar reputation, the University of Houston has had more than a few great names attend its campus. While there are a long list of talented individuals, here are a few you might recognize:
Jim Parsons, Actor
Randy Quaid, Actor
Elizabeth Warren, United States Senator
Brené Brown, Author and Professor
Jim Nantz, Sports Commentator
Conclusion
The concentration of resources and wealth in certain schools can exacerbate educational inequities and disparities. Efforts are being made to address these disparities in Texas and across the United States. This will be done through initiatives like school finance reform, equitable funding formulas, and programs aimed at narrowing the achievement gap between schools in different socioeconomic areas.
The image featured at the top of this post is ©Brocreative/Shutterstock.com.