Several elements are considered to establish a school's wealth, including the average family income in the area, the amount of government support granted, and the number of donations collected from charitable organizations.
Let's examine these schools in more detail.
Elementary Schools
751 Wilkinson St, Mobile, AL 36603
The school aims to be the institution of choice for students who want to thrive academically and become kind, responsible adults. They achieve this by offering a demanding curriculum in a setting with high expectations.
Children in grades K–5 receive excellent academic instruction in a structured setting. Through the utilization of the Talents Unlimited model, global studies, and Spanish classes, emphasis is placed on the development of communication abilities and higher levels of thinking skills.
Fine arts, geography club, student government, poetry/young authors, archery team, chess club, photography club, Spanish club, robotics club, math, and broadcasting team are a few extracurricular activities.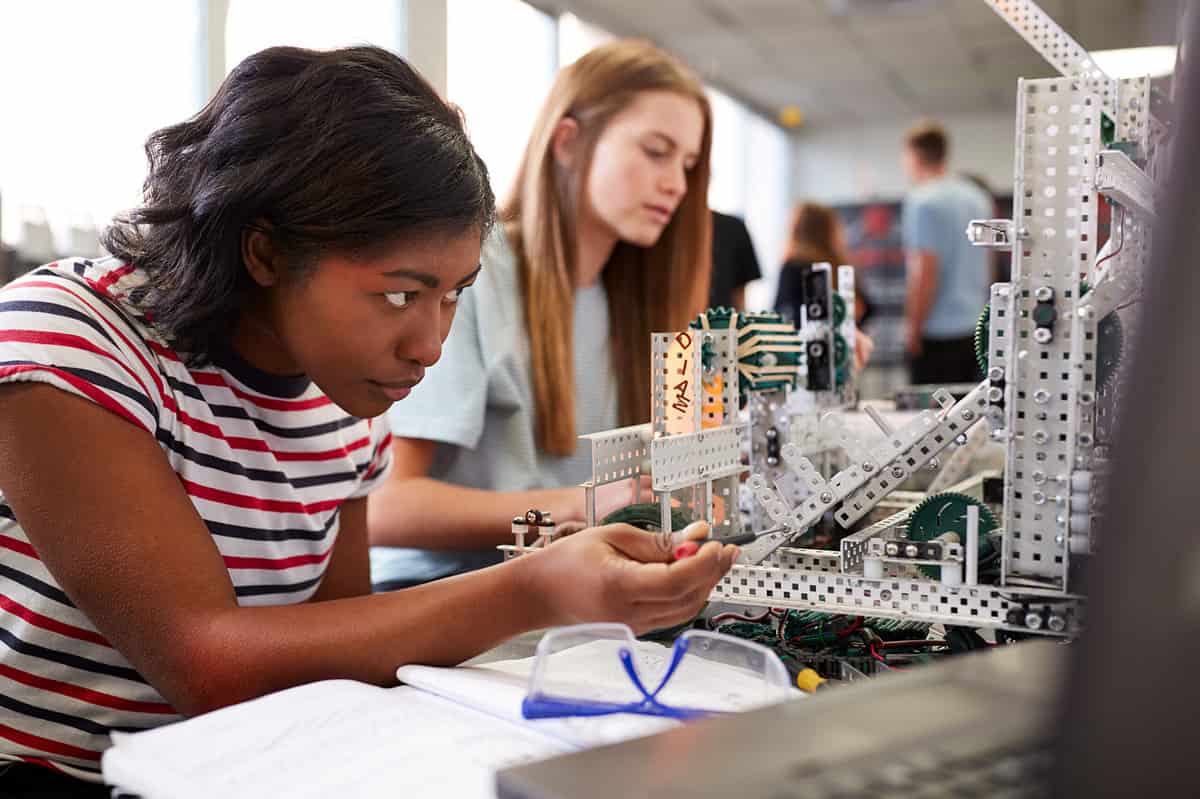 1700 W 5Th St, Montgomery, AL 36106
There were 12 classrooms when the school was first erected in the 1920s. 30 new classrooms and cutting-edge facilities were added in 2001. The school hosts about 750 children each year in grades K–5. Students work one grade level ahead in the academic areas of reading, English, spelling, and math.
Numerous field trips, lab activities, and site visits supplement the study of science and social studies. In addition to the 35 classroom teachers, their program is enhanced by experts in particular specialty areas. Spanish, computer technology, science lab experiences, counseling, and art are all taught to the students.
Additionally, there are speech pathology, physical education, music, and particular education experts.
2815 Government Street, Mobile, AL 36606
The Tennessee Coal, Iron, and Railroad Company constructed Chickasaw Elementary School, now known as Eichold-Mertz Magnet School, in 1971 to serve the needs of the children of its employees.
The Eichold-Mertz Magnet School of Mathematics, Science, and Technology aims to develop interested, self-assured students who will investigate, experiment, and find solutions to issues that will ensure success in the 21st century.
315 Mcfarland Blvd E, Tuscaloosa, AL 35404
The school has earned prestigious recognition as a 2014 National Blue Ribbon School and has gained international acclaim as a World School. Furthermore, it holds the distinction of being a National School of Character, where students embrace and embody the core values of respect, critical thinking, integrity, and principles.
Students in grades one through five who attend the other 12 elementary programs within the system benefit from an inquiry-based curriculum provided by this school.
Along with a demanding academic curriculum, students participate in school-wide enrichment activities like service learning, interests-based clubs, foreign language study, the fine arts, and a recognized physical education program.
Middle Schools
805 7Th Ave, Pleasant Grove, AL 35127
Located in Birmingham, Jefferson County, Alabama, this educational institution is a public school situated within the Shades Valley High School campus. It is an integral part of the comprehensive educational system governed by the Jefferson County Board of Education. The school caters to students ranging from grades 9 to 12, offering them a quality education.
As it was formerly named, the Resource Learning Center, Shades Valley Annex presently enrolls about 325 students from all over the county. Before being admitted to the institution, students must fulfill academic and behavioral standards. Students primarily pursue Advanced Placement and International Baccalaureate courses and exams after the ninth grade.
315 Mcfarland Blvd E, Tuscaloosa, AL 35404
The Tuscaloosa Magnet Schools aims to inspire children to learn, improve the world, and serve others with dignity.
The programs promote worldwide mindedness through inquiry and service to others while inspiring students to be lifelong learners, divergent thinkers, and compassionate people.
168 students in grades 6 through 8 attend Tuscaloosa Magnet Schools – Middle. They are a World School for the International Baccalaureate program. They impart knowledge, inspire innovation, and provide community service to students. Academic success is a priority, and critical thinking is how students attain their objectives.
They strongly emphasize students participating in a demanding curriculum, meaningful connections, and supportive services that help them develop into leaders.
410 S Mcdonough St, Montgomery, AL 36104
The rigorous academic program at Baldwin prepares students for advanced placement and dual enrollment courses in high school by encouraging them to enroll in honors and AP subjects. They can choose from band, choral, drama, musical theater, creative writing, and dance with a focus on classical ballet, piano, orchestra, classical guitar, and visual arts for one or two of their arts electives.
Students of the arts are expected to become experts in their chosen field of the arts while mastering music theory, musical composition, and other creative forms. Students must master complicated mathematics for their age and language, science, writing, and literature to succeed academically.
This dual curriculum is a launching pad for students to choose jobs that need advanced studies and academic success within a creative thought process.
5960 Arlberg Street, Mobile, AL 36608
Awarded magnet middle school in Mobile, Alabama, Clark-Shaw Magnet School of Math, Science, and Technology excels in academics and athletics.
About 600 students in grades 6 through 8 attend Clark-Shaw Magnet School, which has a rigorous curriculum and culture of academic performance. Academic competitions at the local, state, and national levels have honored many of its pupils.
The school is dedicated to challenging, experiential, and inquiry-based learning, and it also provides a vibrant student life and a range of extracurricular activities.
Choose Clark-Shaw Magnet School if you're looking for a middle school experience for your child that will push them intellectually and let them learn to the fullest extent possible.
3255 Old Shell Rd, Mobile, AL 36607
About 700 students in grades 6 through 8 are offered an accelerated college preparatory program at Phillips Preparatory School. The National Blue Ribbon School of Excellence and one of the top 50 middle schools in the country, Phillips, has received this honor twice.
The emphasis of Phillips Preparatory is on advanced math, foreign languages, and communication skills. The curriculum offers possibilities for in-depth study, subject-specific expansion, and mastery of critical courses, focusing on all-encompassing enrichment activities. Phillips Preparatory runs the International Baccalaureate Middle Years program.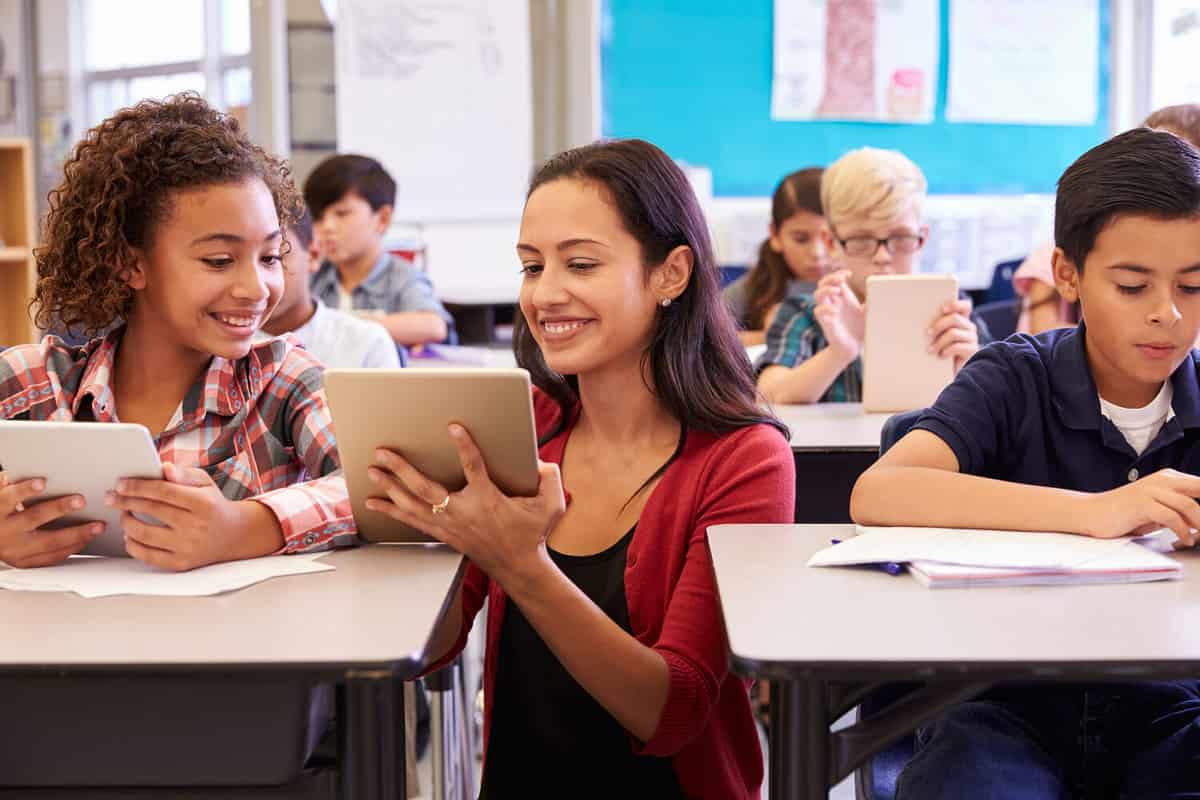 High Schools
2500 Meridian Street Nw, Huntsville, Alabama
New Century Technology High School is in Huntsville, Alabama, known as the "Rocket City." Science, Technology, Engineering, and Math (STEM) professionals are in high demand due to the city's extensive aerospace, defense, technology, and biomedical sciences industries.
As a half-day program that quickly expanded to an entire high school, New Century Technology High School attracted pupils interested in STEM fields throughout the district. Its students are prepared adequately for demanding employment in rapidly evolving STEM fields through rigorous curriculum, practical experiences, and industry exposure.
New Century students graduate from high school equipped for further education and prosperous jobs in the fields of biomedical science, computer science, and engineering thanks to engaged students, motivated teachers and staff, understanding parents, and a committed community.
3650 Bethune Dr, Mountain Brook, Alabama
Mountain Brook High School, located in the affluent neighborhood of Mountain Brook in Birmingham, Alabama, is a distinguished public high school. With a student body consisting of 1,004 individuals, the school benefits from the expertise of a dedicated faculty and staff comprising 115 members.
Mountain Brook High School has been recognized for academic distinction since its founding in 1966 and has received the prestigious Blue Ribbon School Award nationally.
As the public School in Alabama with the most state athletic championship victories, Mountain Brook High School has also developed a reputation for excellence in athletics.
2235 Lime Rock Rd, Vestavia Hills, Alabama
Vestavia Hills High School was established in 1970 and has a reputation for excellence. Over the past 40+ years, students and teachers have learned and grown together through academics, athletics, and service.
New students continue to enroll at the school over those years, pushing themselves to reach and surpass the standards set by the classes that came before them. Every year, in academic and athletic events, Vestavia Hills High School wins state championships. Millions of dollars are awarded to seniors as scholarships. For charities, its students raise tens of thousands of dollars.
1901 S Lakeshore Dr, Homewood, Alabama
Homewood, Alabama, a suburban area near Birmingham, is home to a public high school known as Homewood High School. Established in 1972, this educational institution accommodates over 1,100 students in grades nine through twelve.
The overarching mission of Homewood City Schools is to "educate and empower all students to reach their unique potential." In line with this objective, Homewood High School, with its rich historical significance, offers a rigorous curriculum within a nurturing environment to foster the development of well-rounded individuals and academic success, students at Homewood High School are provided with a wide array of extracurricular activities to choose from.
The school community and educational system alike take immense pride in their commitment to student learning and accomplishments. Moreover, Homewood High School endeavors to cultivate a sense of belonging among its students and equip them with the necessary skills for success in the twenty-first century.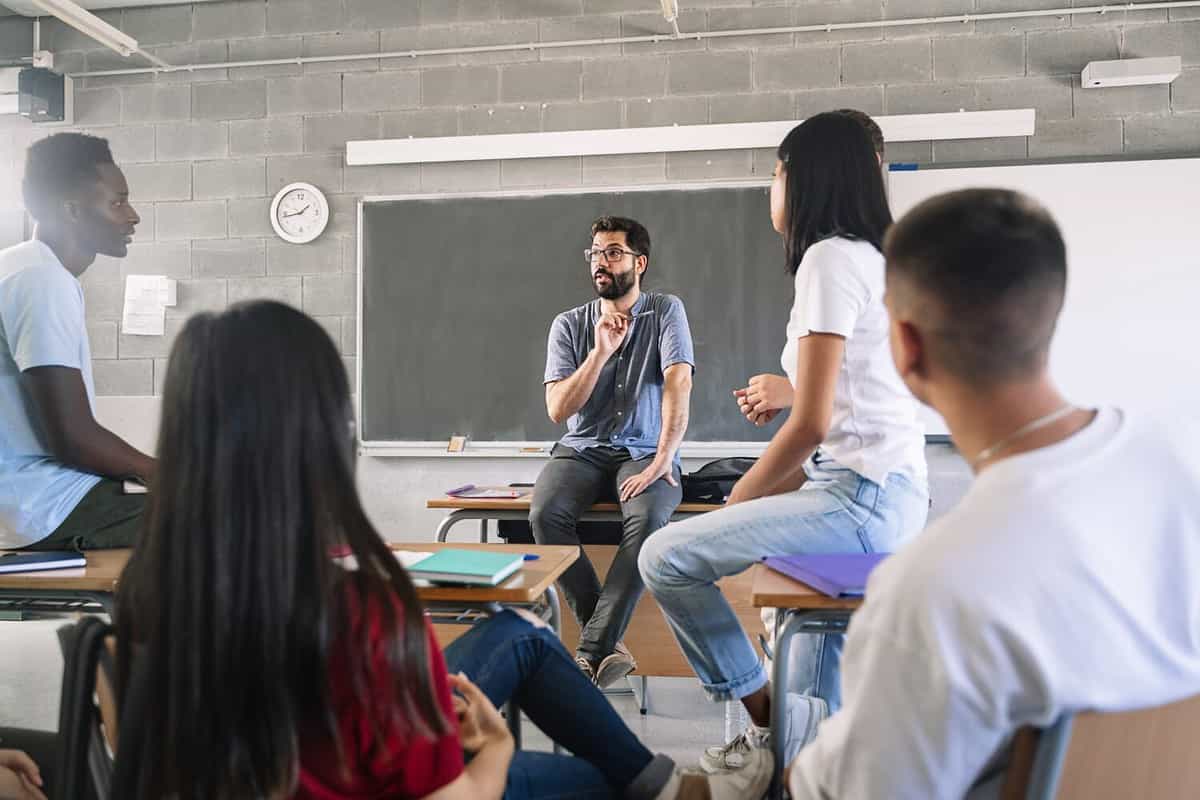 Students are given numerous options to participate in extracurricular activities to support them in developing into well-rounded individuals and academic success.
The community and educational system both take tremendous satisfaction in the obligations of student learning and achievements. Homewood High School works to build a sense of belonging among its students and to prepare them for the 21st century.
Colleges/Universities
1200 W. Montgomery Rd. Tuskegee, AL 36088
Tuskegee University, located in Alabama, is a nationally recognized institution of higher education that operates independently while maintaining its affiliation with the state.
With a foundation rooted in the liberal arts, the university prides itself on its notable expertise in various fields, including the sciences, architecture, business, engineering, and healthcare professions.
A distinctive feature of Tuskegee University is its commitment to bridging the gap between education and the need for highly skilled leaders in the 21st century and beyond.
The university's programs emphasize the importance of cultivating advanced intellectual capabilities and ethical values among its students. By nurturing these qualities, the university aims to shape graduates who possess a deep sense of civic responsibility, knowledge, and a strong motivation to serve the public with excellence and integrity.
Notable Tuskegee University Alumni
Tuskegee University helped to bridge the gap for people of color to receive higher education in the South for decades now. This list is a result of this goal. Here are some notable people calling Tuskegee University home.
Lionel Richie – Singer, songwriter, record producer
Ralph Ellison – Author and literary critic (writer of The Invisible Man)
Danielle Spencer – Actress and former child star (What's Happening!!)
Teddy Wilson – Jazz Pianist
Daniel James, Jr – Fighter Pilot and First black 4-Star General
4000 Dauphin St, Mobile, AL 36608
It is the first Catholic College in the Southeast and the first higher education institution in Alabama. Through the transforming impact of a Jesuit Catholic education, they have been educating trailblazers, innovators, and change-makers since 1830.
This entails developing lifelong leaders who are committed to learning, faith, justice, and service. The Jesuit tradition of "cura personalis" – care for the whole person, mind, body, and spirit – is used by Spring Hill students to provide them with a superior, well-rounded education while helping them develop their moral principles.
The College, situated in Mobile, Alabama, has more than 52 majors and concentrations to choose from and a student-to-faculty ratio of 13:1. They rank among the least expensive private colleges in the nation. With opportunities to develop as a whole person, Spring Hill College fosters a campus environment that surrounds each student with real-world experiences.
1500 E Fairview Ave, Montgomery, AL 36106
Huntingdon College, situated in Montgomery, Alabama, USA, is a liberal arts institution that was established in 1854. The college underwent a name change in 1935, becoming Huntingdon College, and has since experienced continuous growth in student enrollment.
With a strong commitment to its enduring traditions of faith, wisdom, and service, Huntingdon College proudly maintains its affiliation with the Methodist Church. The primary goal of the college is to develop graduates who possess critical thinking skills, embrace new concepts, and excel in effective communication.
Presently, Huntingdon College provides a diverse range of academic opportunities, including over 35 undergraduate majors, 20 minors, as well as pre-professional and educator preparation programs. Following a substantial surge in enrollment from 2002 to 2012, the college now boasts a student body of approximately 1,000 individuals.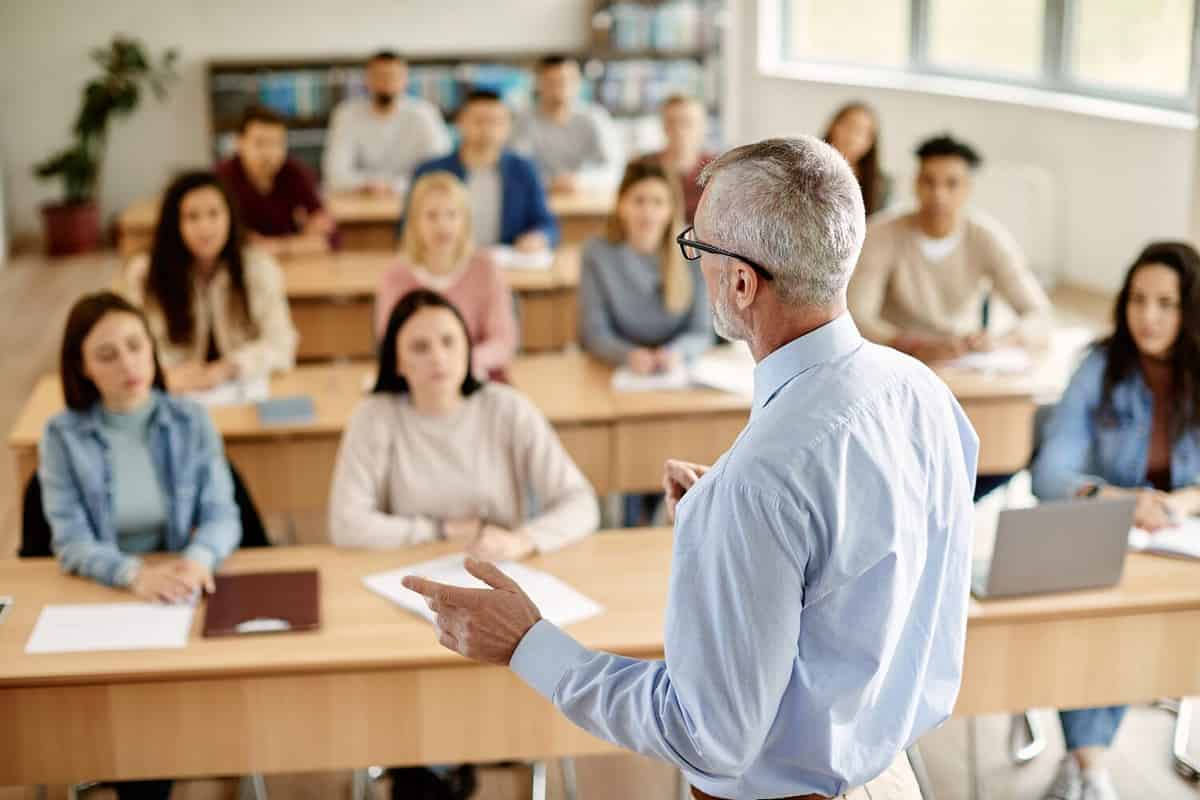 Conclusion
The wealthiest schools in Alabama provide remarkable financial data and distinctive programs that distinguish them from the competition. However, it's critical to consider how money affects education and work toward equity and equality while offering educational opportunities to all children.
The image featured at the top of this post is ©Monkey Business Images/Shutterstock.com.