Alabama is rich in history, known for its mild climate and varied geography. Its low cost of living draws new residents every year. But families with children from kindergarten through college age should check out local schools' ratings before deciding where to settle. Unfortunately, Alabama ranks 46th in the United States when it comes to education.
As the Alabama Accountability Act requires, the Alabama State Department of Education releases an annual list of failing schools. Institutions must rank among the worst 6% of all Alabama public schools in academic achievement to be classified as failing. The students' test scores measure scholastic achievement, as shared on GreatSchools.org.
Failing Alabama colleges are measured by graduation rate. This is represented by the percentage of students who graduate within 150% of the usual expected time it takes to complete the degree.
Though several public schools worked their way off the list in 2022, others took their place and are included in our list below. In all, 75 Alabama public schools are currently considered failing. Montgomery County, Birmingham City, and Mobile County School Districts had the highest number of failing schools. Keep reading to learn more about which schools to avoid if you live in Alabama or plan to relocate there soon.
Elementary Schools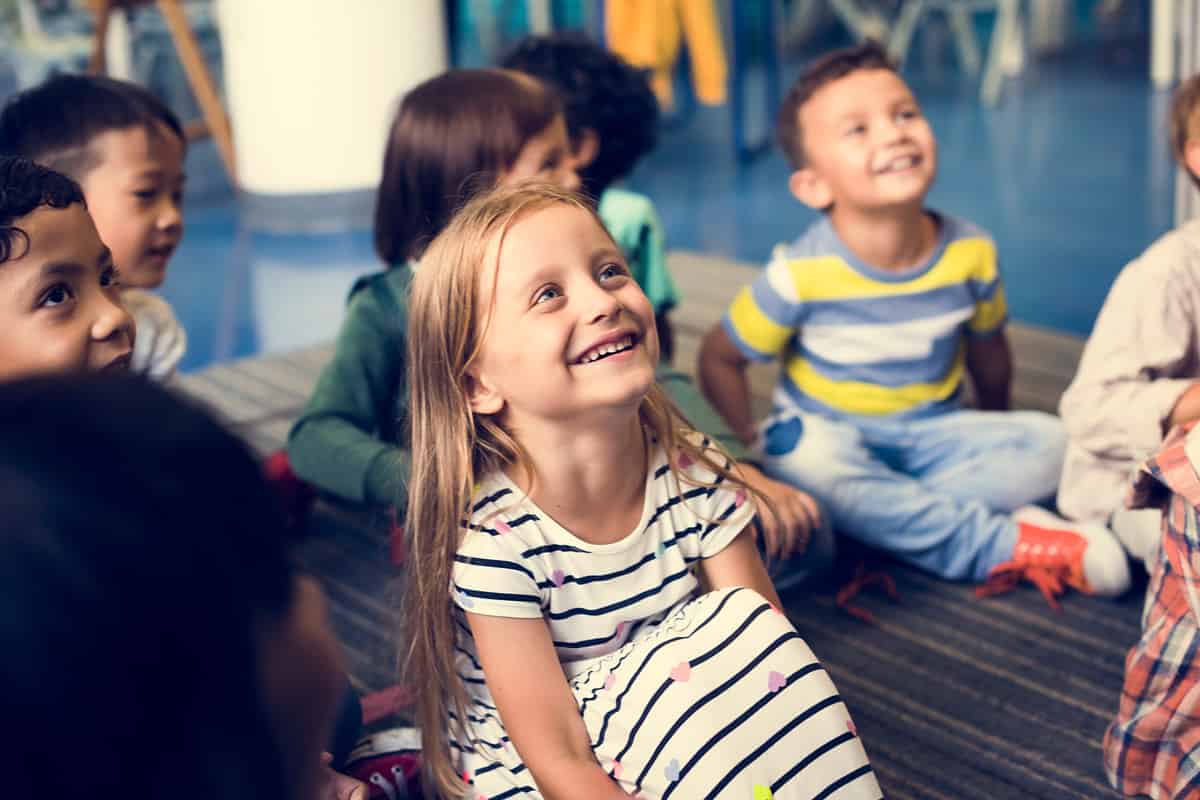 Bruce K. Craig Elementary School
108 Craig Industrial Park, Selma, AL 36701
Bruce K. Craig Elementary School in Selma states that its vision is to direct all students to reach their peak educational potential, but test scores indicate this vision is unmet. Less than 1% of students perform at grade level in math, and only 15% of the student body is proficient in English.
Compared to other Alabama elementary schools, this one's large achievement gaps indicate the students lack the support they need to succeed. Four out of five kids are classified as low-income.
Hemphill Elementary School
714 12th Street SW, Birmingham, AL 35211
Hemphill Elementary School is one of Birmingham's lowest-performing schools for K-5 kids. While 47% of the students are proficient in reading, this is far below the state's average of 77%. Math proficiency is even worse, with just 2% of Hemphill's students working at grade level.
Student suspension is also a problem at this school. The overall suspension rate is 10%, but for students with disabilities, it jumps to 29%. Most of the student body meets the definition of low-income: 91%.
Chisholm Elementary School
307 East Vandiver Boulevard, Montgomery, AL, 36110
Chisholm Elementary School in Montgomery ranks in the single digits for test scores in math (2%), English (9%), and science (3%). About half (44%) of the students perform at grade level in reading, which is still far below the state average.
The students per teacher ratio of 15:1 is better than the state's average of 16:1. Still, Chisholm's students have a suspension rate of 14% and a 24% chronic absentee rate.
Middle Schools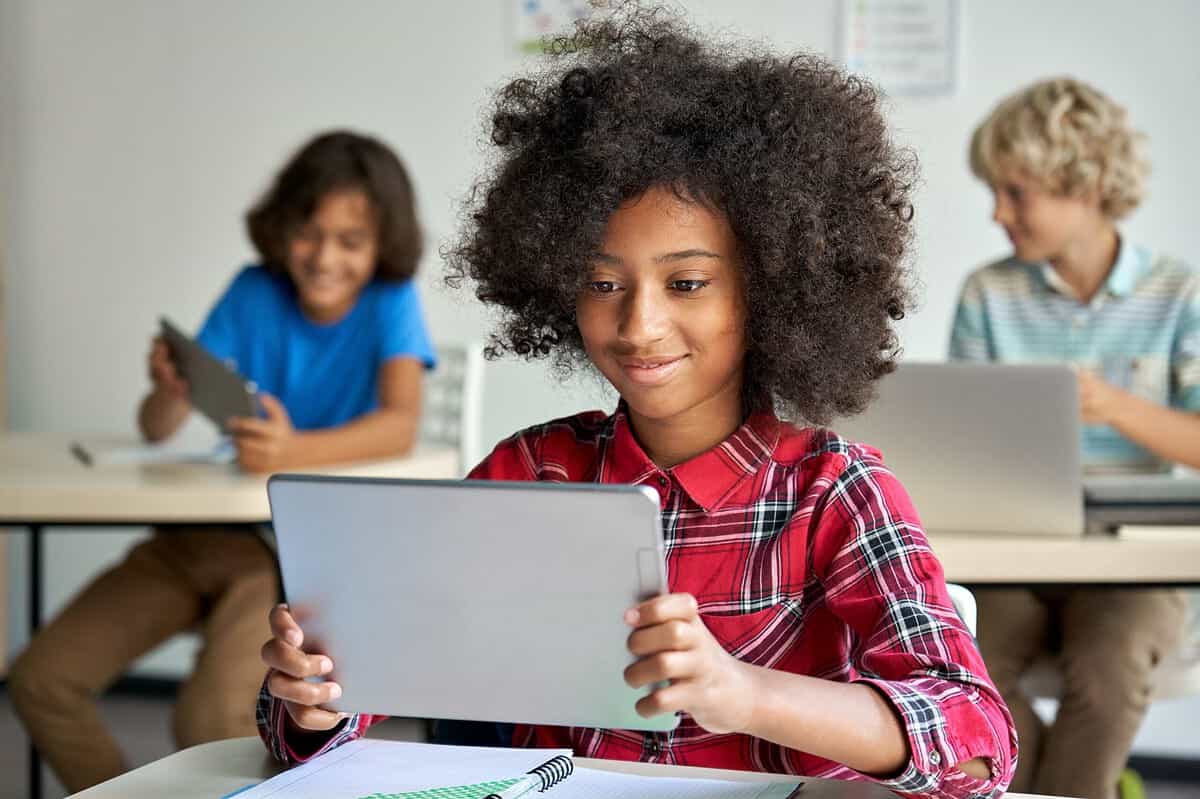 Inglenook K-8 School
4120 Inglenook Street Birmingham, AL 35217
Inglenook is a big school in Birmingham where students can remain in one location from kindergarten through eighth grade. Nearly half of the students (48%) perform at grade level in reading, but only 12% are proficient in English. A whopping 98% of students taking Algebra 1 are passing, but only 3% of the total student body meets grade-level math expectations.
Chronic absenteeism at Inglenook is a problem at 23%, and the suspension rate is 18%. Like many other failing schools in Alabama, 93% of students are from lower-income households.
Capitol Heights Middle School
116 Federal Drive, Montgomery, AL 36107
Montgomery County School District includes underperforming Capitol Heights Middle School. Although school uniforms are required, and there are only 17 students per teacher, the middle schoolers at this institution struggle to meet grade-level expectations.
Less than 1% of the students are proficient in math. While 47% of Alabama's middle schoolers are proficient in English, just 15% of Capitol Heights' kids are. Additionally, 22% of the students are chronically absent, and the school has a suspension rate of 20%. Nearly all Capitol Heights students are low-income (97%).
Westlawn Middle School
2430 Martin Luther King Junior Blvd., Tuscaloosa, AL 35401
Tuscaloosa's Westlawn Middle School struggles with the low test scores familiar to those on the state's failing schools list. English proficiency is just 17%, while science proficiency is 9%. Math has the lowest test scores, with only 1% of Westlawn students performing at grade level.
The student suspension rate is 21%, but a lower-than-average number of students are chronically absent (14%). While 93% of the student body is considered low-income, the school's student-to-teacher ratio is better than average at 15:1.
High Schools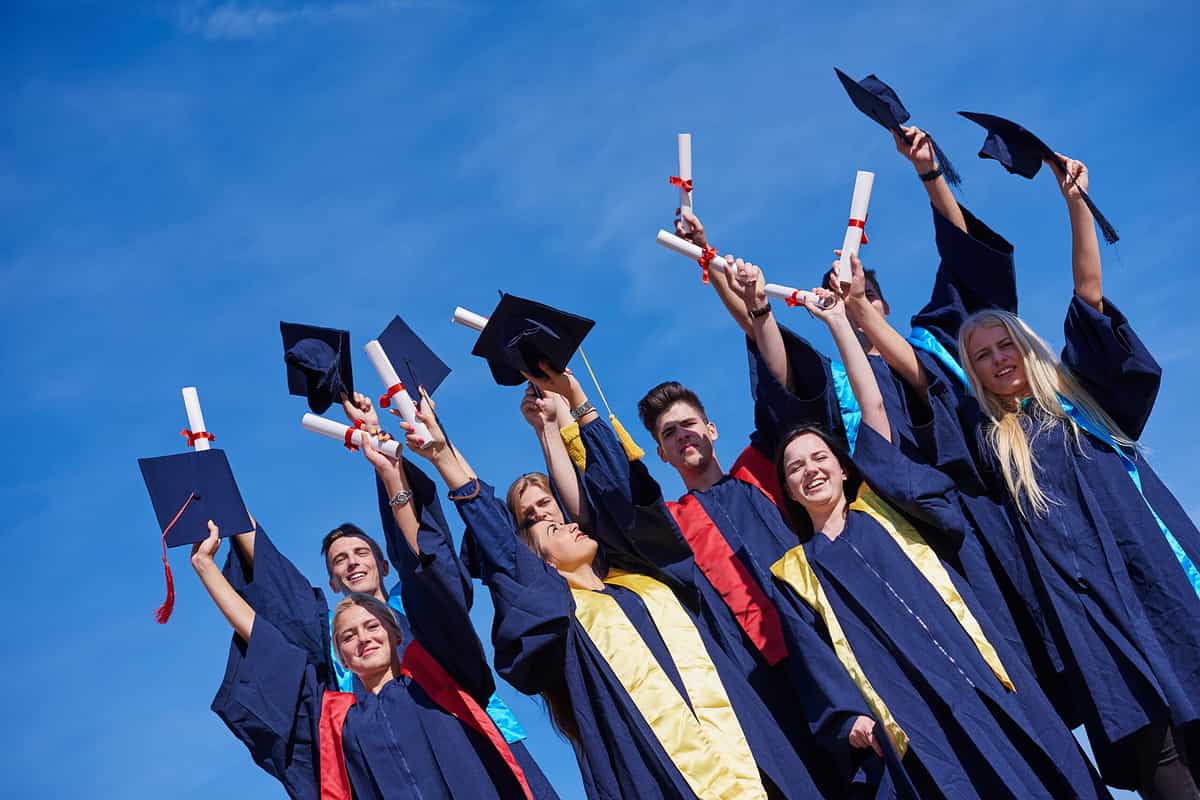 Parker High School
400 Reverend Abraham L. Woods Jr. Boulevard, Birmingham, AL 35204
Birmingham's Parker High School opened in 1900 and was the first high school for Black children in Birmingham. Though the school has an impressive exterior, with large columns and arched entrances, its students struggle to meet grade-level testing requirements.
Just 6% of Parker's 9th through 12th graders are proficient in English. Science proficiency is even lower, at 5%, and only 2% of students perform at grade level in math. The school's suspension rate is 10%, but chronic absenteeism is a real problem, with nearly a third (31%) of the student body failing to maintain good attendance.
Lee High School
225 Ann St., Montgomery, AL 36107
Lee High School is one of the lowest-performing high schools in Montgomery. Just 9% of students show proficiency in English, 7% meet science testing requirements, and only 1% perform at grade level in math. Consequently, the school's college readiness rate is about half the state's average.
Only 6% of the students are enrolled in advanced placement (AP) courses. Lee High's suspension rate is 25%, and 32% of the student body is chronically absent.
John L. LeFlore Magnet High School
700 Donald St., Mobile, AL 36617
Magnet schools are usually among the highest-ranking schools in any district, but Mobile County's LeFlore Magnet High School clearly has some work to do. The campus is scheduled for major renovations in 2023; perhaps that will raise morale and boost the institution off the state's list of failing schools.
Despite being called a magnet school, only 3% of the student body is enrolled in AP courses. Just 10% of all LeFlore students are proficient in science, 8% are proficient in English, and only 2% meet math testing standards. The percentage of suspended and chronically absent students is also high: 32% and 43%, respectively.
Colleges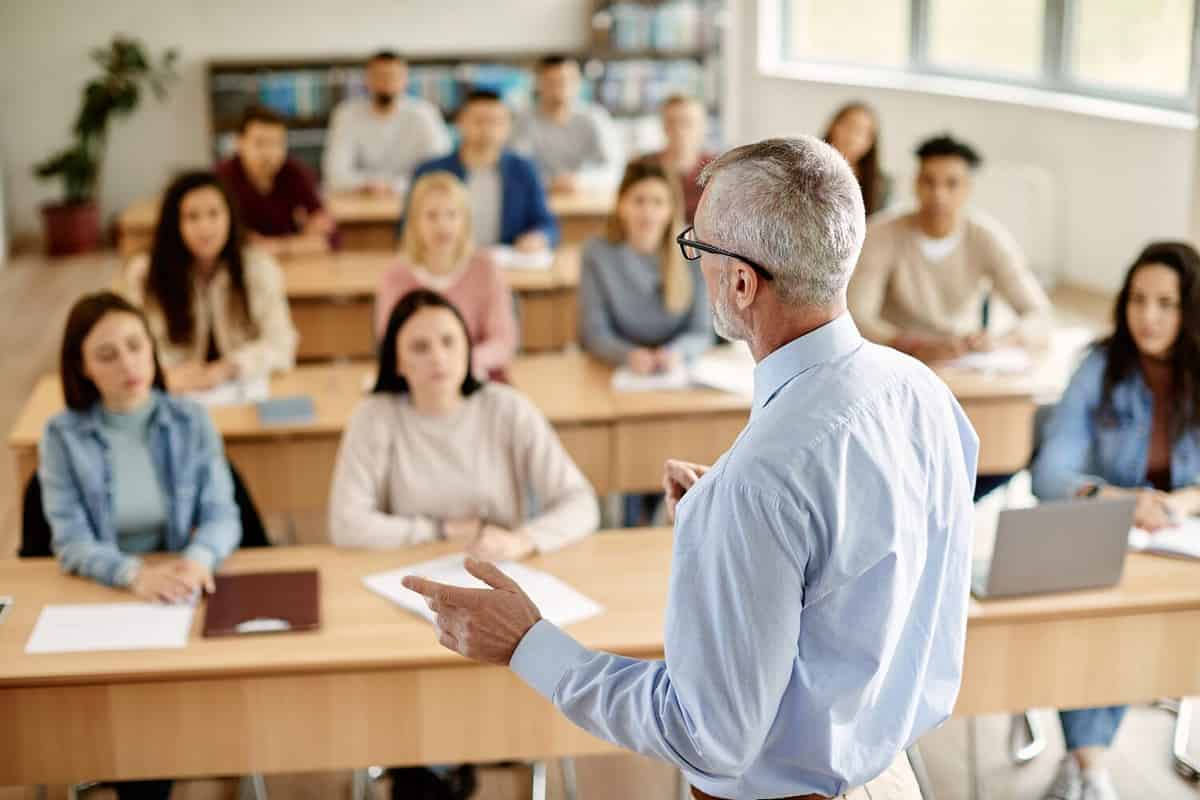 Jefferson State Community College
2601 Carson Rd., Birmingham, AL 35215
Jefferson State Community College in Birmingham offers a variety of certificates and degrees, including an evening bachelor's degree program in partnership with Huntington College and Samford University. Aside from that partnership, students may wish to avoid Jefferson State and its 16% graduation rate.
However, those who do graduate from Jefferson State with a two-year degree may have decent starting salaries after graduation. The school ranked 11th on a list of Alabama's best community colleges based on salary potential. Early career pay in 2021 was $41,100, and mid-career pay was $59,900.
Strayer University Birmingham Campus
2 20th St. N., Suite 150, Birmingham, AL 32503
Birmingham is home to one of Strayer University's four Alabama campuses. The college is known for offering various two- and four-year degree programs in everything from Accounting to Criminal Justice. But the Birmingham campus only has a graduation rate of 13%. Those who do complete a degree program at Strayer can expect median annual earnings of around $42,990.
Enterprise State Community College
600 Plaza Drive, Enterprise, AL 36331
Southeastern Alabama is home to Enterprise State Community College, one of the state's first public junior colleges. This school offers a range of career tech programs, including aviation, at two campuses. But it has one of the lowest college graduation rates in Alabama at 17%. As for graduates' salary potential, Enterprise State students can expect median earnings of $40,851, which is around $3,000 more than the midpoint for two-year schools.
Avoiding Alabama's Failing Schools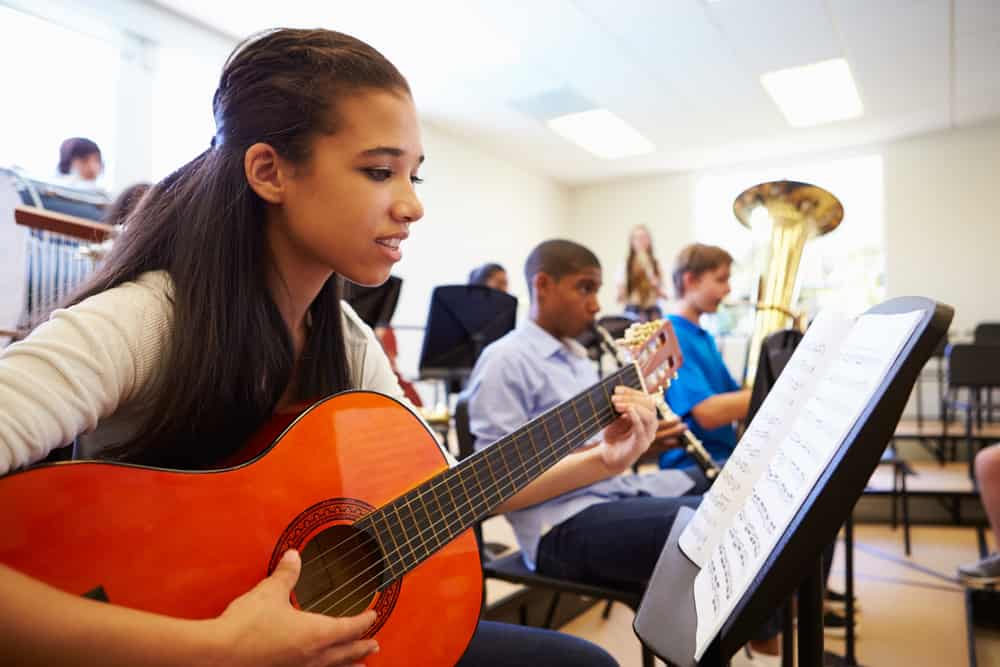 Enrolling your children in the best possible school is one way to help them learn what they need to succeed. But though they are important, test scores are not the only measure of a school's overall suitability.
For example, some of the schools on Alabama's failing list may have other features that are important to your child, such as an excellent fine arts department or winning sports programs. A thorough online search for information will help you decide which schools are best for your family.
Up next:
The image featured at the top of this post is ©Matt Benoit/Shutterstock.com.