According to the U.S. Census Report 1999, Alaska has the sixth-largest population overall and the most significant percentage of indigenous people. 16.4% of Alaskans are native to the state, while 23% of students attend schools (25 when American Indians are included).
In distant and remote towns where K–12 school enrollment spans from eight children with one teacher to 500 students with multiple teachers, approximately 60% of Alaska Native pupils still attended school in 2001.
The remaining 40% of Alaska Native students attend urban schools, where white students comprise most of the student body. Alaska's geographical, historical, and cultural backdrop has always presented difficulties and given rise to frequently exceptional educational possibilities.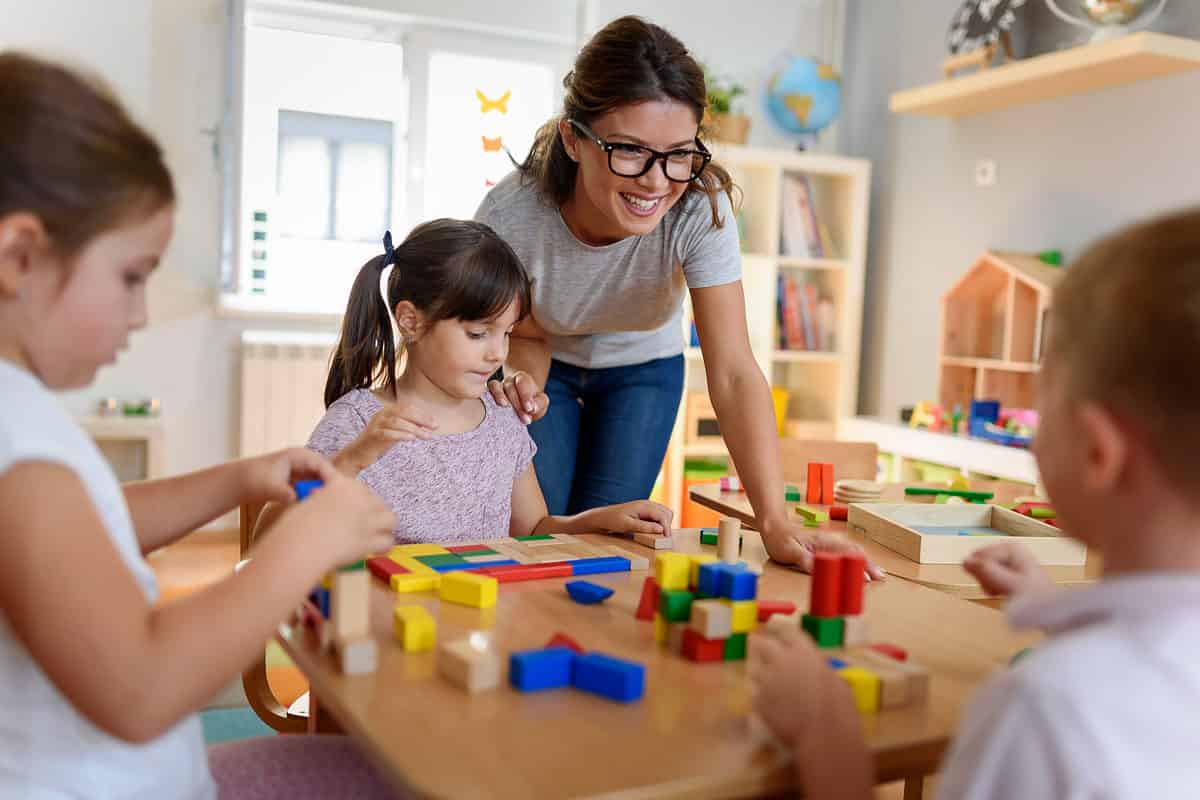 615 Monroe St., Fairbanks, AK 99701
For over 70 years, the Catholic Schools of Fairbanks (CSF) have played an integral role in the community, tracing their origins back over a century.
The journey began with a Jesuit priest before Alaska's statehood. In 1946, in response to the Catholic community's request, the Sisters of Providence and the Society of Jesus joined forces to establish a school in the basement of the Immaculate Conception Church. Initially, the school enrolled 36 children, but the number grew to 104 the following year.
In 1951, a new location called Slaterville was chosen, where the relocated barracks became the site for the Immaculate Conception School, serving eight grades. 1956 Monroe High School was constructed on the same property as the elementary school, fostering an enduring partnership between the Jesuits and the Sisters of Providence. The campus continued to expand with a second wing and the construction of Boileau Hall, a gymnasium named after George Boileau, SJ.
In 1967, the gymnasium suffered damage due to a flood, but with the assistance of the Jesuit Brothers, the floor was restored. The Monroe Foundation, Inc. was established in the early 1970s to raise school funds. By the late 1970s, the outdated barracks were replaced by a new two-story school, marking a shift towards a primarily lay faculty.
In 1998, the remaining section of the barracks was dismantled, and Bishop Kaniecki envisioned the construction of a central chapel for the two schools. The Holy Family Chapel and other facilities, including the school office, library, computer room, and commons area, were completed through a dedicated building campaign in 2000. However, during this period, the presence of the Jesuits diminished, leading to enrollment and financial challenges for the schools.
To restore their Jesuit heritage and invigorate their mission, the Catholic Schools of Fairbanks embarked on a journey to reconnect with the Society of Jesus. Despite the obstacles faced by the Diocese of Fairbanks and the Oregon Province of Jesuits, the schools sought direction and revitalization to continue their mission.
5511 O'Malley Rd, Anchorage, AK 99507, US
Founded in 1941, Anchorage Junior Academy is located in Anchorage, Alaska. It is a private Christian school focused on quality education complemented by spiritual development with an emphasis placed on creating well-rounded individuals of good character.
As part of its curriculum design, the staff at Anchorage Junior Academy aims to help students grow into upstanding Christian men and women with strong moral foundations, rooted firmly in Faith. ensuring this through the provision of top-quality instruction, which integrates significant Christian beliefs into classwork.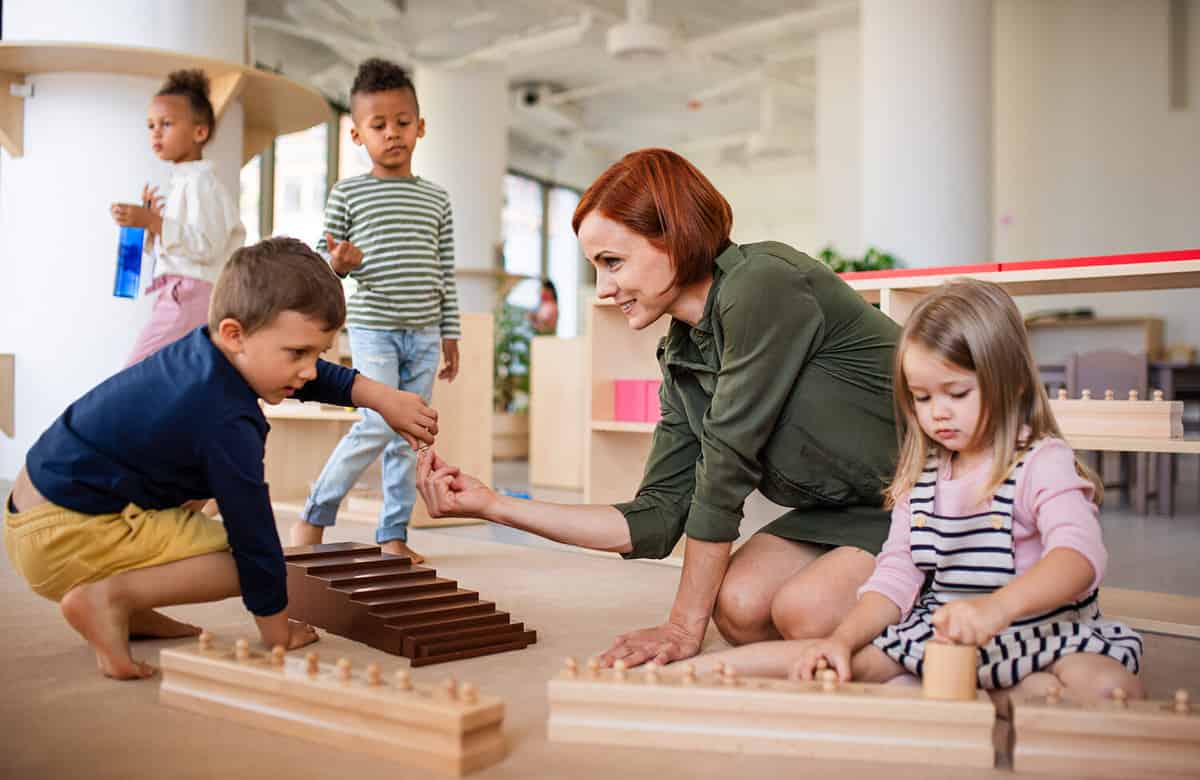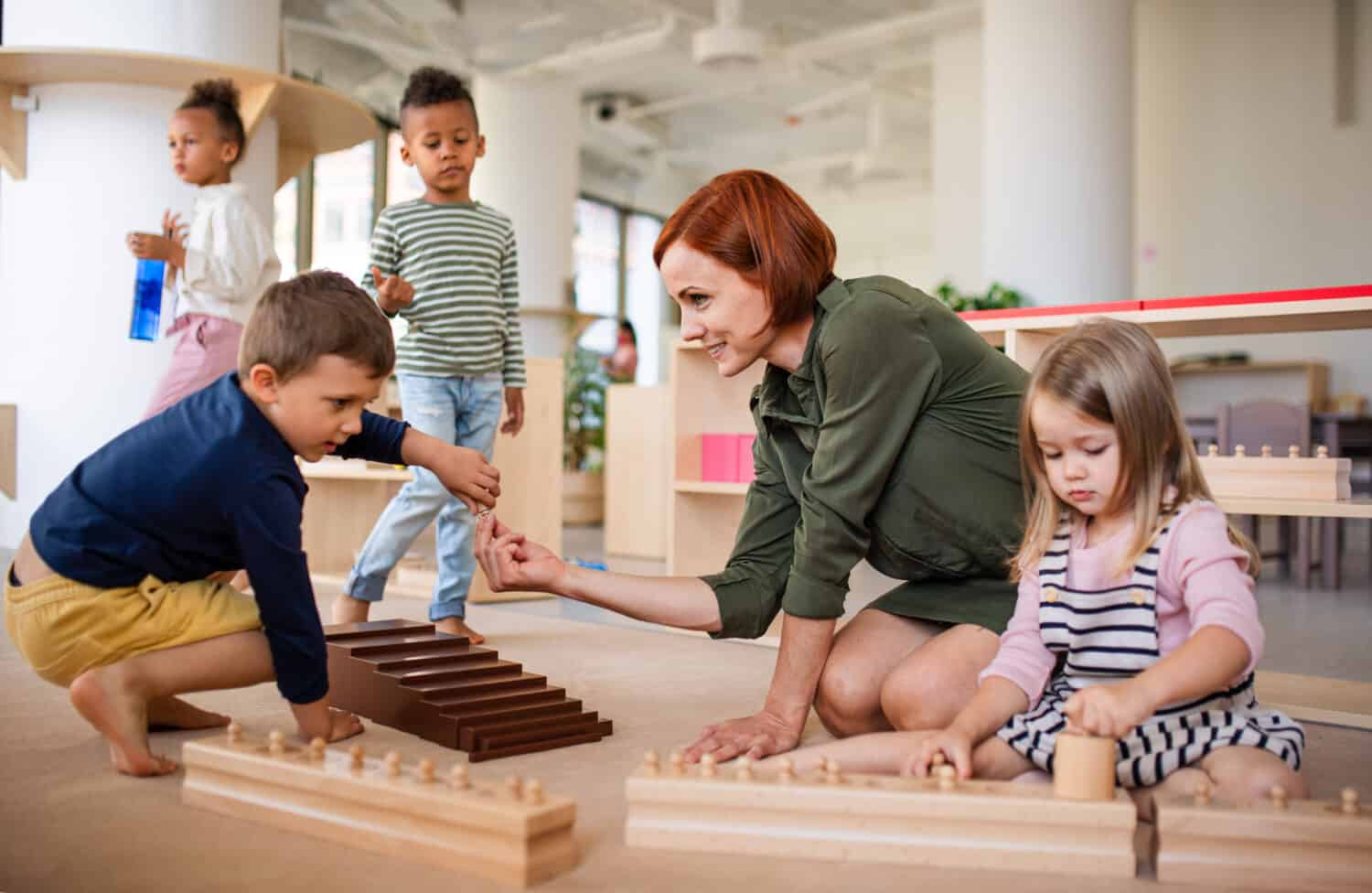 The comprehensiveness of its curriculum stems from core subjects such as Science and Math, right through English Language and Arts, all the way to Physical Education, aiding students' physical growth, plus music-leveled extracurricular activities.
The small class sizes at Anchorage Junor Academy encourage personalized attention, thereby facilitating one-on-one attention for each individual toward their individual goals, irrespective of special learning requirements. Its compact student-teacher ratio of 14:1 provides an enabling learning environment for every student.
Further, its curricular activities are designed to instill key character traits like social responsibility, and community involvement in its students through volunteer work, community service projects, and outreach programs, thereby strengthening their interpersonal skill sets.
Anchorage Junior Academy takes pride in its accreditations from:
North American Division Commission on Education
Northwest Association of Accredited Schools
National Council of Private Schools Accreditation.
2238 S Inner Springer Loop , Palmer AK 99645
One year before Alaska was admitted as a state, Amazing Grace Academy was established in 1958. The Mat-Valley Adventist School was a one-teacher establishment located in a modest structure behind the church.
Early in the 1960s, Elder Zumwalt, the president of the Alaska Mission, obtained building supplies from a military installation to aid in the construction of the still-standing school building on Maud Road. The school was housed in this three-classroom structure with a kitchen and a small gym for the next 40+ years.
The Palmer Seventh-day Adventist Church, which had just moved into a new, sizable church building, borrowed money in 2005 to construct a new school building next to their new church.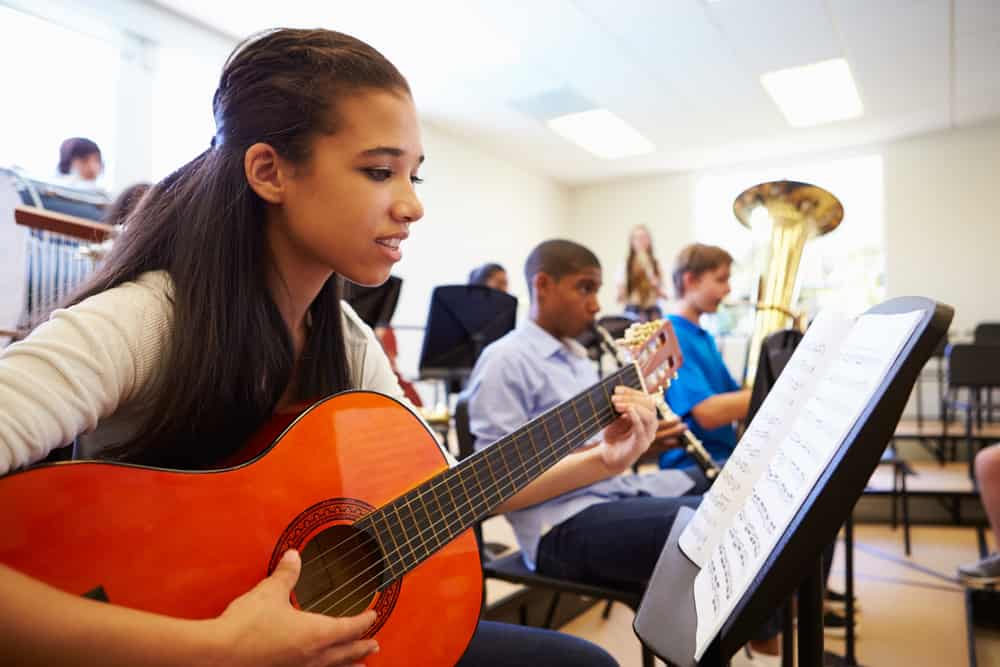 The school's name was changed to Amazing Grace Academy when it relocated to the new structure (where it is now). With eight classes, the system was constructed with growth in mind and steps of faith.
By 2014, Palmer SDA Church and Amazing Grace Academy (AGA) had paid off their joint debts from construction projects, raised a sizable sum, and started construction on a gym with their expanding 75-student school.
AGA had developed into a Junior Academy and was now a Griggs International Academy APLE school, offering grades 11 and 12 studies.
Fabulous Grace Academy received senior academy status in 2020, which meant all high school courses were validated and instructed by regionally certified teachers on-site. The thriving school community experiences new growth, new projects, and new students every year.
Beyond the confines of the classroom, each school is affiliated with and receives support from the worldwide education system of the largest Protestant denomination, overseen by the Seventh-day Adventist Church. This global network comprises over 6,700 schools, employing a dedicated community of over 65,700 devout Christian teachers.
433 Jackson St Ketchikan, Alaska 99901
Holy Name Catholic School was established in 1946, with just 45 students. For more than 70 years, the school has provided education to the residents of Ketchikan. All preschool through sixth-grade kids are welcome at the school regardless of ethnicity, religion, or country of origin.
Holy Name School welcomes students of all faiths and backgrounds and provides a welcoming environment. As a school, they strive to consistently live out cultural beliefs. They do this by giving students an education that fosters their spiritual, moral, intellectual, emotional, and physical growth and assists them in reaching their goals.
Recognizing the utmost importance of creating an environment conducive to every student's success, Holy Name School possesses a deep understanding of the unique needs of each student. The school takes comprehensive measures to promote all children's confidence, self-esteem, and safety, leaving no stone unturned in fulfilling these essential requirements.
014 30th Avenue, Fairbanks, AK, 99701
A private preschool, kindergarten, and toddler room serving 120 kids between the ages of 19 months and three and six years old, Fairbanks Montessori School was founded in 1965.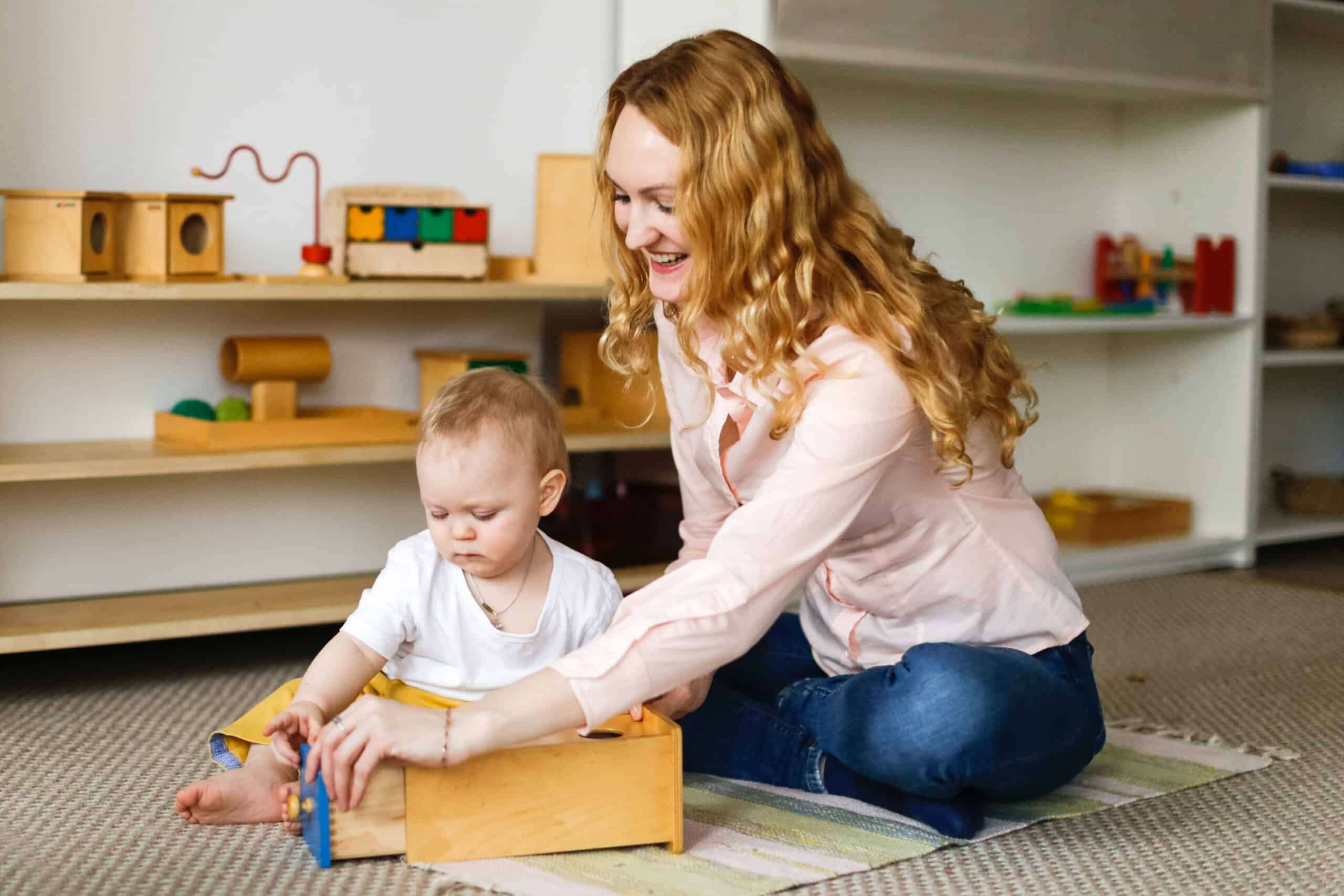 As a non-profit devoted to early childhood education, they aim to "give every child the opportunity to maximize his or her own potential." Kids are given a setting that fosters social, emotional, physical, and cognitive growth via self-directed Montessori-developed activities in an atmosphere of trust and respect.
Fairbanks Montessori School strongly believes that the best approach toward practical education can be traced back to Dr. Maria Montessori's philosophy. It is characterized by personal interests and independence-driven curriculums, fostering holistic growth. The school's extensive range of programs caters to children from preschool through elementary grades. They encompass toddler programs, and primary (preschool and kindergarten) programs, alongside unique offerings catering specifically to elementary-grade students' needs.
The school prioritizes individualized attention, utilizing carefully crafted curriculums alongside relevant material with opportunities for hands-on exploration. This is aimed at enhancing fine motor skills/cognitive development required along their academic journeys, increasing academic performance.
Fairbanks Montessori School's child-centered approach is based on the principles of developing a personalized learning journey. They are driven by each student's individual interests, and nurturing self-directed learning with various Montessori materials and activities. Its' classrooms provide an engaging environment geared towards application-based teaching, compared to traditional methods of instruction.
At Fairbanks Montessori School, students are taught cultural awareness, and practical life skills like Mathematics, Language Arts & subjects in Arts, catering to varying interests while prioritizing additional aspects of learning. These include mind-body coordination developed through outdoor activities and nature-based programs, fostering social skills as it integrates collaborative efforts by students.
Its community values prioritize harnessing interactions based on mutual respect and responsibility, encouraging abilities, and promoting better decisions individually towards peers, society & the environment. All this is done while cultivating empathy through novel experiences going beyond conventional textbooks; creating emotionally intelligent adults capable of effectively handling challenges in contemporary contexts.
Fairbanks' Montessori's main aim is for every student to graduate from the institution with a solid feeling of self-worth, a lifelong passion for learning, respect for themselves and others, and a healthy sense of independence in action and thought.
1330 Seward Ave., Sitka, Alaska 99835
Mt. Edgecumbe High School, operated by the Alaska Department of Education and Early Development, was established in 1947 by the Bureau of Indian Affairs. It was initially designed to provide educational opportunities to Alaska Native students in grades 1-12, filling a gap in education options for those residing in rural areas.
After a temporary closure in 1983, the school reopened under the governance of the Alaska Department of Education and Early Development. Mt. Edgecumbe High School plays a crucial role in Alaska's education system by offering many academic and extracurricular opportunities often inaccessible to students in remote home schools and communities.
The school sets high academic standards and encourages students to pursue higher education. The Alaska State Board of Education oversees the school's operations.
Presently, Mt. Edgecumbe High School has an enrollment of over 400 students from 111 villages across Alaska. The student body consists of 63 percent females and 37 percent males.
To be eligible for admission, prospective students must meet the following criteria: they must be Alaska residents of high school age, display a sincere passion for learning, and demonstrate the capability to flourish in a residential environment.
The State Board of Education takes into account various factors during the selection process. They include the availability of a high school program in the student's home community and specific circumstances that make attending Mt. Edgecumbe High School beneficial. They also factor in the potential academic and social benefits for the student, and the diverse experiences, skills, and abilities that the student can contribute to the school community. Academic performance and transcripts also play a role in the decision.
1731 South Chandalar Dr.Fairbanks, AK 99775
In 1922, the college welcomed its first students, marking the beginning of its educational journey. On the inaugural day, a faculty of seven individuals, led by President Charles Bunnell, taught 16 classes to a small student body of only six. However, as the academic year progressed, students gradually increased to 15. The first commencement ceremony in 1923 celebrated the achievement of a solitary graduate.
The University of Alaska played a pivotal role in the statehood movement of the 1950s, contributing significantly to Alaska's journey toward becoming the 49th state of the United States in 1959.
The Alaska Constitution was drafted in the winter of 1955-1956 at what is now Constitution Hall. The signing occurred in the gymnasium, presently known as Signers' Hall. It currently houses UAF student services and administrative offices.
During the 1960s, the university experienced substantial expansion to accommodate the growing number of students and academic programs. Research activities also underwent significant growth, establishing institutes specializing in various disciplines.
In 1960, the Alaska Legislature established the Institute of Marine Science, followed by the Institute of Arctic Biology two years later. Additionally, since 1969, the Geophysical Institute has operated the Poker Flat Research Range. It provides launch facilities for NASA and the Department of Defense, making it the only university-owned rocket range in the world.
In 1962, UAF launched KUAC, the first public broadcasting station in the state, which a television station later joined in 1971. The federal government recognized the university's marine research expertise as a Sea Grant institution in 1970.
1972 the Alaska Legislature established the Alaska Native Language Center, ensuring operational funding. Since then, the university has actively supported research, documentation, and teaching related to Alaska's 20 Native languages.
University of Alaska in the News!
The University of Alaska (UA) has been the center of contention in recent times. There is a string of news headlines coming from the great north!
People's criticisms of Alaska's university system miss the mark. (July 22, 2023)
The University of Alaska picks a Philadelphia-sized section of Interior Alaska to own. (July 21th, 2023)
The University of Alaska is set to host an inaugural international drone conference. (July 21st, 2023)
Conclusion
In the territorial education system, despite the dispersion of many rural schools across vast areas with a significant Native student population, the instructional curricula did not account for regional conditions or Native traditions.
Although the Alaskan federal school system prioritized Native education, introducing additional schools to the territorial system and changes in village populations led to a higher enrollment of Native students in territorial/state schools compared to the federal systems.
At the inception of the Territorial Department of Education, 46 rural settlements without incorporation existed, each with its own territorial school. These schools collectively enrolled 1,162 students and employed 58 teachers. Concurrently, the Bureau of Education oversaw an additional 71 rural schools, accommodating a total student population of 3,500.
Native American education remained exclusively under the jurisdiction of the federal government in Alaska.
The image featured at the top of this post is ©Evgeny Atamanenko/Shutterstock.com.