In Minnesota, schools exhibit differences based on size, resource availability, and socioeconomic status. Additionally, certain schools boast a rich history, tracing their origins to significant periods.
Let us delve into the beginnings of these schools, their journeys, and where they stand today, and explore their noteworthy contributions to society.
Elementary Schools
1125 5th St. S.E. Minneapolis, MN 5514
Established in 1990 by a group of Sri Lankan nationals, Miniapple International Montessori has a remarkable history. Its initial location was within a Minneapolis church, chosen to infuse the area with an international ambiance and to cater to the University of Minnesota community. As the school expanded beyond its premises, a search for a larger facility led to an exciting discovery – a neighboring building that underwent renovation and became its current location.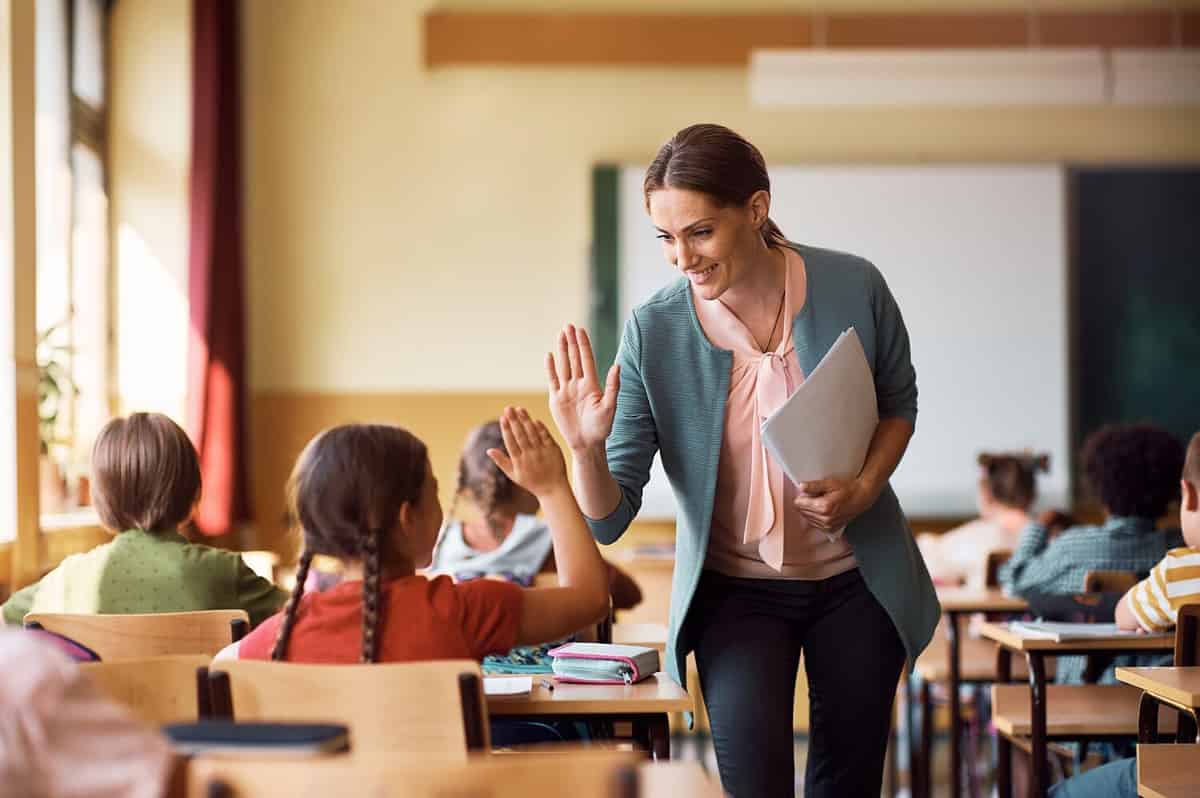 To address the increasing population and embrace diversity, the founders of Miniapple School decided to establish additional locations, including a second one and later a third in 1994. During this process, the school received generous donations and earned awards, allowing them to assist underprivileged families and contribute to restoring orphanages and schools. Miniapple School takes great pride in its mission to shape responsible individuals who positively contribute to society.
The school has garnered notable business awards and recognition for its commitment to nurturing children. Moreover, esteemed institutions like St. Catherine University and the University of Minnesota use Miniapple as their students' research and learning program. The curriculum design implemented during the school's inception remains fundamental even after a century.
Today, Miniapple International Montessori serves a diverse community of students and staff members. The school firmly believes in maintaining small class sizes, ensuring no more than 20 children per class in preschool or private kindergarten, an average of 15 children per toddler group, and an average of 15 children per infant group. Focusing on providing high-quality education and fostering a serene atmosphere, Miniapple empowers its students to realize their full potential.
151 Northdale Blvd N.W., Minneapolis, MN 55448
Established in 1971, Eisenhower Elementary School serves approximately 475 students in the Blaine and Coon Rapids areas. The school offers open enrollment and in-district transfer options for students seeking admission. Eisenhower Elementary School is a certified Catalyst Demonstration School, prioritizing fulfilling each student's learning potential.
The school strives to create a safe learning environment, employing Catalyst strategies and a rigorous curriculum. They actively involve parents in their children's education and celebrate their accomplishments. The underlying principle of their program is the recognition of every child's uniqueness and value, emphasizing that their success relies on a collaborative effort between the community and the school.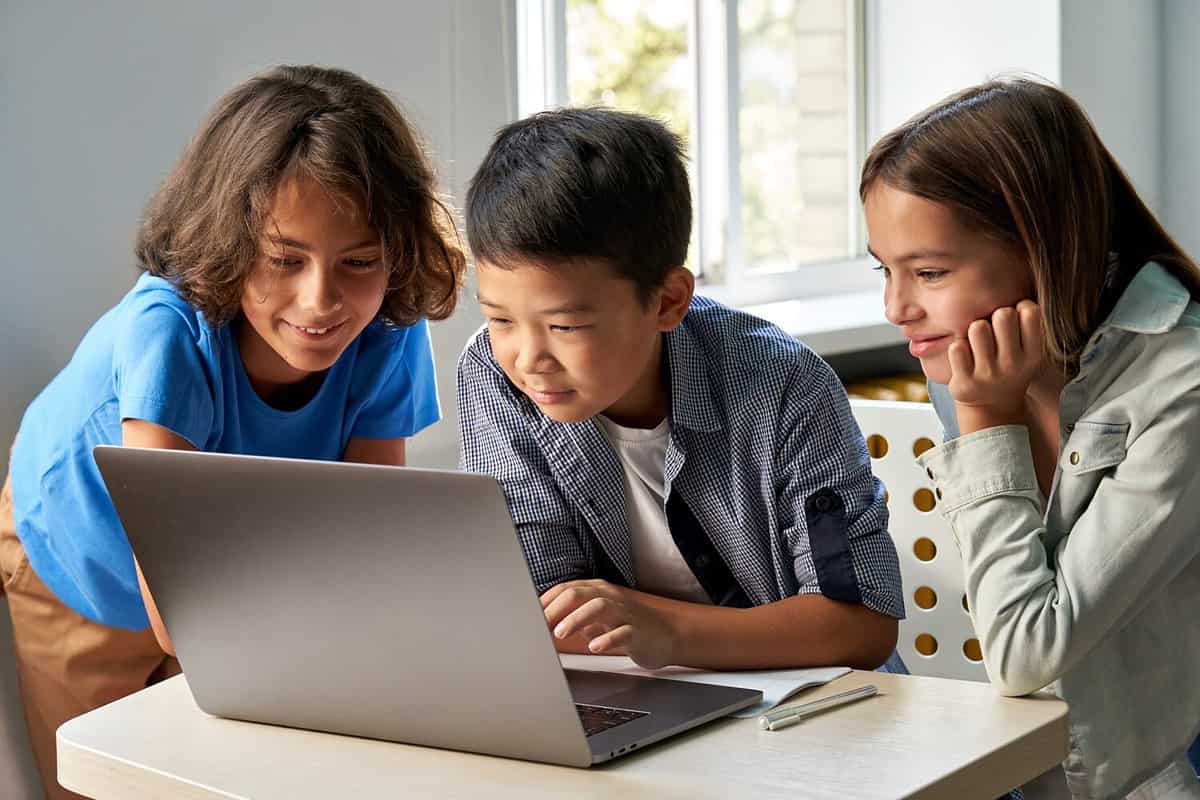 Eisenhower Elementary School incorporates practical mathematics applications to enhance learning and extensively utilizes hands-on activities in math and science classes. The school also boasts qualified staff dedicated to teaching art, music, and physical education.
211 Richway Drive, Albert Lea, MN 56007
Established in 1957, Sibley Elementary is an elementary school catering to students in grades K-5. It is conveniently located adjacent to Southwest Middle School and serves an average of 350 students. The school's overarching mission is to maximize students' academic, emotional, and social potential while providing the finest education. Safety, responsibility, and respect are deeply ingrained values that Sibley Elementary takes great pride in.
All instructional practices at Sibley Elementary align with the Minnesota State Standards, focusing on meeting each student's needs daily, especially during Language Arts and Math lessons. In addition, the school offers reading and math interventions, multilingual learning opportunities, and everyday support for special education.
To further enhance students' performance, Sibley Elementary engages specialists, including a gifted Social Worker and School Counselor, every week. Eligible students can access After School Services, and various enriching activities such as Art Club, Lego Club, Spanish Club, and Game Boards are available. The school also exposes children to Science Fairs, Theatre programs, Math initiatives, and more, ensuring the nurturing of talent from a tender age.
Teachers at Sibley Elementary highly value collaboration, commitment, and respect. The school team collaborates closely to meet each child's needs, considering their unique skills and abilities.
Middle Schools
2200 Buford Ave. Saint Paul, MN 55108
William Pitt Murray, who served as the president of the Minnesota Constitutional Convention in 1857 and authored the St. Paul City Charter, holds an important place in history. In honor of his contributions, the first Murray School was established in 1988, bearing his name.
Initially, the school had only four rooms and catered to nine students. However, as time passed, four additional rooms were added to accommodate the growing student population. In 1925, a new school with 13 classrooms and a gymnasium was built, assuming the name Murray School.
Following the construction of the new school, grades K-3 and 7-9 were relocated to the new site, while grades 4-6 remained at the original location, which was renamed Gutterson School. The new Murray School officially opened its doors in 1926.
1930 Murray School significantly expanded, transforming into a junior-senior high school. Elementary students were transferred to Gutterson School during this transition. Murray School continued to grow, admitting more students between 1937 and 1938.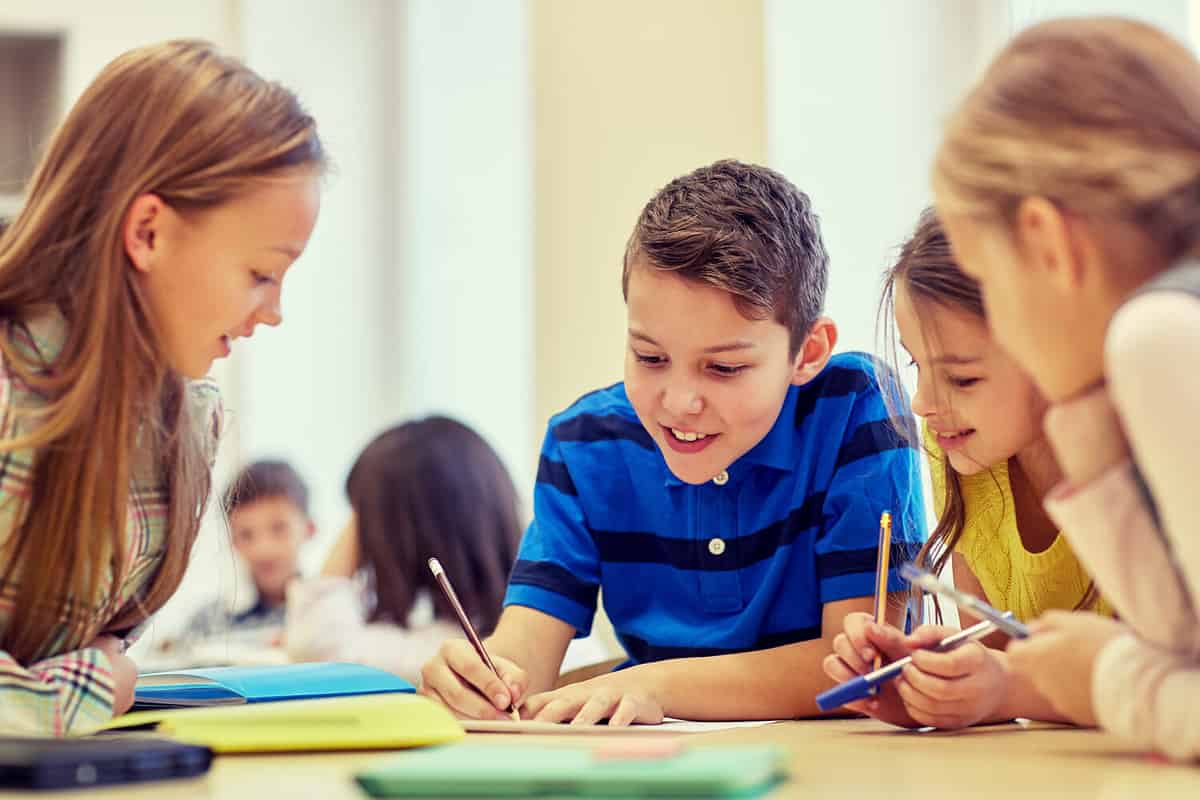 By 1939, the student enrollment at Murray School for grades 7 through 12 exceeded 800 students. To accommodate this growth, an auditorium wing, complete with a typing room and science rooms on the lower level, was completed by the end of the year. The first graduating class, consisting of over 100 seniors, celebrated their graduation in 1940.
As the years went by, Murray School faced overcrowding, with over 1,000 students enrolling by 1963. To address this issue, a new building was constructed, featuring a gymnasium, a pool, music rooms, home economics facilities, and laboratory science facilities.
In 1978, Murray School commissioned a new library, and the following year marked the final graduation of the senior high school class. In late 1979, Murray School transitioned into an open enrollment magnet junior high school for grades 7-8 and 9. By 1986, the Science-Math Magnet school, hosted within Murray, had an average student population of 800 students.
Finally, in 2013 and 2014, 6th graders were included in Murray School, resulting in its transformation into a middle school.
5757 Irving Avenue Minneapolis, MN 55419
Established in 1958, Susan B. Anthony Middle School, now Anthony Middle School, holds a significant history. In 2012, it earned the prestigious distinction of being an International Baccalaureate Middle Years Programme, emphasizing high educational standards, rigorous student engagement, self-discipline, and meaningful connections with the world beyond the classroom. Anthony Middle School is vital in nurturing interactive, compassionate, and ethically responsible learners.
Leadership opportunities are abundant at Anthony Middle School, with students being able to serve as peer mediators and representatives on the student council. Additionally, each student is assigned to a grade-level team composed of Language A, Math, Science, and Humanities subjects. These teams are student-led with guidance from the school administration, meeting regularly to strategize and ensure the success of all students.
High Schools
2100 Freeway Boulevard, Brooklyn, MN 55430-1753
For a century, the Minnesota State High School League has been a highly regarded educational institution known for its commitment to providing quality education in the United States. The league has taken a crucial role in promoting participation in extracurricular activities, including amateur athletics and fine arts.
The State High School Athletic Association's development was in 1916; the league underwent a transformative change in 1929, getting a new name and vision. Since it began, it has operated as a non-profit and voluntary association dedicated to serving Minnesota public schools. In 1974, the league expanded its range to include applications from non-public schools and further expanded its impact.
The Minnesota State High School League has played a vital role in offering valuable educational opportunities to students through interscholastic athletic and fine arts programs. It has become a cornerstone to spearhead holistic development and promote a well-rounded education for each one of its students.
It not only provides leadership but also extends support to member schools. Recognized as a national leader among state associations, the league actively participates as a member of the National Federation of State High School Associations.
Minnesota is the first state association to sanction various initiatives, including Girls' Hockey, Adapted Athletics, Robotics, and Clay Target. The Minnesota State High School League is a leading force in educational excellence and innovation, significantly promoting extracurricular activities and impacting students.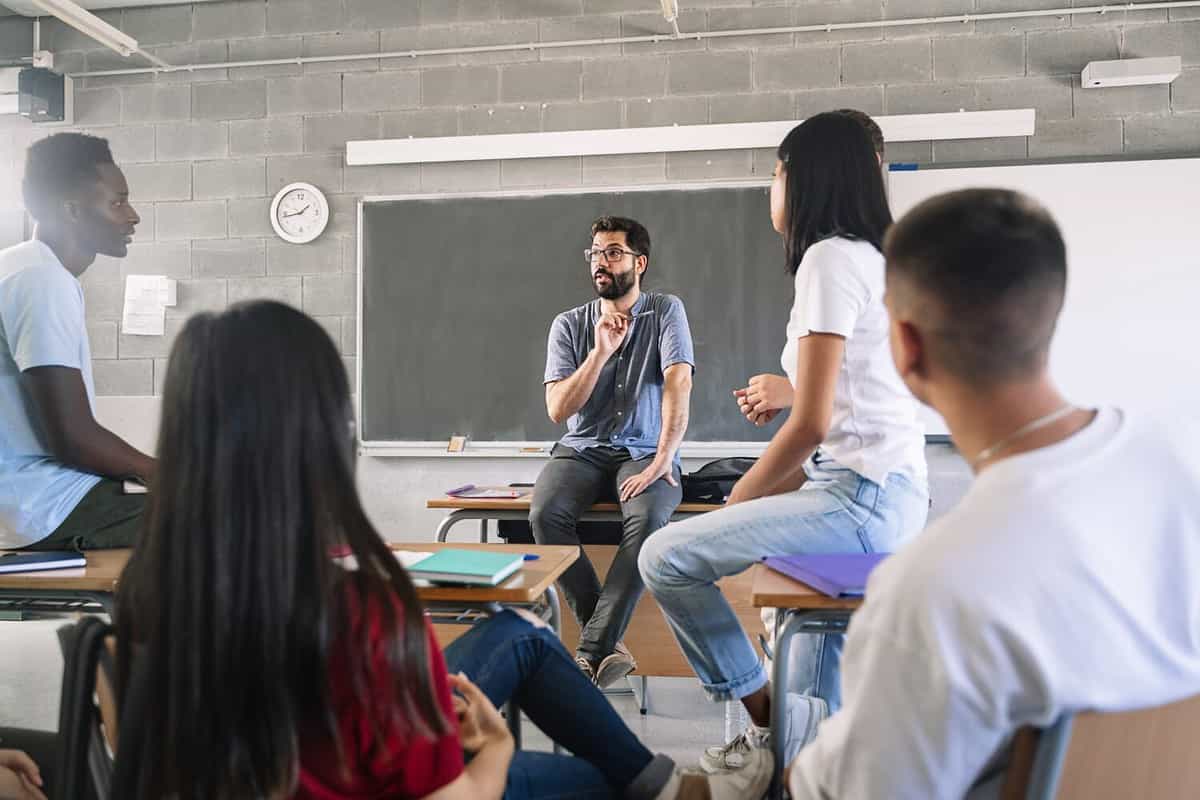 P.O. Box 580, Hutchinson, MN 55350
Watershed High School was initially established as a private Waldorf high school in 1996, significantly transformed in 2002, and became a public charter school. Throughout history, the school has been steadfast in its dedication to core values, emphasizing a robust liberal arts curriculum that provides room for creativity and encourages students to embrace their authenticity.
Watershed High School ensures every student benefits from a caring and supportive community. The school aims to provide an inspiring curriculum that spearheads creativity and artistic thinking. The school acknowledges the importance of individual development; the curriculum's design meets the distinctive stages of each student's growth, fostering self-esteem.
Watershed High School takes pride in not only meeting but surpassing the graduation standards set in Minnesota. The school offers a wide range of subjects: such as English, social studies, science, mathematics, and the arts. By providing education encompassing these fundamental disciplines, Watershed High School prepares students for the future and their personal growth.
Watershed High School continues to empower students. Its commitment to a Godly and innovative curriculum gives them the knowledge, skills, and self-assurance to explore the world beyond their academic tour.
2416 11th Avenue East, North St. Paul, MN 55109
Established in 1905, North High School has provided quality education, especially in the local community. As a public institution, it remains dedicated to preparing students to be great members of society by providing them with crucial skills and knowledge. The student composition at North High School proudly represents a wide range of ethnic backgrounds.
In northern Minnesota, North High School is a part of Minnesota Independent School District 622. The school emphasizes supporting students during their transition from 9th grade into high school through various tailored programs.
North High School offers a comprehensive curriculum that puts students to the test based on their abilities, effectively preparing them for future endeavors. Through the Minnesota Post-Secondary Enrollment program, students can earn college credit by attending school full-time or part-time. The school also provides Advanced Placement classes to improve students' academic performance further.
Co-curricular and extracurricular activities are taken seriously in a well-rounded education; North High School gives students a wide range of chances to participate in sports, clubs, and other interscholastic athletics. These activities spearhead personal growth and development beyond the traditional classroom environment.
401 N. 44th Ave. W Duluth MN,55807
Established in 1905 as Irving High School, Denfeld High School in Duluth, Minnesota, has emerged as a prominent educational institution. Throughout history, the school has undergone name changes before deciding on its current one.
In the earlier years, the school was renamed Duluth Industrial High School and played a crucial role in developing a two-year teacher training program, which grew into the University of Minnesota Duluth. In 1915, Denfeld High School moved to its present location and adopted its current name.
Denfeld High School is committed to offering students opportunities to explore technical career pathways. The school strongly emphasizes hands-on experiences, certifications in various career fields, involvement in clubs and competitions, the chance to earn college credit through articulation, industrial field trips, and a focus on pursuing careers that are in high demand and offer competitive wages. The school strives to equip students with practical skills and relevant knowledge, preparing them for successful futures.
College/University
Minneapolis, MN 55455, United States
The institution was established in 1851, just before Minnesota became a state; the University has a long past and is known as a prestigious educational institution in the United States. Over 170 years, it has evolved into a prominent public research university recognized for its cutting-edge facilities and exceptional academic offerings.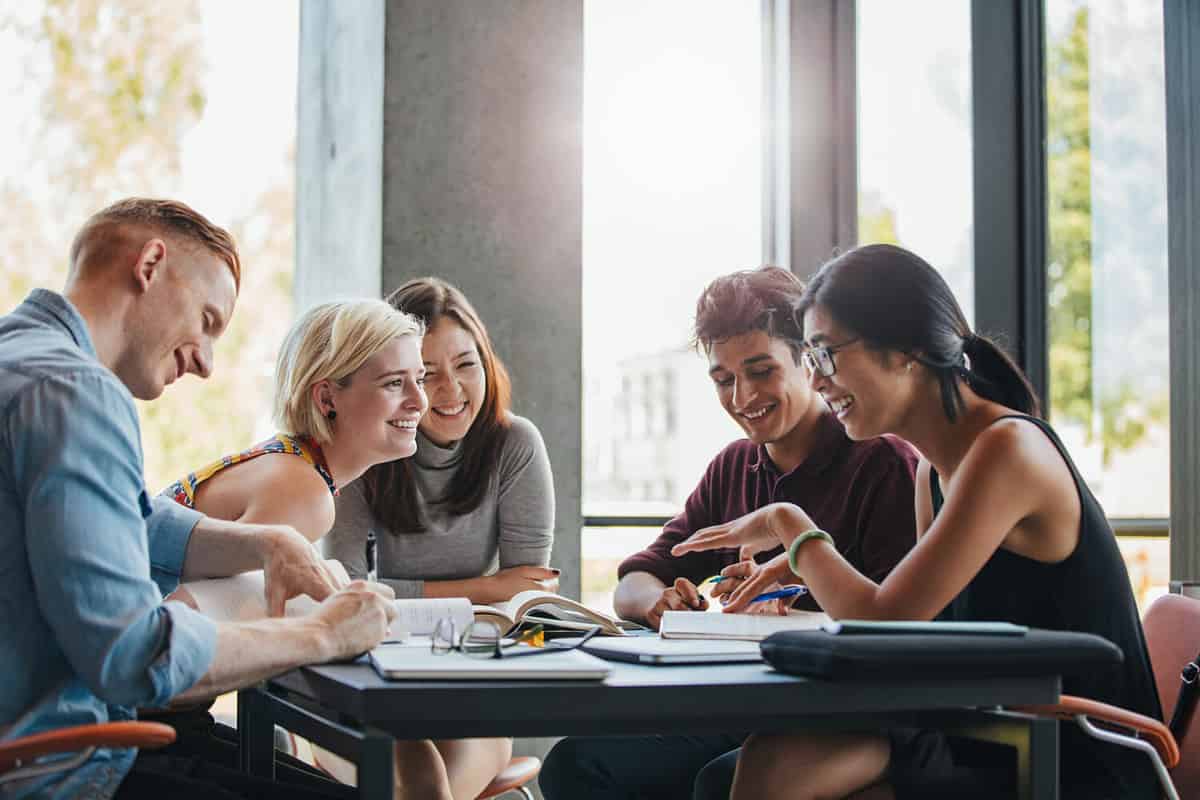 The University provides a wide array of disciplines to accommodate the diverse interests of its students. Astrophysics, product design, child psychology, or American Indian studies, the University provides a wide range of subjects.
Accessibility is significant at the University, and scholarships make undergraduate studies pocket-friendly. The emphasis on affordability has led to increased admission rates and a more accommodative learning environment.
The University has embraced online education, enabling undergraduate and adult learners to chase their educational dreams at their rate. Students can get certificates and expound their professional careers through the online platform, regardless of their location.
The University's ever dedication to excellence, innovation, and adaptability has made it a top way for lifelong learners, offering chances for personal and professional growth in different settings.
University of Minnesota Notable Alumni
The University of Minnesota (UM) is huge and frankly old. A lot of people have graced its halls. A few of them went on to do amazing things in film, art, politics, and business. Here are a few noteworthy people.
Bob Dylan – singer/songwriter
Thomas Friedman – Pulitzer Prize winner in 1983 and 1988
Daniel McFadden – 2000 Nobel Prize in Economic Sciences
Hubert H. Humphrey – Former U.S. vice president
Robert Ulrich – Former CEO of Target
2004 Randolph Ave St. Paul MN 55105
In 1900, the establishment of St. Mary's School of Nursing by the Sisters of St. Joseph of Carondelet marked the beginning of a significant journey. This institution later transformed into St. Mary's Junior College.
1917 the University received full accreditation from the North Central Association of Colleges and Schools, marking a significant milestone in history. Another massive achievement came in 1937 when St. Catherine Catholic University became the first Catholic University in the United States and the third institution in Minnesota to be recognized by Phi Beta Kappa, a prestigious organization honoring achievements in liberal arts.
The University has made Collaborative Undergraduate Research, providing students with essential opportunities to engage in insightful coursework within their respective fields. These include four primary schools—the School of Health Sciences, the School of Business, the School of Humanities, Arts, and Sciences, and the School of Nursing—the University has consistently upheld its mission, heritage, and renowned reputation for academic excellence.
818 Dunwoody Boulevard Minneapolis, MN 55403
Since its establishment in 1914, Dunwoody College has gained a prestigious reputation as an educational institution that fosters students' intellectual curiosity and emphasizes experiential learning. With a great emphasis on dynamic technology, the college is committed to giving top-notch education that accompanies the constantly changing world. Graduates from Dunwoody College possess highly sought-after skills by employers, making them significant assets in the employment world.
Dunwoody College is known to be the sole non-profit technical college in the Upper Midwest, boasting a wide connection of alums, the majority of whom are professionals in the industrial and business sectors. The college consistently produces competent graduates who meet the demands of the global workforce.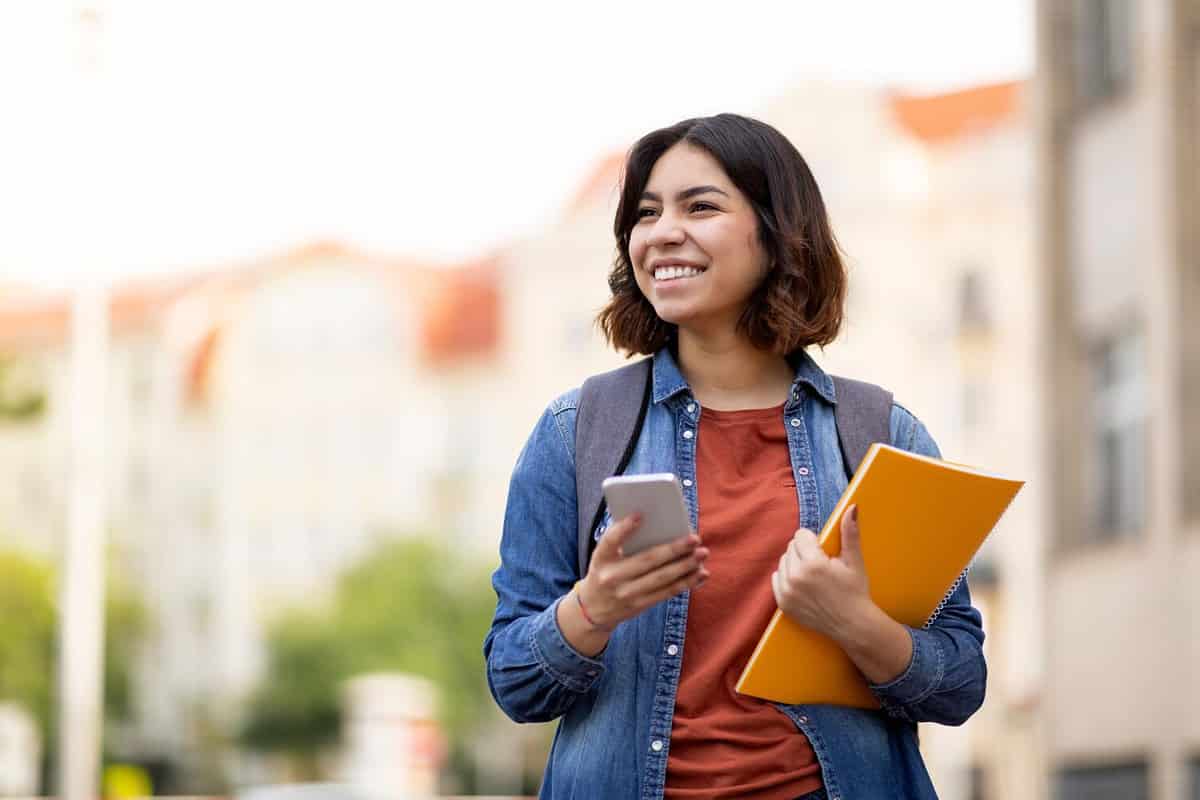 Offering a diverse range of over 45 majors, including Advanced Manufacturing, Business Studies, Computer Technology, Construction Sciences, Radiologic Technology, Robotics, Electronics, Design, and Engineering, Dunwoody College caters to various fields of study.
3003 Telling Ave N St. Paul, MN 55113
In 1902, the school commenced as Northwestern Bible and Missionary Training School in Minneapolis, initially welcoming a modest enrollment of merely seven students. However, in 1966, the college temporarily ceased operations to undergo restructuring and eventually relocate. It was in 1972 that the college reopened its doors at its current location, marking a significant milestone that facilitated expansion.
Subsequently, the college's educational facilities, such as Engineering and Nursing, have been upgraded to cater to the increasing student interests. These enhancements aim to address the changing needs and ambitions of the students effectively.
Conclusion
Minnesota has had a massive impact on education in the United States and has played a significant role in shaping the sector. The state stands out for its high percentage of high school graduates and many persons pursuing higher education. For those considering career advancement, Minnesota is the best place to be.
The image featured at the top of this post is ©Daniel M Ernst/Shutterstock.com.