The vibrant history and educational prominence synonymous with the state of Illinois make it a destination for anyone seeking quality learning opportunities. Its oldest educational institutions are particularly impressive; stepping into them is like traveling through time — there's an undeniable sense of reverence for tradition wherever you look! 
This article presents an alluring exploration of Illinois' earliest academic establishments. Our focus areas include examining their historical relevance, unwavering values amidst changing times, and noteworthy accomplishments, which extend from decades back up until today. We'll walk back in time to understand how tales dating many years have continued to shape the development of these schools.
Brief History of Illinois Schools
From humble beginnings to distinguished legacies, these schools have played a pivotal role in shaping Illinois' educational landscape and have nurtured generations of students who went on to make significant contributions in various fields.
In 1819, the state took control of education, leading to the allocation of funds for public schools in each township. This action led to the emergence of schools in the city, with some accommodating as little as a hundred students.
Early settlers in Illinois constructed several schoolhouses in the underutilized farmland surrounding Chicago. Additionally, these initial schools served as Sunday schools. These are some of the highlights of early educational institutions in Illinois that we'll look into in this post.
Elementary/Middle Schools
412 N Jackson Street, Decatur, IL 62523
Since its inception in 1956, St. Patrick School has expanded to include students from Wadsworth, Gurnee, Lindenhurst, Waukegan, Beach Park, and Zion. A solid academic and religious foundation is given to students at the state-recognized non-public St. Patrick School.
St. Patrick School offers a comprehensive and organized education for elementary students within a secure setting. Parents and the parish community at St. Patrick enjoy a beautiful working relationship that is supportive and helpful with time and resources. The school's mission is to educate a kid academically, morally, spiritually, physically, and socially so that they will grow up to be a devout, responsible Christian citizen.
Teachers are highly qualified and have state certification. Nationwide, student performance is consistently above grade level.
201 E Franklin Avenue, Naperville, IL 60540
Established in 1868, Saints Peter & Paul Catholic School has provided Catholic education from preschool through eighth grade to children in Collinsville, Illinois, and neighboring villages. Presently, the school enrolls students from various Illinois communities in the St. Louis Metro region, including Collinsville, Maryville, Glen Carbon, Edwardsville, O'Fallon, Fairview Heights, and others.
The institution holds full accreditation and is committed to a comprehensive curriculum that places equal importance on core subjects, fine arts, STEM, computer literacy, physical education, and music, including band and chorus. The primary objective of Saints Peter & Paul Catholic School is to cultivate a learning environment centered around Christ that is safe, nurturing, and conducive to the holistic development of children's intellectual, emotional, physical, social, and spiritual potential.
Since 1953, the school has offered superb Catholic education to kindergarten through eighth-grade children. The school also provides a latchkey program, team sports, tutoring, and activities in several groups. Students at Saints Peter & Paul Catholic School work on their intellectual, emotional, physical, social, and spiritual development.
The school also provides speech, language, and occupational therapy services through Mobile Therapy Centers. Specialized personnel includes a librarian, three STEM instructors, a physical education teacher, a music teacher, an art teacher, and a preschool team of three teachers and two aides. The school also provides its students with various organizations and after-school activities.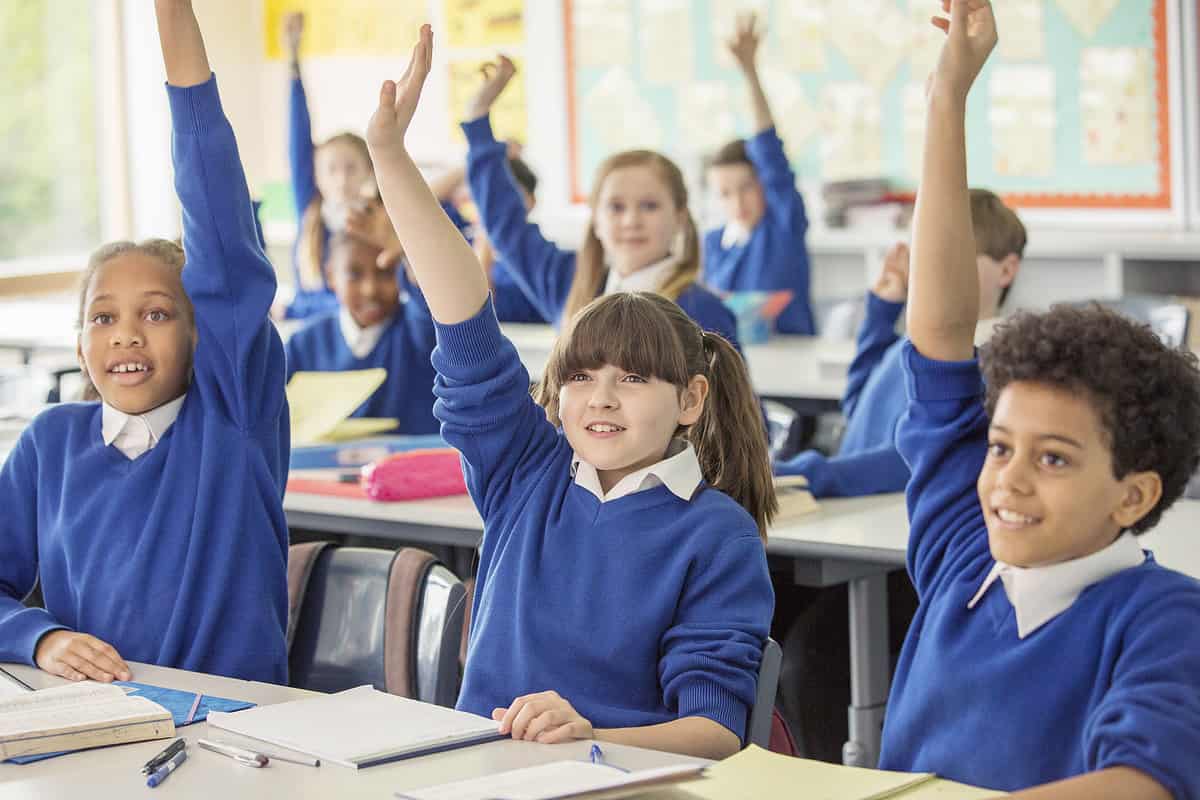 Elementary/Middle/High Schools
1 Jacoby Place, Rockford, IL 61107
In 1916, Keith School was established. It is a co-ed, grade pre-college institution that teaches children from pre-kindergarten through grade twelve.
Keith has a long history and a reputation for quality dating back over a century. To improve its students' abilities in academics, the arts, and athletics, Keith's excellent faculty members cultivate relationships with them that change their lives. The school's faculty works to help students uncover their potential in terms of knowledge and skill acquisition.
Keith emphasizes its basic values of kindness, respect, and trust throughout the educational experience. Faculty and students collaborate daily to learn, bringing these fundamental principles to life.
Students at Keith School are not just prepared for success in college but also for life.
Notable Alumni
Known for its reputation in academics, arts, and athletics, Keith Country Day School has more than a few successful former students. Let's take a look at a few of those well-known names:
Shawn Ryan, Writer and Producer
Kelly Killoren Bensimon, TV Personality and Real Estate Broker
Zoe Jensen, Hamilton Broady Actress
350 Park Street, Elgin, IL 60210
In 1839, Elgin Academy was established. It is an independent preschool through grade 12 school where each contact and teaching opportunity between a child and his peers and teachers is shaped by the student's approach to learning.
Lessons at Elgin Academy are characterized by free discussion and active participation since critical thinking is a lifelong skill that can be developed via intellectual discourse. Applications are made to active learning projects to help them solidify real-world principles. Connections between teachers and students foster a culture of trust, respect, and compassion.
Every student who finds a second home on campus at Elgin Academy is expected to take studying seriously. This commitment serves as a gift to the student as they continue to improve their understanding of the world and themselves during their time in college and long after graduation.
High School
3737 W 99th Street, Chicago, IL 60655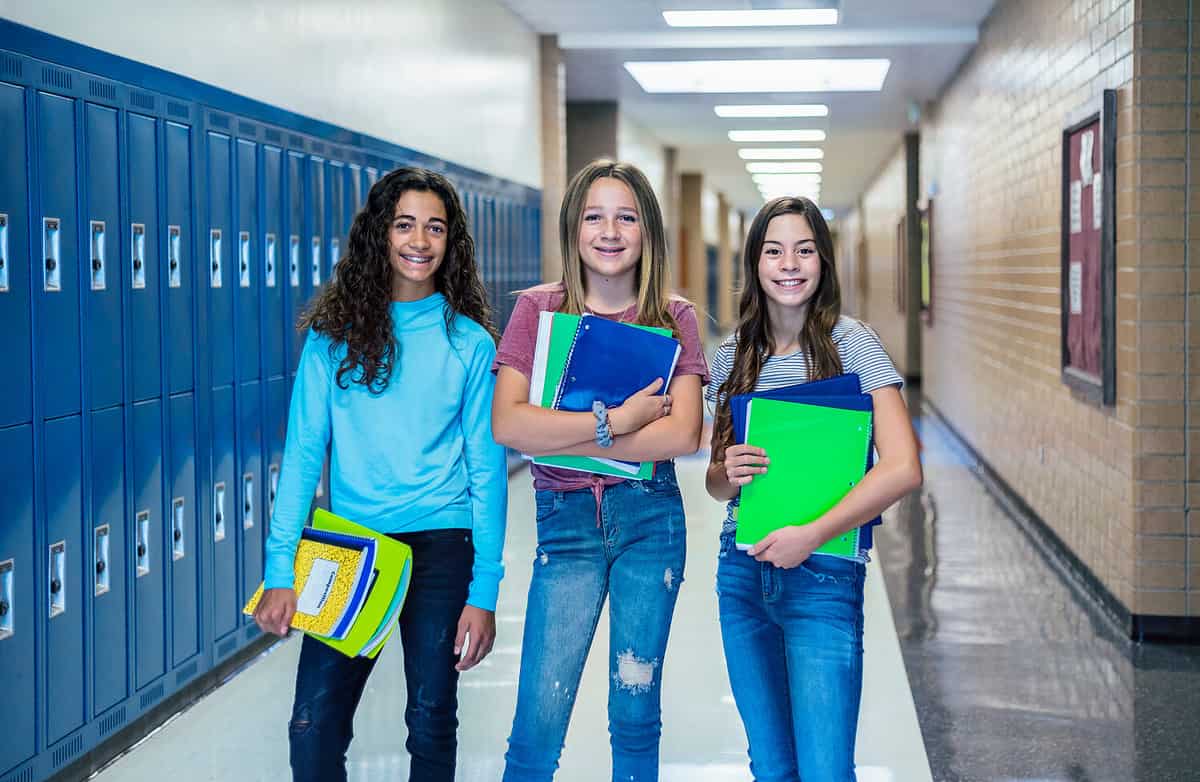 In 1846, a small group of newly arrived Mercy Sisters came together to establish Mother McAuley Liberal Arts High School. The school offered a comprehensive educational program spanning elementary, secondary, and university levels.
The first building was situated between Madison and Monroe Streets on Wabash Avenue. As a Catholic educational community, the school is committed to providing young women with exceptional secondary education.
Following the traditions of the Sisters of Mercy and their founder, Catherine McAuley, the school focuses on equipping students with critical thinking skills, effective communication abilities, compassionate responsiveness to their community's needs, and the capacity to assume Christian leadership roles.
By fostering a thirst for knowledge and a pursuit of excellence while embracing global diversity, Mother McAuley empowers young women to recognize their talents and make well-informed moral decisions, all in close collaboration with their parents.
Notable Alumni
It comes as no surprise that a historic liberal arts high school such as Mother McAuley Liberal Arts High School had some noteworthy individuals roaming its halls. Take a look at a few of those famous names:
Alex Meneses, Actress
Abbey Murphy, Olympic Ice Hockey Player
Jenny McCarthy, Actress
1615 N. North Street, Peoria, IL 61604
Peoria High School has a reputation as one of Illinois' oldest academic institutions since its establishment back in 1856 that remains, to date, unparalleled. Arguably the state's finest public high school holding up as a role model when it comes to educational excellence. It is located in Peoria's bustling heart, known for vibrant cultures and historical significance since its inception. 
Throughout its story spanning more than 160 years, Peoria High School has kept pace with contemporary times yet upheld traditions tied deeply to education principles that have stood firm over the ages. This has happened even with the continual evolution necessary to meet evolving student needs. Its curriculum is vast and comprehensive, leaving no areas unexplored, providing diverse courses and programs that prepare young minds adequately for higher education and beyond. 
The faculty at Peoria High School consists of seasoned educators and professionals honing their various teaching skills daily while motivating students towards intellectual growth and personal development needed beyond academic spaces. Providing them with an enabling environment rooted in critical thinking tools that foster cognitive growth and inspiration needed when aiming for excellence every step of the way. 
Most importantly, at Peoria High School, beyond academics, are notions tied deeply to community involvement and active citizenship among all student demographics. They get involved actively through extracurricular activities like sports, clubs, and volunteering, fostering a sense of teamwork, dedication, and resilience required even when tackling life's challenges. Peoria High School carries with it a rich legacy shaped by decades' worth of nurturing young minds from within the Peoria community. 
As a vital part of that very identity, this respected institution boasts several generations who have all thrived under its academic tutelage — getting equipped with critical life skills with each passing year. 
All along, Peoria High School's commitment to winning communities over by fostering strong academics alongside social responsibility, not forgetting character-building, continues to pay remarkable dividends even today. Its alumni network stands testament to this success story — as accomplished professionals, including change-makers across various fields, continue making value-driven contributions toward society at large.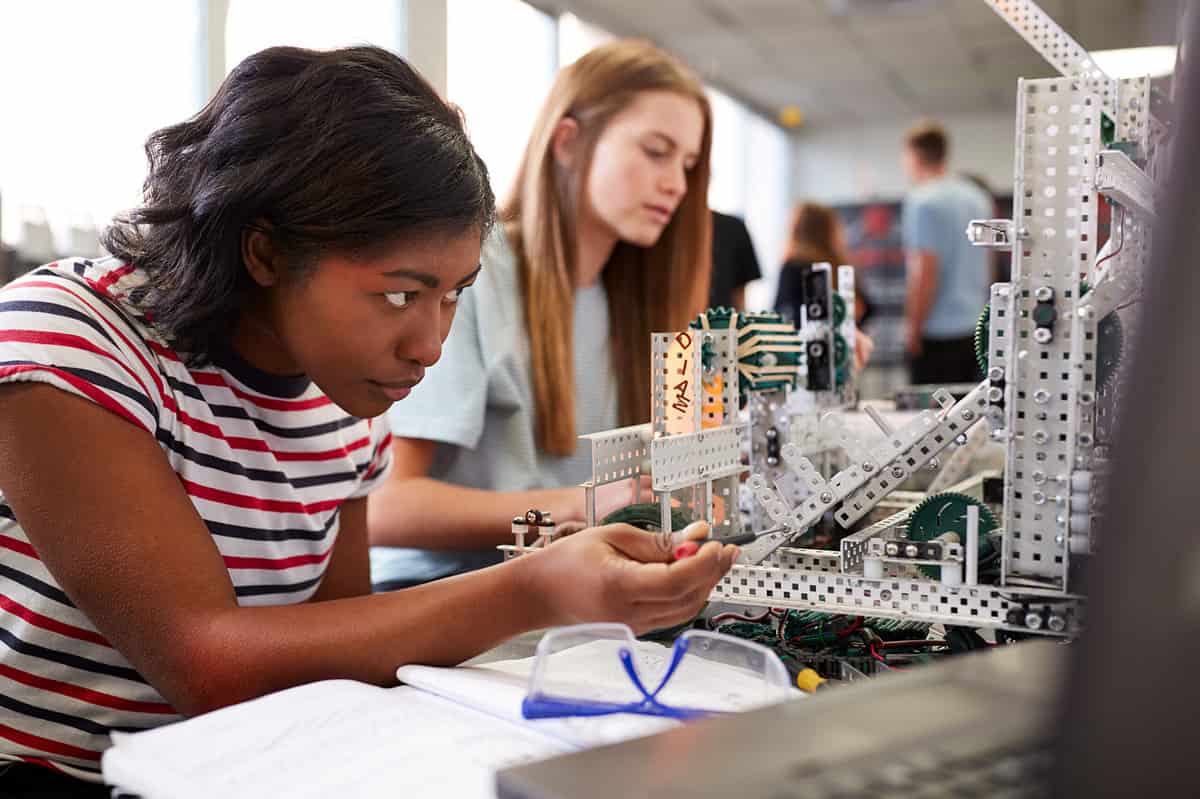 Being one of Illinois' oldest high schools is no mean feat either. It underscores this school's long-standing dedication towards embodying principles such as resilience, adaptability, and progress — qualities reflected today across so many public schools throughout Illinois thanks to Peoria's ongoing impact. Overall, Peoria High School's unwavering commitment to all-around development through sound academics and vibrant community engagement has built it into a cherished institution that will inspire and empower generations to come.
Notable Alumni
Peoria High School's rich history and stellar academics are just some of the reasons it's a well-known school to this day. Because of this, many noteworthy alumni have attended this institution. Here are just a few of those individuals:
Richard Pryor, Actor and Comedian
Matt Savoie, Olympic Figure Skater
Annie Malone, Philanthropist and Entrepreneur
208 E Schaumburg Road, Schaumburg, IL 60194
In 1860, after the construction of a public school, the St. Peter congregation felt dissatisfied as they wanted to provide their children with a Christian education. Subsequently, in 1864, the original Lutheran School was built, serving as the educational facility until the 1950s, when further improvements took place.
The school has achieved over 160 years of excellence, making it one of Northern Illinois' oldest and most technologically advanced educational institutions.
The dedicated staff at St. Peter strongly believes in presenting challenging academic material in engaging ways that instill joy and enthusiasm among students, creating memorable learning experiences.
These experiences are nurtured in classrooms, gyms, art studios, and playgrounds. St. Peter prepares graduates to be intellectually curious, compassionate, and independent thinkers. The result is a transformative experience where students discover who they are in Christ and embrace their God-given purpose.
College/University
1101 West College Avenue, Jacksonville, IL 62650
The narrative of Illinois College is filled with remarkable events and notable individuals. The Reverend John M. Ellis, a Presbyterian missionary, recognized the need for a "seminary of learning" in the emerging state of Illinois. The first college building in Illinois was constructed in 1829 and remains in use.
Illinois College awarded the state's first two college degrees in 1835. Illinois College boasts notable graduates, including William Jennings Bryan, a prominent individual who made three runs for the U.S. presidency and held positions as secretary of state and congressman. The college also played a significant role in the abolitionist movement, with President Beecher actively speaking out against slavery. 
The campus was linked to the Underground Railroad, with a group of students indicted for harboring runaway slaves and two campus houses believed to have been part of the clandestine network.
In 1903, Illinois College became co-educational by incorporating the Jacksonville Female Academy. The prestigious Phi Beta Kappa Society established a chapter at the College in 1932, one of only eleven in the state, further solidifying its academic reputation.
The college strives to cultivate in its students the intellect and character necessary for meaningful lives marked by leadership and service. Each member of the community is devoted to embracing the mission and vision of Illinois College, actively working to make a positive impact on the world, both as individuals and as a collective.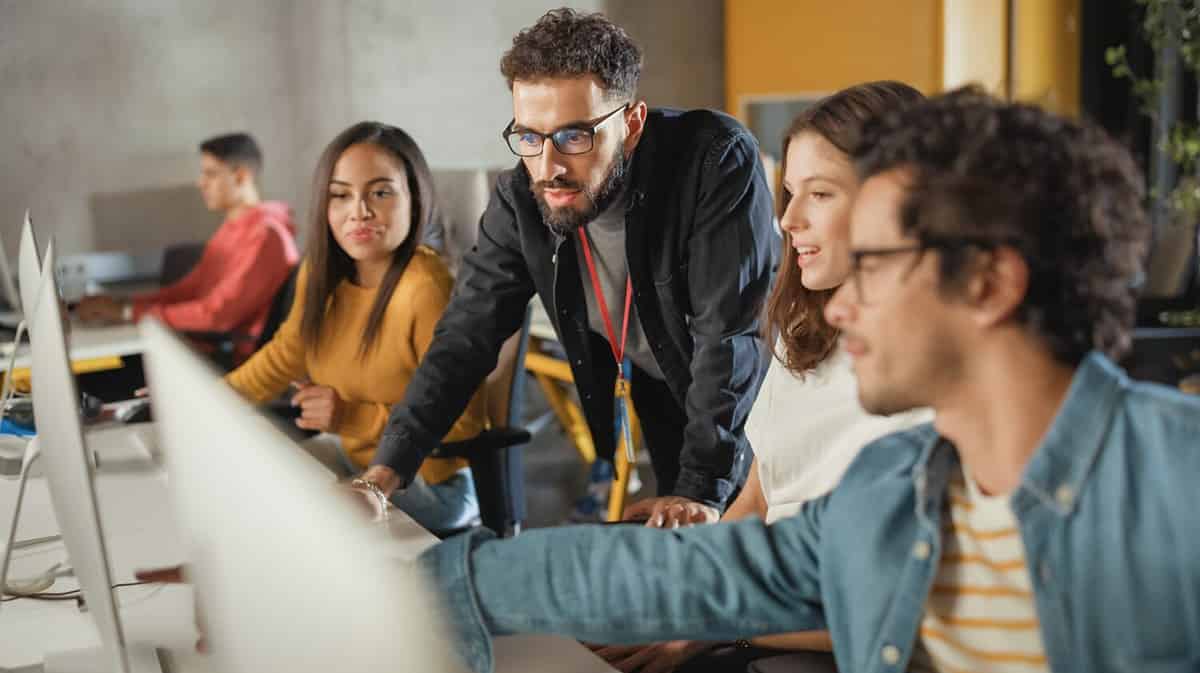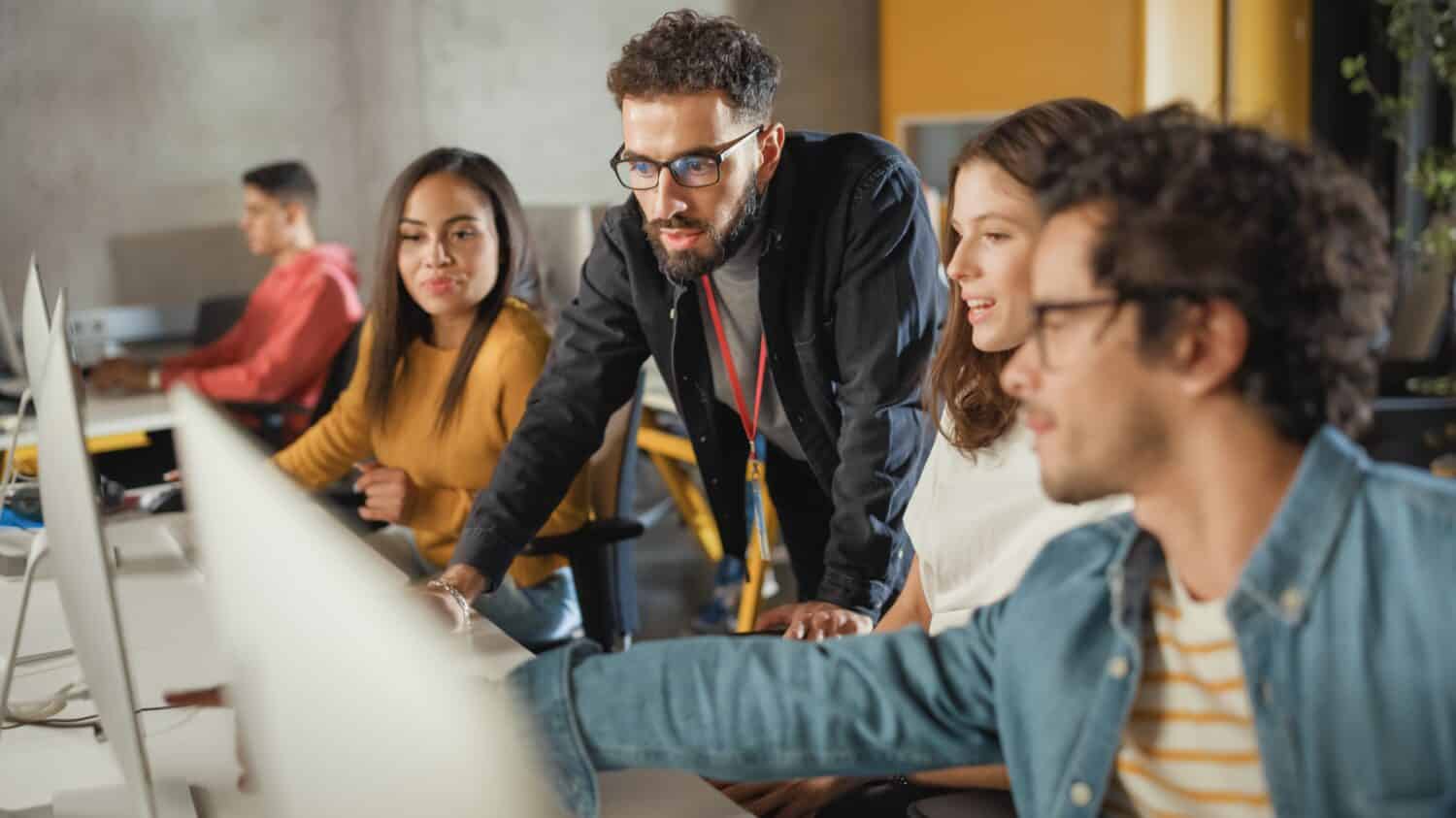 5050 East State Street, Rockford, IL 61108
In 1847, during a period characterized by significant growth in American college construction, the Illinois legislature officially chartered the Rockford Female Seminary. Initially, classes were conducted in the old downtown courthouse. After a brief period, the seminary eventually found a permanent location on its campus situated between the Rock River and Seminary Street. However, over a hundred years later, in the mid-1960s, the college relocated to its present position on the eastern edge of the city.
Right from its establishment, the University has been a pioneering force in education. Even in the 1840s, when there were doubts about educating women, Rockford Female Seminary courageously decided to establish a curriculum as rigorous as that of men's colleges.
In 1882, the seminary awarded its first bachelor's degrees, including one to Jane Addams, who later received the Nobel Peace Prize. In 1892, the institution changed its name to Rockford College, and eventually, in 2013, it transformed into Rockford University.
The university pioneered adult education efforts, offering the first courses in this field in 1919. In 1952, recognizing the community's needs, the Center for Learning Strategies was established to assist young individuals and adults in enhancing their academic skills.
The University recognizes that college is a time when students often develop deep and meaningful friendships, and they actively encourage students to form communities based on shared interests. Additionally, Rockford University values bringing together diverse student communities to foster shared experiences, cultural exploration, and collaborative efforts in pursuing their aspirations.
Rockford University firmly believes in the transformative power of education and strives to make it accessible and affordable to all, regardless of economic background. The admissions and financial aid staff are dedicated to assisting students in navigating the scholarship, grant, and financial aid application processes, ensuring that students' dreams can be realized.
Conclusion
Many schools in Illinois continue to function and strive to provide students, both local and international, with access to a top-notch education. These schools prioritize important values such as moral character, educational excellence, and long-term achievement. If you prioritize your child's future, it is worth exploring these oldest schools in Illinois.
The image featured at the top of this post is ©LStockStudio/Shutterstock.com.