Montessori vs. Waldorf schools: How do they compare? Beyond their reputations for being progressive/alternative schools that were conceived in the early part of the 20th century, they are very different. Though many folks confuse these two education models regularly, once you know more about them, you'll see that they have very little in common.
Keep reading to learn more about the founders, their original visions, and why these two educational movements remain viable in the 21st century
Key Points
Montessori schools vary in their day-to-day schedules, while Waldorf schools operate on a rigid schedule that does not change from day-to-day.
Montessori schools allow the child to direct their learning, while Waldorf schools have a teacher that leads the lessons.
Montessori schools lack a definitive curriculum, while Waldorf schools make use of a highly detailed curriculum created by Rudolf Steiner when he conceptualized this method of education.
Montessori vs. Waldorf Schools: Foundations
Both Montessori schools and Waldorf schools were created by individuals who recognized that traditional education methods were lacking, but for distinctly different reasons. It is these distinctions that inform the differences in their educational methods. Who were the founders of these educational models and why were they moved to create them?
Montessori
Dr. Maria Montessori (1870-1952) was nothing short of incredible – incredibly smart, incredibly tenacious, and incredibly compassionate. As a woman in the late 19th century, she was made to perform above and beyond her male peers to succeed. Dr. Montessori was the sole female medical school graduate in the University of Rome's class of 1896.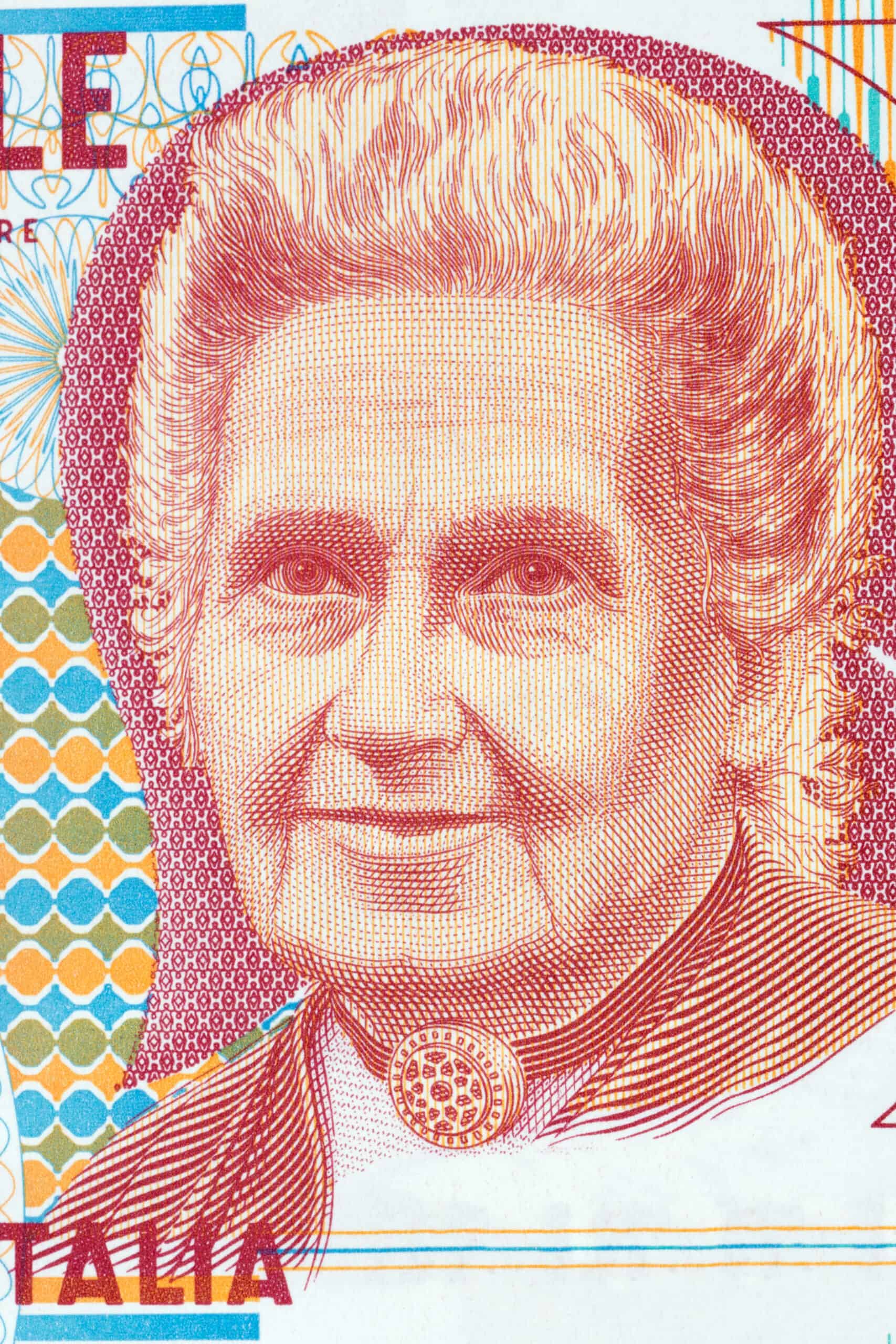 Montessori focused on pediatrics and psychiatry. Upon earning her degree, she continued her research at the university's psychiatric ward, working with children. It was during this time that Dr. Montessori began designing methods to educate the children who were institutionalized, many of whom had learning differences. Thanks to the early successes of her method with these children, Montessori decided to incorporate these methods into mainstream education, taking her first class in 1906.
Her pioneering efforts are the foundation of Montessori education, one of, in not the, most popular and widespread models of alternative education in the world. Today, there are 15,000 Montessori schools around the world, 3,000 of which are in the U.S.
Waldorf
Waldorf schools are the brainchild of Rudolf Steiner (1861-1925). Steiner has quite an interesting biography, stretching far beyond his influence in education, some facets of which are more controversial than others. However, his model for educating children should not be conflated with any of his other views or endeavors.
Steiner was already a well-known and established philosopher when Emil Mott, the owner of the Waldorf-Astoria cigarette factory in Stuttgart, Germany, approached him in 1919. Mott asked Steiner to create a model of education that would elevate the children of his workers beyond the bounds of their parents' circumstances. And, thus, the seeds of Waldorf education were sown.
There are roughly 2,000 Waldorf schools in the world, approximately 130 of which are located in the U.S.
Montessori vs. Waldorf Schools: Rhythm
One of the primary differences between Montessori schools and Waldorf schools is the rhythm of the day. While individual Montessori schools undoubtedly have their own unique rhythms, Waldorf schools are united in and defined by the classroom rhythms prescribed by Rudolf Steiner.
Montessori students arrive at rooms that are waiting for them, with organized tools for learning. There are no lectures or formal lessons. Students in Montessori classrooms are allowed to gravitate to what interests them, naturally, without prodding, independent of what their classmates are doing.
Waldorf classrooms, on the other hand, are all about rhythm. Each day has the same rhythm. From arrival to dismissal, children know what to expect and when to expect it. While the focus of the early years is play, as the children matriculate to the grades program, the focus becomes more academic, but the rhythm remains.
Rhythm is the cornerstone of early math and music lessons in Waldorf elementary programs. Rhythm is responsible for teaching Waldorf students their multiplication tables, which they are encouraged to learn (up to 12 X 12) by third grade, as well as melodies on the pentatonic flutes that Waldorf students are introduced to in first grade.
Montessori vs. Waldorf Schools: Teacher Roles
The role of the teacher is another one of the differences between these two models of education.
Montessori
Maria Montessori recognized children's potential to be their own teachers, and as such, the Montessori classroom is child-centered.
Montessori's philosophy is fivefold:
Respect for the whole child
Acceptance that the child has an absorbent mind
Awareness of sensitive periods in which a child is prepared to learn new skills
Access to a prepared environment in which to explore and embrace their interests and talents
The child is a capable teacher, able to educate him/her/themself, a/k/a auto-education
These core principles are basic to Montessori education and are evident in Montessori classrooms around the globe. Teachers in Montessori classrooms act as guides rather than authorities. Dr. Montessori recognized that children are naturally drawn to subjects and activities that they find interesting.
Given access to the necessary tools and the time to interact with them, she believed that children were perfectly capable of teaching themselves, as well as others. Hence the design of the mixed-age classroom, in which younger students learn from older ones through observation and modeling.
Waldorf
Waldorf classrooms are teacher-centric. The teacher plans and implements the curriculum and is seen as an authority figure by the children. The teaching model borrows much of its form from the direct instruction method of teaching.
In direct instruction, the teacher stands in front of a class of students seated at desks in tidy rows, disseminating information via a lecture. In Waldorf schools, the lecture typically takes the form of a story or parable in the lower grades. This portion of the day is referred to as morning lesson or main lesson.
Once the lecture has been delivered, or the story has been told, children are asked to open their main lesson books. It is on these pages that the children write a summary of the information presented in the lecture/story. In the early years, the teacher works alongside the children, creating a main lesson book page of their own. As the students mature and grow, so does the work in these books which is both beautiful and practical. And the rhythm is always there, sometimes pulsing silently in the background until it is time to emerge again; rhythm is omnipresent in the Waldorf school.
Montessori vs. Waldorf: Curriculum
Curriculum is yet another way these two education models diverge.
There's not much to say about the curriculum in a Montessori school, as it is non-existent. The Montessori student creates their own, individualized syllabus, one day at a time.
Waldorf schools, on the other hand, continue to rely on the rich, detailed curriculum that Steiner conceived 100 years ago. From fairy tales, fables, and myths, which set the stage for learning letters in grade one, to The Age of Revolutions in year eight, in which students analyze historical and cultural revolutions, deepening their critical thinking skills, Rudolf Steiner's curriculum covers an enormous range.
Waldorf students are exposed to two foreign languages beginning in grade one, the most common of which are German, Spanish, and Mandarin.
Mathematics is also part of the daily rhythm in the Waldorf classroom, culminating with algebra in grade eight.
Beyond academics, however, the Waldorf curriculum is heavily invested in the arts. Waldorf students have handwork classes in which they learn to knit (1st / 2nd grade), crochet (3rd grade), and cross-stitch (4th grade). In grade five, there is a return to knitting, when children are tasked with knitting socks. Students in grades six and seven learn to sew by hand, and sewing machines are introduced in grade eight. Waldorf students also have woodworking classes beginning in third grade.
Music education begins in preschool classes with singing and rhythm games. Pentatonic flutes are introduced in first grade. Third graders choose a stringed instrument, which they play through eighth grade. Some Waldorf schools have the option of studying wind instruments in fifth grade.
Singing is taught beginning in grade one. Through the years, students master singing in rounds and harmonizing.
Montessori vs. Waldorf: Homework, Tests, Grades
Homework, tests, and grades, or lack thereof, are one of the commonalities of these two education methods. And for very similar reasons.
Both Maria Montessori and Rudolf Steiner were aware that students who perform poorly on traditional measures of knowledge and intelligence could suffer feelings of inferiority and lowered self-esteem. They also understood that performing well on tests did not affect a student's abilities or success in the long term.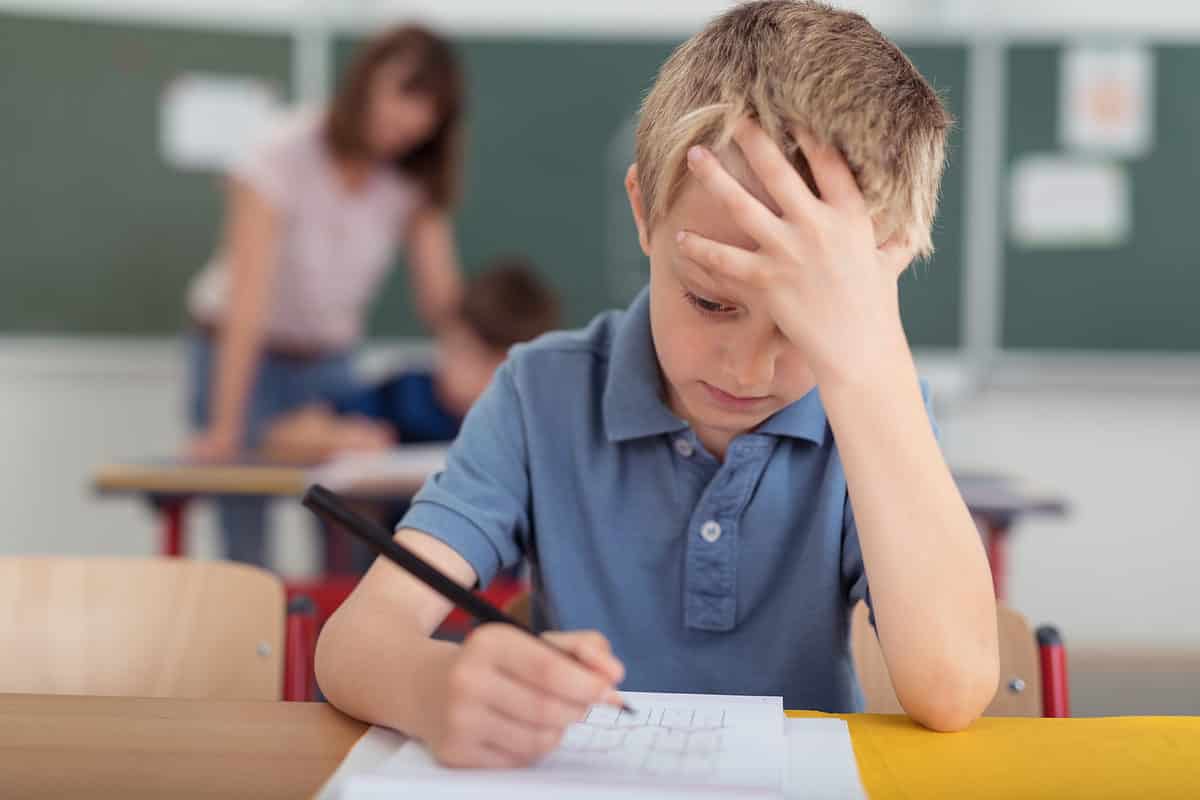 In both Montessori schools and Waldorf schools, written narratives and conversations with parents take the place of report cards with letter and/or number grades. Student's strengths and weaknesses are discussed and plans are made to address ongoing or underlying issues.
Homework is also discouraged in these models, though Waldorf teachers have been known to assign outdoor play and stargazing as homework.
Famous Montessori Alumni
One of the aspects of a Montessori education that may sway your opinion is the number of highly successful alumni that have come out of this program. The co-founders of Google both attended a Montessori school, as did billionaire and Amazon founder Jeff Bezos. Will Wright, the creator of the mega-successful Sims franchise, also had a Montessori education.
You may see some articles online claiming that Beyoncé, Mark Zuckerberg, and Bill Gates all attended a Montessori school. These claims have yet to be verified by any credible source, and none of these figures have spoken publicly about attending a Montessori school. That doesn't mean there is a lack of prestigious Montessori graduates, though. Other notable names you may recognize on Montessori's alumni list include Taylor Swift and Steph Curry.
The number of highly successful alumni that have come out of a Montessori education speaks to its success as an education model. However, this factor shouldn't be the only thing you consider when trying to decide between a Montessori and Waldorf education. After all, one could make the argument that plenty of highly successful people came out of a public school, but that doesn't necessarily mean a traditional public school is the right choice for your student.
Which School Type is Right for My Child?
Choosing between Montessori and Waldorf will ultimately come down to the type of education that aligns closest with your values, as well as what you feel is a best fit for your child. Some children do better in structured environments, while others flourish when they're allowed to pursue their learning in their own way. It may be worth seeing if your child can shadow a class at each of these schools before committing, so you can truly get a feel for what the experience will be like for them. Of course, it's completely okay if you decide that neither of these education models fit for your child!
Though Montessori schools and Waldorf schools approach learning quite differently, each produces students who are confident in their abilities as they move through the world.
The image featured at the top of this post is ©Marina Kapitu/Shutterstock.com.