Are you thinking of relocating to Nebraska? Nebraska is famous for its friendly and safe environment. It is about 77,220 square miles and has a population of just over 1.9 million. The state has a rich history in agriculture, historical sites, live music, and ancient schools. It might be the perfect place you can call home. There are 228 private schools and 1,087 public schools in Nebraska. The 5 oldest schools in Nebraska are ancient. In this article, we are going explore the 5 oldest schools in Nebraska and see if they still exist today.
Brownell Talbot College Preparatory School
400 N. Happy Hollow Blvd. Omaha, NE 68132
Brownell was named after an Episcopal bishop of Connecticut which is an all-girls private secondary boarding school that was initially founded by The Episcopal Church and opened in September 1863. Its first location was in the Saratoga Springs Hotel. The school served students who lived in Decatur, Omaha, Nebraska City, Florence, and Bellevue. Furthermover, it moved for the second time in 1867 to 16th and Jones and then again to 10th Street in 1883 in downtown Omaha. After that, in 1923 it moved to a central location in Omaha. In 1963 it became a co-educational school and ended its ties with the Church in 1968. Today it is the oldest running school serving learners from preschool to grade 12 with an average class size of 16.
What Does Brownell Talbot Offer?
17 AP Courses
14 sports activities: Volleyball, softball, soccer, baseball, flag football, tennis, swimming, golf, cheering, basketball, football, and track and field.
13 extracurricular activities: JustEMagine, Academic Decathlon, Pirate Radio A Cappella, Yearbook, Speech, Chess Team, Verbatim Literary Magazine, Robotics, Math Team, Theatre, Chorus, and Band.
Notable Alumni
John Watson: Author and chess master.
Edith Abbott: Social worker, author, and educator.
Chris Ware: Graphic novelist.
Mellona Moulton Butterfield: Teacher and China painter.
St. Cecilia Cathedral
3869 Webster Street, Omaha, NE 68131
Designed by Thomas Rogers Kimball in 1905, St. Cecilia Cathedral is 255 ft. long, 158 ft. wide, and 222 ft. tall. It is ranked as the 10th largest cathedral in the United States. Listed on the National Register of Historic Places St. Cecilia Cathedral serves students from pre-kindergarten to grade 8. In 2007 they were one of only two schools to receive a "Blue Ribbon" award for academic excellence from the U.S. Department of Education. This is an outstanding achievement!
Their goal is to work with parents and provide children with a high-quality education preparing them to succeed in high school and further education. The average class size is 17 students, therefore students can get individual attention when needed.
What Does St. Cecilia Cathedral Offer?
St. Cecilia Cathedral offers four sporting activities:
Soccer
Track and field
Basketball
Volleyball
16 extracurricular activities:
Academic competitions
After school Spanish
Archdiocesan children's choir
Speech
Boy scouts
Chess club
Coding club
Environment/recycling club
Girl Scouts
Math Club
Robotics
Band
Duchesne Academy and Preschool of the Sacred Heart
3601 Burt Sreet, Omaha, Douglas County, Nebraska
Established in 1881, this school was named after St. Rose Phillippine Duchesne the first woman to join the Society of the Sacred Heart. She came from France in the early 19th century and founded the first Sacred Heart school in St. Charles, Missouri. There are 24 schools in the Sacred Heart Network in the United States serving girls preschool-grade12.
There are several transitional stages in all Sacred Heart Schools. Freshmen celebrate Teacher Recognition while sophomores celebrate Mater where they acknowledge the ladies who serve as living examples of the Virgin Mary. During the Ring Ceremony, the senior class presents rings to the juniors as representations of school leadership.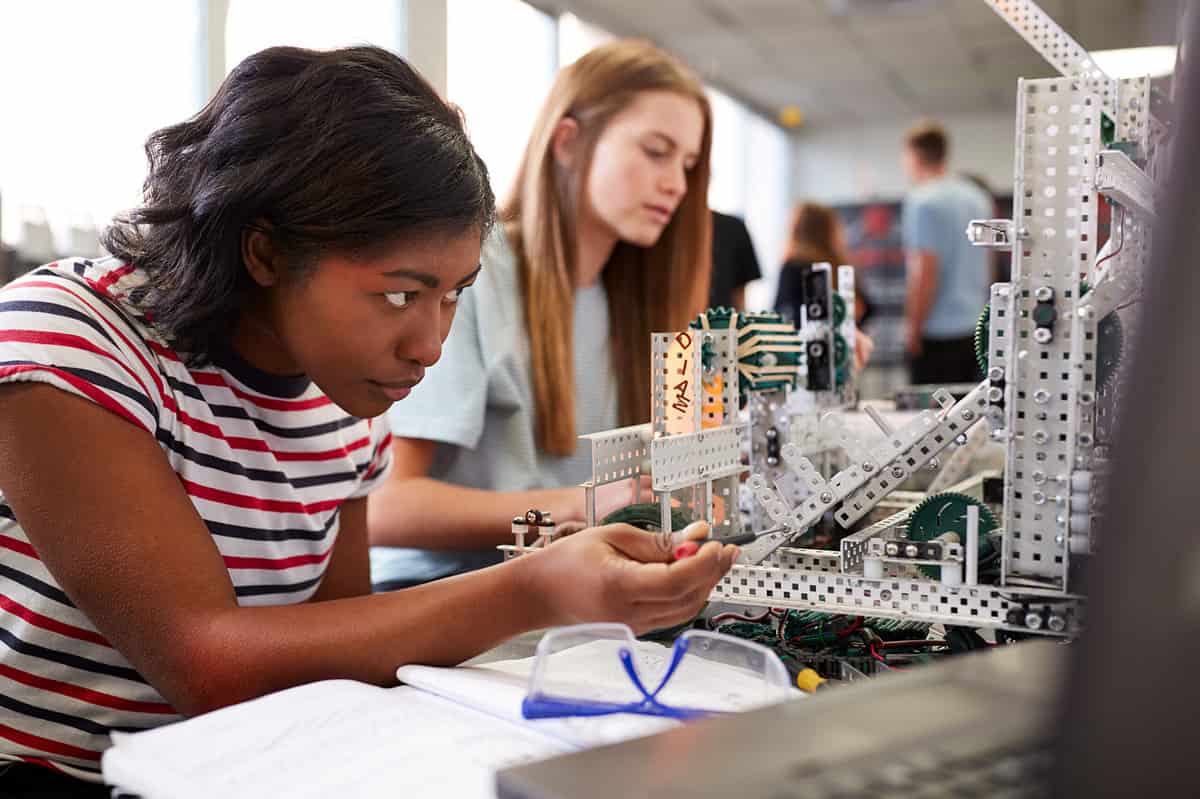 St. Paul's Lutheran School
11th St. Georgia Ave, Norfolk, NE 68701
Founded in 1867, St. Paul's has a respected Christian education. Serving students from prekindergarten – grade 8. They have one the best preschool programs in Nebraska with dedicated faculty that loves working with children. The Preschool which is called Little Lambs opened in September 1991 and has a fabulous reputation with the community. Their school also has a gym, kitchen, and playground.
What do they offer?
They offer four sporting activities:
Track and field
Volleyball
Soccer
Basketball
Extracurriculars:
Club
Organization
After school care
Declamation
Band
Choir
Christ Lutheran School
511 S. 5th Street, Norfolk, NE 68701
Founded in 1871 Christ Lutheran School is one of the oldest schools in Nebraska. It is a private school serving approximately 226 students from preschool to grade 8. They provide quality Lutheran education to the Norfolk community and spread the love of Jesus Christ.
They offer eight sports:
Basketball
Cheering
Cross country
Football
Soccer
Track and Field
Volleyball
Wrestling
Living Costs in Nebraska
The cost of living in Nebraska is 8% cheaper than the rest of the country.
Housing is 17% cheaper
Utilities are 12% cheaper
Groceries are approximately 5% cheaper
Apparel is 5% cheaper, for basic necessities
Conclusion
Finally, Nebraska is beautiful with a rich educational heritage and the 5 oldest schools in Nebraska are ancient and have provided generations of students with a solid education and will continue to guide the youth for many more years to come. Dreams can become a reality with hard work, dedication, and the right foundations.
The image featured at the top of this post is ©1626428/Shutterstock.com.