Did you know that Dallas, Texas, was the number one visitor and leisure destination in Texas last year? According to VisitDallas.com, this city not only attracts worldwide travelers but is also the ninth-largest city in the U.S. and the fourth-largest metropolitan area. Dallas is known for its mild climate and numerous neighborhoods that each bring their own uniqueness to the city.
With Dallas' large population that covers over 300 square miles, it's also home to several highly populated and large schools. Most of the local schools are a part of the Dallas Independent School District. However, Dallas County is home to numerous other school districts as well.
While the Dallas school district may seem significant by the numbers and the land it covers, the schools in the area also have an immense amount of opportunities they can offer to their students. Here's everything you need to know about the largest schools in Dallas, Texas.
University of Texas at Dallas
800 W. Campbell Road, Richardson, Texas 75080
While this college's mailing address is technically in Richardson, the University of Texas at Dallas is well-known in the Dallas community. UTD is ranked the third-best public university in Texas, with enrollment reaching over 31,000 students in 2022. The school offers 146 academic programs and hosts students from over 100 different countries. UTD is known for nurturing entrepreneurship and its top-ranked STEM programs. Additionally, a little-known fact about UTD is that they have a championship chess program that's participated in the final four collegiate chess tournaments in 18 out of the past 20 years. There's an opportunity for everyone at UTD.
University of North Texas at Dallas
7300 University Hills Boulevard, Dallas, Texas 75241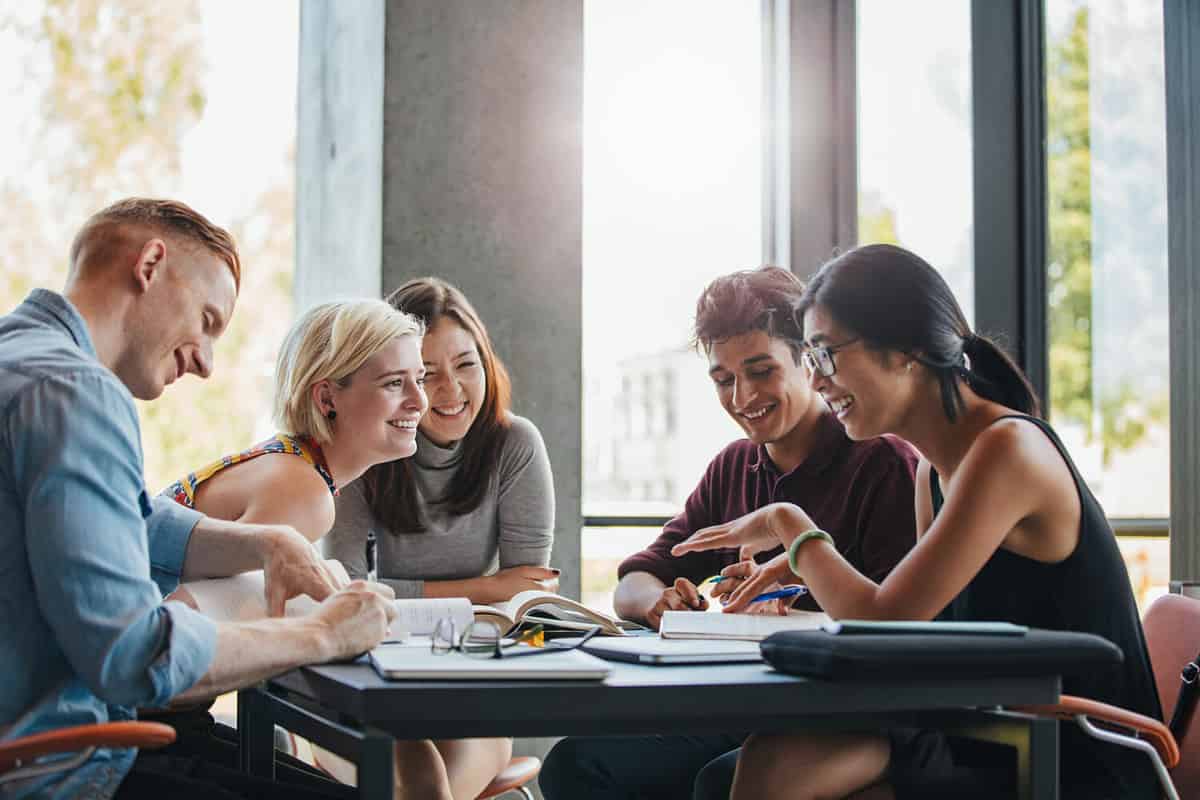 The University of North Texas at Dallas is the only 4-year university located within the physical city limits of Dallas. The school welcomed its first freshman class in 2010 and currently enrolls over 4,000 students annually. Its law program is also one of the most well-known programs on the campus, as the UNT Dallas College of Law is ranked number one in the country for Law School Diversity. The school offers affordable tuition and continues to grow both with its programs and in the size of its campus. Last year, the school also earned the number one spot in student outcomes among Texas universities.
Skyline High School
7777 Forney Road, Dallas, TX 75227
Skyline High School is one of the largest schools in Dallas and it's well-known as being the first magnet school in the nation. The school has a career development center that follows its mission of ensuring students are ready not only for college but also for life and a career upon graduation. Skyline also has a Collegiate Academy program that allows students to earn up to 60 college credit hours before graduation and explore numerous different options for their career or college. Additionally, Skyline High School is steeped in tradition and history as the school first opened its doors in 1970. The idea for the magnet school began with its first principal, B.J. Stamps, who came up with the idea in the late 1960s. The school's name comes from its beautiful view of the Dallas downtown skyline as well.
Notable Alumni
Rich in history, this high school has some pretty impressive alumni who went on to become great successes. Below are just a few of those individuals:
Tony Bergstrom, NFL Player
Jared Goldberg, Olympic Skier
Tenny Palepoi, Former NFL Player
Lake Highlands High School
9449 Church Rd., Dallas, TX 75238
Lake Highlands High School is part of the Richardson Independent School District and encourages students to succeed by using all of their diverse strengths and skills. The Richardson ISD is one of the largest school districts in the region, serving over 35,000 students in 55 different schools. The district is also known for its bilingual campus, with over 11,000 bilingual students. As a member of the district, Lake Highlands offers numerous athletic programs as well as fine arts like orchestra, band, choir, and theater, among other options.
Notable Alumni
Known to have stellar athletics and fine arts programs, it's no surprise that Lake Highlands High had many famous faces who previously roamed its halls. Let's take a look at just a few of those notable individuals:
Amy Acker, Actress
Morgan Fairchild, Actress
Nick Thurman, NFL Player
Booker T. Washington HSPVA
2501 Flora Street, Dallas, TX 75201
Booker T. Washington is a High School for the Performing and Visual Arts. Ranked as the thirteenth-best high school in the Dallas metro area according to U.S. News and World Report, this school is a magnet school that places a high emphasis on the arts. Over its lifetime, this school has received numerous awards, including being one of the top eight magnet schools in the nation by the Department of Education. Additionally, Booker T. Washington HSPVA offers courses in both academics and the arts and they have a student-to-teacher ratio of 12:1.
Notable Alumni
Because this high school has such a big focus on performing and visual arts, the number of successful names that attended this institution is rather large. Here are just a few of those famous individuals:
Norah Jones, Singer-Songwriter
Erykah Badu, Singer
Zac Baird, Musician
Trinity Basin Preparatory
831 W. Tenth Street, Dallas, TX 75208
While Trinity Basin Preparatory has several campuses covering the Dallas and Fort Worth metro area, four of its schools land within the city limits of Dallas itself. As a charter school, Trinity Basin is a tuition-free school that is funded by the public but follows different guidelines than the other schools within the independent school districts. Trinity enrolls students in Pre-k through 8th grade. It was also founded in 1998 and continues to expand, with a new location coming to Arlington soon. Additionally, according to their website, Trinity Basin Prep scores higher in the Texas Education Agency's accountability ratings than most of the surrounding independent school districts.
W.E. Greiner Exploratory Arts Acadamy
501 S. Edgefield Avenue, Dallas, TX 75208
W. E. Greiner Exploratory Arts Academy enrolls students in sixth through eighth grade and is one of the largest middle schools in the Dallas area, according to PublicSchoolReview.com. This magnet school is part of the Dallas Independent School District and offers special Arts Academy Programs to surrounding students and those that apply to the program. The arts program focuses on areas such as visual arts, band, choir, orchestra, and theater. Additionally, W.E. Greiner offers honor courses in mathematics, science, social studies, and language arts.
Seagoville Middle School
950 Woody Road, Dallas, TX 75253
Seagoville Middle School serves students in grades six through eight and is part of the Dallas Independent School District. The Dallas ISD covers 12 counties over 384 square miles. With its massive size, it's easy to see why the Dallas ISD is the second-largest school district in the state and the sixteenth-largest school district in the nation. As a member of the district, Seagoville offers athletics as well as several academic options, including robotics, art, dance, band, theater, and a leadership program. Seagoville also focuses on preparing students for the future with a college and career group. Their goal is to remain future-focused by offering multiple programs that help prepare students for college, the workforce, or the military.
Episcopal School of Dallas
4100 Merrell Road, Dallas, Texas 75229
As one of the largest private schools in the Dallas and Fort Worth area, according to DestinationDFW.com, the Episcopal School of Dallas serves students in grades Pre-K through 12th. The school covers over 100 acres and currently has over 1,000 students enrolled with a student-to-teacher ratio of 7:1. It also offers 32 AP Courses, over 60 field teams, and strong participation in community service. The Episcopal School of Dallas was founded in 1974 with just two teachers and 11 students, but it continues to grow into what it is today.
Finding the Right School for Your Child
Are you looking to find a school in the bustling and growing city of Dallas, Texas? From cutting-edge academic programs to a vibrant extracurricular scene, the largest schools in this city focus on growth, learning, and personal development. The Dallas Independent School District and the numerous other school districts surrounding the city serve a large number of students. However, the schools listed here merely scratch the surface of the various opportunities that Dallas' educational institutions offer to their students. You're sure to find the best fit for you and your child in the Dallas area!
The image featured at the top of this post is ©f11photo/Shutterstock.com.