Roasting and baking are both dry-heat methods for cooking a dish. Whether a recipe calls for roasting or baking, one thing is certain. The dry heat method involves heat from all sides of the oven. Yet, there tends to be confusion about whether or not the two are the same. What exactly is the difference between roasting and baking? The differences are in the temperature, recipes, and fat application. Now, let's look at the differences in more depth below.
Roasting vs. Baking: The Main Differences
The most evident difference between roasting and baking is in the temperature. When baking, the temperature will be 375 degrees Fahrenheit or lower. Think brownies, bread, and cakes. Also, these foods always have a temperature lower than 375 degrees Fahrenheit while baking.
Roasting, on the other hand, will be higher than 400 degrees Fahrenheit. Roasting in the oven is a popular method. However, some prefer to roast over an open flame.
Another difference is in the recipe. When roasting something, the food will always be solid. Potatoes, turkey, ham, and vegetables are all examples of roasted foods.
On the other hand, baking will involve foods that start with a batter. The process of baking will bring the batter to a solid form.
What is Roasting?
Roasting is a method of dry-cooking food in an oven or open flame. Additionally, it involves high temperatures above 400 degrees Fahrenheit. However, this will depend on what you are roasting. If you are roasting vegetables, set your oven to a lower heat, like 375 degrees Fahrenheit. The low temperature releases the water faster without your vegetables becoming mushy quickly.
Roasting is for foods that are already solid, like turkey. Another difference is how the fat distributes over the food. Oil or butter usually covers the outer layer before roasting meat, vegetables, or potatoes.
Roasting can also be covered or uncovered, depending on the recipe.
The act of roasting will carmelize or brown the surface of the food, which is one reason the fat application is an integral part.
Roasting is also done for extended amounts of time. The long periods of cook time will bring the flavor out of your dish.
How to Roast
Roasting is done either in the oven or over an open flame. Determine what you are roasting to find the right temperature. The larger the meat, the lower the temperature should be. This is because it will allow the meat to cook without browning too quickly on the outside.
Next, baste your meat or add fat to your potatoes and vegetables to help keep juice and moisture in. However, it is only sometimes a required step. Take a look at your recipe first to know exactly whether this is an important step.
Lastly, make sure you allow your meat to rest after roasting. Resting your meat allows it to keep cooking through.
What is Baking?
Baking is done at a lower temperature with foods that start as a liquid batter or with a flour or grain base. This includes cakes, brownies, muffins, bread, and various pastries.
Like roasting, baking uses dry heat to cook the food through. The oven emits heat throughout all the sides, allowing the food to cook evenly.
Baking involves a temperature of 375 degrees Fahrenheit or lower. In addition, it is almost always uncovered. Also, the fat content, like oil, is added to the batter before baking. Baking is taking a liquid batter or soft batter and solidifying it.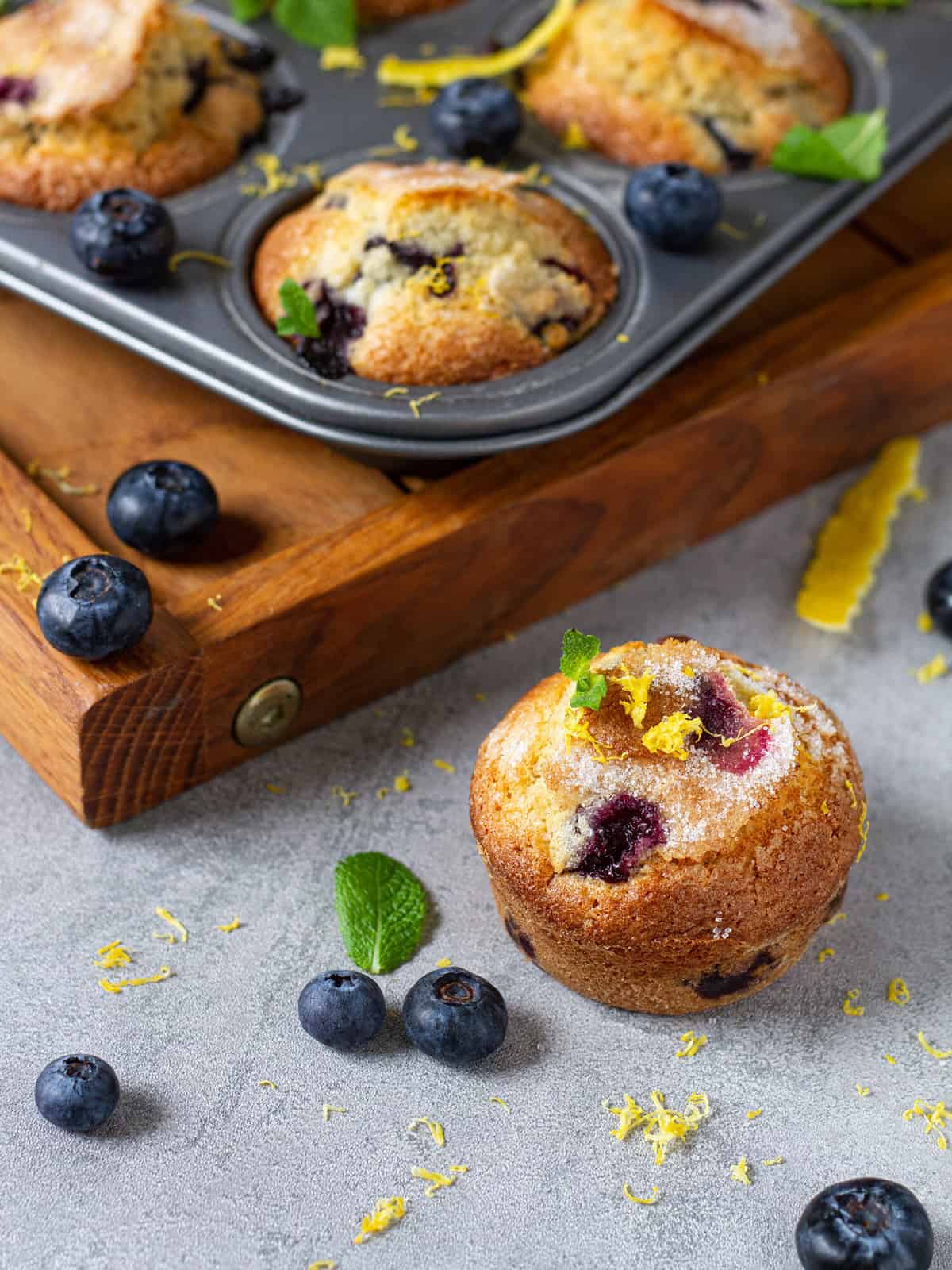 How to Bake
Baking involves an oven or someplace that emits dry heat. Set the oven to 375 degrees Fahrenheit or less.
Follow your recipe step-by-step to measure the right ingredients.
Once your batter is ready, place it in the oven, and remember to keep the door closed! This will keep the heat trapped to heat the batter evenly.
The goal of baking is always to solidify or change the structure of the baked good.
Benefits of Roasting
Roasting makes it easier for families to cook delicious and healthy meals in their kitchen.
Roasting will caramelize and brown the food. Also, this method brings the flavor to the forefront of your recipe, adding to the texture and richness.
Benefits of Baking
Baking is pretty easy for even novice beginners. You do not need a culinary degree to enjoy baking. Baking offers many benefits. These benefits include the ease of creating a delicious dessert, enjoying time with your children, and creating lifetime memories.
The invention of baking has made it easier for families to access excellent and delicious baked goods and to learn the crucial skills of being in the kitchen.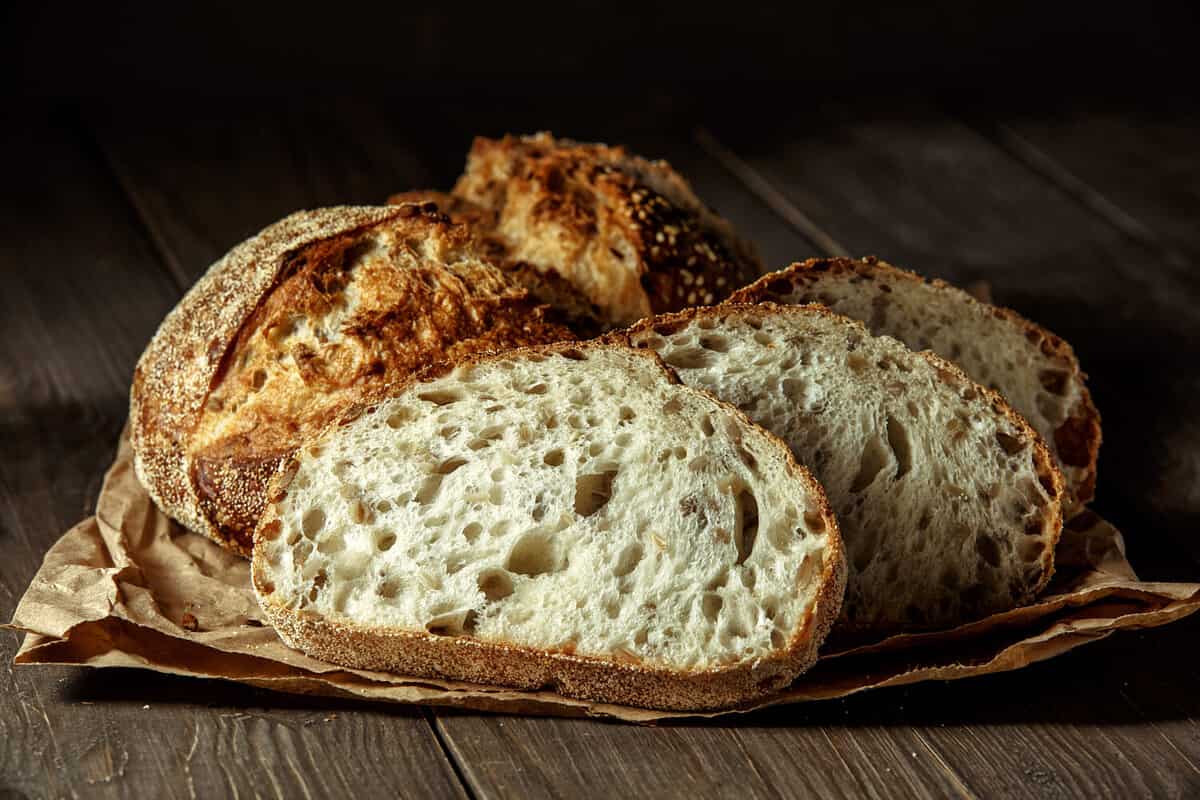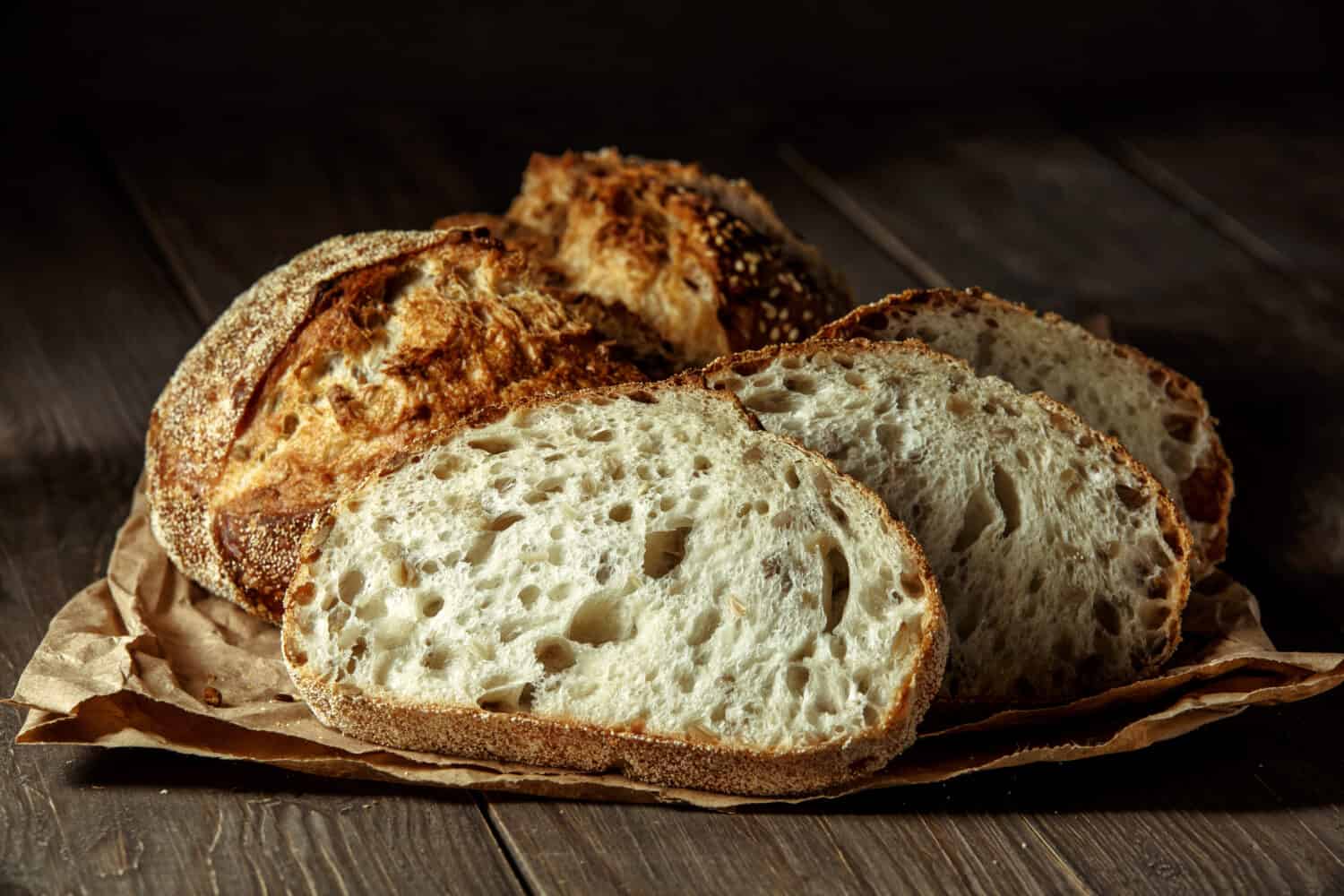 In Conclusion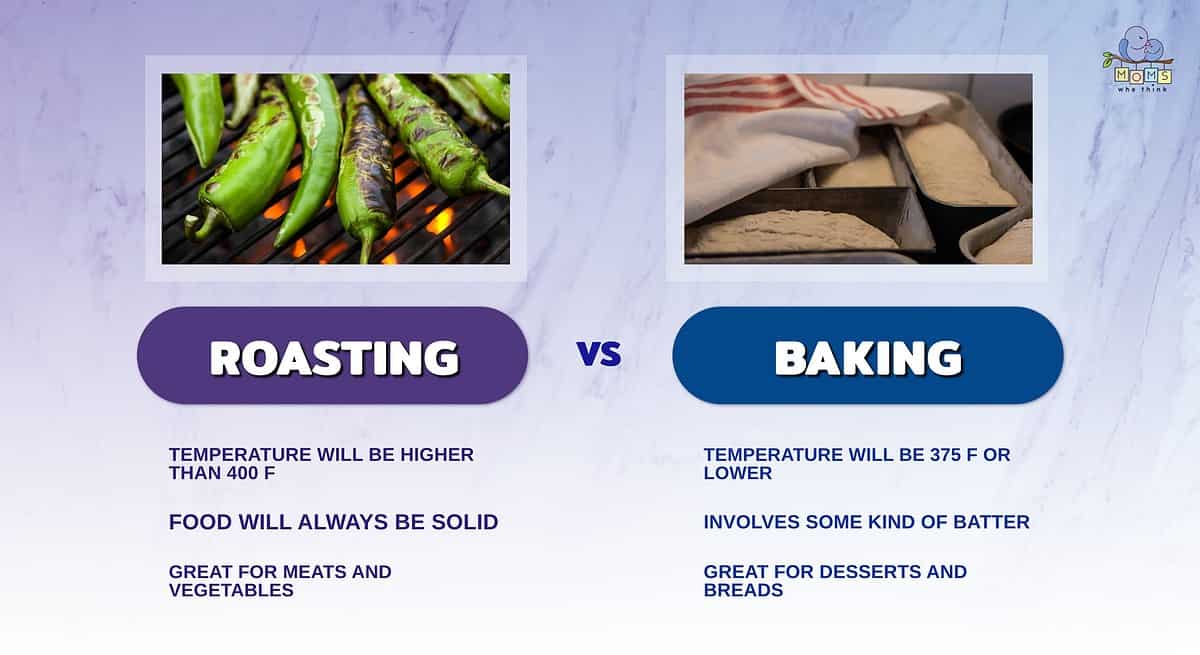 When roasting, the temperature the oven is set to will always be higher than 400 F. When baking, the temperature will be 375 F or lower. Foods are generally roasted for a long time, while baking usually takes 20-40 minutes.
Food will always be solid when it's roasted, while baking usually involves some type of dough or batter. The baking process helps the batter or dough turn solid.
Roasting is ideal for meats and vegetables, while baking is ideal for desserts and breads. These cooking methods should always be used for their ideal food types.
The methods of roasting and baking are easy and essential parts of cooking. Roasting is great for preparing a hearty meal, perhaps pork tenderloin, potatoes, and vegetables. Baking is a great tool for creating delectable cakes and bread.
Whether you are a baker or a cook, these methods make our lives in the kitchen much easier! Roasting and baking are often mixed up and used interchangeably. However, there is a clear and fundamental difference between the two!
Print
30 Minute Mexican Lasagna
---
3 Tablespoons

olive oil

2

pounds

ground chicken breast

2 Tablespoons

chili powder

2 teaspoons

ground cumin

1

cup

taco sauce

1

(15-ounce) can black beans, drained

1

cup

frozen corn
salt

8

(8 inch) soft corn or flour tortillas

2 1/2

cups

shredded Cheddar cheese
sliced black olives for topping
---
Instructions
Preheat oven to 425 degrees F.
Preheat a large skillet over medium high heat. Add 2 Tablespoons of the olive oil to the skillet.
Add ground chicken and season with chili powder and cumin. Brown the meat (about 5 minutes).
Add taco sauce, black beans and corn. Heat the mixture through then season with salt to taste.
Coat a shallow baking dish with remaining Tablespoon of olive oil.
Cut the tortillas in quarters for easy layering.
Start with a layer of the meat mixture, then layer with tortillas and then cheese. Repeat for a second layer, ending with cheese.
Bake lasagna 12 to 15 minutes until cheese is slightly browned.
Remove from oven, top with sliced black olives and serve.
Comparison Posts