Are there any Michelin Star restaurants in Ottawa, Canada? The short answer is no. This is because, while the Michelin Guide is one of the most iconic culinary awards, it only covers some areas of the United States and specific parts of Europe, the U.K., and Asia. It was only in 2022 that Michelin even announced it would start to cover Toronto, Canada. The guide has not yet expanded to Ottawa, even though it is Canada's capital city!
Because the Michelin Guide doesn't cover Ottawa, there are other ways that the wonderful restaurants of Ottawa have distinguished themselves among the culinary greats. For instance, making it onto the "top 100" list for Canada is a rather large achievement. There's also the Canadian Automobile Association and the American Automobile Association's annual Diamond Awards. These awards feature a comprehensive judging system, that awards either four diamonds or five diamonds to fine dining establishments and hotels.
Culinary awards can do a lot to boost a chef's career and a restaurant's notoriety. However, community reviews and local recommendations can have as much impact on the heart and soul of a place. The following restaurants have received not only some kind of culinary distinction but also have been raved about by the local communities for all that they bring to the city of Ottawa. Read on to learn more about these deserving of a Michelin Star restaurants in Ottawa.
Atelier
540 Rochester St. Ottawa, ON K1S 4M1
Atelier is a fine dining establishment, known for its modern take on Canadian cuisine. The true Atelier experience features a forty-course tasting menu. Yes, you read that correctly! Chef Marc Lepine, a two-time winner of the Canadian Culinary Championships, changed the model for the Atelier menu from 12 courses to 40+ courses in 2021. Since then, the restaurant has made it to Canada's "100 Best" list and also received the four-diamond distinction from the CAA/AAA (via AAA Newsroom).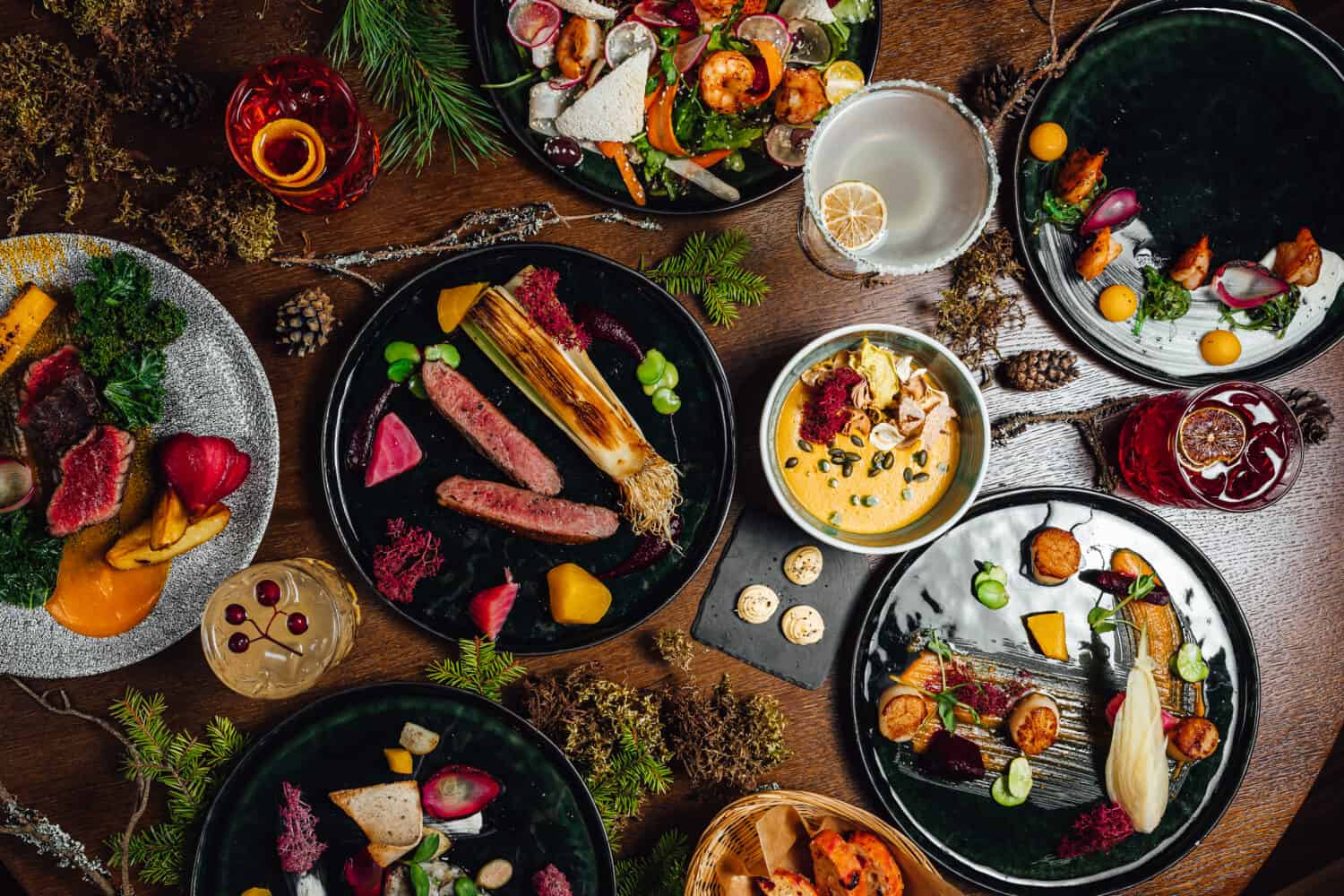 The tasting menu costs $225 per person and with the alcohol pairing it can increase to between $400 – $525 per guest. Guests are served around 10 courses an hour and enjoy communication from the servers directly about the items they're being served over four hours. The menu changes at the convenience of the chefs behind Atelier, but their Instagram features dishes like a garden tomato salad with lemon confit and green garlic mayo, and citrus cured tuna in a smokey avocado purée with verjus confit, and black olives, topped with a delicate sesame cookie. Save room for their foie gras mousse with brioche and black mission figs.
North And Navy
226 Nepean St, Ottawa, ON K2P 0B8, Canada
North And Navy combines traditional Northeastern Italian recipes with the produce and local fare of Eastern Ontario. There's also some improvisation involved to create the playful dishes, and fun atmosphere of this fine dining experience in Ottawa. North And Navy was named in Canada's "100 Best" list for restaurants and holds many glowing reviews from locals and tourists alike. Their sample menu features four courses including antipasti, primi, secondi, and dolce. Start with some polpette, Italian meatballs in a creamy tomato sauce, or smoked salmon with chips. There's Risi Bisi, Italian rice and pea soup, as well as fresh tortellini, and arugula pesto with ricotta cavatelli pasta. For mains, enjoy duck, halibut, or lobster, and save room for the affogato, tiramisu, panna cotta, and cheese-based desserts.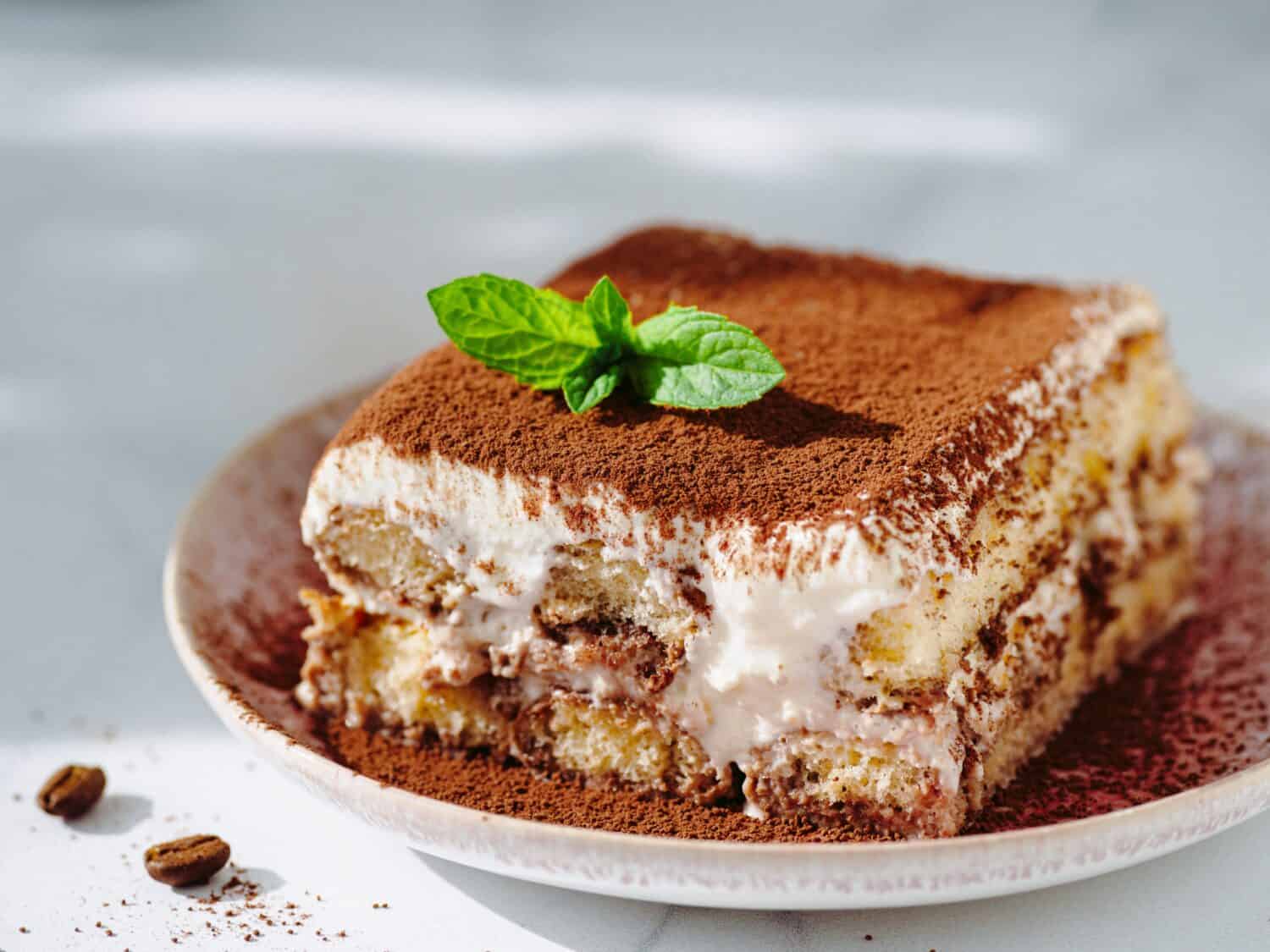 Riviera
62 Sparks Street, Ottawa, ON K1P 5A8
Riviera is another restaurant that graces Canada's "Top 100" list of restaurants. Set in an old banking building on Sparks Street, Riviera is walking distance from a beautiful part of the city. Run by Chef Jordan Holley the menu features a nuanced take on steakhouse dishes. The menu is seasonal but a sampling may feature items from the raw bar like fresh oysters with mignonette sauce, beef tartare, crudo, or white fish caviar with crème fraîche. Starters include mussels on toast with black truffle shavings, a seafood chowder, and some wonderful salad options. Try their handmade lobster spaghetti or ricotta gnudi clouds with maitake mushrooms. Mains feature braised lamb, local cod, and a roasted duck breast in a prune and vermouth sauce. According to Canada's 100 Best, you simply must have their meringue and sea buckthorn curd pie, if it's still on the menu!
Beckta
150 Elgin St, Ottawa, ON K2P 1L4, Canada
Beckta is featured on Canada's "100 Best," and has also received the CAA four diamond award in the 2022, and 2023 award cycles. This Canadian cuisine restaurant serves local ingredients and traditional recipes with a twist. They also have a fantastic collection of wines that they serve as part of their dining experience and in their wine bar. The a la carte tasting menu is available from 5 pm onward from Monday through Saturday. They also offer a five-course chef's tasting menu, which is the more interactive of the two and features a specialized wine pairing.
The menu features snacks and small plates including a charcuterie board, marinated baby shrimp plate, steak tartare, and seared quail. Among other delicious options, entrees feature pink ling cod with garlic scapes, grilled short ribs on a bed of buttermilk Swiss chard, roasted cornish game hen, and smoked beet steak with labneh and beet ketchup. While not featured on their menu, the Instagram showcases enticing desserts the likes of Choux au caramel, a puff pastry with coconut crème, pineapple jam, and a vanilla mascarpone chantilly cream. Beckta is absolutely one of the deserving of a Michelin Star restaurants in Ottawa. Good thing it's been recognized through other culinary awards cycles.
Alice
40 Adeline St, Ottawa, ON K1S 3L3, Canada
Alice is a rather unique restaurant on this list. It features a vegetable and fermentation-based menu, curated by Chef Briana Kim. Chef Kim won the Canadian Culinary Championship in 2023, and her restaurant Alice is ranked among Canada's "100 Best." The latter recommends the charcoal-grilled maitake mushrooms with sunchokes which are served in a fermented green tomato and strawberry salsa. Pair this with the fermented beverage options that feature flavors like sea buckthorn and red peppers. All the food is highly seasonal, so who knows what will be on the menu by the time you can experience this deserving of a Michelin Star restaurant in Ottawa.
Alice's Instagram showcases more current dishes the likes of cured maitake mushrooms, with rhubarb and lion's mane mushrooms on skewers, and a similar grilled dish with lion's mane mushrooms in a fermented tomato glaze with cured daikon radish and pickled leeks in a hay aioli with pine butter. Save room for their sweeter creations like a sweet honeycomb tuile wafer cookie with olive oil and juniper berry ice cream doused in bee pollen cream and frozen fermented honey.
Supply And Demand
1335 Wellington St. W, Ottawa, ON K1Y 3B7, Canada
Supply And Demand is co-owned by the fabulous duo Steven and Jennifer Wall. The restaurant emphasizes community, culinary mentorship, and a hospitable environment in their neighborhood restaurant Supply And Demand. Firmly on Canada's "100 Best" list, which raves about their raw-bar offerings, fantastic pasta dishes, and admirable dedication to service. The menu features local items and sustainable ingredients. Availability is entirely dependent on the supply chain, a huge part of the name behind this thoughtful Ottawa food establishment.
Start off with some oysters on the half, or an albacore and tuna crudo. Maybe some classic beef tartare? Small plates include a kale salad with manchego and bacon, and leeks and blue cheese. There's also a tomato dish with whipped feta and bread crumbs. As for the famed pasta, try their squid ink rigatoni, or a ricotta dish with blistered tomatoes and fresh garlic scapes. Entrees include Atlantic cod and roasted duck with rhubarb and celery root purée. And for something sweet, try their buttermilk panna cotta, chocolate sherry caramel gelato, or meringue with rhubarb and whipped cream.
The image featured at the top of this post is ©Zsu Badak/Shutterstock.com.