Congratulations on having an 8-year-old to celebrate! By now, you've probably realized how much bigger and more mature your child has become over the past year. So when it comes to purchasing a toy for your kiddo, what should you look for?
8-year-old are usually ready for something a little more challenging. Depending on the child, they might be looking for a new mental activity to complete or a new outlet for their energy. Additionally, 8-year-olds are ready to find new ways to express their creativity.
With so many toys, activities, games, and items on the market, you may be wondering what to gift your child. What toys inspire an 8-year-old to be creative and build their confidence? What unique finds instill independence without being just another thing to play with? Let's take a closer look at some of the best toys for 8-year-old boys.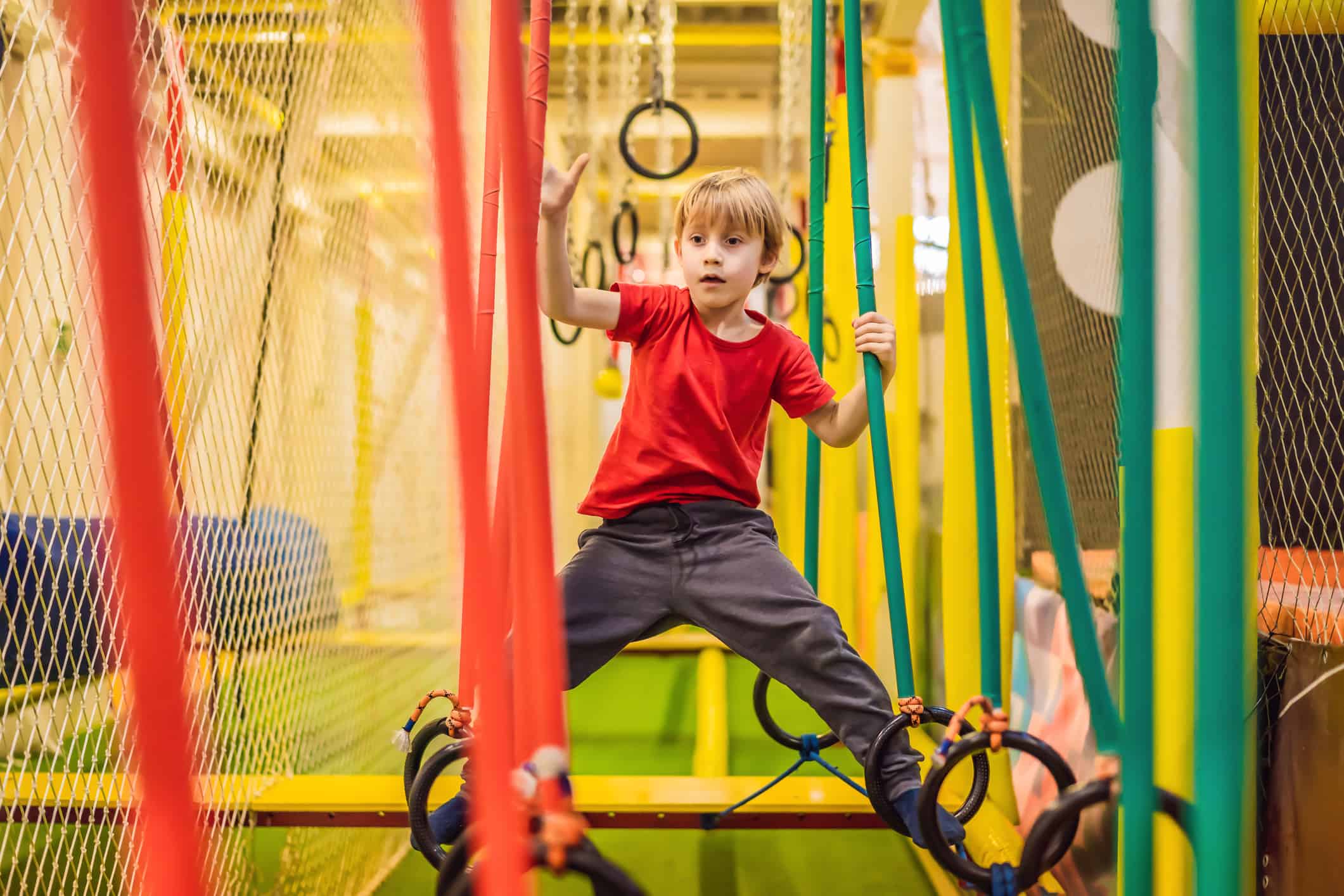 What to Look for in Toys for 8-Year-Old Boys
As mentioned, 8-year-olds are typically looking to take on new challenges. Their independence has grown in leaps and bounds over the past year as well. Even imaginative play has gone to new heights and problem-solving skills are becoming more sophisticated. So whether you're looking for books, crafts, outdoor equipment, or STEM activities, here are a few things to think about before buying your next toy for your 8-year-old:
Does the toy you're thinking about purchasing align with your child's individual interests? Just because a toy is labeled for a boy in your child's age range doesn't mean they'll find it interesting. Think about what they love before purchasing.
Is the toy durable?
How engaging is the toy?
Does the toy match their growing attention span?
Does the toy allow for open-ended play or does it only have one purpose?
As you search for the best toy for your 8-year-old boy, keep in mind that your child is learning more independence and developing friendships. Finding a toy that aligns with his age and specific skills can encourage your child to keep growing and developing.
The 7 Best Toys for 8-Year-Old Boys
There are numerous toys on the market today for 8-year-old boys. Not all toys are created equal, however. Here are 7 of the top-rated and best toys for your child.
BrainBolt Memory Game
While this light-up memory game is great for both kids and adults, it's especially perfect for 8-year-old boys. This game builds problem-solving skills, enhances memories, and sparks confidence as kids work to remember the light-up sequence. Kids can also play with a friend in the two-player mode and this game is a perfect screen-free option during longer car rides. With over 8,000 reviews, this product is known for its ability to exercise brain function and create fun for the whole family.
Best for Building Memory
BrainBolt Handheld Electronic Memory Game
Lights up a pattern that children must follow along to for as long as they can.
Great for any kids over the age of 7.
Offers a two-player mode so friends can play, too.
We earn a commission if you make a purchase, at no additional cost to you.
Gravitrax Marble Run
The Gravitrax marble run starter kit is a great way for kids to work on problem-solving skills and complete challenges. This specific kit comes with 122 pieces that your child can use to make their own customizable track. Once the track is complete, kids can work to get a marble from beginning to end, ultimately learning scientific lessons about gravity, magnetism, and kinetics. Reviewers love that this toy is great for both kids and adults. The Gravitrax is also loved for the length of entertainment it can provide to a child as well as its open-ended play structure.
Best Toy for Innovation
Gravitrax Starter Set Marble Run
Comes with 122 pieces that kids can customize into their own track.
Promotes science play with gravity, magnetism, and kinetics.
Offers open-ended play and creativity,
We earn a commission if you make a purchase, at no additional cost to you.
Lego Gear Bots
With a twist on regular Lego blocks, Lego Gear Bots offer a STEM activity for kids ages 8-12. Each kit contains 8 physics-driven kinetic creatures that can be created from both Lego bricks and cardboard. If your kiddo is interested in engineering, this gift might be right up their alley with its focus on axles, cams, and cranks. A book with step-by-step instructions is also included. Reviewers felt this toy was perfect for rainy days and helped to inspire independence in children.
Best for Kids Interested in Engineering
Lego Gear Bots
Legos or STEM sets increase cognitive, spatial, logical, and creative skills.
The set comes with all the engineering pieces you need.
It also provides in-depth instructions.
We earn a commission if you make a purchase, at no additional cost to you.
TOSY LED Flying Disc
The TOSY LED flying disc is a great toy to spur activity and exercise in your 8-year-old. This take on a traditional frisbee is durable and has adjustable brightness and a timer mode. It's also waterproof, rechargeable, and floats. With LED lighting, this toy can also be used at night, keeping your child active even after the sun goes down. This disc is also a great addition to camping trips. The glowing reviews on this flying disc state that it's a great size, shape, and weight for frisbee tossing. It also charges quickly and has a long-lasting battery for extended use.
Pixicade Mobile Game Maker
If you're looking for a new creative activity for your 8-year-old, consider purchasing the Pixicade Mobile Game Maker. This activity provides paper so your child can draw a picture. Then, your child can use a device such as an iPad to snap a picture of their drawing. By downloading the app, your child can then play a game made from their very own drawing. Kids can also play their friends' games and the books that are included in each kit give kids over 1,200 game ideas to choose from. This game is also award-winning including Newsweek's Best in Stem award and Mom's Choice Award. Reviewers enjoy how it builds creativity and problem-solving skills in kids as well as the positive screen time option it gives kids.
Best for Creativity
Pixicade Mobile Game Maker
Award-winning STEM game.
Encourages an active and engaged mind.
Easy to use instructions.
Promotes creativity and positive screen time.
We earn a commission if you make a purchase, at no additional cost to you.
Electronic Drum Practice Pad
Do you have an aspiring musician in the house? This practice pad includes 7 different drums that make real drum sounds, as well as drumsticks, and headphones. The headphones are perfect for quieter times, while the drums can also be hooked up to a speaker. With a couple of batteries, this set can be rolled up and transported on the go if needed as well. This drum pad is ideal for drum beginners and even comes with 2 pedals that emulate the bass drum and Hi-hat. Reviewers love that this set gives kids a chance to practice without the loud noise of a typical set. This set also allows parents to see how interested their child is in drums before purchasing a full set.
Best for Creating Music
ROCKSOCKI Electronic Drum Set
Mimics an actual drum set.
Includes headphones for quiet play.
Great for beginning drummers.
Includes 7 drum pads, drumsticks, 2 pedals to mimic bass drum and hi-hat, USB power cable, audio cable, and headphones.
We earn a commission if you make a purchase, at no additional cost to you.
Solar Power Robots
This solar-powered robot kit gives kids a chance to learn new STEM skills as they create different robots from start to finish. There are enough parts in the kit to create 13 different robots, ranging from simple to more complex. The robots are then powered by solar energy and can move on either land or water depending on the type that is built. Items are included in the kit to also allow the robot to work by using a battery. Future engineers will love how easy it is to assemble, dissemble, and reassemble multiple robots. The reviews state that this toy is great for building patience and offers hours of fun.
Best for Kids Who Love to Build
STEM 13-in-1 Solar Power Robots
Increases STEM knowledge
Create up to 13 different robots
Durable, smooth, and safe for young children
Teaches about solar energy
Ignites imagination, creativity, critical thinking skills, and more
We earn a commission if you make a purchase, at no additional cost to you.
Final Thoughts
8-year-old boys are fun, energetic, and ready to take on new challenges. While the toys listed here meet many of those needs, keep in mind that you know your child best. When searching for a new toy for your child, be sure to think about what they enjoy most and how the toy you're purchasing can help them to continue to learn and grow.
Additionally, look for toys that offer different ways to play instead of serving just one specific purpose. Whether your child is looking to try a new activity, take on a new game, or learn more about science, the toys listed here have something for every 8-year-old boy.
Further Reading
The image featured at the top of this post is ©U. J. Alexander/Shutterstock.com.