At seven years old, children are becoming better writers, readers, mathematicians, and scientists. They want to learn and seek information through experiences and observation. Most often, they enjoy learning through play, which is why getting educational toys for your seven-year-old is extremely important for their development. Educational toys are great to help them grow their problem-solving skills, develop gross and fine motor skills, as well as encouraging creativity and imagination. Here are the best educational toys for seven-year-olds.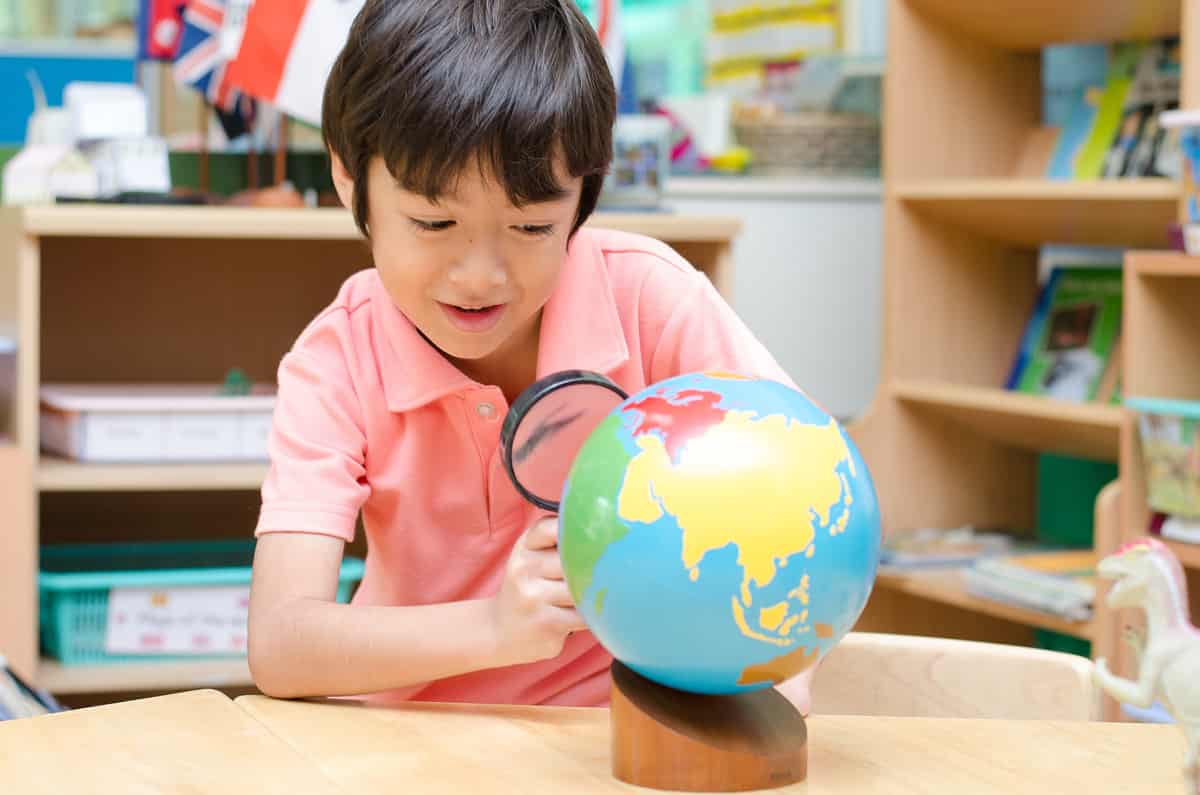 The Best Educational Toys For Seven-Year-Olds
Coding Starter Kit
This coding kit is a great STEM game to help kids learn the basics of coding! It is a personalized game that helps them learn reading and math skills. Using digital and physical items, the games offered in the Osmo app are award-winning learning games. The kit included 31 coding blocks, a base for the smart device used (not included), and three game apps.
US States and Capitals Flash Cards
These States and Capitals flashcards are a great way to help your child learn the important states and cities of the U.S. Whether studying for a test, or for a challenging game to play during game night, these flashcards are a hit. Not only do they offer the States and Capitals, but you can buy other flashcard sets to learn about animals, countries, dog breeds, and more!
Rapid Rumble
Rapid Rumble is a category game loved by parents. It won the Parent's Pick Award in 2022. This game includes 120 category cards, 100 letter cards, and a wooden die. Roll the die to determine the category played each round and work quickly to try and be the first person to get rid of your cards. This game will help them learn about animals, cultures, science, nature, and more.
Galaxy Game Cube
The Galaxy Game Cube is a fun brain stimulating and memory game. Whether playing solo or multiplayer, this game cube has multiple game modes. It includes Rocket Trail, Tic Tac Go, Alien Hunt, Shooting Star, Cosmic Rays, and Space Command. The game cube games will work to improve their problem-solving skills as they work their way through each game.
Mapology
Mapology is the best interactive geography puzzle. Whether you want them to learn the world map, or just the U.S. or Europe, Mapology will do the trick. The world map includes the puzzle frame and 65 country-shaped puzzle pieces. This puzzle will teach them the name, shape, and location of each country. It'll also help them learn the oceans and continents.
Math Whiz
Boost the confidence in their skills so they can be successful at school with Math Whiz. With eight different skill levels, have them work their way up in math skills to tackle the subjects they're currently learning. Once the skill level is chosen, they can pick a game, answer each question, and Math Whiz will reply with lights and sounds to indicate if their answer is wrong or correct.
3D Pen
This 3D pen is great for boosting creativity and defining fine motor skills. Create, doodle, draw, and bring their imagination to life! This 3D pen includes three colors, a manual, and a stencil guide. Whether creative things for fun or objects that can be used around the house, the options are endless.
Skillmatic Brain Games
Skillmatic Brain Games includes reusable activity mats that allow kids to work through activities and receive an Achievement Certificate once completed. These brain games focus on strategizing, communication, problem-solving, and concentration. It will prompt them to solve equations, do mental math, and decode patterns.
Snap Circuits
Snap Circuits is an electronics exploration kit that promotes STEM learning and a basic understanding of electrical engineering. It includes over 100 projects for them to build and learn. Each project includes different key features like driving or flying. This kit is an award-winning toy with six awards that parents, educators, and kids love!
Moxie Robot
The Moxie Robot is the ultimate learning toy. For ages five to ten, Moxie is the first AI robot for kids that teaches social and emotional skills through play-based conversational learning. Moxies curriculum focuses on helping children control their emotions, decrease anxiety in social settings, and learn conversational skills. You can also personalize learning missions based on your child's needs. Everything that Moxie learns about your child is tracked through the app for parents so that you can stay up to date on the progress of your child every day. Moxie's breakthrough software allows it to have advanced conversations through eye contact, emotion, body language, and behavior analytics.
The image featured at the top of this post is ©Prostock-studio/Shutterstock.com.