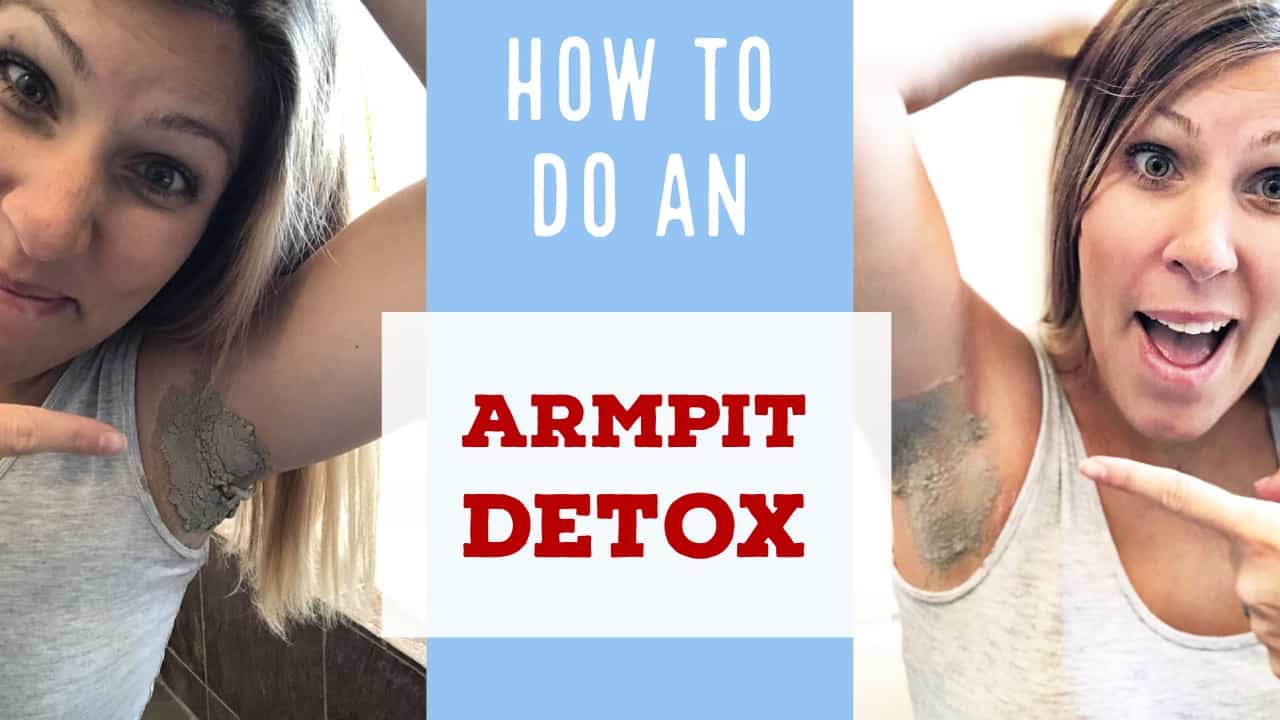 Let's Get Ready for Baby!
Sign up for our monthly pregnancy email series, and you'll get regular updates on your baby's development, helpful timelines to get ready for their arrival, must-have baby needs and so much more! PLUS, you'll get instant access to the MomsWhoThink "Ultimate Guide to Baby Naming in 2022."
CLICK HERE
to get started!
I learned the COOLEST tip the other day for how to detox your armpits (and why you should). This easy DIY Armpit Detox only takes 15 minutes, but works wonders for your underarms.
So if you have been feeling an increase in body odor, or have been using chemicals in your armpits for a long time (aka deodorant), then it's time to detox your armpits! Don't forget to also check out our detox facial while you are here!
Armpit Detox
I first heard of this underarm detox in a holistic Facebook group I'm in. Here is the comment:
"Just wanted to share something that worked. I'm 7 weeks postpartum and I've had the worst armpit Body Odor. Super embarrassing and nothing was working. I've only used natural deodorants for years, this had nothing to do with deodorants vs antiperspirants etc. I decided to look for an Armpit detox, if there was such a thing. I found one and it worked amazingly! Apple cider vinegar mixed with bentonite clay to make a paste. Leave on for 5-15 min before your shower. I did 15. That was three days ago and I still smell great! I also did a salt scrub in the shower. I'll probably do it again weekly till I'm confident I'm cleansed. Just had to share cuz I'm so excited!"
I was super excited about this new tip, because although I haven't noticed an issue with body odor (unless I don't wear deodorant), I've always wanted to switch over to a natural deodorant, but couldn't because they just don't take care of the odor completely.
After using this recipe, this gal was able to start using her own DIY deodorant without stinking (just coconut oil and baking soda).
I never thought about the odor being caused by a build of toxins in our armpits (both from the toxins within our body, as well as a deodorant detox). Another lady mentioned sweating less after doing that (excessive sweating is something else I struggle with), and someone else mentioned going off deodorant entirely after cutting dairy from her diet. Interesting stuff!
So, I decided to give this armpit detox a try, and I love it! It really is the best armpit detox if you are looking for something simple and easy that works!
Armpit Detox: How to Detox Your Armpits
Bentonite Clay Armpit Detox Recipe
2 Tb Bentonite Clay Powder
1 Tb Apple Cider Vinegar (I usually do just under 1 TB, doesn't have to be exact).
Water – as needed
How to Make the Armpit Detox
Mix clay with apple cider vinegar and then add water as needed to make a paste-like texture. Here is a picture of mine:
Armpit Detox FAQ
Here are a few frequently asked questions when it comes to how to detox your armpits, and various armpit detox recipes.
How long does armpit detox last? I do mine weekly, but I'm sure you could go longer. Everyone is going to be different according to their own body and how many toxins they have built up. Just go off observance of body odor patterns.
Can you detox armpits with lemon or do an essential oil armpit detox? Yes! Essential oils are great to add to your armpit detox as many of them are also great for detoxing. frankincense, lemon or tea tree are ones that I like to use.
What about Lemon and Activated Charcoal? Yes, I have heard other ladies having success with this mixture as well, I just haven't personally tried it. I'm a big fan of bentonite clay, as well as apple cider vinegar for detoxing, so I just stick with what works!
What are the Best Natural Deodorants? Schmidt's, Native and Primal Pit are popular brands, or you can make your own with coconut oil and essential oil and put it in a roller bottle.
In case you missed the video tutorial of this Armpit detox, here it is again: