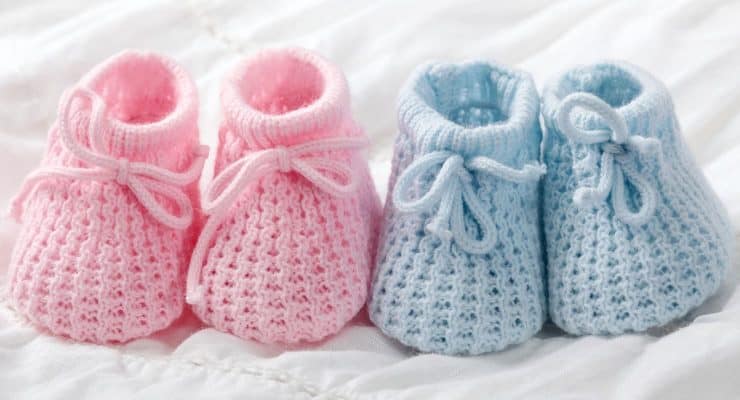 Let's Get Ready for Baby!
Sign up for our monthly pregnancy email series, and you'll get regular updates on your baby's development, helpful timelines to get ready for their arrival, must-have baby needs and so much more! PLUS, you'll get instant access to the MomsWhoThink "Ultimate Guide to Baby Naming in 2022."
CLICK HERE
to get started!
The Chinese Pregnancy Calendar is based on legend, and has been used to predict whether an unborn child will be a boy or a girl.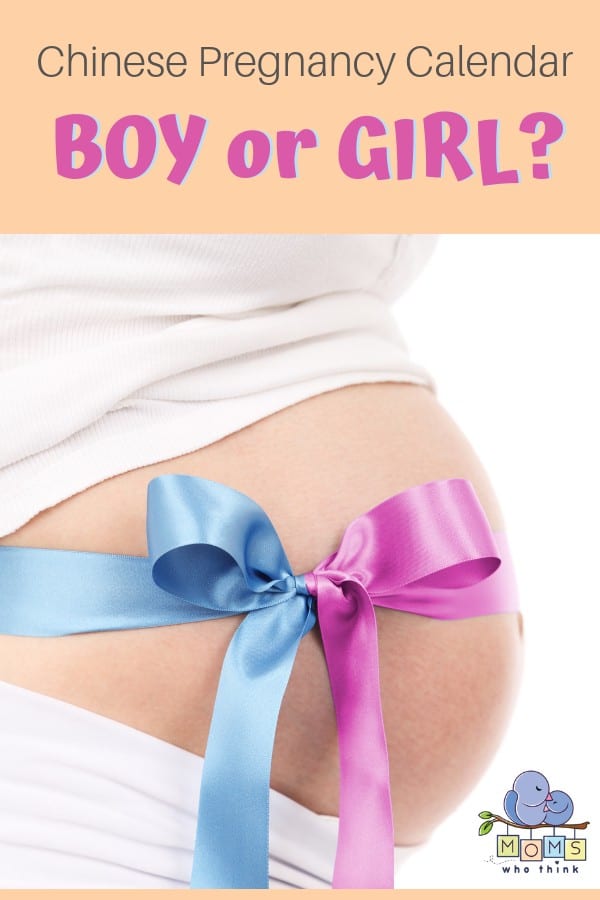 According to legend, the Chinese pregnancy calendar was buried in a royal tomb almost 900 years ago and was just recently discovered.
The Chinese Pregnancy Calendar is also known as: Chinese Birth Calendar, Chinese Birth Chart, or Chinese Gender Calender
Directions for the Chinese Birth Chart
Is this ancient chinese calendar accurate? You tell us!
To use the Chinese pregnancy calendar, you will go down the column until you get to the age of the mother at the time of conception (it could be different if the mother has had a birthday since conceiving).
Then go across that row until you get to the month the baby was conceived. If the square is blue, it's a boy! If the square is pink a girl is on the way!
| | | | | | | | | | | | | |
| --- | --- | --- | --- | --- | --- | --- | --- | --- | --- | --- | --- | --- |
|   | Jan | Feb | Mar | Apr | May | Jun | Jul | Aug | Sept | Oct | Nov | Dec |
| 18 | G | B | G | B | B | B | B | B | B | B | B | B |
| 19 | B | G | B | G | G | B | B | G | B | B | G | G |
| 20 | G | B | G | B | B | B | B | B | B | G | B | B |
| 21 | B | G | G | G | G | G | G | G | G | G | G | G |
| 22 | G | B | B | G | B | G | G | B | G | G | G | G |
| 23 | B | B | B | G | B | B | G | G | G | B | B | G |
| 24 | B | G | G | B | B | G | B | G | B | B | G | B |
| 25 | G | B | G | B | G | B | G | B | G | B | B | B |
| 26 | B | B | B | B | B | G | B | G | G | B | G | G |
| 27 | G | G | B | B | G | B | G | G | B | G | B | B |
| 28 | B | B | B | G | G | B | G | B | G | G | B | G |
| 29 | G | B | G | G | B | G | G | B | G | B | G | G |
| 30 | B | B | G | B | G | B | B | B | B | B | B | B |
| 31 | B | B | B | B | G | G | B | G | B | G | G | G |
| 32 | B | G | G | B | G | B | B | G | B | B | G | B |
| 33 | G | B | B | G | G | B | G | B | G | B | B | G |
| 34 | B | B | G | G | B | G | B | B | G | B | G | G |
| 35 | B | G | B | G | B | G | B | G | B | B | G | B |
| 36 | B | G | B | B | B | G | B | B | G | G | G | G |
| 37 | G | G | B | G | G | G | B | G | G | B | B | B |
| 38 | B | B | G | G | B | G | G | B | G | G | B | G |
| 39 | G | G | B | G | G | G | B | G | B | B | G | B |
| 40 | B | B | B | G | B | G | B | G | B | G | G | B |
| 41 | G | G | B | G | B | B | G | G | B | G | B | G |
| 42 | B | G | G | B | B | B | B | B | G | B | G | B |
| 43 | G | B | G | G | B | B | B | G | G | G | B | B |
| 44 | B | G | G | G | B | G | B | B | G | B | G | B |
| 45 | G | B | G | B | G | G | B | G | B | G | B | G |
Most Popular Pregnancy Links: