Crock Pot Apple Betty
Ingredients:
6 cups of thinly sliced apples
1 cup of granulated sugar
1 Tablespoon of all purpose flour
1 teaspoon of cinnamon
1 lemon for juice and zest
1/2 cup of melted butter
3 cups of soft bread crumbs
Directions:
1. In a large bowl combine apples, sugar, flour, cinnamon and lemon zest.
2. In another bowl, combine butter and bread crumbs.
3. In prepared slow cooker, layer one third of bread crumb mixture, then one half of apple mixture. Repeat layers of bread, crumbs and fruit, then finish with a final layer of bread crumbs on top.
4. Cover and cook on high for 4 hours until bubbly and brown.
Crock Pot Caramel Rice Pudding
Ingredients:
3 cups of cooked white rice
1/2 cup of dried cranberries, cherries, or dried apricots
1 teaspoon of pure vanilla
14oz of sweetened, condensed milk
12oz of evaporated milk
1 Tablespoon of brown sugar
1 teaspoon of cinnamon
Directions:
1. Spray the inside of 2 to 3.5 quart Crock Pot with cooking spray or butter.
2. Mix all ingredients except sugar and cinnamon in Crock Pot.
3. Cover and cook on Low for 3 – 4 hours or until liquid is absorbed. Stir pudding.
4. Sprinkle pudding with sugar and cinnamon. Serve warm.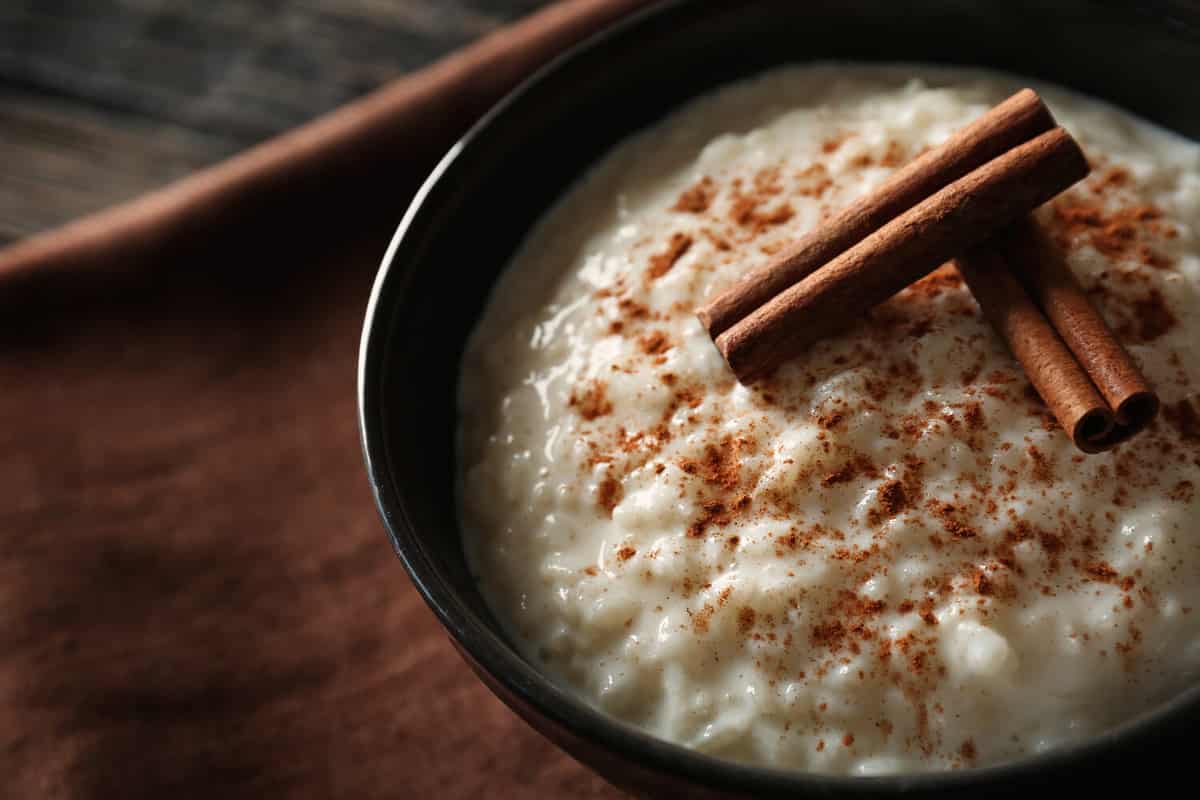 Crock Pot Cherry Crisp
Ingredients:
21oz of cherry pie filling
2/3 cup of brown sugar
1/2 cup of quick cooking oats
1/2 cup of flour
1 teaspoon of brown sugar
1/3 cup of butter, softened
Directions:
1. Lightly butter a 3 1/2-quart Crock Pot. Place cherry pie filling in the Crock Pot.
2. Combine dry ingredients and mix well; cut in butter with a pastry cutter or fork.
3. Sprinkle crumbs over the cherry pie filling.
4. Cook for 5 hours on low.
Crock Pot Streusel Pound Cake
Ingredients:
1 package of pound cake mix
1/4 cup of packed brown sugar
1 Tablespoon of flour
1/4 cup of finely chopped nuts
1 teaspoon of cinnamon
Directions:
1. Mix cake mix according to package
2. Pour batter into well greased and floured 2 pound coffee tin.
3. Combine sugar, flour, nuts and cinnamon and sprinkle over cake batter. Place can in Crockpot.
3. Cover pot and bake on high 3 – 4 hours. Serve with a scoop of ice cream if you'd like.
Crock Pot Chocolate Chip Peanut Butter Cake
Ingredients:
1/2 cup of butter
1/2 cup of sugar
1/2 cup of brown sugar
3 beaten eggs
1/2 cup of peanut butter
3/4 cup of light sour cream
1 teaspoon of vanilla extract
1 cup of all-purpose flour
1 teaspoon of baking powder
1 teaspoon of baking soda
1/2 teaspoon of salt
1 cup of chocolate chips
Directions:
1. Cream butter and sugars. Beat eggs in well. Mix in peanut butter, sour cream, and vanilla.
2. Combine flour, baking powder, soda and salt together and add to creamed mixture.
3. Stir in most of the chocolate chips, reserving a few for the top. Spoon mixture into a greased and floured 2 1/2 to 3-quart soufflé dish or mold (which will fit in your Crock Pot).
4. Place a small trivet (or fashion a little "ring" from aluminum foil) in the Crock Pot, place the dish on the trivet, then cover the dish with 4 layers of paper towels.
5. Cover loosely to allow steam to escape and cook on high for about 4 hours.
6. Test with a toothpick for doneness. Cool in pot until dish is cool enough to handle, then transfer to a wire rack to cool completely.