The second full week of easy dinner recipes with entrees and side dishes. Our easy dinner ideas this week include a tasty meatloaf recipe, an easy to make crock pot recipe, and other home cooked favorites.
Week Two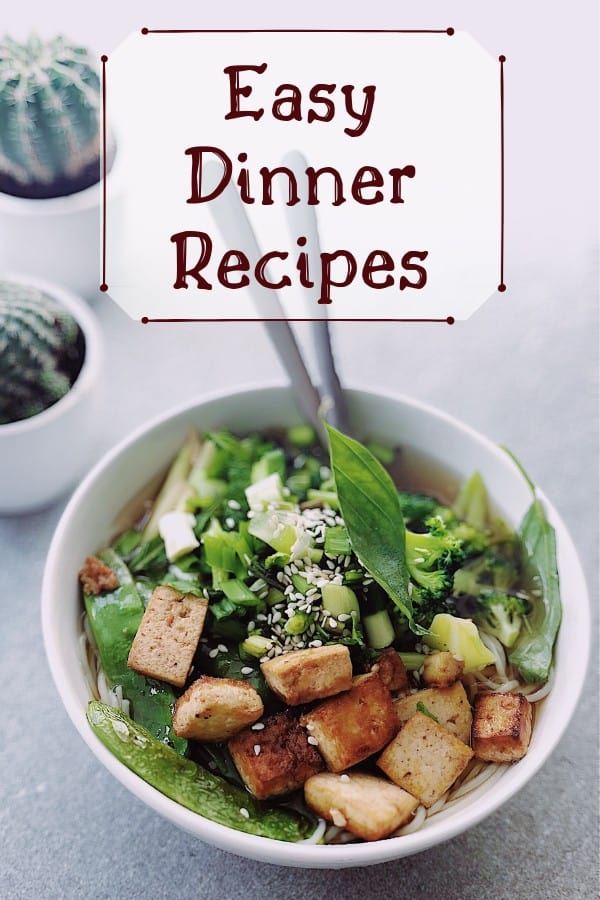 Day One Easy Dinner Recipe
BROWN SUGAR MEATLOAF
MASHED POTATOES
BUTTERED CORN
DINNER ROLLS
Everyday meatloaf gets a delectable makeover, giving it a sweet and tangy brown sugar glaze. Brown sugar and ketchup create an incredible coating from the bottom up for a moist and flavorful comfort filled dinner.
Brown Sugar Meatloaf Ingredients:
½ cup packed brown sugar
½ cup ketchup
1 ½ lbs. lean ground beef
¾ cup milk
2 eggs
1 ½ teaspoon salt
¼ teaspoon pepper
1 small onion, chopped
¼ teaspoon ground ginger
¾ cup finely crushed saltine cracker crumbs (about 10 crackers)
Directions:
1. Preheat oven to 350 degrees F. Lightly grease a 5 x 9 loaf pan.
2. Press the brown sugar into the bottom of pan and spread with ketchup.
3. In a mixing bowl thoroughly mix all remaining ingredients and shape into a loaf.
4. Place loaf on top of ketchup.
5. Bake in a preheated oven for one hour or until juices run clear.
6. Serve with mashed potatoes, buttered corn and brown-n-serve dinner rolls.
*Brown Sugar Meatloaf with Mashed Potatoes, Buttered Corn and Rolls
Day Two Easy Dinner Idea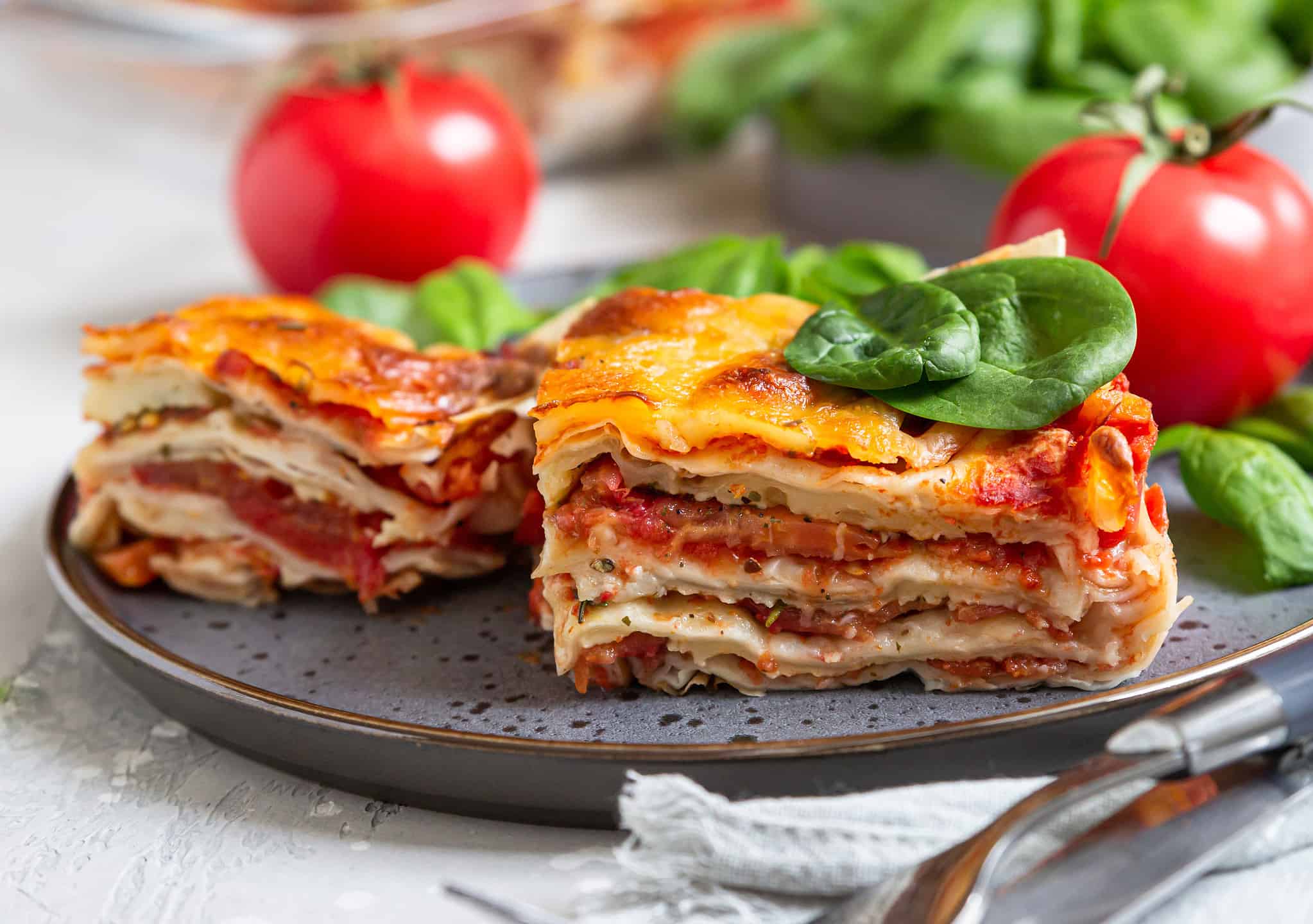 THREE CHEESE LASAGNA
ITALIAN BREAD
This easy yet flavorful lasagna uses three cheeses melted perfectly between layers of lasagna noodles and pasta sauce. This is wonderful for a meatless dinner any night of the week. Serve with a warm, crusty loaf of Italian bread for a belly filling easy dinner.
Three Cheese Lasagna Ingredients:
1 container (32 oz.) ricotta cheese
3 cups shredded mozzarella cheese, divided
1/2 cup grated Parmesan cheese, divided
1/4 cup chopped fresh parsley
1 egg, beaten
1 jar (24 oz.) Tomato and Basil Pasta Sauce
12 lasagna noodles, cooked
Directions:
1. Heat oven to 350°F.
2. Mix ricotta, 2 cups mozzarella, 1/4 cup Parmesan, parsley and egg until blended.
3. Spread 3/4 cup pasta sauce onto bottom of 13×9-inch baking dish; top with 3 lasagna noodles and 1/3 of the ricotta mixture.
4. Repeat layers of sauce, noodles and ricotta mixture twice; cover with remaining noodles and sauce.
5. Sprinkle with remaining mozzarella and Parmesan.
6. Bake 45 min. or until heated through. Let stand 15 minutes before slicing and serving.
*Three Cheese Lasagna with Italian Bread
Day Three Dinner Recipe
EASY MEXICAN CHICKEN
WHITE RICE
TORTILLA CHIPS
Three ingredients combine to smother chicken in a savory Mexican-inspired chicken recipe. Topped with salsa and cheese, plain chicken breasts get kicked up quite a few notches. Serve with rice and tortilla chips for a hearty meal. 
Mexican Chicken Ingredients:
4 boneless skinless chicken breasts
1 jar salsa
1 (16 ounce) package Monterey jack cheese
Directions:
1. In a 9×13 pan, cover the chicken breasts with the salsa.
2. Cover with foil, bake at 350 degrees F for 25 minutes. Uncover and bake for 25 minutes longer.
3. Cover each chicken breast with Monterey jack cheese.
4. Bake for 5-10 minutes longer or until cheese is melted.
5. Serve with white rice and tortilla chips.
*Mexican Chicken with White Rice and Tortilla Chips
Day Four Easy Dinner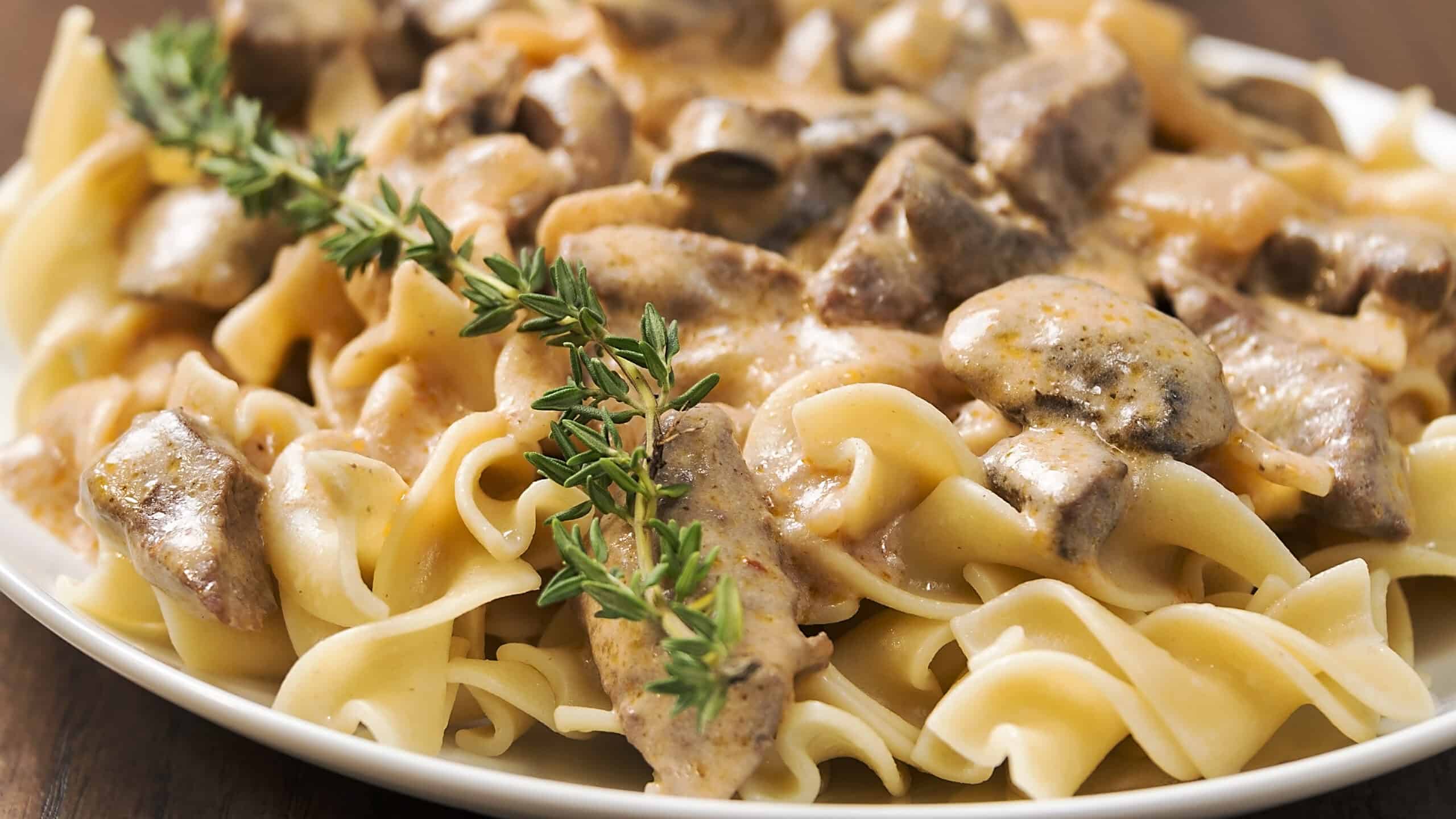 CROCK POT BURGUNDY BEEF
EGG NOODLES
Crock Pot Burgundy Beef is an easy crock pot favorite that's also budget friendly. Slow cooking makes the beef fantastic, tender and delicious, smothered in a savory sauce. Serve over egg noodles as a complete meal that's ready in no time.
Burgundy Beef Ingredients:
2 ¼-2 ½ lbs. pot roast
1 can condensed beefy mushroom soup
1 can condensed creamy mushroom soup
1 cup sliced mushrooms or chopped onions (optional)
¼ cup burgundy wine (or cranberry juice)
Directions:
1. Trim fat and cut meat into 1-inch pieces. Place in crock-pot.
2. Stir in soups, mushrooms or onions if desired and wine.
3. Cover and cook on high 4-4 ½ hours or low for 8-9 hours.
4. Serve over cooked egg noodles.
*Crock Pot Burgundy Beef with Egg Noodles
Day Five Dinner Idea
APPLE BUTTER PORK LOIN
DOWN HOME BAKED BEANS
Sweet, spiced apple butter makes a glaze to go over roasted pork loin, elegant enough for a special meal but easy enough for a weeknight dinner. Serve with baked beans or sweet potatoes sprinkled with cinnamon for fall flavor any time of the year.
Apple Butter Pork Loin Ingredients:
2 (1 ½ pound) pork tenderloins
seasoning salt to taste
2 cups apple juice
½ cup apple butter
¼ cup brown sugar
2 Tablespoons water
¼ teaspoon ground cinnamon
¼ teaspoon ground cloves
Directions:
1. Preheat the oven to 350 degrees F.
2. Season the pork tenderloins with seasoning salt, and place them in a 9×13 inch baking dish or small roasting pan.
3. Pour apple juice over the pork, and cover the dish with a lid or aluminum foil.
4. Bake for 1 hour in the preheated oven.
5. While the pork is roasting, mix together the apple butter, brown sugar, water, cinnamon and cloves.
6. After the hour, remove pork loins from the oven, and spread the apple butter mixture over them.
7. Cover, and return to the oven for 2 hours or until fork tender.
Down Home Baked Beans Ingredients:
1 pound bacon
2 (28 ounce) cans baked beans
1 (12 ounce) bottle chili sauce
1 large sweet onion, chopped
2 cups packed brown sugar
Directions:
1. Preheat oven to 350 degrees F.
2. Place bacon in a large, deep skillet. Cook over medium high heat until evenly brown.
3. Drain, crumble and set aside.
4. In a large bowl combine beans, chili sauce, onion, brown sugar and bacon.
5. Pour into a 9×13 inch casserole dish.
6. Bake in preheated oven for 45 minutes to 1 hour.
*Apple Butter Pork Loin with Down Home Baked Beans
Day Six Easy Dinner Recipe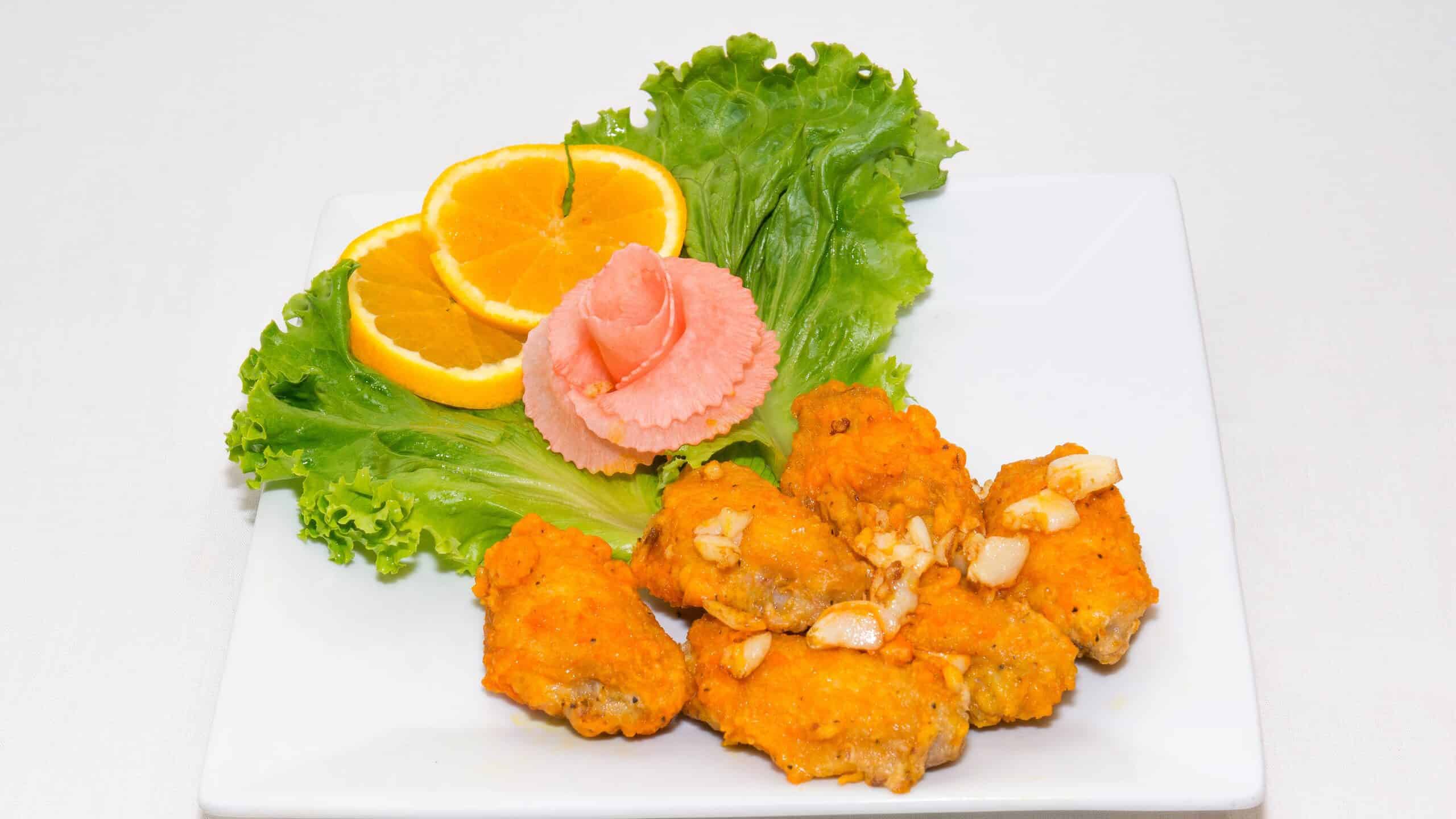 BUTTER CHICKEN
MOM'S GREAT GREEN BEANS
TOASTED GARLIC BREAD
This is an old family favorite, the classic Butter Chicken made with buttery Ritz crackers. Super simple to make with everyday pantry items, it creates tender, moist delicious chicken everyone will love!
Famous Butter Chicken Ingredients:
2 eggs, beaten
1 cup crushed buttery round cracker crumbs
½ teaspoon garlic salt
ground black pepper to taste
4 skinless, boneless chicken breast halves
½ cup butter, cut into pieces
Directions:
1. Preheat oven to 375 degrees F. Place eggs and cracker crumbs in two separate shallow bowls.
2. Mix cracker crumbs with garlic salt and pepper.
3. Dip chicken in the eggs, and then dredge in the crumb mixture to coat.
4. Arrange coated chicken in a 9×13 inch baking dish.
5. Place pieces of butter around the chicken.
6. Bake in the preheated oven for 40 minutes, or until chicken is no longer pink and juices run clear.
Mom's Great Green Beans:
2 (15 ounce) cans green beans
1 cube beef bouillon cube
1 Tablespoon Worcestershire sauce
1 teaspoon soy sauce
1 Tablespoon butter
1 pinch garlic pepper seasoning
Directions:
1. Drain the green beans, reserving 1/2 of the liquid.
2. Dissolve the bouillon cube in the reserved liquid.
3. Place green beans and liquid in a saucepan. Add Worcestershire sauce, soy sauce, butter, and garlic pepper seasoning to taste.
4. Simmer gently for 15 minutes.
5. Remove to serving bowl leaving beans sitting in their liquid. Use a slotted spoon to serve.
*Butter Chicken with Mom's Green Beans and Toasted Garlic Bread
Day Seven Easy Dinner
BAKED ZITI
TOSSED SALAD
TOASTED ONION ROLLS
Ths baked ziti recipe uses three kinds of Italian cheeses make a quick and easy budget-friendly dinner that's perfect for a weeknight meal. This is a great recipe for feeding a crowd at a potluck or family get together. You can leave out the ground beef and still have a hearty dinner that will have everyone satisfied at the end of the meal.
Baked Ziti Ingredients:
1 pound box ziti pasta, uncooked
1 onion, chopped
1 pound lean ground beef
2 (26 ounce) jars spaghetti sauce
1 cup ricotta cheese
1 cup Kraft Grated Three Cheese Blend (you can substitute Parmesan cheese)
1 ½ cups mozzarella cheese, shredded
Directions:
1. Bring a large pot of lightly salted water to a boil. Add ziti pasta, and cook until al dente, about 8 minutes; drain.
2. In a large skillet, brown onion and ground beef over medium heat.
3. Add spaghetti sauce, and simmer 15 minutes.
4. Preheat the oven to 350 degrees F. Butter a 9×13 inch baking dish.
5. Layer as follows: 1/2 of the ziti, ricotta cheese, 1/2 sauce mixture, remaining ziti, mozzarella cheese and remaining sauce mixture.
6. Top with grated Three Cheese Blend.
7. Bake in the preheated oven for 25 to 30 minutes or until cheeses are melted.
8. Serve with a tossed salad and toasted buttered onion rolls.
*Baked Ziti with Tossed Salad and Onion Rolls
Easy Dessert Ideas
If you're looking for some dessert ideas for this week, you're in the right place! We've got some great ideas for you right here.
Peanut butter cookies. You'll be hard-pressed to find a simpler dessert to make from scratch. Simply whip the ingredients together, press a fork in the formed cookies to form the signature indents, and bake! This is a delicious, very easy recipe.
Poke cake. Poke cakes are so delicious, and a lot of fun to make! Use a boxed cake mix to make it easier on you. You can use any flavor of boxed cake that you like, but devil's food cake is a common choice. Once the cake has been baked, poke holes in it with a wooden skewer or similar. Then, pour your sauce of choice down the holes! Finally, cover with cool whip.
Brownies. We can't forget about this classic. You can make them from scratch, or buy the boxed mix. Whichever way you go, consider spicing them up with some added ingredients, such as nuts or chocolate chips. Or, serve them warm with some ice cream!
Rice crispy treats. Not the packaged variety- although if you want a really easy dessert they're an option! Making your own rice crispy treats is very easy, and fun to do with kids. Drizzle them with chocolate when they're done, and serve! These also make a great addition to kids' lunches.
Mini key lime pies. These are a lot simpler than they sound. Put the graham cracker crust down in the bottom of a small dish, and then spread the lime curd on top! Top with whipped cream, and you're good to go! This is a great idea for hot summer nights when you don't want to do too much baking.
For more dessert ideas, check out this gallery from Food Network.