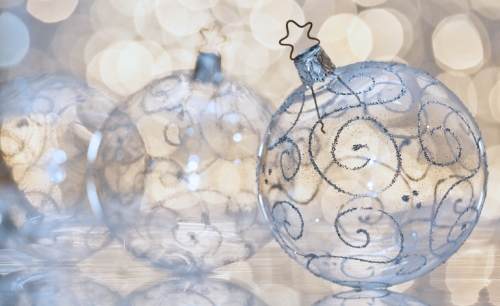 Homemade Christmas Gifts
Homemade Christmas gifts help you to take some of the busy bustle out of your holiday.
A homemade gift can be the best kind of gift. There are those that scoff, remembering the misshapen clay ash tray given to the non-smoker or the odd lumps of twine and duct tape whose purpose remains a mystery. The fact still remains that a lot of love goes into the creation of a homemade gift, and with a little planning these gifts don't have to find their whole value in the thought.
Forge onward and discover the simple homemade gifts you don't have to be Martha Stewart to create. We even make it simple by providing a unique and easy homemade gift idea for every person on your list! You can consider that our holiday gift to you.
 
Homemade Christmas Gift for Baby
Homemade Christmas Gifts for 3-5 Year Olds
Kids love stickers! Take a stroll through your local craft or office supply store and you should find several programs or papers created for the sole purpose of teaching you how to make your own stickers! This is great fun. You can use photos of your child, favorite cartoon or movie characters, scan some of your child's art work into the computer and use it! This gift is easy in all the most important areas: cost, creation and enjoyment.
Other homemade christmas gifts ideas for children: Sock puppets or puzzles (Remember that stroll through the craft store? Some where near the sticker creation stuff you will find the puzzle creation stuff.)
Homemade Christmas Gifts for Tweens
Moving on to tweens we meet our first difficulty in the homemade gift department. Tweens and teen are notoriously difficult to please. But it can be done.
One simple way is the creation of a coupon book just for them. Include coupons for items like a get out of chores for one day card, or chauffeur service on a weekend of their choice, or an all the goodies included movie night party at home. This is sure to please. Just sit for a minute or two and think about what they might like and then make the coupon to go with it.
Homemade Christmas Gifts for Teens
Teenagers love to sleep, why not capitalize on this tendency and make them a quilt or afghan for Christmas? It is not as difficult as it may seem. A simple chain stitch for crocheting can be learned by even the most challenged among us.
A simple tied quilt, though, might be even easier. Simply choose two sheets of the same size, they don't have to match. Just choose colors, patterns and textures your teen will like. Batting can be found at any craft or fabric store.
Attach all three layers together with yarn by tying the quilt in a random pattern that matches the design on the fabric or placing the ties in a geometric evenly spaced pattern. To finch the edges use thick ribbon and either sew or hand stitch it all the way around the outside.
Other gift ideas: Homemade beauty aids like mud masks, or make a mixed CD of all their favorite tunes.

Clay Wall Ornaments or Letters
Homemade Christmas Gifts for Mom
What better gift is there for Mom than a weekend or evening off? This gift is easy all that needs to be done is set a date, call a few of Mom's friends to go with her and make the necessary care arrangements at home, this usually is mostly child care. She will love it!
Other gift ideas for Mom: Frozen meals, make them yourself then freeze them. Mom can then serve a homemade meal that she doesn't have to cook herself.
Cookies in a jar are a great gift because everything is measured and ready to go. Give mom a treat that's easy to make.

Oatmeal Raisin Spice Cookies Jar Gift

Chocolate Peppermint Fudge Mix Mug
Homemade Christmas Gifts for Dad
Make dad his very own custom tie or T-shirt with his kids faces on them. Use an iron on transfer paper to create custom clothing. This is loads of fun.
Gather the kids and the digital camera. Take photos, or choose from snapshots you have taken throughout the year and simply print them on the transfer paper. Once the paper is printed use your iron to attach the image to the clothing article of your choice.
Dads are also suckers for cookies and milk.
Homemade Christmas Gift Ideas for Anyone
A few ideas that are good for grandparents or perhaps anyone on your list are:
Bead and Pipe Cleaner Ornaments