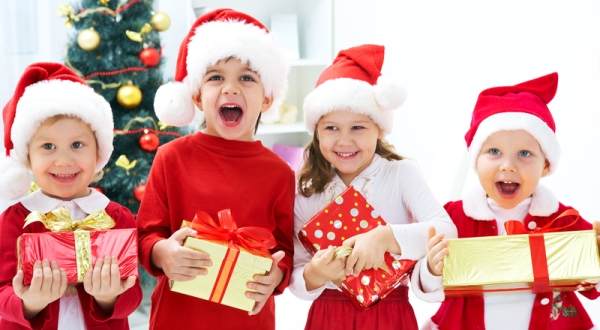 Let's Get Ready for Baby!
Sign up for our monthly pregnancy email series, and you'll get regular updates on your baby's development, helpful timelines to get ready for their arrival, must-have baby needs and so much more! PLUS, you'll get instant access to the MomsWhoThink "Ultimate Guide to Baby Naming in 2022."
CLICK HERE
to get started!
Our Christmas party ideas will help you plan the perfect Christmas party. Goodwill thick on the air, memory lane beckons, there is no better time to host a party.
Why not start a new tradition just for your children? Hosting a party for kids in some ways is easier than hosting a party for their grown counter parts. Follow the idea outlined below and your kids will have a yuletide celebration of their own to look forward to.
Successful Christmas Parties for Kids
There really is no magic formula that will guarantee success, but there are a few guidelines to follow that will make preparation a breeze and greatly increase not only your child's enjoyment but yours as well.
1. Consider the guest list carefully. Knowing who will be coming not only allows you to customize games to their liking, but will forewarn of potential problems. For example: if Emma is deathly allergic to nuts, you'd better have something other than nuts, or treats with trace nuts in them.
Other problems that can be sidestepped by knowing the guest list is the possibility of personality clashes. Don't feel bad to exclude those who are known to have caustic attitudes that will infect the entire party.
2. Choose age appropriate themes and activities. Teenagers like to think of themselves as sophisticated individuals and don't appreciate pandering childish themes. Solve this problem by seeking their input. This lessens your work load and insures success because the whole event is teen approved from the start. Tweens and younger children need the same consideration, but will need more guidance.
Tweens might like the idea of a co-ed sleep over, but do you? Avoid this pitfall by giving them a list of suggestions they can pick from or rearrange. Free reign is great, but not necessarily a good idea for successful parties. Children are easier because they are generally easy to please. One word of caution here: kids just want to play. For maximum fun, and minimum frustration for all concerned be sure to plan some unstructured time when the kids can just run and play. One or two games are plenty!!
3. The last thing you need around the holidays is more stress so the final word for party success here is keep is simple! When all is said and done the kids won't remember much about the décor, so why spend hours on it? If your teens want a certain look, let them do create it. Food can be as easy as soda, chips, pizza and a few cookies. It is not cheating to buy this from a store; the kids won't care.
All you really need to do is provide a place to gather with a few things to keep guests from starving or getting bored. You can do that, but don't over complicate it with unnecessary extravagance.
There, simple. Now onto the more exciting parts of party planning: games and themes!
Younger Children's Christmas Party Ideas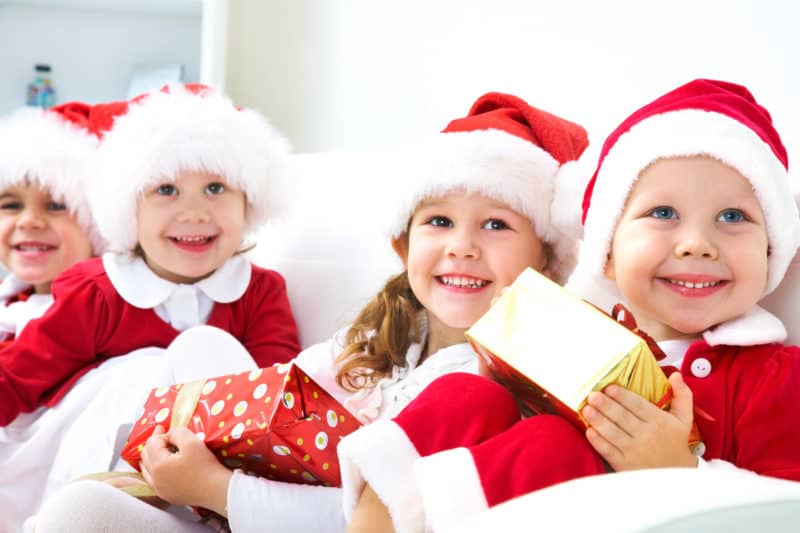 Gather the kids and have them decorate cookies, or cup cakes. This is a fun activity that can last a few minutes to an hour depending on how many cookies you have prepared for decoration and the variety of items to be placed on top. Let them run wild with their imaginations. Don't be afraid to let them use frosting bags. They manage quite well with a little help.
When the cookies are completed let them wash and settle into a movie, or writing a letter to Santa. Then what better way to get the kid's excitement to sky rocket than a surprise visit from Father Christmas himself. Getting a costume is not half as difficult as you might imagine. (Finding someone to wear it might be a bit trickier, but still manageable.)
Other Christmas party games & ideas for the younger set: A Christmas sing along. Kids this young are natural hams and won't think singing lame yet. Especially if they get to use or make instruments like: jingle bells they strung on a piece of yarn to make a bracelet, beans in a cardboard tube, or a simple drum made from an empty can or small box with parchment paper stretched across the opening. Ice cream sculptures of favorite Christmas characters might be messy, but is also delicious and fun.
Christmas Party Ideas for a Tween's party
For tweens you will want plenty of big action. Take them to the mall and make a game from Christmas shopping. Break them into teams and give them a list of activities to accomplish and along with 5 bucks for the purchase of a gift. You can specify any number of crazy requirements for the gift. For example they must purchase a gift with the colors pink and orange and the letter g that is not made of plastic.
Points are awarded on a scale for how closely the gift specifications are met. Give each team a camera so they photograph themselves each time they accomplish one of the activities on their list, like: pose with Santa's elf, have the whole team share an orange Julius, or mimic a window display.
Other ideas for Tween parties: night at the movies, ice skating, and Christmas around the world.
Teen's Christmas Party
Send the whole group caroling. Caroling? Yes, remember this was picked and approved by them. If they want to carol, great! All you need to do is have hot cocoa standing by!
A sleigh ride is also very fun, but geared to a smaller party unless live in a Christmas movie from 1950. Most large cities have horse drawn sleighs littering the streets at Christmas. If you cant find an actual sleigh, fake it take a ride in a convertible with the top down. Other fun ideas: down hill or cross country skiing or a classic movie night. Most teens go through a classics phase, although their idea of classic might differ from yours.
Our Christmas party ideas can be changed depending on themes, location, and budget. No matter what you decide to do, remember that a Christmas party is a time to enjoy yourself. Have fun!