Thanksgiving is around the corner. And there's nothing better than a meal with friends and family. Mashed potatoes and gravy, green beans, and cranberry sauce don't compare to the tastiness of a turkey. Learning how to cook a turkey perfectly is, however, the most challenging part.
There are various ways to cook a turkey. But the two most popular ways to cook a turkey are by oven or grill. Either one of these ways creates a unique taste with different flavors. But there's also the process of creating a brine and cooking the turkey for a specific time at a certain temperature until it reaches an internal temperature of 160 degrees.
This guide explores the different ways to cook turkey. We look at the basics you must follow when grilling or oven-baking a turkey and the common mistakes to avoid. Ultimately, you'll have more confidence to cook your turkey to perfection.
How to Find the Right Turkey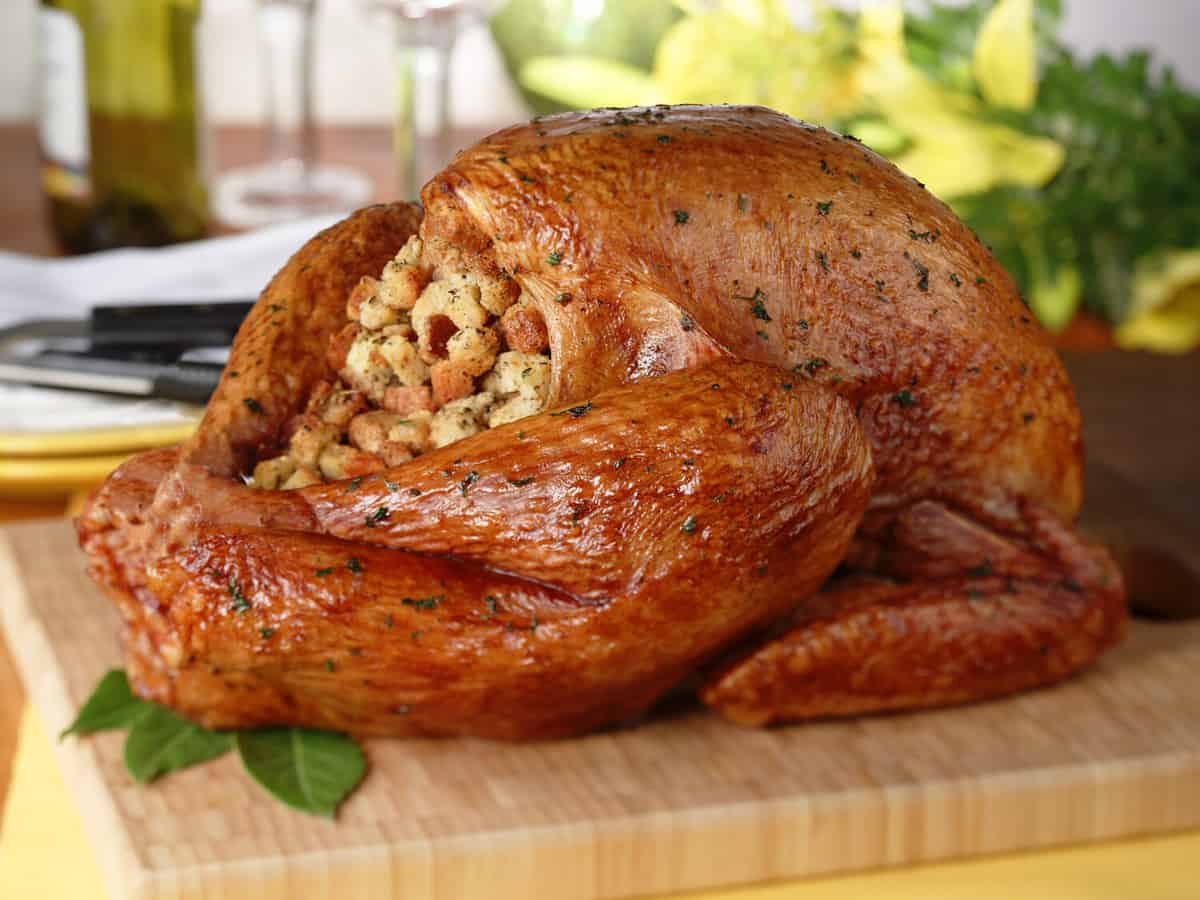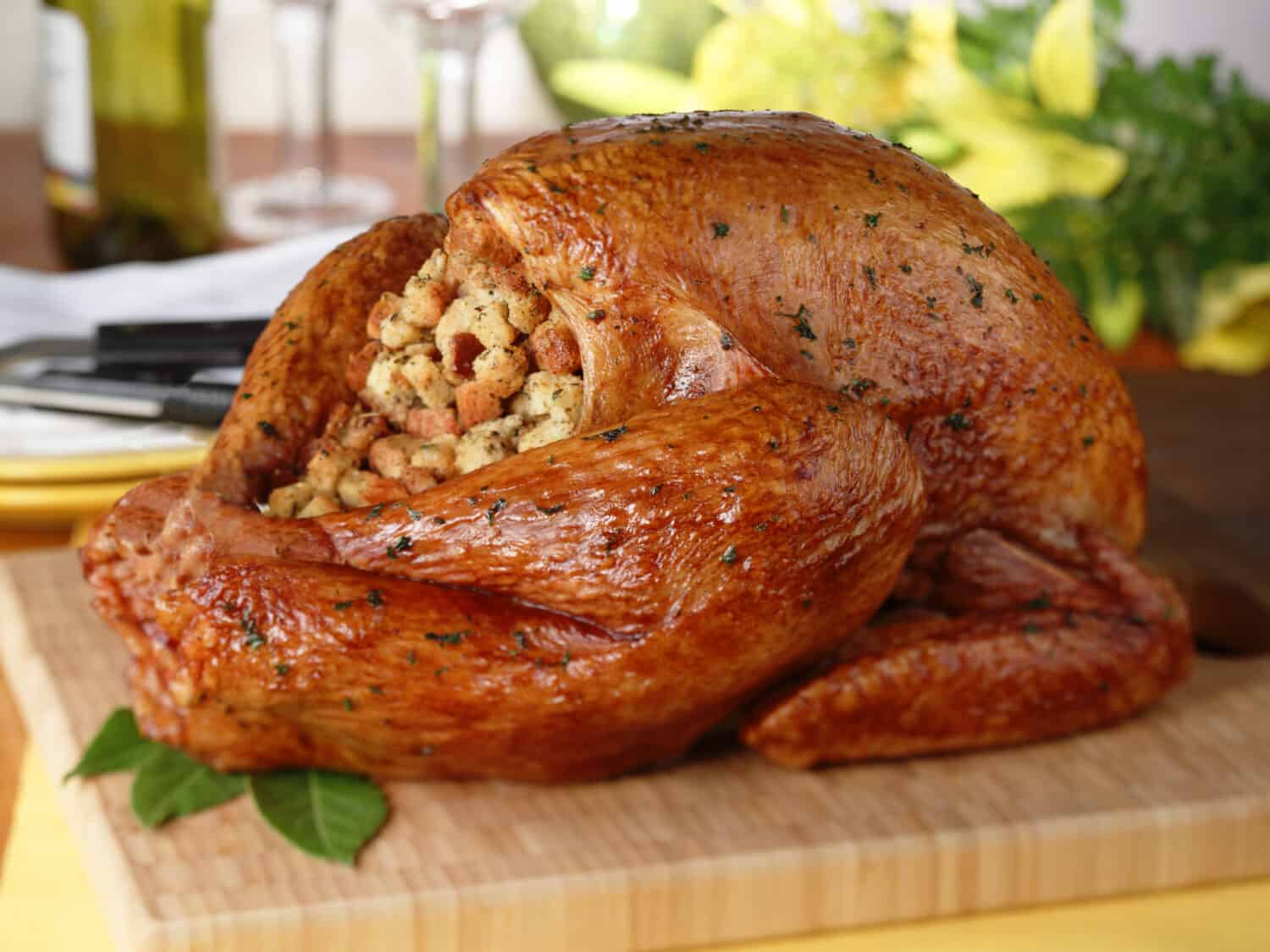 Before cooking any turkey, you must pick the right one. You must look for certain things that are sure signs you have an excellent turkey.
For example, you want to look for the right size, breed, and labeling. The size matters because you want to know how much turkey you'll eat and make for everyone. A common rule is that one pound of turkey feeds one person. Getting an 8-pound turkey would feed eight people.
Another factor to consider is the breed. There are usually broad-breasted whites and heritage turkeys. However, heritage turkeys are generally bought at a local butcher shop or farm. Heritage turkeys tend to have more flavor because they have more fat. They also have darker and more flavorful meat.
The final consideration when choosing a turkey is the labeling. Self-basting turkeys don't need to be brined, making cooking easier. If you get "natural," then you'll have to brine it yourself.
Cooking a Turkey In the Oven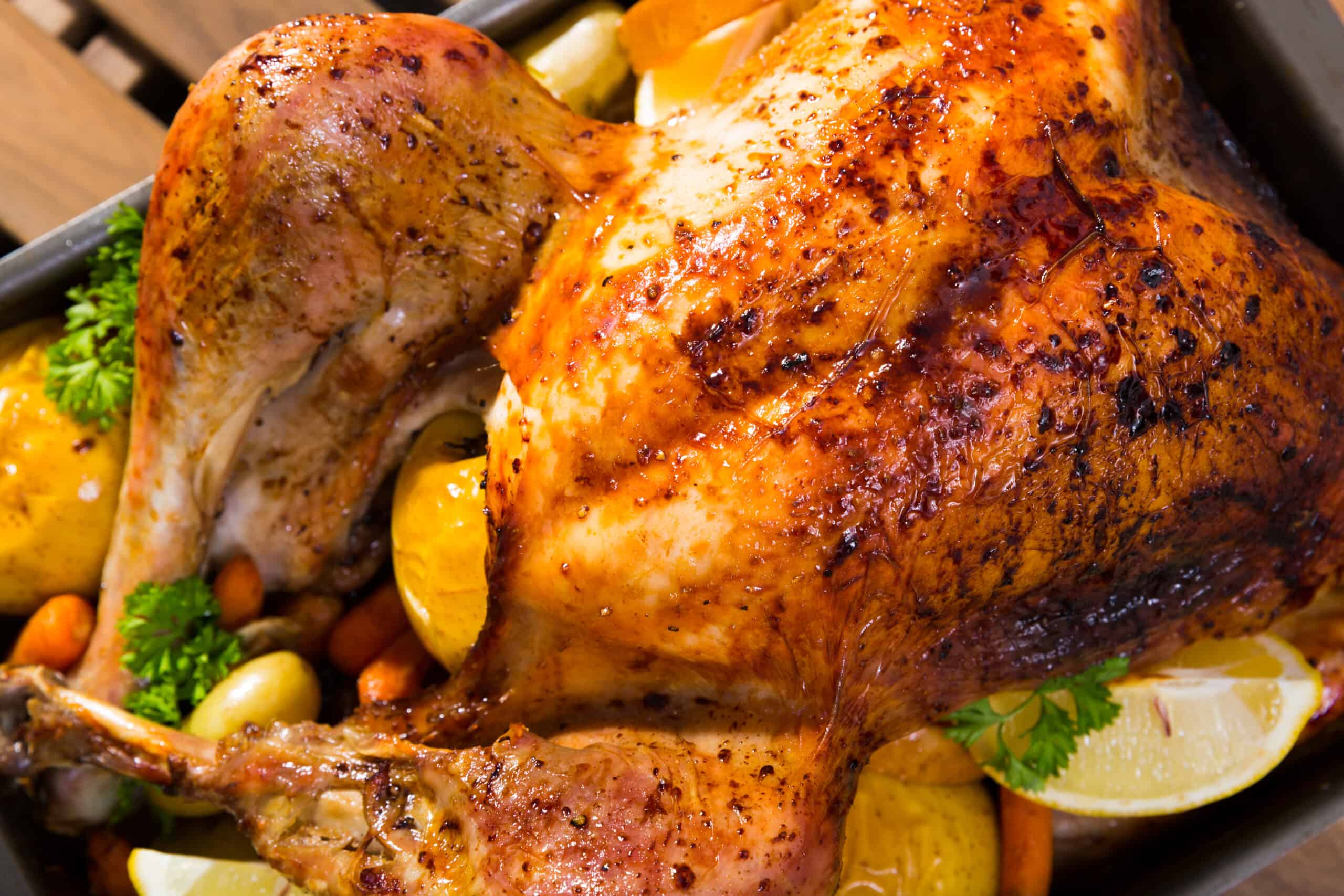 There are two popular ways to cook a turkey: oven and grilled. Either way has benefits. Adding lemons, potatoes, and other vegetables can give your turkey more flavor, even though it's a more complex way of cooking the turkey.
For instance, you can spatchcock the turkey, which requires removing the backbone from it so it cooks more evenly. You can also use aluminum foil so it doesn't overcook.
Regarding oven baking, here's the best way to prepare a turkey in the oven.
Preheat oven to 325 degrees.
Remove giblets from the turkey.
Season the turkey.
Bake the turkey for 13-15 minutes per pound.
Remove the turkey after it reaches an internal temperature of 160 degrees.
The Grilling Method
When grilling, here's the best way to make the turkey.
Preheat oven to 450 degrees.
Remove giblets from the turkey.
Season the turkey.
Grill the turkey for 2-3 hours.
Remove the turkey after it reaches an internal temperature of 160 degrees.
The flavor of your turkey will depend on what kind of seasoning and basting you use on your turkey. You can also add stuffing to the inside of the turkey.
A vital part of cooking turkey in the oven or on the grill is letting it rest for 30 to 60 minutes. It allows the turkey to reabsorb juices. If you cut the turkey right away, you lose that flavor.
How to Avoid Common Mistakes
One of the most common mistakes is not checking your turkey's internal temperature while cooking it. You want something to ensure your turkey is not overcooking and reaches the desired temperature of 160 degrees.
Another mistake that is often made is not washing the brine off your turkey. It could leave your turkey oversalted and unbearable to eat if you don't wash it off. You want to make sure you wash the brine off, especially if you're doing it yourself.
The final mistake that people make is cooking a partially frozen turkey. When you do this, it causes your it to cook unevenly. It also can take hours longer for it to cook.
Now You Have the Confidence to Cook Turkey
Learning to cook a turkey with confidence makes a difference. The recipes and guides in this article can give you the confidence to cook a turkey in the oven or on the grill. The key is to follow the steps without trying to overcomplicate it. You want to ensure you follow each step all the way through.
Avoid the common mistakes that people make when cooking turkey in the oven or on the grill. The key is finding the right one, choosing your cooking method, preparing the turkey, and letting it rest. When you do all that, you'll have a perfectly cooked turkey.
Print
Old Fashioned Turkey and Stuffing with Pan Gravy
---
Author:

Total Time:

4 hours 40 minutes
Stuffing and Turkey:
6

crusty rolls, about

1

pound, broken into small pieces

1

pound ground pork
Turkey giblets, diced

3

apples, cored and chopped, about

5 cups

2

ribs celery chopped, about

2 cups

1

medium onion, chopped

2

eggs, lightly beaten

2 teaspoons

salt

1 teaspoon

dried sage

1/2 teaspoon

pepper

12

–

14

pound turkey, thawed if frozen, neck and giblets removed

1/2 cup

butter, melted
Gravy:
3 tablespoons

all-purpose flour

1/2 cup

milk
Chicken broth, as needed

1/2 teaspoon

dried oregano

1/4 teaspoon

salt

1/4 teaspoon

pepper

1/2 cup

dry sherry
---
Instructions
Preheat oven to 350°F (175°C).
Place turkey in a roasting pan and rub with olive oil. Combine the cinnamon, cloves, allspice, and peppercorns; rub over turkey.
Place turkey in the oven and roast for about 1 hour until juices run clear.
Prepare a sauce by combining the cranberries and 2 cups water in a saucepan and bringing to a boil. Lower the heat and cook until cranberries begin to pop; add the orange juice.
Combine the cornstarch or arrowroot with 2 tablespoons of water and add to the sauce. Cook until thick and serve over sliced turkey.
Notes
Preheat oven to 350°F. For stuffing, soak roll pieces in water, squeeze almost dry, and set aside. In a large skillet over high heat, cook pork with giblets, breaking up meat with a spoon, until browned, about 8 minutes.
Remove meat with a slotted spoon; set aside. To drippings in skillet add apples, celery and onion; cook until just softened, about 10 minutes.
In large bowl combine bread, meat mixture, vegetable mixture, eggs, salt, sage and pepper.
Fill turkey body and neck cavities with stuffing; truss, if desired. Place remaining stuffing in covered 6-cup casserole.
Place turkey on rack set in roasting pan.
Pour melted butter over turkey. Roast, basting every 30 minutes with pan juices, until thermometer inserted into thickest part of thigh registers 180°F 3 to 3½ hours.
Place casserole with stuffing in oven 30 minutes before turkey is done. Let turkey stand 15 minutes before carving.
Meanwhile, for gravy, skim fat from pan juices, reserving 3 tbs. fat. Over two burners on medium heat combine reserved fat with flour in roasting pan; cook, stirring constantly, 2 minutes.
Combine milk and pan juices with enough broth to equal 2 cups. Add to roasting pan with oregano, salt and pepper; bring to boil.
 Add sherry, cook until mixture thickens slightly, about 2 minutes. Serve with turkey.
Prep Time:

60 minutes

Cook Time:

220 minutes
The image featured at the top of this post is ©Steve Lalich/Shutterstock.com.