Beef ribs are a common barbeque dish. Both short ribs and back ribs are a variety of beef ribs, they are just taken from a different part of the cow. Short ribs are known to be a tougher type of beef because of the collagen and connective tissues they contain. Back ribs, also known as long ribs, have more tender meat and a higher meat-to-bone ratio compared to short ribs. No matter the kind of ribs you end up buying, when cooking ribs, it's important that you cook them right. Here are the three best ways to cook beef ribs perfectly.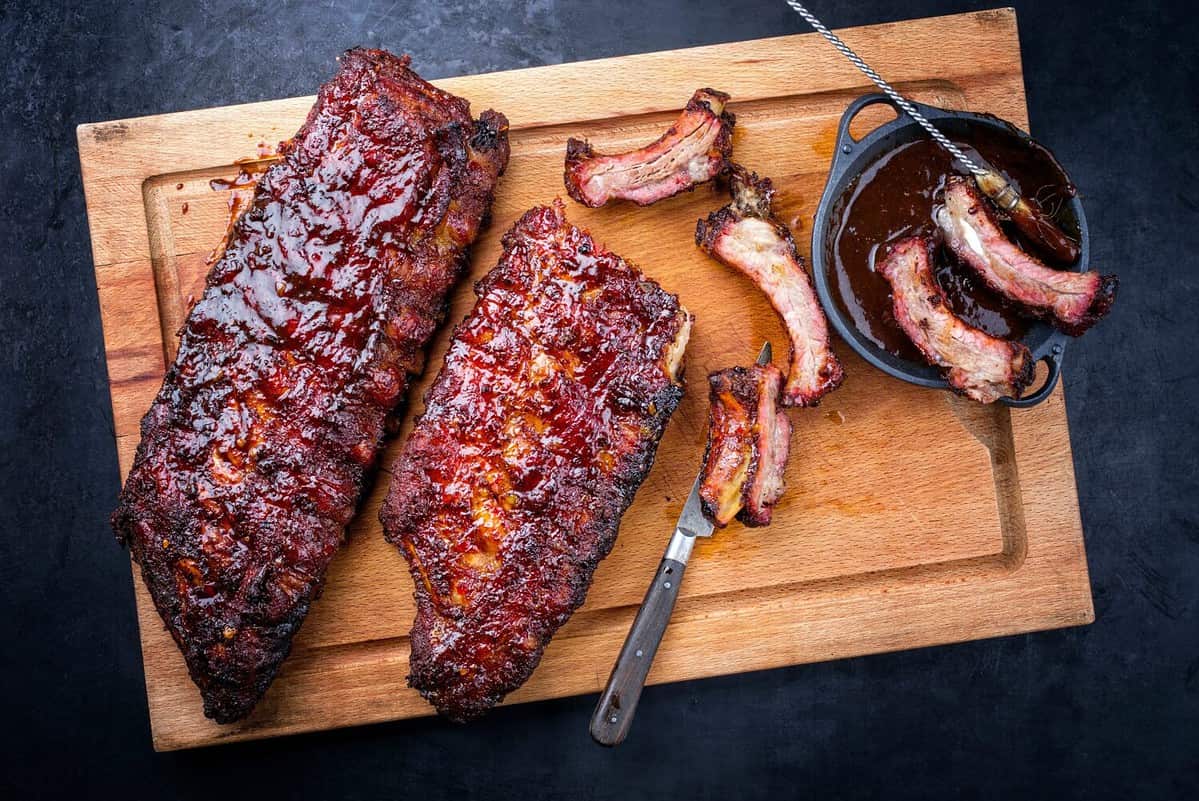 Oven Bake
To oven-bake ribs, preheat the oven to 275 degrees. While the oven is getting ready, season the ribs well with your favorite seasoning and place the ribs on a large baking dish. Make sure to line your dish with aluminum foil. At 275 degrees, bake the ribs for approximately three hours or until you notice that the meat is tender. Then, remove the ribs from the oven and cover them in your favorite barbeque sauce. Change the oven settings to broil, and broil the ribs for an additional five minutes to crisp the ends of the ribs and caramelize the sauce.
Grill
To grill beef ribs, cover the ribs with all your favorite dry seasonings. Once they are seasoned, generously brush on your favorite barbeque sauce and marinate the ribs for three hours in the fridge. If you don't have three hours, you can continue to the next step, but the longer you marinate, the better. Preheat the grill to 250 degrees and place the ribs on the grill (meatier side down). You will cook the ribs for two hours, turning them every 20 minutes. During the last flip, with 20 minutes left to cook, baste the ribs with more barbecue sauce.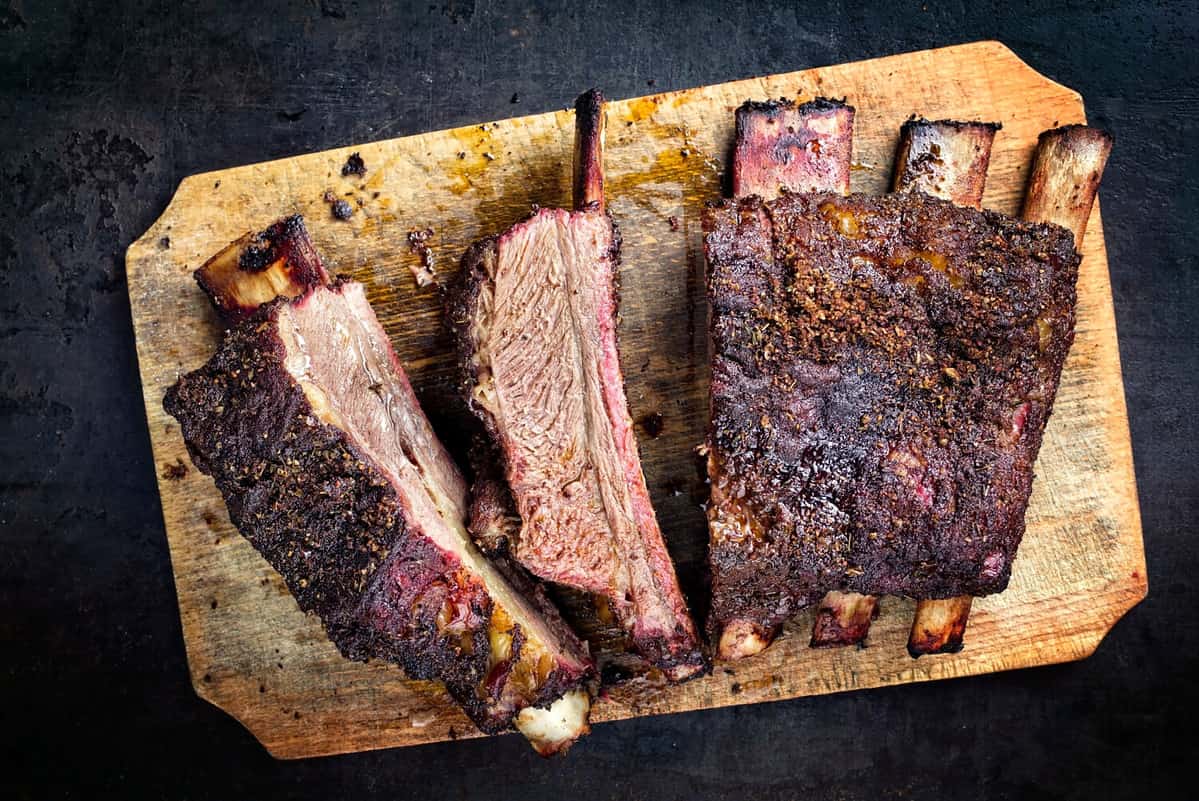 Smoke
It is required to have a specialized smoker to smoke your ribs. To prepare your ribs, season and sauce them with your favorite ingredients. Preheat your smoker to 250 degrees, and use a piece of hardwood to create the best smoke. Place the ribs on the smoker, close the lid, and smoke the ribs for three hours. Once those three hours are completed, you will begin to baste your ribs every 45 minutes and continue smoking until the ribs have reached 200 degrees. This can take anywhere between eight to ten hours. Once fully cooked, remove from the heat, cover in aluminum foil, and let the ribs rest for an hour before serving.
The image featured at the top of this post is ©Wirestock Creators/Shutterstock.com.