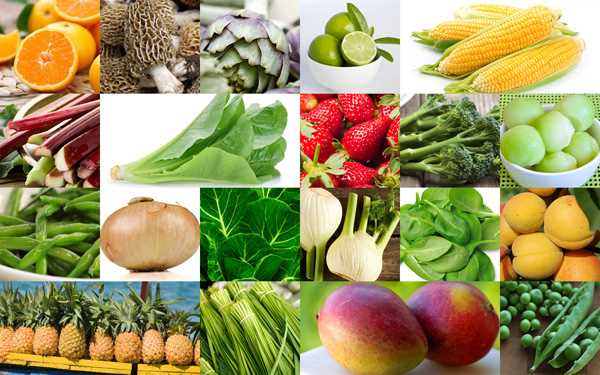 Negative Calorie Foods
Let's Get Ready for Baby!
Sign up for our monthly pregnancy email series, and you'll get regular updates on your baby's development, helpful timelines to get ready for their arrival, must-have baby needs and so much more! PLUS, you'll get instant access to the MomsWhoThink "Ultimate Guide to Baby Naming in 2022."
CLICK HERE
to get started!
When you are dieting, the journey is a lot easier if you consume foods that are considered to have a negative calorie count. Negative calorie foods use more calories to digest then the number of calories the food contains. Since the body has to work harder to get the calories from these foods, you are actually burning fat at the same time. This way you can eat negative calorie foods, burn fat and not starve while on a diet.
Your body works harder to get the nutrients out of these foods. There are plenty of foods to choose from that are considered negative calorie foods. Vegetables and fruits have a negative calorie effect. To get the maximum benefits from these foods try not to consume foods that have empty calories like junk food.
Negative Calorie Vegetables

Broccoli

Asparagus

Celery

Cauliflower

Cucumber

Lettuce

Onion

Spinach

Turnips

Carrots

Cabbage

Green Beans

Garlic

Radish

Zucchini

Negative Calorie Fruits

Grapefruits

Lemons

Pineapple

Apple

Mango

Strawberry

Cranberry

Peach

Watermelon

Raspberry

Blueberries

Cantaloupe

Honeydew

Orange

Tomatoes
Negative calorie foods are perfect for a dieter because they help relieve the feeling of hunger without added calories. They require more energy to digest then what they provide nutritionally. They will also help speed up your metabolism causing you to loose more weight. When eating these foods you want to eat them in their natural state. Cooking them with butter or oil will just increase their calorie count. Try not to dip them in sauces or dressings.
Certain diets will want you to eat four or more meals a day and also include snacks. This is where negative calorie foods come into play. When you need to choose a snack choose something from the negative calorie food list. Remember to stick to a healthy nutritional diet plan when dieting and use these negative calorie foods for when you need a snack. Just eating these negative foods alone could cause malnutrition.
Plan out your meals a day in advance and make snack bags. If you know you like to snack during the day at work or when you are out, make a little bag full of these negative calorie foods. They are good for a quick on the go energy booster that can help you make the right choice…grabbing a bag full of veggies or fruits instead of a bag of chips. Since you know your body is working harder to get the nutrients out of those foods and increasing your metabolism to burn calories. Just by adding these fruits and vegetables into your diet plan you will see the inches melt away.