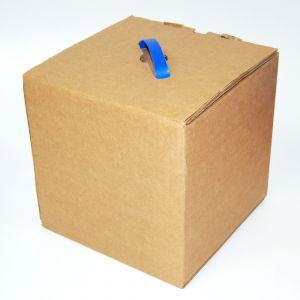 Preparing Your Child for the Move to College
College sometimes seems like it will never arrive in your child's life. It is such a momentous transition that it looms over your decisions for years. It lingers on the horizon determining how you save your money and where you send your child to school and then all of a sudden it arrives and your child is ready to leave home for good.
Though they will come back for laundry and support, you child will be forever changed by the experience and they will never come back to live under your roof in completely the same way again. You may think that you have spent your child's entire existence working towards getting them to the point of leaving for college, but it is still important to take some time and go over a few last life skills to prepare your child for college.
Academic Success
Your child's main goals at college should be academic in nature. Though college provides an opportunity to explore many other aspects of adult life, the reason that your child is there is to obtain a degree that will help them later in life. For this reason, make sure that your child is equipped with the tools of academic success before they leave the home. In college, your child will need to be responsible for their own academic success as no one will send home progress reports or offer to help your child catch up if they are struggling. Instead, your child will need to become their own advocate as they navigate the college system. Make sure they are equipped to do so.
During your child's high school years take the time to encourage good study skills and habits, organization, proper note taking, and good writing skills. These are some of the tools your child will need to employ to succeed in their college classes.
Personal Success
College is also a time when your child will begin to take over the responsibilities that define adult lives. For the next four or more years, your child will have a safety net in you and in the college infrastructure. Dorms, laundry facilities, and food will be provided for your student and a whole staff will maintain the buildings they live in. Still, your child will be forced to begin taking responsibility for the way that they live. Make sure that you have encouraged them to learn the skills they will need before they leave for college.
These include choosing a nutritious meal, balancing a budget, doing their own laundry, and even cleaning up after themselves. Some students won't even think about these things before they leave for school so it is up to you, as a parent, to satisfy yourself that your child will be able to handle them. You can do this by gradually increasing your child's responsibilities at home. This will allow them to practice necessary skills under your eye. Preparing your child properly to succeed in college will make letting them go that much easier, simply because you know that they will be able to manage on their own. In the end, you'll all be happier when the time comes to leave.
 
You might also find the following helpful: