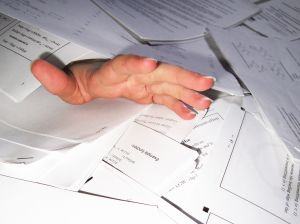 Stop Your Child From Struggling in School
The truth is, all children will struggle with their schoolwork at one point or another. Education is work, after all. However fascinating it may be at times, it is also something that must be done day in and day out whether or not your child is feeling inspired. Just as you are sometimes bored, frustrated, or tired of your responsibilities from time to time so too will your child become bored, frustrated, or tired of theirs.
If the problems with schoolwork are recurrent, however, and your child must work harder than you think necessary to master the skills of their grade level, then you might need to step in and address the issue.
Get Involved at School
The best thing that you can do to help your struggling child is to get involved with their studies. Information is power and in order to help solve a problem, you must first understand it. Make sure that you are aware of what is going on in the classroom. It will help you to diagnose the underlying problem. If you suspect your child is having trouble, don't wait for their teacher to contact you, reach out to them instead.
It's best to nip these kinds of problems in the bud. Contact your child's teacher by email first; it is less intrusive than a phone call or visit. Explain your concerns and request their input on how to cope with them. Teachers are trained for this, after all.
Get Involved at Home
Knowing what is going on in your child's classroom can help you to provide them with the support that they need at home. When your child is struggling in school it is up to you to be their sounding board. Help them with their studies, but make sure that you also help them with their emotional burdens.
Set a time and a space to work on schoolwork together.
Make sure that you choose a safe space without distractions.
When your child begins to struggle and feel frustrated take a step back and let them.
Do not allow yourself to do the work for them, instead, help them through the necessary thought process.
Look for signs that your child is reaching a point when they need a break and limit the amount of time spent on schoolwork.
Help your child learn the principles of organization, which will help them to exert more control over their studies.
With your help, your child will get through this period of scholastic challenge without too much difficulty. What is important is to catch these issues early, while they are still easily dealt with. If your child's difficulties go unattended for too long, they may end up with damaging holes in their knowledge base. If they continue, your child may become irreparably alienated from their studies. This is why it is so important to keep your finger on the pulse of your child's school life. It is the best possible way to identify potential problems and begin to deal with them.
You might also find the following helpful: