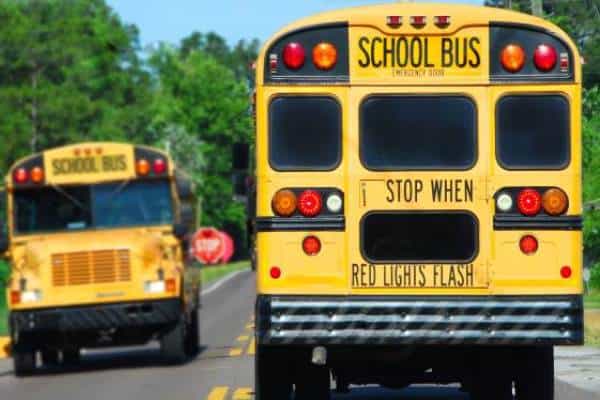 ---
Making Back to School Memories
Ah, it's that time of year again where moms are pulling their hair out or jumping with joy — or both! Yep, it's back-to-school time! If you're like many moms, you probably have a lot to do to prepare the kids for their first day. This year, the stress out of back-to-school prep and work with this plan:
★ If you have more than one child, consider shopping for back-to-school clothes with one child at a time. There is nothing worse than making your little boy sit and wait while his sister tries on outfit after outfit, or the other way around. Children tend to behave better when they have one-on-one time, and you'll likely create some special memories along the way.
★ Have a budget in mind for what you want to spend on each child for back-to-school items. Budgets keep you from going overboard on school supplies and outfits. Coming home and realizing you spent an outrageous amount of money on back-to-school shopping is never a good way to start the year.
★ Sit down with each child and make a list of supplies and clothes they'll need before setting foot into a store. Many schools either send a list that your child's teacher needs for the classroom, or they post it online on the school website. Lists are your friend this time of year.
★ Stock up on school supplies as early as possible. If you wait for the last minute, many stores may be out of stock by the time you get there. Also, keep an eye out for back-to-school sales at big-box retailers. You can often buy basic items like crayons and pencils at seriously reduced rates. You may even want to stock up on some extras to have fresh supplies at home.
★ Ease back into a school year-friendly sleep schedule about two weeks before school starts. If you wait till the night before school starts to send your summer night owls to bed at a decent hour, you'll likely to encounter some serious tears.
★ To ease fears and anxiety, schedule time to meet the teachers before the first day of school. Your kids will feel more at ease, the teacher will know more about your child when you meet them directly, and first-day jitters will be alleviated for the most part.
The days are long but the years go by fast, so make sure you all take time to enjoy this yearly ritual. Celebrate the first day of school with a treat or special activity once the kids come home. You'll all remember school days with fond memories when you start off relaxed and ready.
RELATED: Your Ultimate Guide to School Supplies for Kindergarten Through Fourth Grade