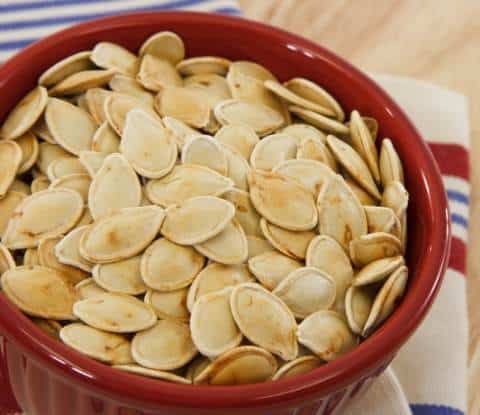 Roasted Pumpkin Seeds Recipe
Let's Get Ready for Baby!
Sign up for our monthly pregnancy email series, and you'll get regular updates on your baby's development, helpful timelines to get ready for their arrival, must-have baby needs and so much more! PLUS, you'll get instant access to the MomsWhoThink "Ultimate Guide to Baby Naming in 2022."
CLICK HERE
to get started!
Enjoy all the goodness of your pumpkin with this salty, crunchy easy to make snack!
Ingredients:
1 large pumpkin
salt to taste
2 Tablespoons vegetable oil
Directions:
1. Scoop out the seeds and pulp from the pumpkin. Separate the pulp from the seeds and discard the pulp.
2. Rinse the seeds in a large colander under cold running water, removing any remaining pulp strings.
3. Place seeds, a small amount at a time, onto paper towels to dry.
4. Spread seeds on a large baking sheet and allow to finish air-drying for about an hour.
5. When seeds are dry, toss them in a large bowl with the vegetable oil to coat well and sprinkle liberally with salt.
6. Spread into a thin layer on the baking sheet and place in a 350 F oven for 30 minutes, or until golden brown, stirring every few minutes to prevent burning.
7. Remove from oven and allow to cool before serving.