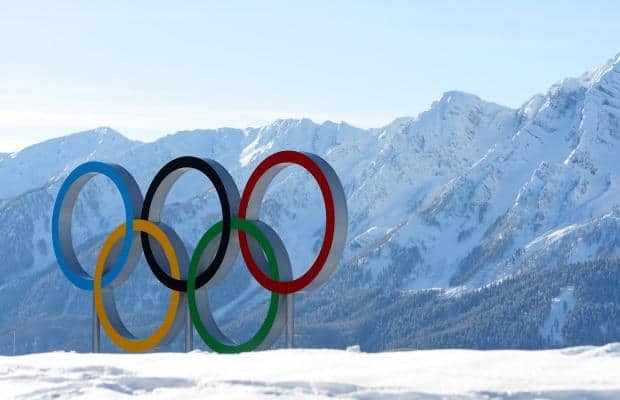 You don't have to be an athlete to get these nuggets of gold from the Winter Olympics
10 Life Lessons from the Winter Olympics
1. Sometimes, the number 1 is the biggest number there is.
About a dozen countries in each Winter Olympics are represented by a "team" of just one athlete. To these athletes, from countries like Cameroon, India, and South Africa, the glory is not just competing for the medals, but in representing their sport, and their countries with pride.
2. The leader of the pack is not always the winner.
There's a lot to be said for the smooth, measured pace towards the back as Australian Steven Bradbury knows: In the 2002 Winter Olympics and Trailing in the 1000-meter qualifying race, he'd make it to the finals after the other competitors collided on the track. Using the same strategy in the final proved effective, too. A similar collision took out the competition in that race and Bradbury stepped off the track as a Gold medalist (the FIRST winter Olympic gold medalist in Australian history).
3. We can't control what others think of us.
Figure skating is a sport that consistently proves that life, if nothing else, is very subjective. Countless Olympic skaters have skated what many believed to be a gold-medal performance. The judges, however, awarded the gold to someone else. Judging improprieties or not, the truth remains: You must be confident in your actions as you can't control what others will think.
4. It's better to focus on doing one's best than on being the best.
So many Olympic underdogs have gone into their final competition with the smallest chance of winning a medal. Rather than focus on winning, a lot of them at this point decide to go out, have some fun, and do their best. These remarkable performances have led to them winning the gold medal.
5. "Down" doesn't mean "out"
Just a month before the games, speed skater Chris Witty was diagnosed with mononucleosis, jeopardizing her participation in the Olympics. Not only would she attend the games, she won the gold in the 1000 meter race… AND set a world record while doing so.
6. Life is consistently inconsistent.
Much as we'd like each of our days to be calm and trouble-free, there are so many things beyond our control that this just isn't realistic. Ask Apolo Anton Ohno. A favorite for each of the four speed-skating competitions he was entered in, Ohno would win the Silver medal in a race he was easily winning until a few players bumped each other and "wiped-out." Then he would win Gold in the 1500-meter race, after the South Korean entrant was disqualified. In his third race, he would be disqualified. In his fourth race, he did not make it into finals. And that's life.
7. Speed into the future, but remember your past.
With every new day, the future speeds upon us, but not so fast that we can forget those who came before us and paved the way. Jim Shea helped return the sport of skeleton to the winter Olympics; the sport last appeared in a winter Olympics back in 1948. Along the way, Shea championed not just the sport, but the spirit of the Olympics, imparted to him by his father and grandfather, both winter Olympic medal-winners themselves. Sadly, Shea's grandfather died just two weeks before the Olympics Jim participated in, but his spirit lives on. Jimmy Shea carryied a photo of his grandfather in his helmet when he crossed the finish line on his final run as the gold medal winner.
8. We get by with a little help from our friends.
As if a testament to the power of standing by one's friends, Jill Bakken and Vonetta Flowers won gold in the 2-person bobsled competition. Earlier in the week, Flowers had been asked by fellow U.S. competitor (and gold medal favorite), Jean Racine, to partner with her, instead of Bakken. Flowers refused.
9. Everyone has a dream.
No matter who was interviewed — coaches, athletes, family, or observers — everyone brought with them their own Olympic dream of what could be. Every person has their own dream, whether it's to compete in the Olympics or to fly to the moon. Just as we support our athletes in the pursuit of their dreams, let us support each other for our individual dreams as well.
10. We can work it out.
In a world filled with war, terrorism, and territory disputes, the Olympics have showed once more that even while nations might not always agree with each other (inside and outside the games), they can come together, peacefully, to experience the beauty of sport and competition. It's a start.