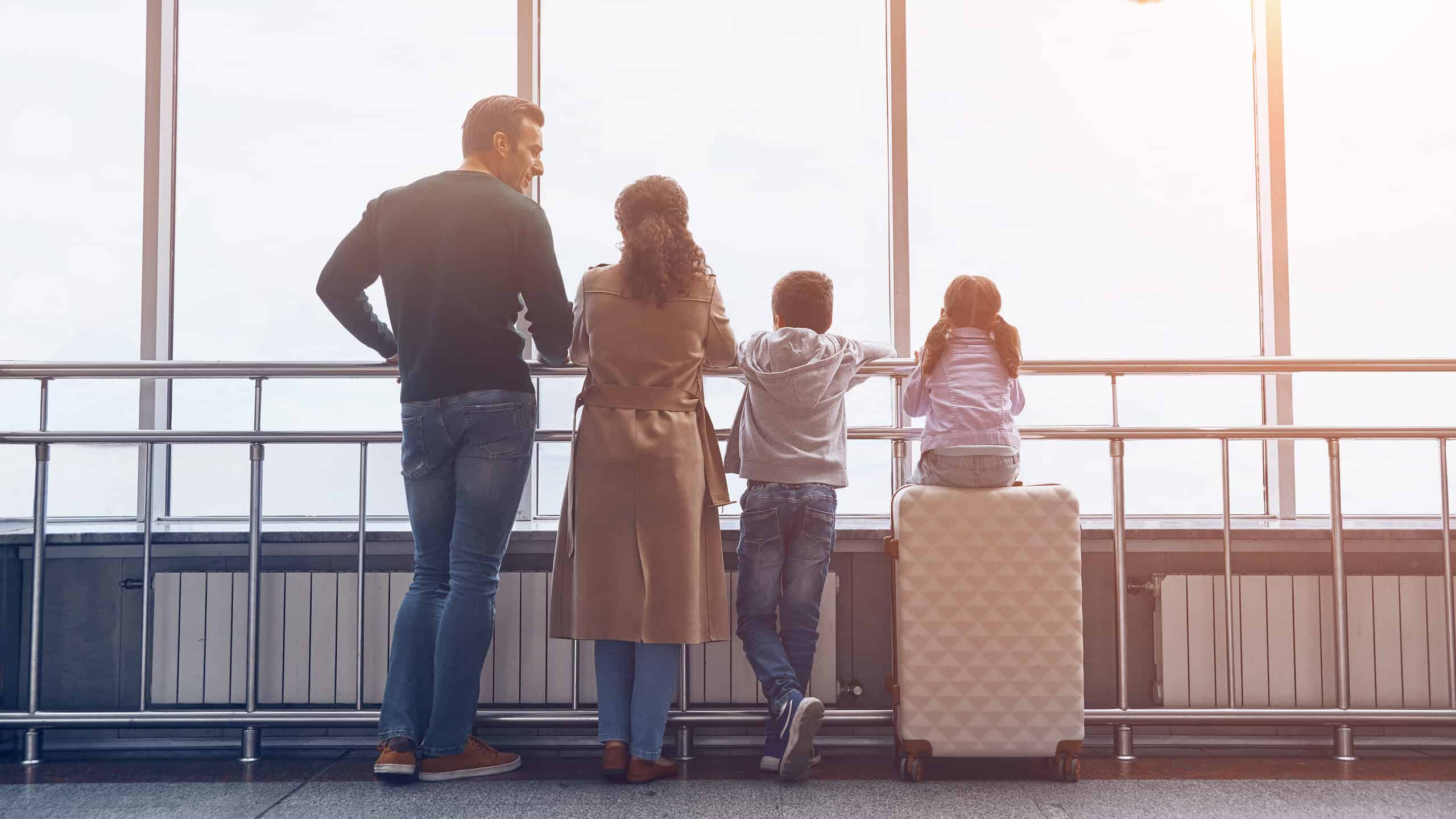 There's nothing quite like making lovely travel memories, and traveling to Europe with kids is a great way to do just that. If you're thinking of taking the leap and making a big European trip, here are some things to keep in mind as you are preparing, packing and planning to leave.
Traveling in general can be stressful. Add in more people to keep track of and all that extra luggage and the prospect of traveling to Europe can really start to make your head hurt! Start with the most important thing you'll need to get out of the country and follow this handy list for more things to pay attention to.
Get Your Passport Documents In Order
The very first step in travel planning is to get together your passports and all necessary documents for traveling to Europe with kids. Depending on where you are headed, the safest bet is to carry birth certificates for your child (or children) as well as a passport for each eligible member of your traveling party. One thing to be aware of is that certain countries require a parental consent document if both biological parents are not traveling with the child (via LawDepot). As for passports, children under 16 are eligible to apply using a DS-11 form. These types of passports are valid for 5 years. Be sure to apply at least a month before your planned trip because processing times can be up to two weeks in the mail (via travelstate.gov).
Check Out TSA PreCheck And Global Entry Programs
In terms of other programs to look into, TSA PreCheck or Global Entry will speed up your whole family's travel experience when arriving at the airport. TSA PreCheck costs $78 for 5 years and children under 12 are included in your PreCheck status (via tsa.gov). The more applicable program for traveling abroad is the Global Entry program which costs $100 for any application to the Trusted Traveler Program. Global Entry allows holders to bypass lines when re-entering the country and can make customs a breeze.
Get Up To Date On Vaccinations Required For Travel Abroad
Immunizations for certain illnesses are required for traveling to Europe with kids. According to Passport Health USA, WHO and the CDC recommend receiving the hepatitis A, hepatitis B, typhoid and rabies vaccines. They also encourage parents and children to stay up to date on routine vaccinations as well as the current COVID-19 vaccination, before traveling to Europe.
Don't Forget To Check Out Travel Insurance
Travel insurance is a great thing to look into especially while traveling to Europe with kids. When you're in a foreign country it can be so great to know you have insurance that can cover lost luggage, flight cancellations and more. Just be sure to find a plan that can cover everyone on your trip in case of an emergency.
Via Travelers recommends:
World Nomads travel insurance which will cover any US citizen under the age of 69.
AIG Travel Guard includes full coverage, affordable rates and a free premium to one child under 17.
Travelex insurance which offers a very affordable option for up to year of coverage and is free to anyone under 21.
Travel Credit Cards Can Be A Life Saver!
Some credit cards will charge you extra fees for purchases made outside of the United States. Here are some travel credit cards that not only don't stack on fees but can also reward you with cash back options and points for your travel purchases: 
Capital One SavorOne Cash Rewards Credit Card offers 1-10% cash back.
Bank of America® Travel Rewards credit card gives you back 1.5 rewards points.
Wells Fargo Autograph℠ Card starts with 20,000 bonus points as well as 1x-3x rewards.
Check out more suggestions on NerdWallet.
Currency Exchanges May Require Some Research
If you are wanting physical currency in your European destination, currency exchange is worth looking into. The easiest yet typically most expensive option is to do it right at the airport. If you don't mind the spiked rates for exchange, just look for the exchange booths on your layover or once you arrive at your destination. Tourist spots and hotels also typically have higher prices on exchanging money. However, you can also exchange money at your local bank before you leave which will cut out the high price of the exchange rate. And, if your bank has a sister bank functioning in Europe, you may be able to use those ATMs while abroad to get money out without the added fees as well (via USNews.com).
Be Sure To Budget!
With money in mind, be sure to budget out the cost of transportation from the airport to your lodgings as well as any trips you may be taking on your grand adventure. Traveling to Europe with kids means lots of walking and depending on the age of your young one(s), there may be times that catching a taxi cab will be a real life saver. Budgeting out for moments like that will save you headaches down the line.
Pack For Comfort And Walkability
In terms of packing for dressing, be sure to research the weather before you leave. While traveling to Europe with kids, keep in mind that some areas are very mild in the winter while others get pretty cold, just like in the States. Having reasonable layers as well as walking shoes will be your best bet to be the most prepared traveler!
A Recap Of Important Things
Here are the main things keep in mind as you start the "three P's" of travel (preparing, packing and planning to leave!):
Remember/Renew your passport and travel documents!
Look into pre-travel programs like TSA PreCheck and Global Entry.
Make sure you're up to date on immunizations required for traveling abroad.
Research travel insurance options.
Check out fee-free travel credit cards.
Follow these currency exchange tips.
Be sure to budget for travel expenses.
Pack for the climate and make sure you and your kids will be comfortable!
Best of luck and enjoy your trip!
Up Next: