[addtoany]
Amish Friendship Bread is a type of bread that is used to build friendships, chain letter style! In other words, if you are making the bread, you should start by using one cup of starter to make the bread and give three more cups to friends so they can make the bread as well. The hope is that this will help solidify friendships…and fill everyone up!
And while we know why this is called Friendship bread, the Amish part is a bit questionable. The name of the bread is taken from the Amish people, but beyond that the relationship is unknown. According to members of the Old Order Amish, true Amish friendship bread is just sourdough bread passed around to the sick and needy.
What is Amish Friendship Bread?
Amish Friendship bread is made from a sourdough starter that can be used to make many kinds of yeast baked breads. Sugar, vegetable oil and a mild cinnamon flavor is used to produce a cake that is similar to pound or coffee cake.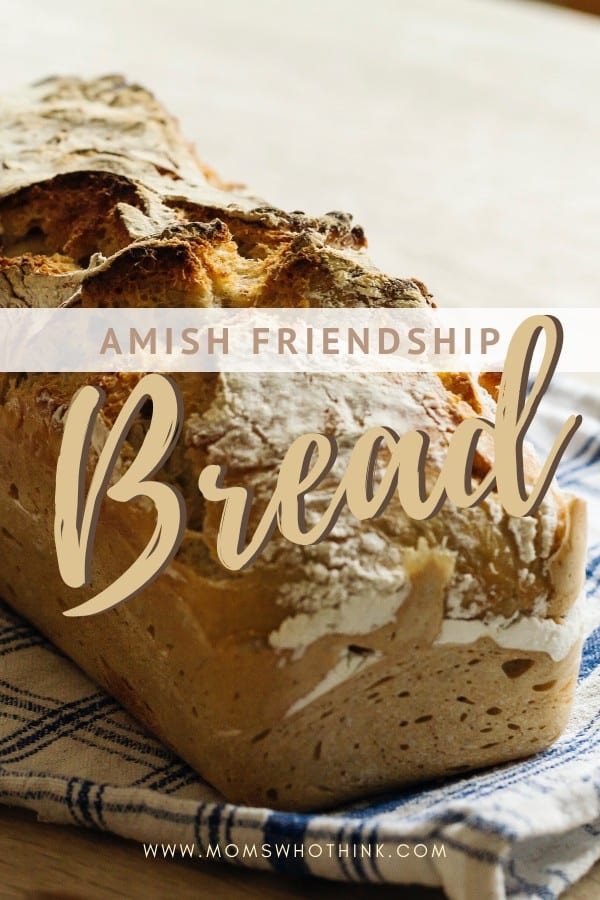 Using the starter can make directions a bit confusing and the process for making the bread from start to completion is 10 days long. It starts with caring for and feeding your starter. To do this, simply empty the bag of starter, give it a good mash, and stir for the first four days.
On day five, you will add flour, sugar and milk.
The following days, more stirring will be necessary. On day 10, you will add more flour, milk and eggs and proceed with the actual making of the bread.
When you are finished making the bread, the cycle starts again with dividing starter into four cups, three for your friends and one that you can use to make another loaf.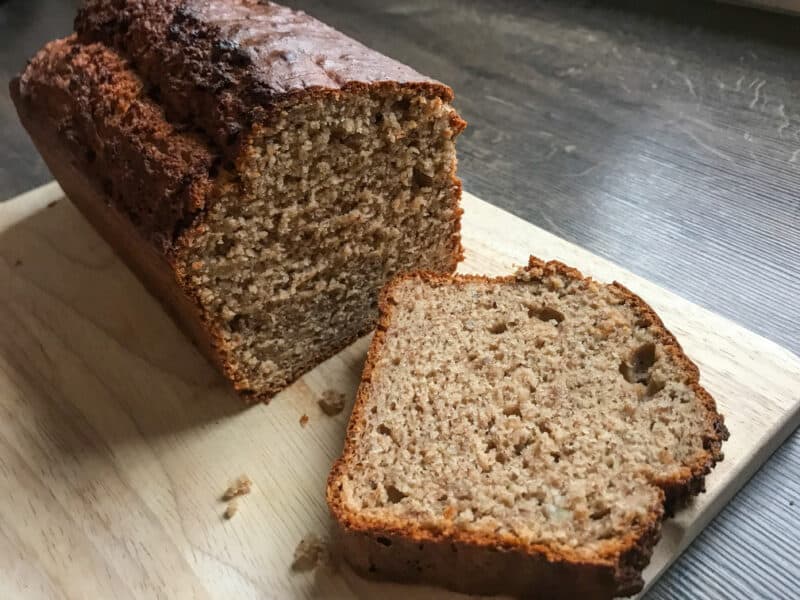 Amish Friendship Bread is not just a delicious sweet bread, it's also a way to bond friends by sharing countless loaves of bread baked in different kitchens that all began from the same bowl of simple ingredients. Choose a few friends and start this wonderful tradition. They are sure to thank you for it later!
Try any one of these fantastic variations of the classic Amish Friendship Bread. They are all just as wonderful as the original.
Amish Friendship Bread Starter – Recipe and Ingredients

Print
Amish Friendship Bread
---
Author:

Total Time:

10 Days, 1 Hour

Yield:

Two Loaves
Description
This is the Amish Friendship Bread Starter Recipe that you''ll need to make the Amish Friendship Bread
---
pkg. active dry yeast

1/4 cup

warm water (

110

degrees F)

1 cup

all-purpose flour

1 cup

white sugar

1 cup

warm milk (

110

degrees F)
---
Instructions
In a small bowl, dissolve the yeast in warm water for about 10 minutes. Stir well.
In a 2 quart glass or plastic container, combine 1 cup sifted flour and 1 cup sugar. Mix thoroughly or the flour will get lumpy when you add the milk.
Slowly stir in warm milk and dissolved yeast mixture. Loosely cover the mixture with a lid or plastic wrap. The mixture will get bubbly. Consider this Day 1 of the cycle, or the day you receive the starter.
For the next 10 days handle starter according to the instructions below.
Notes
Day 1 – receive the starter (the recipe for the starter is below)
Day 2 – stir
Day 3 – stir
Day 4 – stir
Day 5 – Add 1 cup each flour, sugar and milk.
Day 6 – stir
Day 7 – stir
Day 8 – stir
Day 9 – stir
Day 10 – Add 1 cup flour, 1 cup sugar and 1 cup milk. Divide into 4 containers, with 1 cup each for three of your friends and 1 cup for your own loaves. Give friends the instructions for Day 1 through Day 10 and the following recipe for baking the bread.
After removing the 3 cups of batter, combine the remaining cup of Amish Friendship Bread starter with the following ingredients in a large bowl:
2/3 cup oil
3 eggs
1/2 tsp. salt
1 tsp. vanilla
1 to 1 1/2 tsp. cinnamon
1 cup sugar
2 cups flour
1 1/4 tsp. baking powder
1/2 tsp. baking soda
Using a fork beat by hand until well blended. You can add 1 cup raisins and 1 cup nuts (optional).
Grease two loaf pans with butter, sprinkle with sugar instead of flour.
Bake at 325 degrees F for 45 minutes to 1 hour (individual oven temperatures vary). Cool 10 minutes, remove from pans. Makes two loaves of Amish Friendship Bread.
Prep Time:

10 Days

Cook Time:

1 Hour

Category:

Bread

Method:

Baking

Cuisine:

American
Keywords: friendship bread, amish friendship bread starter