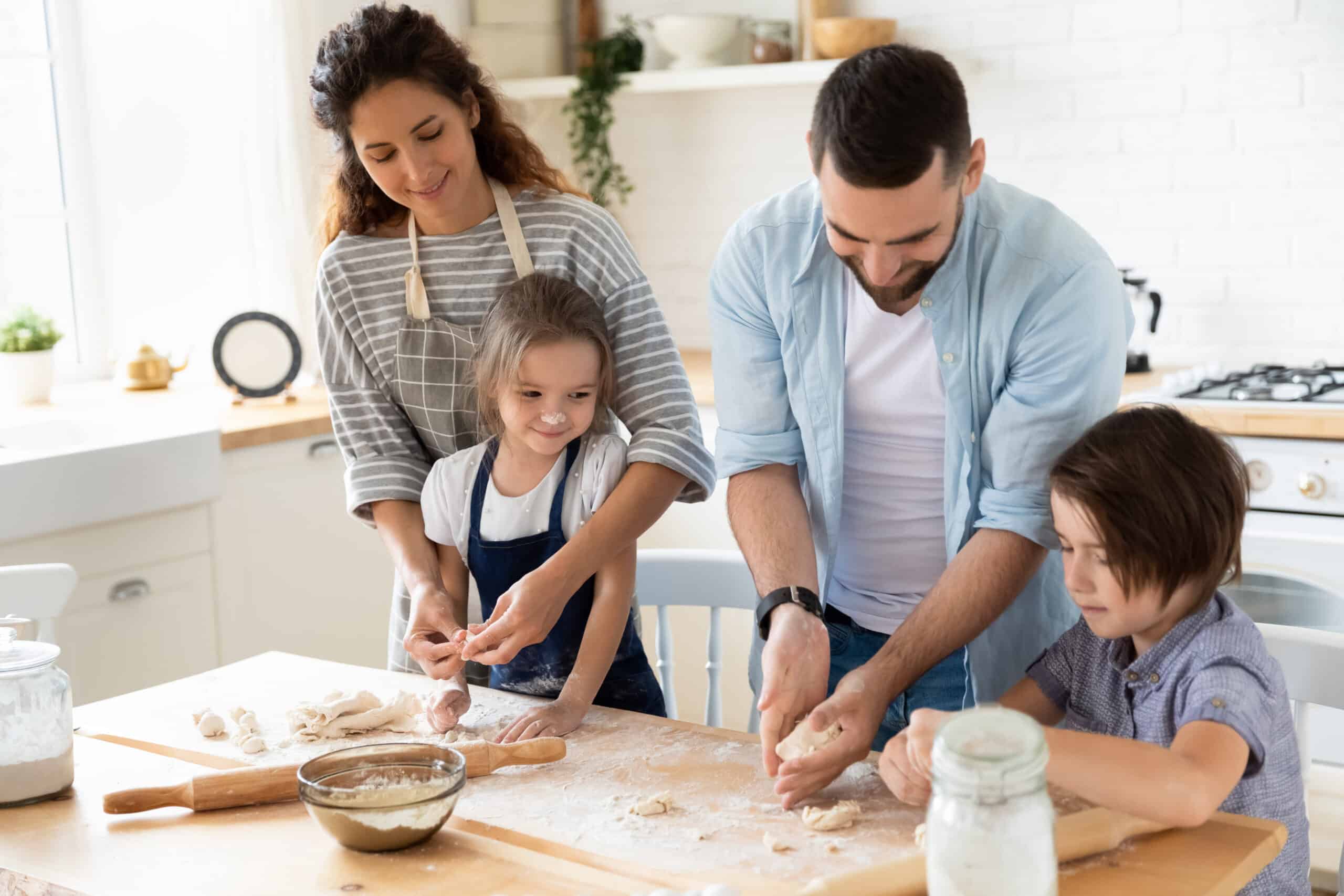 Baking together is a great way to spend time with your kids and introduce them to cooking and the importance of food safety. There are lots of easy things to bake for kids to get started learning about kitchen skills.
Key Points of Baking with Your Child
Various ages can handle various recipes and will require a varied amount of assistance. An 11-year-old
Baking isn't only about sweets and cakes. Bust out the old family recipe book or invest in a baking specific one and get to making loaves of bread, savory rolls, bagels, you name it!
Safety is of the utmost importance with little ones. Keep your knives sharp (yes a sharp knife is a safer one), your hair and clothing tied up, and your workstations very clean.
Getting Kids in the Kitchen
There are many benefits of getting children in the kitchen. Cooking is a life skill; kids need to be introduced to kitchen basics to help them grow and develop. But beyond filling the basic need of feeding oneself learning to cook provides endless educational opportunities.
Measuring ingredients is an excellent introduction to math skills, reading a recipe develops reading comprehension and increases vocabulary, and scientific principles like heating, freezing, melting, and mixing are excellent introductions to chemistry.
Beyond using cooking as an educational tool, getting your kids in the kitchen increases their confidence, opens a dialogue about healthy eating, and boosts creativity. Some studies suggest that kids who cook are more adventurous eaters than their non-cooking peers who are content with butter noodles and chicken nuggets.
So gather your kids, grab your apron, and start baking.
Kitchen Skills by Age
Of course, you can't expect kids to start chopping and sauteing from day one. There are age-appropriate kitchen skills that every wee one can master. It's important that these lessons can extend to anyone else in your family that might need some additional assistance in baking.
3-5 Years
Spreading, mixing, and stirring are all things kids at this age can do. You can even introduce them to safe cutting using plastic or butter knives to cut soft fruits like bananas and strawberries. At this age, kids love pushing buttons, so let them be the official button pusher on the blender, rice cooker, or any kitchen appliances.
6-8 Years
At this age, kids are learning basic math and can measure ingredients, and begin to understand how a recipe works. They can knead the dough, grease baking sheets, gather ingredients, and help with post-cooking cleanup.
8-12 Years
Kids can start making simple snacks on the stove, like grilled cheese and quesadillas. They should be able to grate cheese, drain pasta, peel vegetables, and use some kitchen appliances.
1. Pizza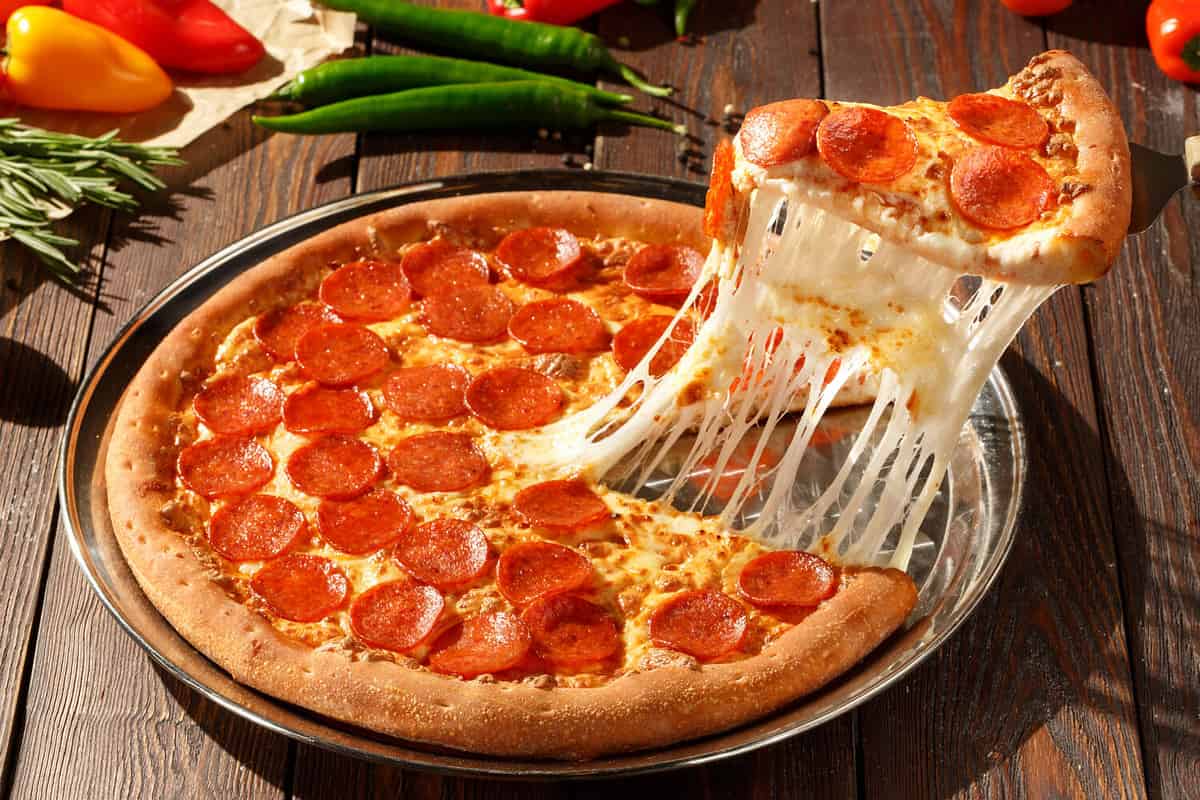 Everybody loves pizza, that is just a fact, and kids will love making their own pizza. From mixing and kneading the dough to watching it rise, making pizza will fascinate your child. Let them make personal pizzas and watch their creativity kick into gear. Pizza is an easy thing for kids to bake, and they will love sharing their concoctions. This is a great one for all ages because there are a lot of steps, from grating cheese to spreading toppings to sprinkling spices. Pizza is always a hit.
2. Brownies
Brownies are a classic kid favorite. They are easy to make with minimal mess. Most brownie mixes just require some oil and eggs to get started making this one of the easiest things to bake for kids. Little ones will keep busy greasing the pan, while bigger hands can stir the dry and wet ingredients. Kids will learn about teamwork and enjoy a chocolatey treat.
3. Cookies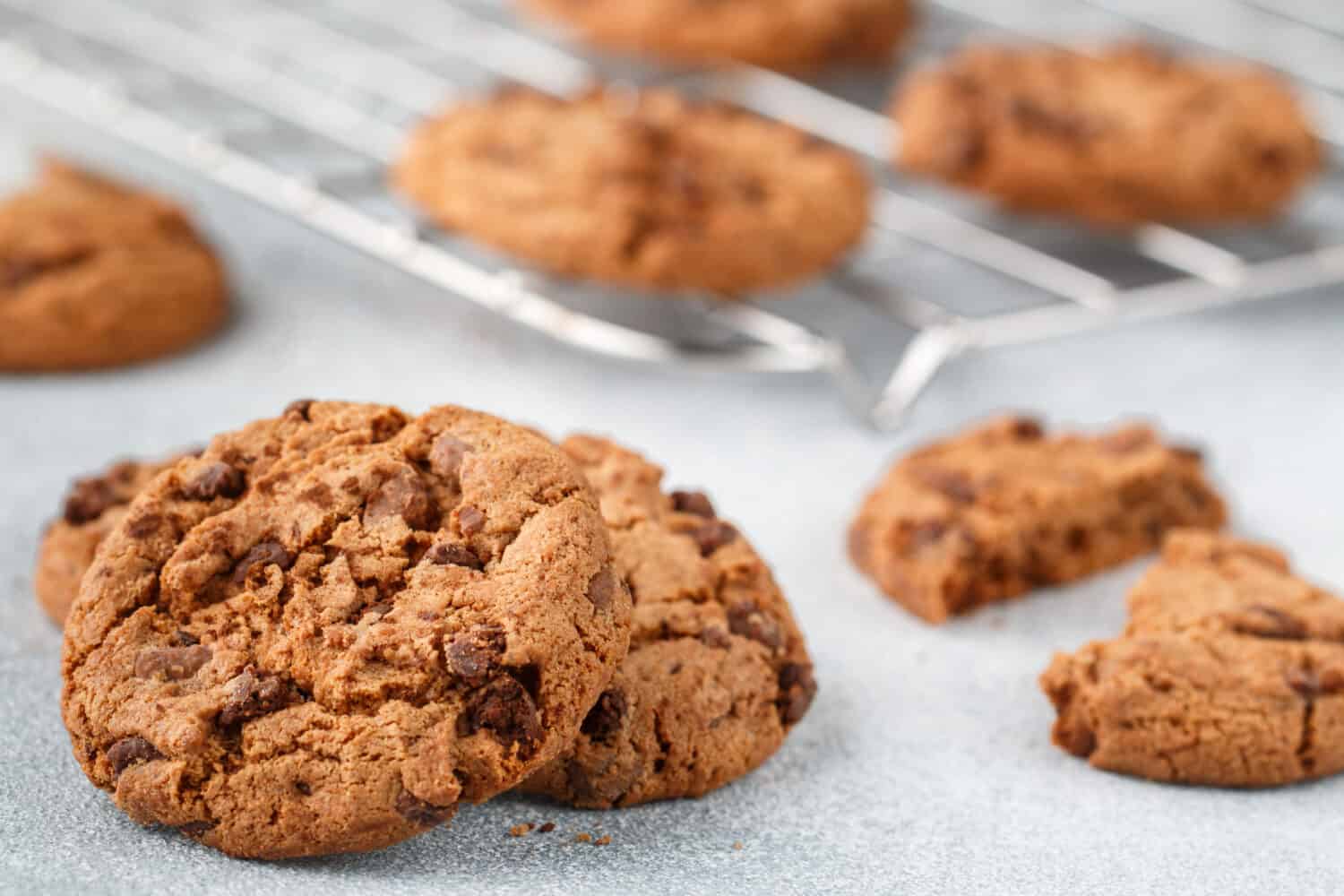 Chocolate chip, oatmeal, shortbread, thumbprint, and sugar cookies are all easy things for kids to bake. Making cookies is how many kids get started in the kitchen. They are fun to make and decorate. Make cookies with your kids to celebrate holidays, heart-shaped Valentine cookies, green shamrock cookies, scary ghost cookies, and Flag day cookies; it doesn't even need to be a holiday. Cookies are always a good idea.
4. Banana Bread
Banana bread is the perfect way to use up overripe bananas that your kids won't eat. Picky kids might shy away from blackened bananas, but they won't shy away from a tasty loaf of banana bread. Banana bread is a non-yeast bread that is easy to put together. Kids will love mixing mushy bananas into dough for this simple bread.
5. Cupcakes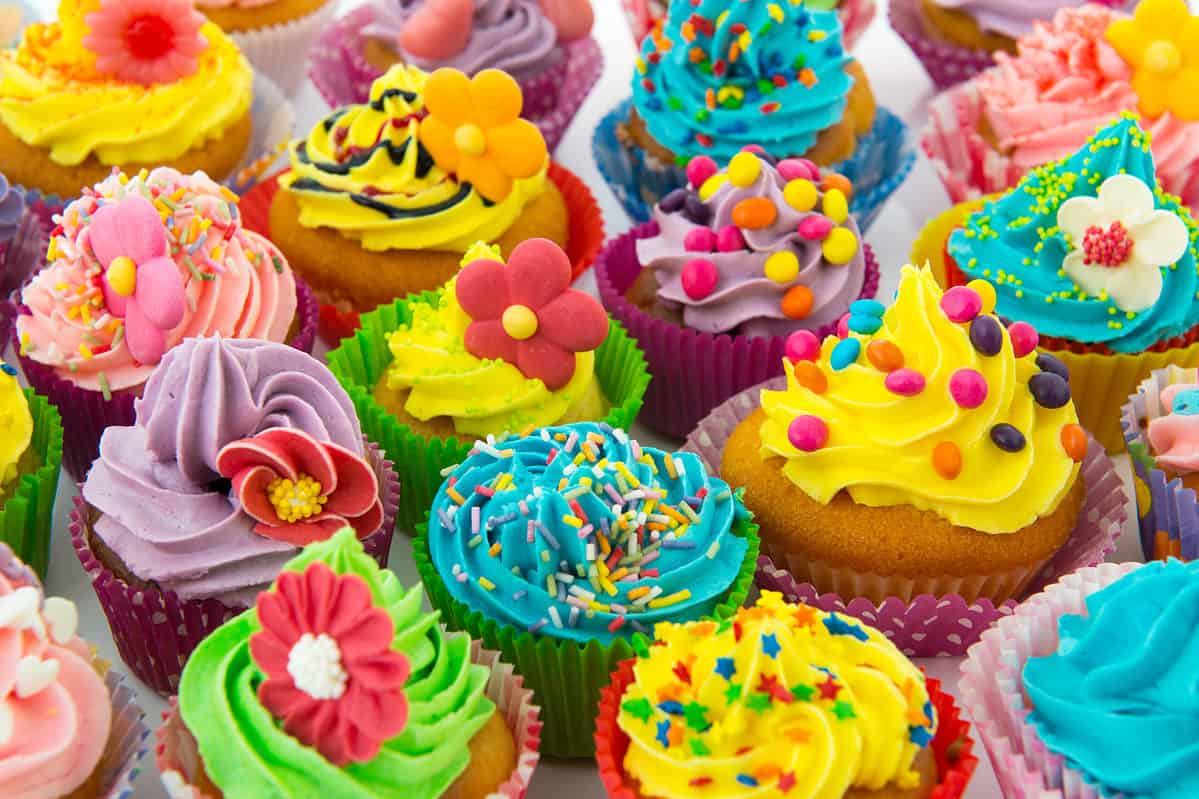 Another easy thing to bake for kids is cupcakes. You can keep it simple and use a boxed cake mix for the batter and spend more time where it really counts on the frosting. Use food coloring and let your little chefs become artists and decorate cupcakes with sprinkles and candies for a festive treat.
6. Cinnamon Rolls
Cinnamon rolls make a decadent breakfast perfect for celebrating Mother's Day or Father's Day. Kids will love rolling these doughs for a special breakfast surprise. They are easy to make, and you can even find pre-made dough to make it even easier. Your kids will feel so proud making a special breakfast for a special occasion.
7. Breadsticks
Breadsticks are an excellent snack for hungry kids. They are easy to make, just follow your favorite pizza dough recipe, or buy pizza dough from your favorite pizzeria or grocery store. Roll out the dough and cut it into strips. Let little hands brush on olive oil or butter, then sprinkle some garlic and bake. Be sure to make dipping sauces to dunk those breadsticks in. Let the kids pick their favorite sauces, from marinara to pesto to a creamy cheese sauce kids will love being able to make choices with their snacks.
8. Egg Bites
Egg bites are a healthy breakfast for those busy mornings. They are like little savory egg cupcakes that pack a nutritional punch. Spend an afternoon with your kids making egg bites; they freeze well and are an easy grab-and-go snack for hectic mornings when your child spends the morning looking for their homework folder or locating their favorite socks. If they run out of time in the morning, they can run out the door with an egg bite for breakfast.
9. Baked Macaroni and Cheese
Give classic macaroni and cheese a makeover and bake it. You already know your kids love macaroni and cheese, so why not try a more sophisticated take on this staple dish? Let your kids make dinner for the whole family with an easy macaroni and cheese baked casserole. Sit back and watch them smile with pride that they made dinner for the whole family.
10. Fish Tacos
Fish may not be a kid's favorite, but tacos are always popular. And fish tacos are a great way to introduce kids to fish. You can teach your kids about healthy eating and different proteins beyond chicken and beef. Take them to the fishmonger to pick out the fish and get them in on the planning. Baking a simple white fish like tilapia is a good place to start, as it's mild and will taste like your favorite taco seasoning and won't have that fishy smell that can keep kids from eating fish. Make homemade tortillas or hard taco shells, shred some lettuce, and mash up some avocado for a super taco Tuesday with fish tacos.
11. Sourdough Bread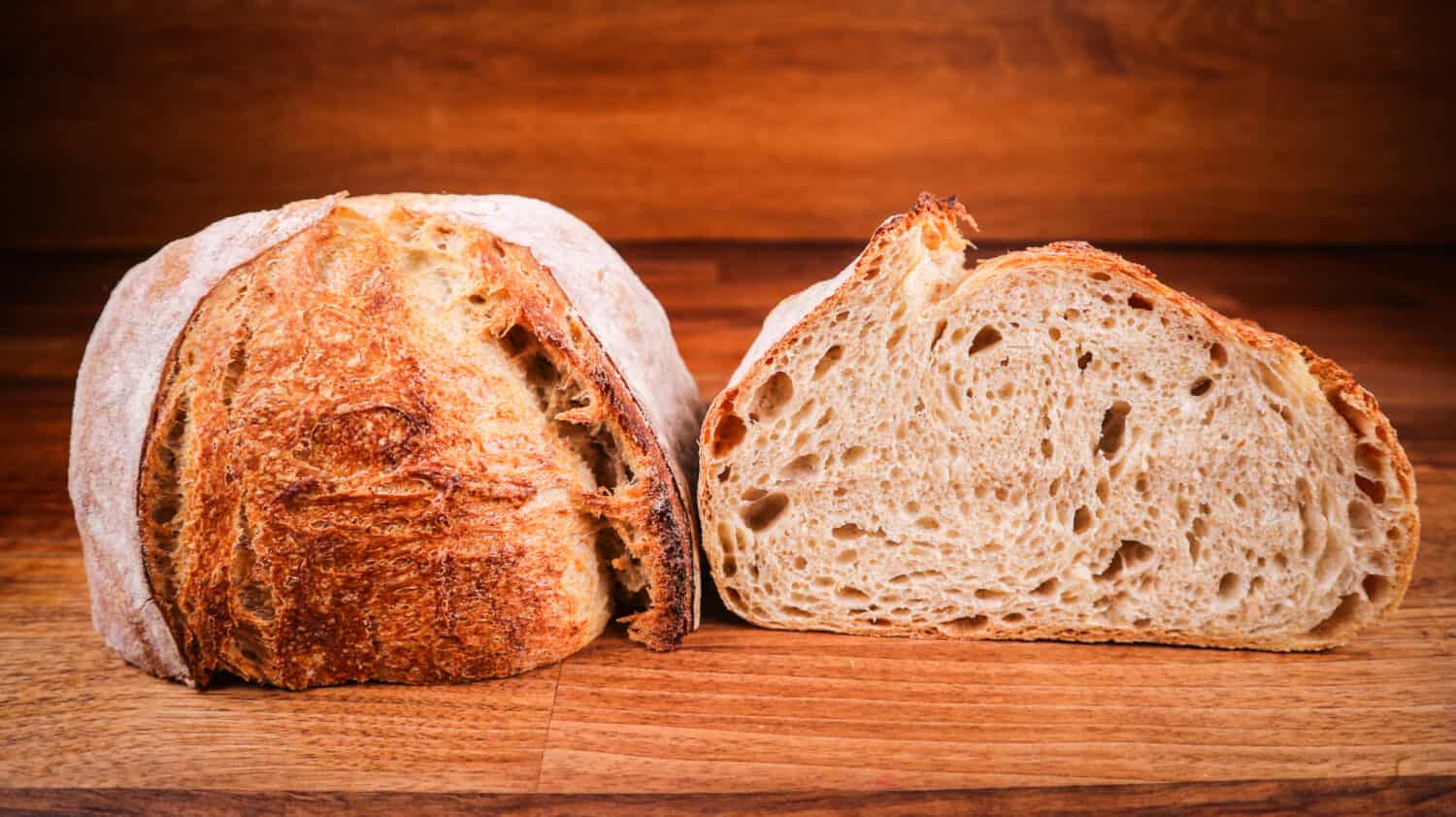 Are you thinking of getting your kids a pet but don't know if they are ready for the responsibility yet? Well, start with a sourdough starter. A sourdough starter is like a pet; it is a living thing thanks to the yeast, and it must be fed daily to keep it alive and bubbling. It's a good way to teach kids about responsibility and caring for a living thing. Let them name the sourdough starter and make it a fun kitchen staple. Plus, you can use it to make sourdough bread, muffins, and pancakes. Teach your kids about fermentation and bread baking.
Kitchen Safety Tips for Kids
Before you get started in the kitchen, make sure your kids are aware of the importance of safety in the kitchen.
Always tie back long hair
Always wash hands
Never wear loose clothing near the oven
Keep a fire extinguisher in the kitchen
Clean as you go
Always cook with adult supervision
Always read through the entire recipe before you get started
Cooking with your children is an excellent way to bond with them and teach them something new. Just remember to have fun and don't stress over the mess. The more they practice their kitchen skills, the more they grow as smart, capable humans. So, fire up the oven and get baking with these easy things to bake for kids.