Kids love to help out in the kitchen. These kids' recipes will let them have fun making great tasting snacks, meals, and treats. Helping them put together these recipes will also make for great parent-child bonding time.
If you're looking for fun ways to spend more time with your kids, teaching them to create tasty foods is the perfect way. Cooking and baking with children are great ways to spend quality time with them while teaching them valuable skills like measuring, time management, creativity, and more.
Key Points
Our recipes are easy to follow, making it easy for you to teach them to your kids.
Remember to teach your children kitchen safety before all else.
Be patient when cooking with your kids, and remember that this is supposed to be fun!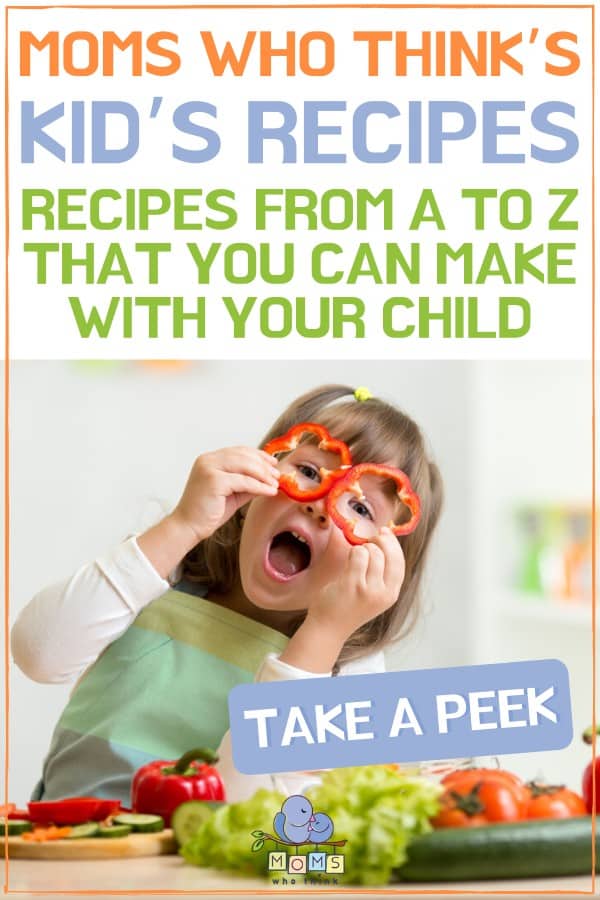 Our recipes are specially designed so that kids can make them easily. They involve a minimum of heating and cutting so you don't have to worry about burns and cuts. The easy to follow directions will give your children a great base for a culinary future, if they are so inclined.
For quick lunches, tortilla rollups are a quick and easy way to wrap up something yummy. Just take a small tortilla and warm it in the microwave for a few seconds. Choose one or more fillings, such as jelly, peanut butter, ham, cheese, or salsa. Wrap the tortilla into a tube shape while it is still warm.
For a sweet treat, cheesecake apple dippers are delicious fruity bites. Wash, slice, and core two apples. Mix one container of cheesecake flavored yogurt with one tablespoon of brown sugar in a small bowl. Dip the apple slices in the brown sugar cheesecake mixture and enjoy.
Best of all, kids will be more inclined to eat healthy foods if they made it themselves.
Below are many more made-for-kids recipes; most use ingredients you can find easily, or you may even have them on hand right now. Round up your aprons and get started. With recipes that will make great breakfasts, lunches, dinners, and snacks, they'll be cooking up a storm in no time.
Tips for Cooking with Children
Cooking with children can be a challenge at times, though it's absolutely worth it. Check out some of our tips to help make cooking with your children a breeze:
Always practice safety first. It's incredibly important that you teach your kids safety in the kitchen. Never let a small child handle knives, and teach them how to act around hot surfaces. If they need to handle scissors, teach them to walk with the blade pointed down. Have a first-aid kit on hand in case there are any accidents.
Keep it simple. When kids are learning to cook, it's best to keep it simple. Give them basic tasks to do that aren't too boring. If you feel that they're ready for something more involved, walk them through each step and help them with it. This is especially true for very young children, who likely lack the ability to understand complex directions.
Be patient. Patience is of the utmost importance when working with children. They'll likely need extra help, and they'll probably make mistakes. When they do, be patient and understanding with them. Help them learn from their mistakes without getting unnecessarily angry. If you get upset with them, they likely won't enjoy the process and will be less likely to want to cook with you in the future.
Let yourself have fun. Sometimes, adults can forget that cooking can be fun! If you're bored, chances are your kids will notice and it will affect their enjoyment. Relax and let this be a fun time for you and your child. Don't stress about getting it just right the first time; it's the experience that matters.
Pick age-appropriate recipes. Very young children aren't going to be able to help you with certain recipes. While you can definitely still make these recipes for them, the idea is to find something that you can make with them. Carefully consider each recipe, and pick one that fits with your children's capabilities.
Kids Recipe List
Kids Recipes
All Star Baseballs and Bats
Apple Smiles
Apple Pancakes
After School Snack Mix
Bunny Salad
Basic Pancakes
Banana Hot Dog
Brunch Pizza
Bugs On A Log
Chocolate Spiders
Clown Faces
Carmel French Toast
Crispy Corn Dogs
Cracker Jack
Daisy Apple
Dirt Cups
Diabetic Kids Snackin Corn
Eyeballs on Ritz
English Muffin Pizza
Funny Face Salad
Fruit Sandwich
Green Spaghetti
Gelatin Rainbow
Hobo Popcorn
Homemade Cracker Jacks
Ice Cream in a Bag
Icy Cherries
Jello Jigglers
Jello Popsicles
Jello Popcorn Balls
Kids Popcorn Balls
Kids Trail Mix
Kabibbles
Krunchy Krazy Korn
Lincolns's Log House
Kids Recipes
Microwave Carmel Corn
Monster Munch
Marshmallow Sandwich
No Bake Butterscotch Oatmeal Cookies
No Bake Peanut Butter Cookies
Oyster Cracker Snacks
Octopus Dogs
Peanut Butter Turtles
Peanut Butter Chocolate Rice Krispie Treats
Puppy Chow
Quick Cookies
Rock Candy
Rudolph the Reindeer
Snake Hot Dogs
Sailboats and Canoes
Sewer Soda
Toadstools
Top Dog
Teddy Bear Carousel
Upside Down Umbrella Cakes
Volcanoes in the Microwave
Worm Burgers
Wagons
Xylophone Cupcakes
Yogurt Fruit Salad
Zippy Ziti