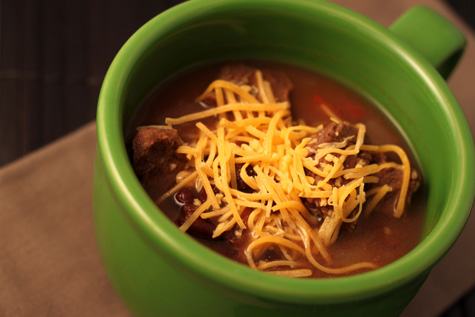 Black Bean Chili
Rice
Let's Get Ready for Baby!
Sign up for our monthly pregnancy email series, and you'll get regular updates on your baby's development, helpful timelines to get ready for their arrival, must-have baby needs and so much more! PLUS, you'll get instant access to the MomsWhoThink "Ultimate Guide to Baby Naming in 2022."
CLICK HERE
to get started!
Prepare your favorite rice to serve this chili over for an even more-filling dinner or freshly baked cornbread.
Black Bean Chili Ingredients:
2 cups dried black beans, rinsed
1 cup chopped red onion
1 cup diced carrot
½ cup chopped red bell pepper
½ cup chopped green bell pepper
1 tablespoon minced garlic
2 tablespoon chili powder
2 teaspoons ground cumin
¼ teaspoon cayenne pepper
1 bay leaf
6 cups water
1 (10.5 ounce) can diced tomatoes and green chilies
Salt and pepper to taste
1 cup diced zucchini
1 cup diced yellow squash
1 cup frozen corn
1 tablespoon seeded and finely chopped jalapeno peppers
Supplies needed:
One gallon freezer bag, labeled
Directions:
1. Place the beans in a large bowl and cover with cold water. Let stand at least 4 hours or overnight. Drain.
2. In a large nonstick pot coated with nonstick cooking spray, sauté the onion, about 5 minutes.
3. Add the carrot, peppers, garlic, chili powder, cumin, cayenne, and bay leaf. Continue cooking, stirring often, until the vegetables are tender, about 10 minutes.
4. Add the black beans and the 6 cups of water. Bring to a boil, reduce heat, cover and simmer for 1 hour.
5. Add the tomatoes and chilies, salt and pepper, and continue cooking, uncovered, until beans are tender and the mixture is thick, 45 to 60 minutes.
6. Add the zucchini, yellow squash, corn, and jalapenos, cooking about 10 to 12 minutes or until the vegetables are tender.
7. To eat now, serve half immediately over rice or cornbread.
Makes 2 entrees, each entree serves 4
To freeze:
Let cool completely. Pour into gallon freezer bag, squeeze out excess air, seal, and freeze up to 3 months.
Label:
Remove from freezer to defrost overnight in refrigerator. Reheat in a nonstick pot over low heat until heated through.
Nutritional facts:
Calories 221
Fat 1g
Cholesterol 0mg
Sodium 188mg
Carbohydrate 43g
Fiber 7g
Protein 12g