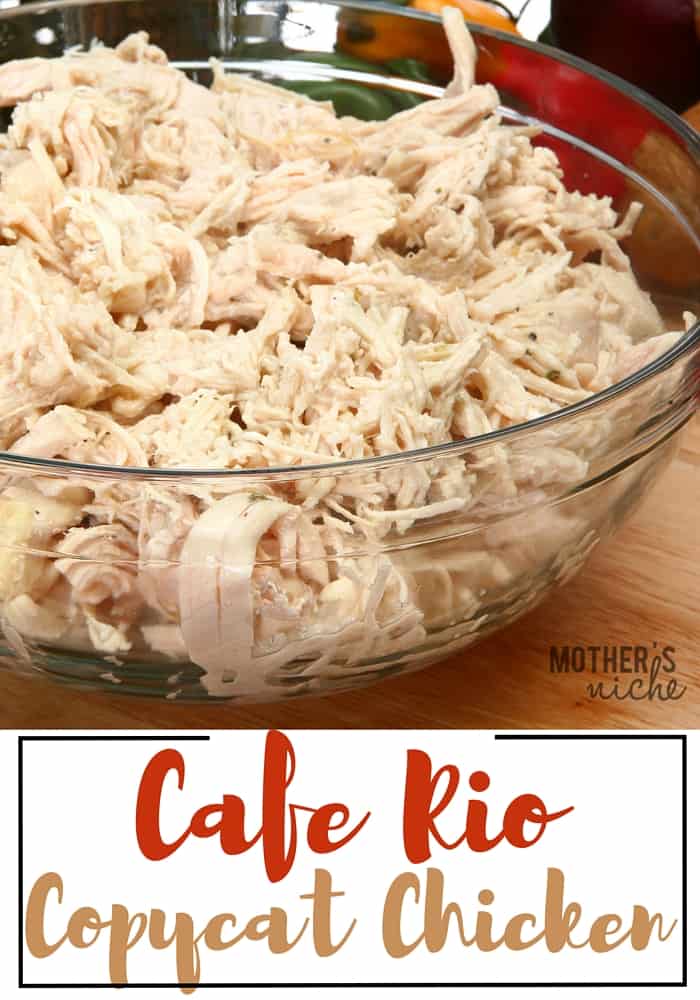 We love Cafe Rio in our family, but since we would break the bank going there every other week, we had to come up with a way to make it at home. The Cafe Rio Chicken salads is one of my favorite things to order, so this is a favorite recipe that gets used often! What I love about this Cafe Rio Chicken recipe is that you can make a bunch of it in the crockpot and freeze the rest. It's also very versatile. We use it on salads, in burritos, tacos, and even inside enchiladas or on top of nachos! Make it up once in the crockpot and then use the meat for several different meal plans!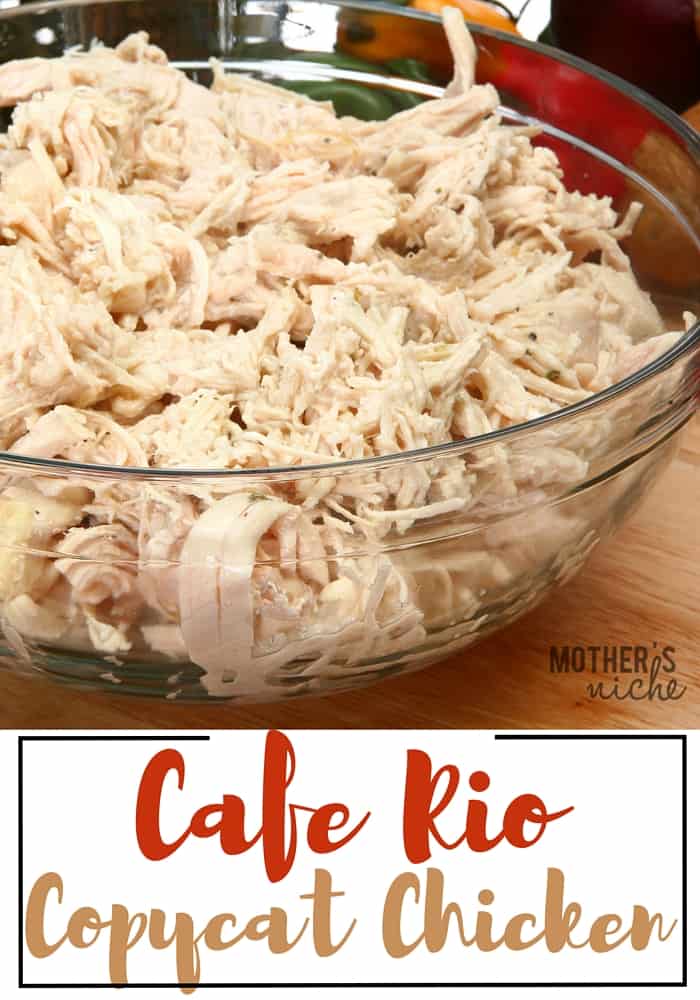 Cafe Rio Chicken Recipe (CrockPot version)
If you're a Cafe Rio lover, then you'll love this recipe! Serve this yummy shredded chicken in tacos, in quesadillas, on salads or even on buns!
INGREDIENTS
2 lbs chicken breasts
8 oz. zesty Italian dressing
1/2 Tbsp minced garlic
1 packet ranch dressing mix (mixed with 1/2 cup of water)
1/2 tbsp. chili powder
1/2 tbsp ground cumin
DIRECTIONS:
Mix all ingredients in a crock pot. Cook on LOW for about 5 hours or until chicken is done.
Shred with fork and let cool before freezing in a freezer-safe container.
Cooking:
Let chicken thaw and reheat in the microwave. Serve in salads, burritos, tacos, etc.