These are the memory-makers of Christmas movies, they're the perfect thing for helping to get everyone into the holiday spirit. Who cares if the weather is frightful when good movies and family fun keep us warm?
There are no better movies for the soul and memory lane than wonderful Christmas movies. Just a few classics are listed below, but don't just settle for a movie. Make it an event. Included are fun family centered ideas to help you and your family get the most from your home theater this winter season.
Key Points
There are a ton of movies to pick from, from old-time classics to hilarious comedies.
Try to find ways to connect other Christmas activities to the movie you watch!
Not all of these movies are kid-friendly, so make sure you check the age rating before picking a film!
It's a Wonderful Life
No self respecting list of Christmas movies would be complete without this feel good classic. Who could forget the goodness of George and Mary Bailey who find themselves in the insidious clutches of mean and greedy Mr. Potter on what should be the happiest day of the year, Christmas Eve.
After the usually good natured George scolds his children, berates his beloved wife Mary and yells at an innocent by-stander he storms from the house. Believing his life a failure and thinking of his family and friends, George finds himself over looking the river. He is about to jump in when Clarence, his guardian angel, beats him to it.
In case you haven't seen the ending we won't give it away, but rest assured despite the gloomy beginning in the end George and viewer alike come to realize that it is a wonderful life.
While watching keep hands and mouths busy eating and stringing popcorn. Once the movie is over and the happy ending tears are dry, it is time to trim the tree! The popcorn string is an old time touch that will attest to the goodness of this film. To make the popcorn strings more visually appealing add a few red or green beads into the mix. Or, try this recipe for Colored Popcorn.
Little hands that might find the popcorn a challenge to string can still be included. Children as young as two enjoy stringing beads. Have them try stringing all beads or using hemp lines with knots at intervals to hold groups of beads together.
A Christmas Story
You'll shoot your eye out! Who can forget that time proven refrain? In spite of the down swing in the popularity of BB guns, the plight of Ralphy Parker will always have a place in our hearts. Young and old alike relate to this tale of Christmas yearning and the seemingly futile desire for that perfect gift. Along the way we get to experience Christmas through the eyes and heart of a child again. There is no greater magic than that which resides in the heart of a child at Christmas.
This movie is hilarious! Adults and children can all relate, adults remember and children are swept away in sympathy. The movie is told from the view point of ten year old Ralphy Parker. For those who remember well the follies of youth, it is all too accurate right down to the childhood drama and melodrama.
There might be more elaborate activities, but at the end of this movie sitting and writing out Christmas lists seems especially apt. Once the lists are complied each member of the family should be given the opportunity to present their wishes, with a plea worthy of Ralph himself. Really ham it up!
This is great, because as parents we may discover that the selections we had in mind are either all wrong or exactly right. It also gives children a chance to hear what their siblings and parents might enjoy. That way you won't be presented with another Barbie from your four year old or a Hot Wheels speedster from your seven year old who promises you can keep it with his other ones.
Bake some Homemade Sugar Cookies before the movie, using this adorable leg lamp cookie cutter we found and decorate cookies while you're watching the movie.
How the Grinch Stole Christmas
There is the original cartoon version sans Jim Carey, or the longer live action movie. Either is a good choice. We have Dr. Seuss to thank for both movies. In a classic tale that could only have come from the mind and rhymes of Dr. Seuss, we meet the lovably unlovable Grinch- a foul, sour hearted creature that lives in isolation in the mountains near the utopian society of Whoville.
The residents of Whoville prepare for their most beloved holiday, Christmas, blissfully ignorant of the nasty surprise the Grinch has in store for them. A sworn enemy of noise and hater of all things Christmas, the Grinch can't stand the idea of enduring another holiday season. This year he takes matters into his own hands.
Employing his unwilling accomplice, Max the dog, and impersonating a certain rotund hero who wears red, the Grinch puts his plan into motion. At the last minute the Grinch has a change of heart, but is it too late to undo what he has already done? Gather the family around the TV to find out!
When all the movie fun is over, follow up with a night of family gift wrapping. To make this as much fun as possible, keep the movie snacks handy. For a healthy snack try these yummy Mini Grinch Kabobs. Or, if you love fudge, try this Mint Green Fudge to snack on. To avoid accidentally spoiling the presents, have all the gifts in boxes before you begin to wrap them. You can wrap gifts for friends and neighbors, help the kids wrap their gifts for each other or for you. This is a fun way to get the necessary work of gift wrapping done. An additional bonus is that you are getting it done early and with help!
Christmas Vacation
This Christmas movie might not be high on a toddler's list of Christmas favorites, but for families with older children it is a very funny movie. For those familiar with the Vacation movie franchise you will enjoy revisiting Clarke and his family as they slog their way through Christmas vacation.
The well meaning buffoon Clarke gets himself into all sorts of trouble while trying to make this Christmas the ultimate holiday for his family. From tree cutting misadventures to uninvited house guests and oppressively nosey neighbors this movie has a joke for all sensibilities.
Once the movie is over take a leaf out of Clarke's family fun book and take the family sledding (additional lubricant is optional). When was the last time you and the whole family went sledding? The good times don't end when the family leaves the slopes and the hot cocoa is gone; memories last a life time.
If you're thinking, "I live California, Florida or Arizona. Where on Earth am I going to go sledding unless I get a plane ticket?". Don't worry, there is way to sled without snow, or even a sled. It's called ice blocking. All you need is a hill, a bit of plastic or a towel, and a big block of ice. Basically, you sit on the ice at the top of a hill, using the towel or plastic to prevent your pants from getting soggy. Now that the pants are protected, shove off and plummet to the bottom of the hill. This is just like snow sledding except you provided the "snow".
Make some homemade eggnog to drink out of moose mugs (or any old mug). Try these homemade alcoholic or non-alcoholic eggnog recipes.
A Christmas Carol
The book which spawned the movie "A Christmas Carol" is one of the reasons Christmas is globally popular today, but that is another story. A Christmas Carol has probably been the creative seed for more Christmas movies than any other.
Each adaptation is based on Charles Dickens's story of the miserly Mr. Scrooge, who has spent his life seeking only one thing: money. Now grown and alone, yet distinctly rich, Scrooge is devoid of human kindness. On Christmas Eve he is give one last chance to capture an understanding of what the Christmas spirit is, and how it can bless a life the whole year long.
Scrooge's change of heart is assisted by the instruction of three spirits of Christmas: past, present and future. With their help and a glimpse of what happiness can be even without money, Scrooge is a changed man. This movie is a great way to include goodwill and lessons about the true meaning of Christmas (and life) into your holiday.
Be sure to choose an age appropriate version for your family. Our favorites:
The Muppet Christmas Carol
In this version, Brian Henson directs his late father's creations in the Charles Dickens classic, the best known (and most oft-filmed) Christmas story of all time.
Michael Caine plays the old miser Scrooge with Kermit as his long-suffering but ever-hopeful employee Bob Cratchit, Miss Piggy as Cratchit's wife, and a host of Muppets (including the Great Gonzo as an unlikely Charles Dickens) taking other primary roles in this bright, playful adaptation of the somber tale.
Michael Caine makes a wonderful Scrooge, delightfully rediscovering the meaning of life as fantastic creations from Henson's Creature Shop (developed specially for this film) take the reins as the three ghosts. The ghost of Christmas past is breathtaking, a muppet created especially for this film.
A Christmas Carol (with George C. Scott)
Many Christmas Carol fans believe that this version is the must see version of the movie, and we couldn't agree more. From an Amazon.com review: "George C. Scott gives one of the greatest performances I have ever seen an actor give; he truly becomes Ebenezer Scrooge to the fullest degree possible. Scott can say more with just the slightest hint of a facial movement than many actors can say during the course of an entire movie."
Both children and adults can appreciate this version. It sticks close to the Dickens classic tale in every respect, from the scenery to the costuming and language.
Scrooged (with Bill Murray)
Bill Murray succeeds in his edgy portrayal of the world's meanest TV executive, who has his cathartic moment one cold Christmas night in New York City. The various ghosts lead him on a ghost-town tour of Manhattan, with stops at holidays past, present, and future.
The rousing rendition of "Put a Little Love in Your Heart" at the end is enough to get you up and singing. Because of certain innuendos in a couple spots, this is more of an adult version of the tale. It's best enjoyed with older kids, although the innuendos will likely go over the heads of young children.
No matter which version you choose, at the conclusion of this movie an appropriate activity would be to spend some time visiting those who might need Christmas cheer the most. Try visiting a retirement center or children's hospital. If this sounds like a daunting task, keep the good will a bit closer to home and spend an evening writing letters, drawing pictures and decorating mail-able crafts to grandparents, aunts, uncles, or cousins.
A Charlie Brown Christmas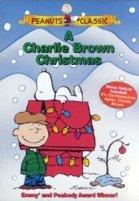 This television classic features the Peanuts characters in the story of Charlie Brown's problematic efforts to mount a school Christmas pageant.
Everybody's on board: Lucy, Snoopy, Schroeder, and Pig-Pen, among others. The biggest impression is surely made by Linus, who stops the show with his recitation from the gospels of the story of Christ's birth.
It's the perfect time to decorate a tree or read about Christ's birth. This is perfect for religious families, but non-religious families can also enjoy this tale!
Rudolph the Red-Nosed Reindeer
This classic 1964 television special featuring Rudolph and his misfit buddies set the standard for stop-motion animation for an entire generation before Tim Burton darkly reinvented it in the early 1990s.
Burl Ives narrates as Sam the Snowman, telling and singing the story of a rejected reindeer who overcomes prejudice and saves Christmas one particularly blustery year.
Along the way, he meets an abundance of unforgettable characters: his dentally obsessed elf pal Hermey; the affable miner Yukon Cornelius and his motley crew of puppies; the scary/adorable Abominable Snow Monster; and a legion of abandoned, but still useful, toys.
Once you're finished with this movie, take the chance to talk to your kids about the importance of accepting others regardless of their background or what they look like. This is an especially pertinent lesson for young children just beginning school to learn. As a post-movie activity, consider having your children craft their own Rudolph!
The Little Drummer Boy
This story has touched the hearts of families everywhere. In this holiday classic, the true spirit of Christmas is revealed when a lonely orphan stumbles upon the birth of the baby Jesus and affirms what the holidays are really about – giving and love.
Featuring a beautiful soundtrack by the Vienna Boys' Choir, this 1968 Rankin and Bass TV classic, with the underlying message that everybody has something worth contributing, qualifies the show for holiday-perennial status.
If your family is religious, this is the perfect showing for them. Consider showing it before going to a Christmas or Christmas Eve service. This can especially be a great idea if you're planning on going to a midnight service.
Frosty the Snowman
Jimmy Durante narrates this Christmas story that is based on the song of the same name. To make up for the fact that her students are in school on Christmas Eve, the local schoolteacher hires the magician to entertain the kids. Unfortunately, he's not a very good magician. Frustrated in his attempt to pull a rabbit out of his hat, he throws it away in anger.
Outside, the kids build a snowman and when the hat blows onto it, the snowman comes to life. . When the temperature starts to rise, it threatens Frosty's existence. Karen, the leader of the children, comes up with a plan to save him: take him on a train to the North Pole, where it's always cold.
With a cameo by Santa Claus and the promise of Frosty's return every year, this story of life, death, and holiday cheer is glazed with the sweet frosting of hope and happiness. This story is a great segue into making some cookies! Check out a recipe for snowman cookies and get everyone involved once the movie finishes.
Santa Claus is Comin' to Town
This 53-minute, 1970 animated film may be the most delightful of those sundry, stop-motion animated Christmas perennials that show up on television during the holidays.
The clay animation production, boasting a wonderful musical score and art direction that occasionally underscores the flower-power era in which it was born, tells the story of Santa's origins, in which Kris Kringle decides to get toys into the hands of poor children in gloomy Sombertown.
Along the way, questions about Santa's suit, the North Pole, and the origins of our favorite holiday traditions are revealed in this delightful classic. If you have young children who are just getting introduced to the concept of Santa, this is a great classic to show them. It will surely answer all their questions about their jolly holiday hero!
The Polar Express
When a doubting young boy takes an extraordinary train ride to the North Pole, he embarks on a journey of self-discovery that shows him that the wonder of life never fades for those who believe.
Make delicious, homemade Hot Cocoa and serve in cute mugs so it feels like you're riding right along in the movie.
The Santa Clause
Divorced toy company executive Scott Calvin is pleased to have his son Charlie for Christmas, though the boy himself isn't happy about it. But when Santa Claus accidentally topples off the roof of the house and falls with a thud in the snow, Scott finds himself taking the merry old elf's place and earning new respect in his son's eyes.
When the night ends, the reindeer take them to the North Pole, where Scott discovers that by donning the fabled red suit, he's inadvertently agreed to become the next Santa Claus.
Scott now has to deal with his suspicious ex-wife and her psychiatrist boyfriend, who both think he's playing tricks with Charlie's mind, and also with his own out-of-control body, which is putting on weight and growing a prodigious beard. This is a fun tale for all ages, with a couple of sequels that are sure to entertain! If you're planning a movie marathon this Christmas, the Santa Clause series is a great one to pick!
Miracle on 34th Street
Six year old Susan has doubts on childhood's most enduring miracle: Santa Clause. Her mother told her the "secret" about Santa a long time ago, so Susan doesn't expect to receive the most important gifts on her Christmas list.
But after meeting a special department stare Santa who's convinced he's the real thing, Susan is given the most precious gift of all – something to believe in. This is one of the oldest movies on our list, but it's truly a timeless classic. This movie can be a great way to begin exposing your children to older, classic movies. Perhaps it can open a conversation about other old classics that your family can enjoy together!
Home Alone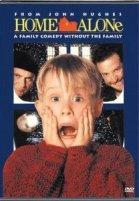 Eight-year-old Kevin McCallister (Macaulay Culkin) has become the man of the house overnight. He is a troubled eight-year-old who doesn't comfortably mesh with his large family. He's forced to grow a little after being accidentally left behind when his folks and siblings fly off to Paris, rushing off on a Christmas vacation.
Home alone, Kevin gets busy decorating the house for the holidays. But he's not decking the halls with tinsel and holly. Two bumbling burglars are trying to break in, and Kevin's rigging a bewildering battery of booby traps to welcome them. This is a hilarious movie that is sure to have everyone laughing the whole way through! If you were a 90s kid, you'll probably remember enjoying this movie when you were a kid. Now, you can pass that joy on to your own kids!
Christmas with the Kranks
When their only daughter Blair leaves the family nest, Luther and Nora Krank (Tim Allen and Jamie Lee Curtis) decide to book an island cruise to beat the yuletide blues and just skip the holidays. But their decision to boycott tradition has the whole neighborhood in an uproar, and when Blair calls on Christmas Eve to announce a surprise visit with her new fiancée, the Kranks have just twelve hours to perform a miracle and pull themselves and their neighbors together to throw the best celebration ever.
Jack Frost

Stars Michael Keaton and Kelly Preston. An up-and-coming rock musician is killed in a car accident, but magically returns to his family as a snowman in this holiday family fantasy. The story of Jack Frost is often overshadowed by the more popular tales of Rudolph and Frosty, but it's worth checking out anyways! Your family just might discover a previously-unknown love for a new Christmas character. If you've already seen a lot of these other films, this one just might be the movie to try!

Ice Age: A Mammoth Christmas Special
Manny and Ellie are excitedly preparing to share their holiday traditions with their new daughter Peaches, and the first item on their list is Manny's heirloom Christmas rock. Sid, being Sid, accidentally breaks the heirloom and earns himself a place on Santa's naughty list. When Sid tries to substitute a decorated tree for the Christmas rock, the others laugh at his efforts, and his angry tirade ends with Sid, Peaches, Crash, and Eddie heading to the North Pole to let Santa himself weigh in on the issue. Manny, Ellie, and Diego go after the others and, after encounters with a flying reindeer named Prancer, an army of mini-sloths, and a huge avalanche, it looks like there may not be a Christmas at all. Can a band of prehistoric misfits possibly save the holiday? And who would have guessed that this motley crew started some of the most famous Christmas traditions way back in the Ice Age? This is a perfect movie for all ages, and is a great way to introduce your kids to the classic Ice Age franchise.
Four Christmases
Every Christmas, happily unmarried Brad and Kate escape divorced parents and exasperating relatives by getting on a plane. This year a fog rolls in, the airport shuts down, and the couple is forced to celebrate four family Christmases in one hectic, hilarious day. Vince Vaughn and Reese Witherspoon lead an all-star cast in a comedy brimming with good cheer and great laughs — as well as the answer to the question: Can Brad and Kate's relationship survive Four Christmases? This movie is best enjoyed with older children.
Elf

 Elf is genuinely good. Not just Saturday Night Live-movie good, when the movie has some funny bits but is basically an insult to humanity. Elf is a smartly written, skillfully directed, and deftly acted story of a human being adopted by Christmas elves who returns to the human world to find his father. And because the writing, directing, and acting are all genuinely good, Elf is also genuinely funny. Will Ferrell, as Buddy the adopted elf, is hysterically sincere. James Caan, as his rediscovered father, executes his surly dumbfounded-ness with perfect aplomb. Zooey Deschanel, as a department store worker with whom Buddy falls in love, is adorably sardonic. Director Jon Favreau (Swingers) shepherds the movie through all the obligatory Christmas clichés and focuses on material that's sometimes subtle and consistently surprising. Frankly, Elf feels miraculous. Also featuring Mary Steenburgen, Bob Newhart, Peter Dinklage, and Ed Asner as Santa Claus. –Bret Fetzer
Mickey's Once Upon A Christmas
Disney's biggest stars shine in a magical, heartwarming movie sure to become a holiday classic! Mickey, Minnie, and their famous friends Goofy, Donald, Daisy, and Pluto gather to reminisce about love, magic, and surprises in three wonder-filled stories of Christmas past. In the fine tradition of Disney's superb storytelling, Minnie and Mickey recall the year they both gave up what was most important to them for the sake of the other, making for one unforgettable Christmas. Goofy and Max retell when they experienced a series of hilarious but season-shaking events- until a visit from the real Santa made it a most magical holiday. Thinking back to when they wished Christmas was every day, Donald's nephews Huey, Dewey, and Louie remember their dream turning into a comical catastrophe, eventually teaching them what true holiday spirit is all about. Featuring the entire cast in a finale of merry, magical Christmas songs — all the excitement of "Mickey's Once Upon a Christmas" is ready to unwrap for holiday family fun!
What are Some Tips For Picking the Right Movie?
With all these options, you might be wondering how to pick the right one for your family. We've got you with some tips for how to make the best choice!
Pick an age-appropriate movie. This one goes beyond just making sure a movie is kid-friendly! Some concepts and themes are going to be boring for small children, while others may be too simplistic or childish for older kids.
Consider the length of the film. If you're looking to accomplish other activities on that day or have somewhere you need to be, a shorter film is definitely up your alley. It's a good idea to check the run time of each film before watching it!
Check the accessibility of each film. In the age of streaming, certain movies may not be available to you. If you want to watch the Mickey Christmas movie, for example, you'll likely need a Disney+ subscription. Other movies may not be available on streaming services at all. If you have cable, you may be able to catch some of these films. Keep in mind, however, that you'll have to contend with commercials!
Consider a completely different type of movie. If your family has made a tradition of watching the same type of Christmas movie every year, consider spicing it up! Maybe your family has a tendency to watch humorous Christmas movies. In that case, consider something more reflective like "A Christmas Carol". Broadening your horizons is always a fun experience!
Think about ways you can connect other activities to the film you pick. If you're planning on decorating cookies, for example, then a movie about Frosty or Rudolph could be a good pick! After the movie, you can decorate your cookies in ways that are themed after the movie. Sometimes, using other activities you have planned is a great way to make up your mind.