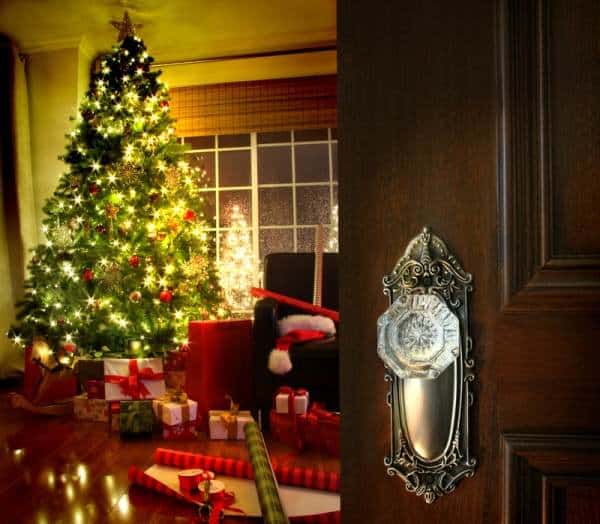 These Christmas activities are perfect for those who want to make this holiday extra special!
Christmas might not be the same action packed, chore and task oriented holiday for your children as it is for you. Think back to the days when your relationship with the jolly old elf consisted of asking for a gift then waiting for its arrival. What did you do once your request was made? You waited, and waited.
Ahhh… the magical times of youth filled to the brim with luxuries like time to do nothing but wait. If you remember that waiting well, you will know that your children's time spent waiting is anything but fun. On the flip side all the things which occupy your time leaving you with no time to wait oft times are likewise… no fun!
Key Points
Going out to see some of the lights and decorations around your neighborhood can be a fun venture!
If you have a reindeer farm or sanctuary near you, this can be a great way to have fun while also teaching your children something valuable.
Ice skating rinks can be found in virtually every town and city, and usually have skates available for rent.
Christmas Activities
This holiday, have some fun. Early in December sit down with the family and schedule some time for family fun. It doesn't matter what you do! Just do something to break up all that hectic rushing and agonizing waiting. One of the best things is that at Christmas activities seem to just fall into place. There is so much to do, and many are low or no cost.
See the Lights
A walk around the block to see all the lights and seasonal decorations is never more exciting than during this time of the year. Take the time just to be together as a family. If your neighborhood lights are rather few and far between, then you could head over to another for the evening. Many cities have outdoor holiday light displays in parks. These are wonderful for adults and children alike.
Breakfast for Dinner
Breakfast for dinner is often simple to prepare, which you'll surely appreciate during this busy time of year! Your children will love having something different, especially if breakfast is their preferred meal of the day! Plan the menu in advance. Will you have pancakes? Waffles? Eggs, toast, and sausage? What will you drink? Involve everyone in the family so that each family member has something they'll enjoy. Grab some eggnog from the store for a special drink!
Make Wreaths
A fun craft that doubles as dessert is a rice crispy wreath. This is easy as snap, crackle, pop. All you need to do is make a batch of rice krispies. You can use the traditional rice cereal or substitute a frosted or corn flake cereal of choice. Add green food coloring when blending the marshmallows and cereal, if you want!
When cool enough to handle dig in and shape into wreath shapes. With wreaths in shape, now you can decorate. Use red hots for berries, icing to look like frost or snow, ribbons or bows, and any other candies you wish.
If a wreath you can hang on the door is more up your alley, you can do that too! Gather all the supplies you'll need. Glue, artificial plants with berries, wire, cable tie, adhesive tape, and a craft hoop frame are some of the items you'll need to have. Feel free to customize this wreath in a way that's meaningful to your family! You can go for more traditional colors, or pick a palette that feels special to you!
Cultural Events
At Christmas time there is a myriad of cultural events that spring up seemingly over night. Take the family and have a night on the town. A few suggestions to look for include performances of Handel's Messiah or special displays of holiday art at galleries or museums.
Choral concerts are prolific this time of the year. Fancy, awe inspiring choral performances held at professional theaters will be remembered for years to come.
Ice Skating
Many cities and towns have their own ice skating rinks during this time of year. For Christmas, these rinks are decorated and may offer special events for the holiday. This can be fun for the whole family! Either buy your own skates, or see if the rink has skates available to rent.
If you or a family member is new to skating, there are usually aids that you can rent from the rink to help you balance. Be prepared for the possibility of a fall! Falling is just part of learning how to skate, and it will eventually become a better memory for all of you.
Attend a Christmas Fair
Many cities and towns have annual Christmas fairs that you can attend! These fun events offer skating, food, visits with Santa, and warm drinks for all! Your fair may even offer events that are centered around the traditions and culture of your particular state or region.
Admission prices can vary, so be sure you check in advance before planning to go. These are often all-day adventures, so be prepared for lots of activity! It's a great way to take a break from the hustle and bustle of Christmas activities.
Make a Gingerbread House
This is a Christmas classic. There are tons of Gingerbread house kits on sale, or you can make your own from scratch. Check around to see if there's a Gingerbread house crafting class in your area; this can be a fun gift for someone or a fun outing for all!
When decorating at home, grab all of the essentials and have fun. Icing, candy, marshmallows, and candy canes are just some of the items you'll want! Once your creations are done, snap a few pictures and then eat away! The awesome part of Gingerbread houses is that they're edible art.
Go See Some Reindeer
If you're lucky enough to have a reindeer farm or sanctuary near you, then definitely take your kids to go see it! They'll surely marvel at seeing relatives of "Santa's reindeer" roaming around. Depending on the location, they might even get the chance to feed them or otherwise interact with them.
This is a great opportunity for your children to learn more about real reindeer, and the important role they've played in the lives of indigenous people. This activity will create many lasting memories for everyone in the family.
Conclusion
So there you have it. Some great Christmas activities that you and your family can do together this holiday season. We hope you've gained some inspiration from this! It's always a good idea to take a break from the hustle and bustle of the holiday season to make memories with family. They'll last for a lifetime!